It's startlingly easy to lose ourselves in the surrounding world. Life moves fast; far too many of us let it fly by us as we coast on auto-pilot, drifting in and out of coffee-fueled consciousness. Kate Crash's "Became a Blur" is a startling awakening from the doldrums, a jolt to the senses that reflects on our life choices and the paths we've taken.
I was running so hard
That I became a blur
That I became unsure
Of who I was supposed to be
And the world around me
And the life I could lead
I couldn't find myself
In the speed
Watch: "Became a Blur" – Kate Crash
---
Atwood Magazine is proud to be premiering the music video for "Became a Blur," taken from Kate Crash's recently-released full length album To You, Never Again (out 2017). Los Angeles-based artist Kate Crash has experimented in everything from pop and punk music, to avant garde film; her passion for discovery and willingness to explore uncharted waters lends her music a distinct flexibility that defies traditional boundaries and definition.
Here we are life has fallen
strangers in our own
thoughts and pictures
why can't we just let the darkness be?
Written and recorded completely by Crash in her apartment, To You, Never Again signifies the artist's second or third coming-of-age – this time, in the overwhelming context of self-knowing and re-discovery.
"Became a Blur" fits neatly into the record's back half as a fear-fueled cry into the darkness. "The song is about having a horrifying self-realization," Crash relates. "This is life today. Strangers in our own thoughts and pictures." If you've ever looked in the mirror and second-guessed the face staring back at you, this song is dangerously relatable.
Here we are watch the movie
All we see is not very true here
why must we destroy everything?
Open to interpretation, "Became a Blur" allows us to reconnect to ourselves: To realign our dreams and goals with our behaviors and actions. It's an important and necessary check that every human being ought to have, at least once or twice a year. How easily we lose ourselves!
Don't become a blur.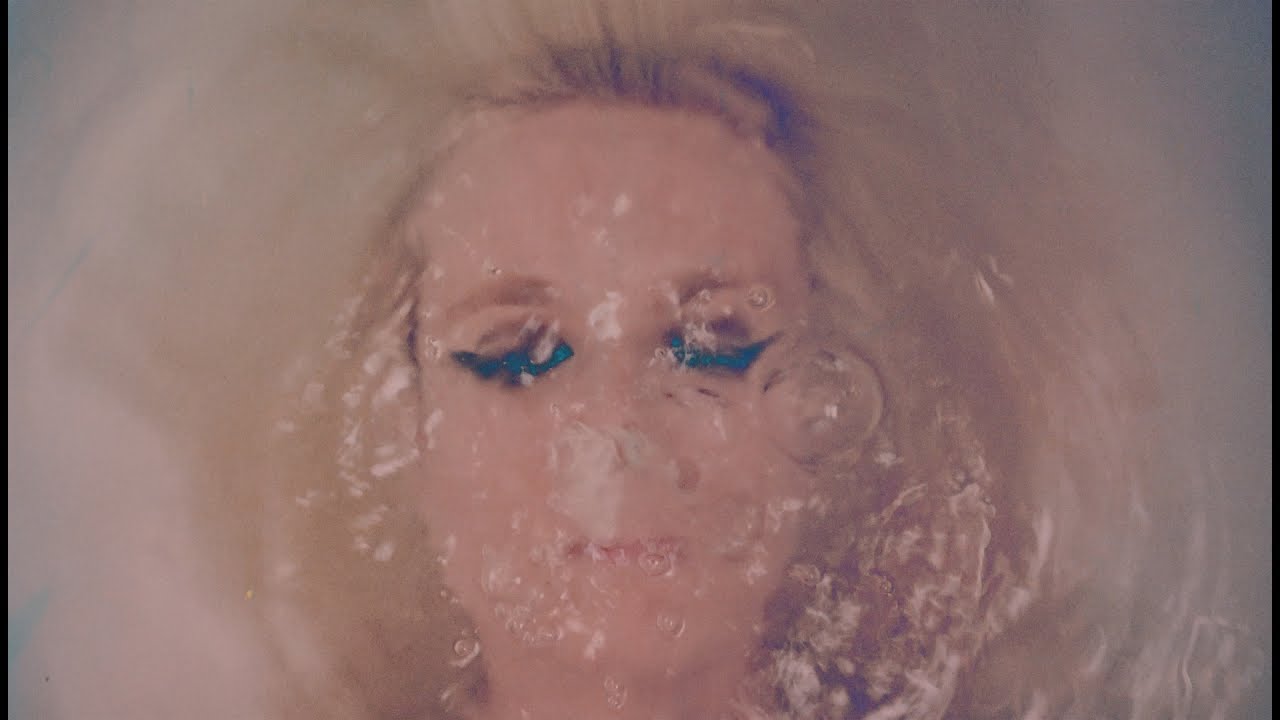 Set upon a dreamy soundscape of glittering synths and hazily evocative vocals, Kate Crash's video for "Become a Blur" is shocking and mesmerizing. We see the artist's face, nearly fully-submerged in water, staring at us: Various video effects change the color and shape of the image, but her eyes continue to stare, shouting this is who you are back at us through the silent medium of video. Stark and direct, "Become a Blur" demands that we wake from our own slumbers.
Join Kate Crash and embark upon your own intimate journey through To You, Never Again – out now!
— — — —
photo © Map of the Heart perfume
:: Listen to More Kate Crash ::