This Black History Month, Atwood Magazine has invited artists to participate in a series of essays, interviews, reviews, poetry, playlists, and more features in recognition of, and out of respect for the symbolism and significance of this month.
---
Today, independent hip-hop trio Minus Gravity dive into the depths of their song "G.O.T.," taken off their album Nothing Can Hold You Down, as a part of Atwood Magazine's Black History Month series. Based Los Angeles and hailing from San Antonio and Atlanta, Minus Gravity's Mic Apollo, Sir Blaze, and Rob Will have been actively disrupting the hip-hop world since 2016 – but it was after their major label signing and 2018's single "Options" that the band had their big break.
Describing their sound as "mood" music, Minus Gravity's hypnotic blend of hip-hop and R&B influences is tailor made for good times and bad – which is exactly what they delivered with their 2019 studio album Nothing Can Hold You Down, and what they've continued to dish out ever since. Following the release of songs "MAD AT U" and "Your Friends" in 2020, the trio returned in late February 2021 with the trap-heavy single "I Do," an alluring track driven by fierce, evocative vocal performances. The song is taken off Minus Gravity's new Moods Vol. 1 project, a massive 38-track release that features collaborations with Robin Thicke, T-Wayne, Nana Starfield and more. "G.O.T." also features on this record.
Short for 'Game of Thrones', the lavish official video for 'G.O.T.' (released in February 2021) features all three Minus Gravity members kicking back in an opulent mansion. With choruses led by Rob Will on singing duties, Mic Apollo and Sir Blaze (who dons a chef's hat while cooking up in the kitchen) both supply smooth verses for what is the ultimate Valentine's Day slow jam.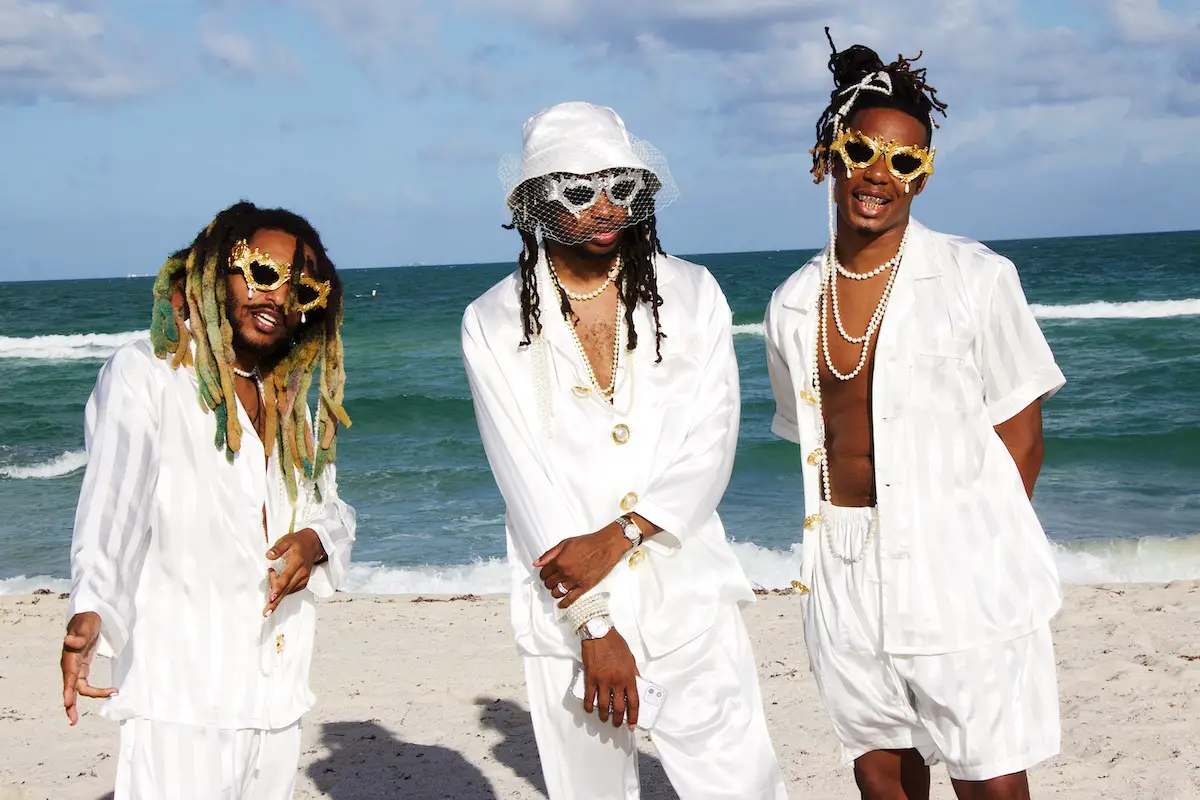 •• ••
"G.O.T."
by Minus Gravity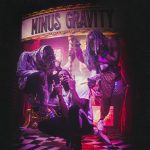 'G.O.T.' came about one morning waking up in our house. Rob Wil was upstairs recording – we couldn't hear the music playing, but it sounded really dope already.
Our studio is upstairs in our house, so if one of us is recording the other two are downstairs watching a movie or playing video games most likely. We could hear him record, but couldn't hear the beat. We always know the song is dope when you can't hear the beat – just the vocals being recorded, and it sounds good.
He recorded the first part, and we finished the song off probably in less than an hour. The song "G.O.T." stands for Game of Thrones – basically the song is about a relationship with a woman and she's battling with you for a position… She wants to wear the pants, basically.
The show Game of Thrones is about constant war – it's about battling constantly in a relationship. We released the song and it instantly became a fan favorite, so of course we had to shoot a video for it. We wanted the video to feel natural, like a day in the life type of thing. We had a few drinks and just started rolling the camera, and everything fell into place. We hope you enjoy this song and video as much as we do.
— —
I'm convinced , like a pay phone in a telephone booth girl you need more sense yea
Getting chased home by these girls like my first name Vince yea
Getting chased home by these girls like my first name Vince yea,
Too much sin I need a rinse,
Too much gin I'm starting to trip yea
Taking trips around the world sever places to leave yea
I'm taking trips around the world for several places to live yeaa,
Sweet day ,
It's getting cold, it's a mink day,
What's a rose to a bouquet,
What's a rose to a bouquet,
Right away,
Leather seats right by the fire place ,
Leather seats inside my ship on space,
Anything I say is the right away,
You just want to take a whole part of me,
You act like you're grown but you calling home,
You're hiding the truth but it's know
You fight for the top game of thrones,
You fight for the top game of thrones
Stream: "G.O.T." – Minus Gravity
https://www.youtube.com/watch?v=zY61IDDUOtk
— — — —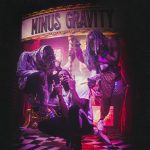 ? © Sydney Belladonna
:: Minus Gravity ::
---