For the past 5 years, Atwood staff writer and host of Tunes & Tumblers Anthony Kozlowski has been cataloging the best tracks to grace our playlists. For the first time ever, he hops from his personal Medium page to Atwood Magazine to fill you in on the best this nightmare year had to offer.
•• ••
2020. What is there to say? To call every year before it a disaster seems adorably quaint. It's like 2016 ran home to grab its jacked older brother to beat us senseless on the playground. Australian wildfires, Kobe Bryant's tragic death, a global pandemic running rampant like a two-year-old after one too many Cherry Cokes. We've been bludgeoned over the head so many times that it now feels like a gentle love tap. It's almost laughable at this point. Or maybe the laughter is a symptom of cabin fever after nine months of quarantine.
I won't drag this out though. You don't need another voice in the throng telling you that this was a shitty year. We know. We all lived through it. But even the most destructive of hurricanes has its eye. The music of 2020 was not necessarily better than any of the offerings we had before, but this year it felt more intimate than ever before. In our collective anxiety, artists the world overreached into our quarantines for an escape, if only for three minutes at a time. Music brought us together even across face masks and six feet of space. From Taylor Swift's fiercely vulnerable folklore album to The 1975's sprawling content dump Notes on a Conditional Form, and the dance without a dance floor of Dua Lipa's Future Nostalgia to the song of the summer we never asked for, but desperately needed from Cardi B and Megan Thee Stallion. Without the saving grace of a Spotify subscription, we may well have gone insane.
Everyone has their own version of what made 2020 a musical oasis, but themes of unity and connection tie them all together, and maybe the occasional thrasher to let off some steam. Here are the picks that got me through it all.
Anthony Kozlowski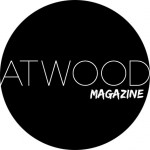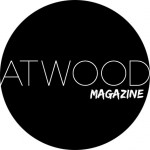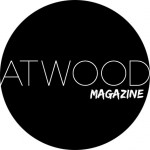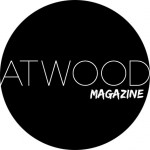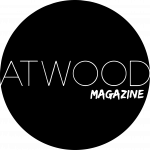 ---
The Best Songs of 2020
(According to Anthony)
30. KennyHoopla – "ESTELLA// (ft. Travis Barker)"
If you want to make a pop punk hit in 2020, the simplest way is to tag "feat. Travis Barker" to your song title. The blink-182 drummer has popped up everywhere this year from collabs with Amy Shark and Steve Aoki, to jumping behind the kit for Machine Gun Kelly's pop punk pivot Tickets to My Downfall. But his crowning achievement might be his team-up with Ohio indie rock upstart KennyHoopla. Banging down the door with a fierce blast of guitar a la Warped Tour 2002, it's a nonstop onslaught in under two minutes. Like many Zoomers, KennyHoopla slurps up his influences from all over (i.e., The Drums, Funeral Suits, Common, and Playboi Carti), and pumps them into something invigorating, fascinating, and wholly new. "ESTELLA//" practically begs you to start a mosh pit in your kitchen.
29. Lucy Clearwater – "Feel Again"
Lucy Clearwater was the last artist I saw live before the iron curtain of quarantine dropped, so maybe I'm a little biased. But the standout track from her debut EP of the same name is a heartrending lament for anyone experiencing isolation. In the wake of grief, she expresses an earnest longing to open back up, to (dare I say) feel again. Locked in our homes and away from those we love, it's a sentiment we can all relate to.
28. Eminem – "Godzilla (ft. Juice WRLD)"
In 2020 we got not one, but two surprise Eminem albums, each one bookending this horrid year. The hits abound, but his collaboration with the tragically departed Juice WRLD takes the cake, if only for his record-breaking final verse. After spitting one of his hardest-hitting bangers in over a decade, he raises the bar even further by rapping 300 words in 30 seconds unassisted by studio wizardry. It's a feat so astounding, it doesn't lose its potency even fifty listens later. It bears repeating that the record he broke was his own, previously setting it in his feature of Nicki Minaj and Labrinth's single "Majesty" and before that still with his 2013 song "Rap God." With that in mind, it may only be a matter of time before he blows our minds again.
27. Lady Gaga – "Stupid Love"
After the lukewarm Joanne, expectations weren't high for Mother Monster's follow-up (not including the showstopping A Star Is Born). Color us wrong though when she dropped this rave disco showstopper earlier this year. Hearkening back to the unbridled id of Born This Way, "Stupid Love" portended a glorious return to form for Gaga that she more than followed through with on Chromatica. In a year without clubs, she headlined Zoom dance parties and solo bedroom bops. Hopefully, we will hear this one in the wild when the world opens back up.
26. Juice Wrld & Marshmello – "Come & Go"
The young Jarad Higgins proved sadly prophetic when he sang "What's the 27 club? We ain't making it past 21" in "Lucid Dreams." Like many young rappers before him, he left us at that very age and taking with him his untapped potential among many other things. We only got a small peak of that with his posthumous album Legends Never Die.
Higgins grew up not listening to rap at his mother's behest, diving instead into the pop punk and emo scenes of the early 2000's. That penchant is reflected in his collab with genre-bending DJ Marshmello "Come & Go." Morphing from a somber emo-trap opening, the song quickly bounds into a clap along guitar hook and a post-hardcore breakdown that would have opened the pit at EDC. Such was its appeal, it garnered airplay on nearly every radio format, solidifying him as an artist not bound by dated convention. Though taken too soon, hopefully his star won't burn out.
25. Sub-Radio – "Cool"
How this DC power pop six piece alludes international stardom is beyond me. Every time they grace us with new music, it broadens their musical palette and the realms of indie pop that have yet to be mined. Think of them as a postmodern Walk the Moon, if Nick and the gang weren't too afraid to move on from the blueprint of "Shut Up and Dance."
"Cool" is a wistful look back at the pop of Cyndi Lauper and Alphaville, but with the punchy conviction of twenty-somethings in the new roaring 20's. Espousing the infatuation and awe with someone who can't see their inner beauty, it speaks to anyone searching for their long-lost self-esteem. You look so cool, and Sub-Radio thinks you deserve a song to celebrate that.
24. Cold War Kids – "Who's Gonna Love Me Now?"
If "Cool" is the optimistic rise from the depths, this crunchy alt-banger takes you "down, down, down." Cold War Kids have felt like a predictable, reliable horse to bet on for the past fifteen years, but with their dual 2020 LPs, they embraced their harder side. Instead of lamenting their pain at losing a loved one, they rage through it, riding some of the fiercest riffs they've ever cooked up. Sometimes that's what quarantine life looks like. We stop feeling sorry for ourselves, and just want to smash something. Just be careful you don't step on the glass afterward.
23. PVRIS – "Gimme a Minute"
Lynn Gunn had a harder time than most of us. After years of adversity marked by stage fright, a pair of chronic diagnoses, and frustration with her label, she knuckled down and released PVRIS' most astounding collection of songs to date. Leading the pack is Use Me opener "Gimme a Minute," a slow burn of electro-rock that steadily builds into a runaway train. She lets the volcano blow, releasing all her frustrations in a torrent of sound. "Inner peace is hard to find," she sings, before letting out a cathartic scream. Though written before 2020, it feels like it only gained potency during this anxiety trip of a year. Lynn speaks for many of us when she belts, "They're asking why / I think I'm losing my mind!"
22. Harry Styles – "Watermelon Sugar"
Harry Styles dropped his sophomore album Fine Line a few weeks before the end of last year, yet it seems to have only grown in relevance over time. "Adore You" reintroduced the Top 40 airwaves to guitar-based music, and album deep cuts gave us all a taste of the psychedelic pop of yesteryear in offerings like "Canyon Moon" and "Sunflower, Vol. 6." But in a year when island getaways were sadly out of reach, it was "Watermelon Sugar" that transported us away from our problems and into the Caribbean sun. Its bright, blissful music video also taunted the touch-starved of us as beautiful women dogpiled Harry. Strawberries on a summer evening never tasted so sweet.
21. Lil Baby – "The Bigger Picture"
As the Movement for Black Lives hit a flash point this summer after the police killing of George Floyd. The entire world mobilized for justice and with it a whole string of musicians lending their voices to the cause.
Atlanta rapper Lil Baby penned perhaps the anthem of the moment with "The Bigger Picture," a wide-eyed, unflinching view of a broken system devaluing lives en masse. Drawing on his personal experience in the criminal justice system, Lil Baby gave voice to the voiceless, using his international stardom to make them heard. Of course, the journey is far from over, but his words echo the strive for perseverance: "It can't change overnight / But we gotta start somewhere."
20. Phoebe Bridgers – "Kyoto"
It's hard to pick a standout track from Bridgers' second album Punisher, but "Kyoto" grows in a way that many others don't. First, there's the matter of its green screen video that blows both "I Don't Care" and "New Light" out of the water. Then, there's the sucker punch it packs once you dive beneath its lighthearted exterior. Phoebe has always been one for emotionally charged lyrics, and "Kyoto" is no exception. She trades heartbreaking meditations on her relationship with her father with humorous musings to mask their weight.
You called me from a payphone
They still got payphones
It costs me a dollar a minute
To tell me you're getting sober
Inspired by a trip to the titular Japanese city, it carries the ennui of feeling like an outsider, while reveling in the excitement of being somewhere new. Though we couldn't share the sentiment this year, Phoebe gave us a peak out of our worlds and into hers. And what we find there is both tragic and beautiful.
19. loote – "All the F**king Time"
The kids who grew up in the pop punk scene are making music of their own now, and the results aren't quite what you'd expect. Electronic duo loote are among the bunch, pouring Good Charlotte fandom into fuzz pop bliss. "All the F**king Time" bounces on a Tom Delong-esque riff that explodes into an EDM drop at the chorus, marrying early aughts emo with the sensibility of a generation raised on Pro Tools. Unlike the DJ sets that pump into Vegas clubs with the purified oxygen though, loote packs their genre-bending anthem with tear-soaked longing. Lead singer Emma Lov Block belts out a lament to loving someone so much that their absence is painful. She just wants them to want her "all the f**king time." As any hopeless romantic can attest, this is a total mood.
18. Machine Gun Kelly & Halsey – "Forget Me Too"
While Machine Gun Kelly's slow pivot from rap to pop punk was an unexpected move, it's been a welcome one. Tickets to My Downfall is an album out of time, something that would have torn up the airwaves in the late 90's and early 00's. So, it's kind of astounding that it's doing exactly that.
The crown jewel of the set has to be his raucous collaboration with Halsey, a breakup song full of rage and anguish that can only be belted over breakaway guitars and Travis Barker's thunderous drum kit.  Kelly and Halsey trade barbs as they recount the drunk romantic's version of Rashomon, each telling only a part of the story of why they want to be together but can't. It's pride vs. prejudice for the tatted-up scenester.
Halsey sounds the best she ever has here too, giving us visions of the Avril Lavigne-esque album she's had in her all along. Hopefully, that hides the heels of Kelly's pop punk revival.
17. Glass Animals – "Heat Waves"
Ethereal melancholia haunts the sound waves of Dreamland, Glass Animals' 2020 offering. As pop music leans heavier into psychedelia, they remain on its cutting edge. They have always leaned on gooey, dreamlike cooing and foggy soundscapes, but they sound more polished on "Heat Waves" than ever. It's like sunlight streaming through crisp morning mist, melting the veil surrounding their often-impenetrable warbling. Behind the storm, the band sound more honest than they ever have, inviting listen after listen in their aural Dali painting.
16. DaBaby – "Rockstar (ft. Young Thug)"
Whether rock is dead or not is neither here nor there, but the rockstar lifestyle is proving eternal. In the past few years, both DaBaby and Posty have topped the charts with pop trap's take on the glitz, glam, and debauchery. Jonathan Lyndale Kirk only hit the mainstream last year, but he has since gone off like an atom bomb. He embodies Rockstar bombast, but has the chops to back it up. With a catchy mandolin hook, he lays down his bars like a flamenco Dr. Dre. As addictive a pop hit as "Rockstar" was this year though, it's probably only a pit stop on Kirk's flight into the stratosphere.
15. Victoria Monét – "Jaguar"
Though she claims the weed did most of the writing, Victoria Monét still crafted one of the sexiest, sultriest innuendos in song. "Jaguar" sees the pen behind Ariana Grande's "Thank U, Next" and "7 Rings" taking the helm for a piece of neo-soul elegance. She stalks gracefully through luscious basslines and exotic horns like the "supersonic pussycat" she describes. She claims you only have "nine times to come hit that" but a single listen is all you need.
14. Beabadoobee – "Care"
Two minutes and an acoustic guitar is all it took to put Beatrice Laus on the map with "Coffee." Her debut album Fake It Flowers though, took her in a completely different direction, embracing the early 90's fuzz and counterpointed sweetness of Liz Phair, The Breeders, and a dash of Hole. Though she didn't even exist in that area (she was born halfway through the year 2000), she still captures it with the aplomb of someone who spent ages raging in their bedroom to old records. "Care" teeters between the tinkling glitter of her voice and firebrand guitar storms, the same dichotomy a lot of us felt trapped in 2020's persistent hell. Being that she wrote most of her record quarantined in her parents' house, it's not that far from the truth.
13. THE WLDLFE – "How to Move On"
How do we move on from 2020? There's hope that 2021 will bring us out of the maelstrom, but this could also be the tip of the iceberg. It's probably best to drop a good song on the Bluetooth and ride the waves.
Indianapolis indie pop outfit The WLDLFE turned in the perfect melancholic meditation on this between state, wanting to move on but being rooted in place. Through hip swaying thunder and pining gospel harmonies, they reach for the new, the better, and the cathartic. Often healing only comes through time though, but one day this year will only be a distant memory. Let's hope we all make it that far.
12. The Killers – "Caution"
One must wonder how long Brandon Flowers sat on this one. The Las Vegas arena rockers have been turning in anthem after anthem for 17 years now, but even their best work in that time pales in comparison to the ageless, unstoppable "Mr. Brightside." They probably still haven't, but "Caution" is a valiant effort, their best track in years and a heart-wrung belter for the nosebleeds. Heartland wistfulness flies into lavish choruses begging every listener to lace up their shoes and jump the nearest Greyhound to something better on the horizon. Listening to "Caution" is a lesson in yearning, a cry to break out and seize a handful of shifting sand before it slips through our fingers.
11. Fiona Apple – "Shameika"
Artists the world over have had a serious standard to contend with this year, and that bar was set by Fiona Apple. Fetch the Bolt Cutters is so fiercely confessional, it's almost embarrassing to behold, like you just accidentally slipped into someone's room while they were changing. But as difficult as it is to behold, it is also too engrossing to look away. "Shameika" embodies this best, pulling you under its swift current with a cyclone of piano before Apple even speaks a word. When her revelations finally crash down, they're rife with anxiety, like each line is a tuft of hair she painstakingly rips from her scalp. "Shameika said I had potential," she sings. Whoever Shameika is, she rattles about in her brain like a bad tune until this day.
10. Taylor Swift – "exile (ft. Bon Iver)"
Over the course of this interminable pandemic, our release radars seemed to overflow with albums written in isolation. In retrospect, most of those will probably disappear with the passing of time save for one. Taylor Swift's folklore saw the pop star pull away from the pop hooks and calculated posturing that has come to define her career, peeling back the layers she wrapped herself in over the years. Then she did it again with evermore. And while we can argue forever about which is better (it's folklore), the intimacy of these works come home in this first team-up with Bon Iver. "exile" seeps like frozen molasses into the mind, awakening hidden insecurities buried under dusty boxes. We and Swift alike may not like what we find there. "I think I've seen this film before / And I didn't like the ending." Only by shining a light can we learn to cope and move on.
9. The 1975 – "Frail State of Mind"
Matty and the gang wrote this one before coronavirus even loomed on the horizon, yet its first line feels eerily prophetic. "Go outside? Seems unlikely." They penned 2020's anthem before we even got underway. Truthfully "Frail State of Mind" chronicles the inner turmoil of social anxiety played out over a skittering drum machine and electronic punctuations. Yet for all its fretfulness, it finds an unlikely harmony. Perhaps that's something we can all learn from this year. Through the trials, tribulations, and hardship, we can glean an inner peace through acceptance. Giving in doesn't mean giving up.
8. The Weeknd – "Blinding Lights"
Award shows are a farce. If you need proof, look no further than the Grammys' complete overlooking of this year's biggest song. Though played everywhere for the past twelve months, "Blinding Lights" still sounds fresh and invigorating. It spills over with a dark ambiance circa 1984, the club beat of popped collars beneath blood-red leather jackets. You can practically feel the rumble of the light bikes zooming down the grid to the song's angular synths.
"Blinding Lights" took the #10 spot on my year-end list for 2019, and its leap forward stands as testament both to its longevity and the infectious digital rabbit hole it sends us down. The Recording Academy makes mistakes every year, but this one is unforgivable.
7. Megan Thee Stallion & Beyoncé – "Savage (Remix)"
Megan Thee Stallion had a better year than most of us. Though only twenty-five, she's attacked her career like a vicious mix of Missy Elliot and the Energizer Bunny. The fact that she didn't rest on her laurels after her this showstopping tag team with Queen Bey herself portends a future none of us may be ready for. While other rappers make names on beefing with their peers, Megan and Beyoncé break the mold by lifting each other up. "I'm a bad bitch, she's a savage / No comparison here," entices Bey. They embrace their most ratchet side, haters be damned, and leave us a powdered keg with the fuse lit. It's almost too powerful for its four-minute runtime. Handle with care.
6. Luna Aura – "Crash Dive"
Somewhere between sugar and venom, a gentle breeze and a violent gale, sits Luna Aura. Only one EP into her career, and she's mastered a tightrope walk of sweet innocence and blaring rock. "Crash Dive starts in breathy whispers over an unassuming muted guitar, but soon takes off in a raging storm. "Can you keep up with me in overdrive?" she asks mockingly because she knows no one can. It's a blistering rock thrasher threatening to destroy any speakers it blasts through and Luna makes it look so easy.
5. Christine and the Queens – "People, I've Been Sad"
If I had a nickel for every time I uttered the title of this song out loud in 2020, I'd be a rich man (or at least one stick of gum richer). It's the kind of dime a dozen statements that populate our Twitter feeds from our isolated friends looking for digital consolation, but in the hands of Christine and the Queens, it becomes the kind of heartfelt blues that used to bleed from the likes of Muddy Waters and Howlin' Wolf, but with an electropop sheen that encourages cry dancing. "It's true that people I've been missing out," she belts, her voice wrung with cracking emotion. "And missing out for way too long." Girl, we hear you.
4. The Chicks – "Gaslighter"
Their F-U to the music industry complete, The Chicks (formerly The Dixie Chicks before the racial reckoning this summer) went into hibernation for fourteen years. Turns out, the wait was worth it. Employing the deft hand and clear fingerprint of producer Jack Antonoff, they strode out with a country anthem as bracing as it is eviscerating. "Gaslighter" sets the stage for their concept album of the same name detailing the contentious divorce lead singer Natalie Maines endured. Even though the story she tells is one of aching betrayal, it's still buoyed by the "we are young, and we are yearning" effervescence Antonoff brings to all his projects. The message: even our worst moments can yield joyous art.
3. Noah Cyrus & Leon Bridges – "July"
Her older sister may have sucked up the limelight for the past decade and a half, but Noah Cyrus proved herself a formidable artist in her own right this year. An acoustic elegy wrought with a "should I stay, or should I go" torment, "July" breathes sorrow with each weeping line. The crown prince of old school soul Leon Bridges lends his chops to the song's reimagining and elevates it beyond masterwork (if that's even possible). They both teeter with one foot out the door of a dying relationship but are "afraid of change," keeping them rooted in place. Though we sometimes know what's best for us, taking the plunge into the unknown is often more terrifying than staying a dour and toxic course.
2. Dua Lipa – "Levitating (ft. DaBaby)"
Dua Lipa was a novelty act two years ago. Though "New Rules" was an enjoyable romp, it was also a bit kitschy with its high school tongue-in-cheek lyrics. Don't get me wrong, I love the line "And if you're under him / You ain't getting over him," but the freshness wore off fast.
Dua proved definitively that she wasn't a one-trick pony though. Future Nostalgia far exceeded any expectations the world had of her, establishing her as one of the foremost artists of our generation. In its original form "Levitating" was a nostalgic piece of 80's glitter pop worthy of the discotheques we weren't able to frequent this year, but with DaBaby providing a bouncing counterpoint with his half-rapped, half-sung lyrics, it became an instant classic. Hopefully all the tracks we weren't able to enjoy in the club will be released like an exploding dam when the doors finally swing back open.
1. Cardi B – "WAP (ft. Megan Thee Stallion)"
I mean, were you expecting any other track to top this list. Cardi B and Megan Thee Stallion's irreverent, ratchet, irresistibly catchy anthem of sexual liberation was everything we didn't know we needed this year, and anything that can break Ben Shapiro is already a classic in my book. Though most of us stared aghast when its very, very NSFW video dropped, we soon realized this was more than camp, it was the escape we craved in a world that ground to a halt. "WAP" encouraged us to get off our asses and twerk them while rapping an evocative ode to female genitalia that would make Shakespeare proud. "Macaroni in a pot / That's some wet a** p**sy." Chef's kiss.
No other song put a bright spin on our collective misery than this piece of escapist raunch. Two of the strongest rappers in the game created something so powerful, it's almost a good thing clubs aren't open for business. It's everyone's anthem and with that many main characters on the dance floor, it just may combust.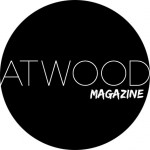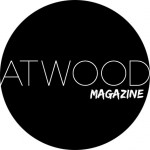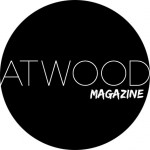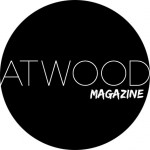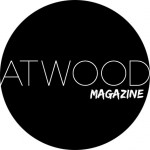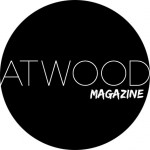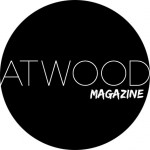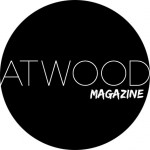 The Best Songs of 2020
(According to Anthony)