Every Friday, Atwood Magazine's staff share what they've been listening to that week – a song, an album, an artist – whatever's been having an impact on them, in the moment.
This week's weekly roundup features music by Jelani Aryeh, Holly Humberstone, Sufjan Stevens, Raffaella, Samia, Mikalyn, Beatenberg, Akira Galaxy, Timothy Eerie, The Vaccines, All Day Sucker, Sharl, & Benji's Palace!
•• •• •• ••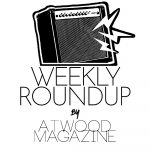 :: "Someone to Hold You" – Jelani Aryeh ::
One chord. Within the first seven seconds. That's all it takes to become fully engrossed in Jelani Aryeh's "Someone to Hold You." The delicate strum of the first chord makes the reverb of each string audible and produces an almost instant feeling of sadness, setting the tone for the rest of the song.
What begins as your typical indie drum loop accompanied by woozy synths, soon turns into an emotional undertaking of existence and purpose. From his appropriately titled debut album I've Got Some Living to Do, this is the track that perhaps best lives up its project's premise. While you could insert any song from this album in the background of a coming-of-age film, "Someone to Hold You" is the one that embodies growing up and becoming aware you're growing up.
Each lyric is reflective in nature, as Aryeh grapples with what he thought he knew and coming to the realization that experiences change perspectives. In going through the growing pains, it's a song about the future just as much as it is about the past: "Are you afraid of some broken bone? Or the places you'll never go, and what you already know." Aryeh doesn't offer a solution to processing all these uncertainties but acknowledges that sometimes all we want is someone to hold on to.
:: Paint My Bedroom Black – Holly Humberstone ::
Holly Humberstone's unique brand of melancholia has never felt more rejuvenating than it does on her debut album: "Here's to new horizons," she sings at the very top of Paint My Bedroom Black, cheers-ing to the dawn of a bold new era of self-empowerment, liberation, confidence, and catharsis. Already in the midst of a years-long transformation from alternative singer/songwriter to rising pop star, Humberstone does what she's long done best, letting her music – in particular, her brutally honest, irresistibly catchy, no-holds-barred songwriting – do the talking for her.
Yet this time, everything feels turned up a notch. The music is louder; the tension more palpable; the melodies brighter; the inner reckonings more visceral. Aching from the inside out, Paint My Bedroom Black's thirteen songs emerge out of the shadows with painstaking intimacy, vulnerability, and unfiltered, unapologetic passion. Ever since 2020's debut EP Falling Asleep at the Wheel first introduced her to the world, Humberstone has been known for spilling her heart out through poignant, often breathtaking poetry, baring her soul for all the see, hear, and feel. On her first proper full-length album, she sings about human connection, self-expression, and embracing life's little moments – all of which inevitably falls under the overarching umbrella of her own ongoing coming-of-age quest for purpose, understanding, and belonging in this large and lonely world.
At the core of this album is Humberstone's warm, seductive voice – a sonically and emotionally charged beacon of raw, radiant feeling that inevitably sends shivers down the spine, glowing with its own resonant inner light. Moody, glistening guitars and pulsing drums add compelling contours and additional layers of evocative feeling along the way, keeping listeners properly hooked in as Humberstone rises to her highest of highs and sinks down to her lowest of lows: From the soul-stirring, soaring charm of "Into Your Room" to the achingly raw inner turmoil of "Antichrist" and everything in-between, Paint My Bedroom Black earns its audience's undivided attention not through brute force, but through empathy and connection: That raw humanity at the heart of every Holly Humberstone song.
Ultimately, this record is a celebration of that raw humanity – dwelling not so much in the darkness, but rather in the fullness of life itself, as she sings in the album's title track: "Finally, I'm living, not surviving." There's no doubt in my mind that Holly Humberstone's Paint My Bedroom Black is the album of the year.
:: "Genuflecting Ghost" – Sufjan Stevens ::
No one does Pensive Autumn like Sufjan Stevens, as exemplified by October 2023's indie folk album, Javelin. The release features 10 tracks, each exploring the darkest corners of love, loss, grief, and lust with ease.
"This album is dedicated to the light of my life, my beloved partner and best friend Evans Richardson, who passed away in April," Sufjan Stevens wrote on Instagram. A personal favorite is "Genuflecting Ghost," where the narrator searches for reassurance in their relationship.
"Now we dance in our catastrophe," the songwriter laments. "Ramparts in the sky / That flash with horror / Let's take these chances, no more amnesty / Nothing else remains as once before."
After Stevens softly sings, "Give myself as a sacrifice / Genuflecting ghost I kiss no more," the track just explodes with sounds and emotion. The burst feels like Carrie & Lowell 2.0, with methodical intention attached to this outro. It's untouchable, honestly, and it's so uniquely Sufjan
:: "Man of Your Dreams" – Raffaella ft. Samia ::
The pitch I received for this track had a subject line that read: "Raffaella + Samia bought the biggest fake boobs the could find" — so of course, my curiosity was piqued.
Rest assured, "Man of Your Dreams" is so much more than just boobs — in fact, it isn't really about boobs at all. The brilliant duo of Raffaella and Samia team up on this silly little ditty to dispense a major wakeup call to everyone who expects them to be perfect little angel girls who can do no wrong.
"This is a couple of secular city girls, with an unfounded curiosity for religion, singing as postulants for the holy order that is the Music Industry," Raffaella shares. "Everything we say is a joke that we take seriously; our request that Mother Mary make us funnier and prettier is as impossible as the interminable expectations of femininity and all of its falsified ideals — we are praying as sincerely as we are trying. Favors, funding, patience, forgiveness, humor, beauty, selflessness… It's a lot to ask for but it's also something that we both really want to be able to provide. As women in the music industry, it can feel like we have to be as good and as resilient as Jesus Christ — which is okay sometimes, as long as you can make fun of the insane standards with language that is as hyperbolic as it is honest."
In an industry so set on controlling and critiquing the female body, Samia and Raffaella fight back by doubling down on these inane expectations of their femininity. With a bombastic sonic landscape and shimmering vocals, the two go full girl-core, donning gargantuan fake boobs and dainty flower crowns — oh, you wanted them to serve girl? They'll give you more girl than you asked for in the first place. THIS is the female agenda and it's absolutely GLORIOUS.
:: "Prisoner" – Mikalyn ::
Canadian indie pop artist Mikalyn has just dropped her new single "Prisoner" showcasing her storytelling prowess. The track is a captivating exploration of the complexities of love and toxic relationships. Her ethereal vocals gracefully sparkle brightly over a shimmering soundscape, where a brooding bassline delivers an emotional ambiance, complementing the track's narrative.
Speaking of the single, Mikalyn shares, "You know it's not right for you, you know it's toxic, but both you and the other person can't seem to ever really leave for good. It touches on bad habits in relationships, and how sometimes staying with someone that is wrong for you is like putting a bandaid on a bullet hole. You might feel better or less lonely when you're with them, but it's a temporary fix before you're reminded that they're not helping you grow in any way."
Hailing from Ontario, Mikalyn clearly has established the perfect recipe for feel-good, youthful and dreamy anthems that pack a punch with their lyrical depth. "Prisoner" is another example of just that, while raising the bar for all future releases.
:: "Eau De Toilette" – Beatenberg ::
Beatenberg's second song of the year is (almost) three minutes of sweet, smile-inducing euphoria. With a warm beat and the vocal performance to match, "Eau de Toilette" channels the heat of the sun – and of intimacy itself – as the South African indie pop band revel in a moment of presence and connection. 
"Eau de Toilette, toilet water. What can I say?" lead singer Mathew Field says. "Sweating – I was a bit embarrassed about these lyrics, but maybe that's a good sign. You can't always be safely in your tower of song, sometimes you have to come down to earth to receive human warmth and humiliation. At least the song itself is warm and humble."
I remember you won 6-0 6-1
On that burning summer day
You sweat the right kind of sweat
Mixed with your Eau de Toilette
Impossible to forget cause
You sweat the right kind
The band's second single of the year (they released the gentle, harmony-soaked "Don't Call Her Over to You" in mid-August), "Eau e Toilette" is a quick, beautifully charming enchantment. It's the kind of song you can't help but play on repeat as you step outside and feel the sun beating down on you – and whether you're sweating it out in the summertime or all bundled up in a wintry chill, "Eau De Toilette" promises to add some light, and some love, to our lives.
O babe, you giveth and taketh away
If you're like God
I'm like a dog
But you love me anyway
You sweat the right kind of sweat
Mixed with your Eau de Toilette
Impossible to forget cause
You sweat the right kind
:: "Silver Shoes" – Akira Galaxy ::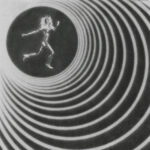 Akira Galaxy is an artist that lives up to her interstellar name in far more ways than one.
Maybe it's her bejeweled bodysuits, frill-collar dresses, or gold-foil skirts — or maybe, they're her signature silver shoes.
Mystical, captivating, and otherworldly, Akira's latest single, "Silver Shoes," is nothing short of a supernova. An explosive, yet elegant, burst of raw emotion and songcraft, the dreampop/alt-rock track embraces existence between the worlds of nostalgia and melancholia. "See, there's no one who cas see you like I do / See, there's no one who can wear those silver shoes," she sings, clinging onto fleeting connection and love slipping away. As Akira Galaxy's smoky timbre floats atop sparkling synths and glittery guitars, "Silver Shoes" weaves a lush sonic tapestry that's undoubtedly familiar, yet excitingly new.
Alongside the release of "Silver Shoes" came the announcement of Akira's debut EP, "What's In Your Mind," due January 26, 2024; I can hardly wait, to say the least. Perhaps the stars in outer space shine millions of miles away, but with Akira Galaxy being Earth's own rising superstar, right here has never felt more dazzling.
:: "Toad Venom"- Timothy Eerie ::
The ultimate garage rock banger oozing a psychedelic atmosphere, Timothy Eerie's single "Toad Venom" strikes with instant intoxication. The heavy guitars, penetrating percussion and dreamy vocals create the illusion of being sucked into a tantalizing trip. Eerie shares, "The title of the song is based on the venom of the Sonoran desert toad which contains 5-MeO-DMT, the strongest psychedelic known to man. The lyrics are about having to deal with uncomfortable experiences." The hallucinatory style video features that infamous toad along with other insane animated visuals. It takes viewers on a wild ride you do not want to come down from.
Eerie is courageously carving his own path in the psych genre. His bold sonics and edgy yet ethereal tone make his pieces truly come to life. When you hear the name Timothy Eerie your mind may wander to Timothy Leary and that is no accident. Leary was a big advocate for psychedelics. Watch and listen to "Toad Venom" and get the high without doing the drugs.
:: "Heartbreak Kid" – The Vaccines ::
I've listened to a lot of love songs over the years, and if I'm being completely honest, I don't think I've ever heard a song that's "in favor" of heartbreak.
That is, until now. The Vaccines introduced their sixth studio album last month with "Heartbreak Kid," an indie rock anthem for hopeless romantic anywhere. And no, this song isn't "really" in favor of heartbreak; rather, frontman Justin Young advocates for being vulnerable and putting yourself out there – in other words, allowing your heart to break, if it must.
"There are two types of people in the world – people that have had their heart broken and people that haven't had their heart broken yet," Young says. "'Heartbreak Kid' is a call to arms, a reminder that in a world where too many of us feel too detached too often, facing your feelings head on can make you feel more alive, even if it feels like the world is ending. It's a song to keep you company on the busy freeway that connects loss to discovery."
You heavy hitter
When you cried on the sky, you made it glitter
The moon in your eye
You were childlike
But you didn't care
So now you scream it
Saying this is goodbye' but you don't mean it
Always calling your bluff
Why believe it?
There isn't the time
But people like us think we got all time in the world
Let your heart break kid
Let your heart break kid
'Til you're feeling it
Let your heart break kid
Smile-inducing and sonically charged, "Heartbreak Kid" is the lead single off Pick-Up Full of Pink Carnations, out January 12, 2023 via Thirty Tigers. In classic The Vaccines style, it's an energetic, emotive eruption filled with jangling guitars, dramatic drumming, and Young's charismatic, searing vocals. The lyric, "let your heart break, kid," has so many layers, and yet all we want to do is sing this and more lines at the top of our lungs: Taking a moment to dwell not in heartbreak, but in the euphoria of this spirited indie rock revelry.
:: "Bitter"- All Day Sucker ::
All Day Sucker's playful track "Bitter" is a moody depiction of reluctant separation. Lyrics such as "I want you to stay, but if you are going to be that bitter" perfectly underscore the clash of conflicting emotions. The classic-rock inspired vocals and backdrop evoke a feel of Queen and ELO. The dynamic group melds pop, rock and soul in this infectious foot-tapper. "Bitter" is off of their 12-song album "Feel Better" set for release November 10th. The record explores deep themes of parenthood, divorce and loss.
All Day Sucker is a compelling duo consisting of Morty Coyle and Jordan Summers. The two create melodic rock music that is daring and danceable. Playing together since High School, Summers and Coyle have grown a wide reaching fan base. The pair still continue to attract listeners through their witty lyrics and cheerful sound. This single displays the same bright quality.
:: "No Other" – Sharl ::
Australian pop artist Sharl, transports you to her fairytale world in her new single "No Other." Speaking of that well known feeling of being totally head over heels for a certain someone, the catchy new tune sonically reflects that addictive feeling through bold brass arrangements, a move-inducing beat and soft, sultry vocals. The accompanying new music video takes listeners into a Disney princess universe, where you can see Sharl giving a modern touch to the likes of Cinderella, Snow White, Beauty and the Beast and Sleeping Beauty.
"No Other" is a taste of what to expect from the upcoming sophomore album, Clichés, where the now London based artist explores the meaning of love and everything that it encompasses. Sharl shares, "It's an exploration of the meaning of love: that it can take many forms, which might be seen as clichés, but who are we to judge which aspect of love is better or more meaningful? I wrote the songs reflecting on experiences of love, as ultimately I see love as the universal human truth and experience that endures through the difficulties that life and the world throws at us."
:: "I Know, I Don't" – Benji's Palace ::
Adulthood shouldn't mean putting our dreams aside in exchange for a steady job and stable income. We only get one life, and we deserve to spend it in pursuit of our passions – and I know at least one artist who couldn't agree more. Wellington, New Zealand's Ben Gibbons debuted as Benji's Palace just a few years ago, releasing a debut EP and in 2018 and a standalone single in '21. He returned earlier this year with "I Know, I Don't," a soulful, smoldering song that charts his own journey – how he tried to chase "the noble idea of being a 'good grown-up' by putting [his] own desires to the side," only to find himself plagued by inner demons as a result. Heaps of aching and raw emotion coalesce as he dwells in dark, visceral depths, reflecting on an untenable situation he eventually had to break free from – a choice that led to where he is today:
I was off buying all my time
Putting on socks just to make it quiet
This is my afternoon delight
Making me wonder if you're mine
Ask me how I know, I don't
Ask me if I see, but I won't
Ask me how I know, I don't
Ask me if I see, but I won't
"The first verse explores how I felt when I moved into a sales position at a boutique audiovisual store – I was selling my time and trying to sneak moments for myself wherever I could; my guilty pleasure, my 'afternoon delight,'" Gibbons explains. "Eventually, those little moments of happiness were not enough, and the chorus explores the addictions I had developed to cope with the day-to-day. 'Does that feel much better now?' I would ask myself. Sometimes it would."
Does that feel much better now,
That you are not alone?
Don't you feel so safe with me,
For I will watch you grow?
Does it feel much better now,
That it will take its toll?
"I don't know…"
"The second verse explores a time later in that job where I started to overcommit myself, thinking that I could produce music for myself and other artists in the evenings and weekends whilst working a high pressure job during the day. I was on a fast track to burn-out with a childlike sense that I could do it all. Eventually, something snapped within me and I knew what needed to be done. I was angry at myself for not having known that sooner, and the second chorus shows that anger in full force. The song ends in a blissful place, when I finally quit the job and followed the dream."
There I was, giving you my word
Giving it for free must've seemed absurd
And I know you wouldn't say a word
The child in me is undeterred
Passion and pain can make for perfect bedfellows, as they certainly do in this song. Gibbons recorded, produced, and mixed "I know, I don't" after quitting his full time job as a microphone salesperson at a boutique AV store. For him, this track is a very real cathartic release, as well as a bold step forward in his artistry and his musical career. In many ways, it's a beautiful baseline: The foundation upon which Benji's Palace will surely grow and flourish over the years, and a means of never forgetting where he came from and why he's doing what he does.
Music isn't just a passion; it's a calling, and in "I know, I don't," we hear Gibbons unapologetically chasing his dreams.
Does that feel much better now,
That you are not alone?
Don't you feel so safe with me,
For I will watch you grow?
Does it feel much better now,
That it will take its toll?
"I don't know…
Know"
:: "Nothin 4 Something" – John Roberts ::
Many of us have experienced a toxic ex. Breakups are difficult in general, but it is much harder to move past when the relationship was negative. John Roberts has crafted an '80s-inspired single "Nothin 4 Something" for anyone who needs that extra push to wave bye-bye to a good for nothing partner. Through shimmering synth soundscapes and airy, passionate vocals he reminds us all to reclaim our self-worth. The black and white with some color video keep the vintage glam rock feel going.
Roberts is not only recognized for his glowing electro-pop pieces, but also for his work in cartoons. He is the voice of Linda Belcher in the popular Fox animated sitcom Bob's Burgers. The singer's first release of 2023 was also an '80s-infused track entitled "Danger." Both songs are soaring anthems sure to excite.
— — — —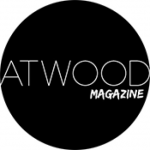 :: Weekly Roundup ::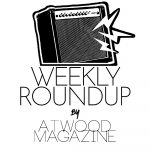 ---
:: This Week's Features ::
---