Cavalry's "Cabin" evokes the sound of the eternal night – of candles burning forever; of intimate outpourings; of chance encounters filled with possibility.
— —
How often we fall victim to ourselves, succumbing to our weaknesses rather than embracing our surroundings. We aren't alone in this world, and it takes more than individual strength to make it through. Cavalry's pulsing new single "Cabin" is a glowing reminder of how much better life can be when we loosen our doors and let the world in.
Living in a cabin
You might be thinking of a concept.
Better in a castle
So I can raise the cannon.
Wasted on a sick glow of nights
Spinning in a carousel.
Listen: "Cabin" – Cavalry
---
Atwood Magazine is proud to be premiering "Cabin," the latest single off Cavalry's upcoming debut EP See the Night Perform, out this Friday, December 1st, 2017 via Fierce Panda Records. The Liverpool-based five piece evokes a fiery warmth through lush, emotive textures that dazzle and move us. Theirs is the sound of the eternal night – of candles that seem to burn forever; of intimate outpourings in unfamiliar places; of chance encounters filled with endless possibility.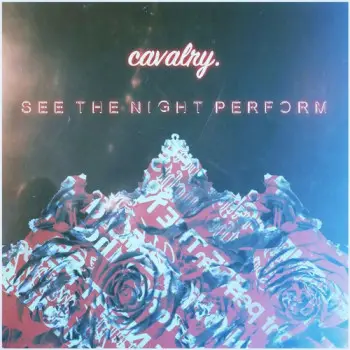 In your shelter
I would never try
Complications
Won't delay me now
"'Cabin' is one of the earliest songs we wrote. It's really about failing to see bigger pictures, being restricted to a set of four walls in heart and mind," the band shares. "It's been through transformations over that period, but now it really exemplifies our sound: Dark, guitar driven indie with more than a hint of pop styling, folk grandeur, and post-rock scale."
We couldn't say it better ourselves: "Cabin" captures the magic spark of life that makes Cavalry Cavalry, beckoning us deep into ourselves through ambient guitar licks, catchy, memorable melodies, and heart-wrenching vocals that fill us with nostalgia and reflection. "Cabin" compels us to open ourselves to new perspectives, confront new ideas and emotions, and step out of the comfort of our own skin.
Who'll watch the shadows
Caress, recognise a harsh flame.
Provide an answer
To try, to lose you in your eyes.
The past two years have been nothing short of incredible for Cavalry, who've garnered considerable attention with a style that's not easily captured on record. See the Night Perform marks a new milestone for the band, a cohesive collection opening with their impassioned single "Heresy" and closing, quite fittingly, with the burning echoes of "Cabin" leading us back into the dark and dreamy night. Cavalry are a surefire artist to watch this coming year; don't miss their debut EP, but in advance of that, stream "Cabin" now, exclusively on Atwood Magazine!
— —
— — — —
photo © 2017
:: Listen to Cavalry ::