Buoyant and freeing, CLAVVS' fourth album 'O' is a blissful, radiant dance record of living life to the fullest – of healing, growing, and basking in the present moment.
Stream: "Dance in Place" – CLAVVS
---
I can't control how people perceive it or if it resonates with them, but I do hope it brings other people some of the joy it's given me.
A beautiful, infectious bliss cascades in, around, and throughout CLAVVS' newly released fourth album. Buoyant and freeing, O is a dance record of living life to the fullest – of healing, growing, and basking in the present moment. It's a blissful and radiant outpouring of unbridled (but not naïve) joy, passion, and charged feeling: A vivid testament to the fact that there are great depths to explore in all parts of the emotional spectrum, including happiness and euphoria.
Vulnerability can be catharsis and honesty can lift weights off us, but embracing joy and letting ourselves feel good can be one of the sweetest – and most meaningful – releases of all.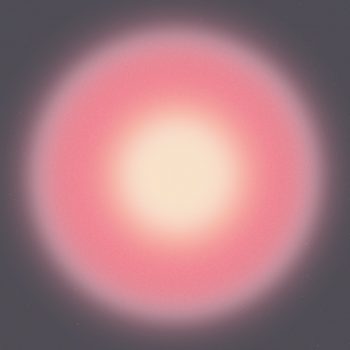 We're all running
As fast as we can
To the finish line
But what do we get
When it's over?
Does winning
Even matter
In the end
If it's over?
I'm done chasing
Tomorrow down
I'm just dancing
On my own now
Independently released July 29, 2021, O is the dreamy indie dance pop record we didn't know we needed in our lives.
Arriving on the heels of CLAVVS' 2020 No Saviors (Extended) album and a slew of exhilarating singles teased out over the past ten months, the duo's fourth LP finds the Brooklyn-based Amber Renee and Graham Marsh dwelling in a refreshing space. The content isn't altogether new for the indie pop pair, but it's certainly the start of a fresh and bold new chapter.
"This record is the result of my commitment to live life with more joy and sincerity," Amber Renee tells Atwood Magazine. "It felt natural and right that our sound would shift into the indie dance space, since I was pushing myself to write songs that were a bit happier. Most of the record was written between late 2018 and 2019, which was a really formative time for me. Coming out as bi (and talking to you about that in 2020) was a big part of that growth. I started confronting a lot of my past trauma and doing some deeper introspection in order to heal. Ultimately these are dance songs for my younger self. O is me finding my way back home to her."
Graham Marsh adds, "We made a point to bring joy and fun into the making of this album. We made it with our live show at the front of our minds. We really just wanted to be playing a set of non-stop dance tunes, so that became a driving force in the writing process. Something we did differently for this album was to make choices based on how the music felt in our bodies and how it made us move. We drew a lot of inspiration from Scandinavian bands we love, like Lykke Li and Little Dragon, but there are also nods to some of our favorite indie dance bands like LCD Soundsystem and Jungle."
CLAVVS sound markedly lighter and freer on O, as both Renee and Marsh dwell in light-giving themes and soundscapes alike.
Their music remains as penetrating as ever – they do not replace substance with sunlight; rather, the two concepts coalesce across eleven tracks that immerse listeners in waves of introspection that compel us to move, groove, and get in touch with our deeper selves.
"We had a strong vision for this album going into it, and that vision only became sharper in the process," CLAVVS explain. "We always wanted to make our version of a dance record. We had so many moving conversations about what that would look like: We knew from the very beginning that we were going to make dance songs, songs that felt more joyous. The record started to really take shape when we finished "Heyi" and "Ship." They were the first songs on the album, and they became a sort of blueprint for what a CLAVVS dance record could be. Along the way, we added so many hidden sounds and foley layers to make this album our own. There's a recording from Central Park on our first anniversary of living in NYC… There are many singular sounds we made using objects that are meaningful to us. We wanted to imbue the songs with as much of ourselves as we could."
"O is the best work we've ever done. I'm so incredibly proud of this record. I can't control how people perceive it or if it resonates with them, but I do hope it brings other people some of the joy it's given me," Renee says plainly – acknowledging with respect and the three albums and vast repertoire the band have amassed over the past 5+ years. It's through the experimentations on Halfblood and the searing reflections on World Underwater – not to mention the finessed craft and poetic lens ebbing and flowing throughout No Saviors – that ultimately led CLAVVS to this moment, and to O.
The title itself has significant symbolism for the duo as well. "There are several layers to the meaning," Renee explains. "An O is a symbol that doesn't have a beginning or an end. It's the name of our favorite song on the record, which is a very circular song about living and dying, but it's also a reference to how we also designed the record to circle back on itself. Each time you listen, you might understand the story differently. Lyrically, so many of these songs are me going back to the beginning of my story, circling back to the past to process the present moment. It's a lovely way to show that healing and growing are never-ending endeavors, cyclical paths we continue throughout our lives. Cycles are also a distinct aspect of feminine storytelling, and I was very inspired by that while writing this album."
From the electrifying, dynamic album opener "Ship" and the booty-shaking "Stay Forever," to the feel-good singalong "Heyi," the groovy recommitment-to-life "Dance in Place," and the exceptional, energizing closer "O," CLAVVS come to life on forty vivid, engaging and impassioned minutes of glory. Highlights abound for both members: Marsh cites the title track and "Weeds" as to of his personal favorites.
Is it finished?
Or has it just begun?
What's the difference?
All things circle on
To find the limit
Learn there's never been one
You're bound to get it
By the time you're done
Keep going
Keep holding on
– "O," CLAVVS
---
"'O' was the last song we finished and it really just encapsulated everything we wanted this album to be," he says. "'Weeds' was one of the few songs that was a bit of a battle to finish. There are three or four other versions of this song we did before we landed on the album version. The song Amber wrote was so good, we just couldn't give up on it until we got it right."
All of your words
Play on repeat
I push them down
But they grow like weeds
Up through the cracks
In my broken street
If I rip them out
Will they leave me be?
Cause all you ever do
Is grow wild
Cover every room
In vines
I can feel you bloom
In my mind
Tangling your roots
With mine
– "Weeds," CLAVVS
For her part, Amber Renee glows as she talks about the songs O. A dedicated and often perfectionist songwriter, she both dove deeper and learned to let go in the process of writing these tunes. "This is the first time I've made a body of work where I truly love every song on the project," she smiles. "My favorites change all the time, but right now I'm really into "Get You Home" and "Ship." I'm especially proud of "Dirt" and "Put it Down." I'm most excited to play "Dance in Place" and "O" live. I'm especially proud of the lyrics in "O" and how they circle back in on themselves to demonstrate their own meaning. I also really love the bridge of "Put It Down." It's a reference to an unintentional ego death experience I had when I was 19 that really impacted my perception of reality."
Brown paper bag
To my mouth
Breathe in
She says
And then out
The numbness comes
On faster now
No more making words
They won't come out
Breathe it in
Breathe it out
Pick it up
Put it down
– "Put It Down," CLAVVS
---
Ultimately, O is a welcome respite from the dark depths so many of us have lived in – isolated and unwillingly – throughout the past eighteen or so months.
It's an album of healing and renewal, light and love, connection and experience, exploration and rediscovery; one that compels us to move our bodies and open up our hearts and minds.
"I usually hesitate to put any intentions on what listeners take away from our music. Once we're finished with it and put it into the universe, it's out of our hands in regards to how it is received," Marsh shares. "But I do hope they take away some of the joy we put into this album. This is by far the most collaborative record we've ever made. In the past, we had really clear cut roles, where Amber wrote the songs and I produced them. But that dynamic changed a lot this time around. We conceptualized and co-produced the album together, and I think the music really benefited from that shift. It felt like major growth for us as collaborators."
"Making this album changed me as a person," Renee adds. "It helped me see some of the ways I could be kinder to myself, be more joyful, be more present in my body. It's helped me to divest from a capitalistic mindset of success and be more at peace with myself. I'm really happy it's out in the world now."
As for CLAVVS' listeners? "I hope it helps them feel at home in themselves, the way it's helped me. I hope it reminds them to be kinder to themselves, to dance when and how they want to, to do more things that bring them joy. I hope it encourages them to stay."
Experience the full record via our exclusive stream, and peek inside CLAVVS' O with Atwood Magazine as Amber Renee and Graham Marsh go track-by-track through the music and lyrics of their beautiful fourth LP!
— —
Stream: 'O' – CLAVVS
:: Inside O ::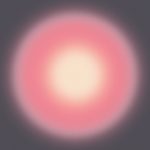 — —
Ship
It's a love song about the nature of relationships. I love the imagery of two people sailing a ship together until one day a bad storm comes, and they get tossed overboard. It's about trying to get back on the ship. On a personal level, this song is about reconnecting with my childhood self. We were really inspired by Lykke Li's album Wounded Rhymes for this song, and it was the first song we made that featured a lot of live percussion, which ended up being one of the throughlines for the album.
Arms
This is a purely celebratory song about the joy of love and togetherness. It's about forgiveness and acceptance. On a more personal level, it's me embracing myself and my queerness. Visually, I was imagining a room full of people dancing in each other's arms under the light of a disco ball.
Stay Forever
"Stay Forever" was a late (and unexpected) addition to the album and the only song that we wrote after the pandemic started. I was feeling lonely and sad, and I wanted to write a song for the moment I get to see my friends and family again, imagining that feeling of staying in that day forever. I was borrowing some joy from the future to get me through a hard time.
Run Run Run
On one level, this is a fairly straightforward love song about reuniting with a lost love. But it's also about the chase for something you love and how sometimes, you might be running forever. We had a lot of fun making this one. We used a lot of unusual percussion (like a soda can tab) to create our own sounds. We also added a foley layer from Rockaway Beach, which is the place I'm referring to in the second verse. It's my favorite place to go in the Summer.
Heyi
"Heyi" was the very first song we made for this record, and it will always be a personal favorite of mine. It's a song about healing old wounds and returning to a more childlike understanding of love for myself and the world.
Weeds
This song is about my anxiety and intrusive thoughts. It felt like an appropriate visual metaphor for what my mind feels like sometimes. It's a reminder for me to tend to my internal garden. This was one of the more fun grooves to record on the album. It's the only song that we put live bass on, and it gave it such a slinky feel that really echoed the lyrics. The broken down hook near the end is one of our favorite moments on the whole album. It just feels really soft and delicate.
Put it Down
When I was around 9, I started getting really bad panic attacks every night before bed. It was a really traumatizing period of my life, because I didn't understand what was happening to me. That anxiety has continued throughout my life, but I understand it so much better now. So I imagined what I might say to my younger self, and I wrote a sort of instructional dance song to help her get through it. In many ways, this song is the heart of the record, so it's fitting that it lives right in the middle.
Dance in Place
"Dance in Place" is a call to be yourself and do what brings you joy instead of chasing empty measures of success. It's a critique of late stage capitalism, and the endless chase to survive. It's one of my favorite songs I've ever written, and it was one of the very last songs we finished for the record right at the beginning of lockdown. Visually, I imagined a group of strangers spontaneously dancing together on their train ride to work– an unexpected moment of joy interrupting their commute. Since we couldn't film something like that in lockdown, we made a video inspired by that idea.
Dirt
This song is an amalgamation of two poems I wrote about self acceptance and generational trauma. It's me trying to shift the way I speak to and see myself in the mirror. It's meant as a reminder to be gentle and kind in my inner world, especially since I'm kind of alone in here.
Get You Home
"Get You Home" is about the way love can bend and grow. It starts out with two strangers meeting for the first time and being really into each other, but as the song continues, you learn they've been together for years and the whole song is them reminiscing about the night they met. The ending is one of my favorite moments on the album. It becomes almost tender in contrast to the start of the song, like the way relationships often grow into something unexpected and meaningful.
O 
"O" is our favorite song we've ever made together. We both feel like we really pushed ourselves past our previous limits on every element of this song. The lyrics came to me all at once. They're a line-by-line palindrome, demonstrating their own meaning in such a cool way. It's about cycles and paradoxes and the nature of living and dying. Production-wise, it's so big and joyous! It has a very special feeling about it that makes us really excited to play it live. It's also five and a half minutes long, which kind of goes against all the current trends for pop singles, but it was important to us that this song be heard as it is. "O" poses a lot of questions, like: does anything ever definitively end? So it feels like the best "ending" to the album we could have ever hoped for.
— —
— — — —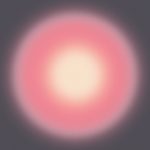 ? © Lissy Laricchia
art © Amber Renee
---
:: Stream CLAVVS ::
---