Dead & Company played at the peak of their career, but it was the journey, not the destination, that proved most memorable.
---
I had been in San Francisco for less than 24 hours and somehow found myself dressed like a '70s porn star, sitting behind the wheel of a brand-new Cadillac with my friends squished in the backseat alongside the manager of a popular guitar player — to whom the car belonged, and who we very much met 15 minutes prior — flying toward the Market Street cable car station.
We were in town for Dead & Company's Farewell Tour, which was wrapping up with three shows at Oracle Park July 14 through 16. This was our free day before the shows started, which we spent in the Haight-Ashbury neighborhood thrifting groovy outfits before getting into some Merry Prankster-esque shenanigans.
Between the Dead's Sept. 16, 1990 show blaring from the radio and the cacophony of laughter from the back seat, it was hard to focus on the road. But I zipped into a parking garage just in time to catch the last cable car of the night. As we scaled the hilly streets leading us toward Fisherman's Wharf, I couldn't help but think of a Jerry Garcia quote. While pondering why fans still showed up to Grateful Dead shows during a 1991 Rolling Stone interview, Garcia said, "Maybe we're just one of the last adventures in America."
Whatever adventure Garcia was referencing, we had surely found it this summer.
The idea of following a band across the country for weeks on end is objectively ridiculous.
It is expensive, requires a lot of free time, forces you to miss other important life events, is physically taxing, and generally exhausting.
But for 30 years Deadheads did just that. Year after year, often multiple times per year, fans followed the band around the world in search of some greater experience they couldn't find in mainstream culture.
A lot of people thought that adventure died alongside Garcia in 1995. But numerous iterations of the Grateful Dead fueled by an ever-growing legion of fans have kept it alive one extinction after the next. Project after project, fans still pack their things and hit the road to follow the band.
I caught my first Dead & Company show during the summer of 2021. After hearing practically none of the songs I hoped to hear, I quickly realized one show was not enough. Last summer I hit four shows and had the same realization. When Dead & Co. announced that this summer's tour would be their last, I knew I had to do as many shows as I could.
Not only was I chasing the songs I hadn't heard the band perform yet, I also wanted to discover whatever it was so many fellow Heads had found on the road following the band.
Including the band's benefit concert at Cornell University, I caught 19 shows between May and July. To say this was the summer of a lifetime would be an understatement. Of course, the music was phenomenal. Dead & Company has continued to improve every year and this tour was without a doubt their best. (If you're looking for recommendations for shows to stream, Cincinnati, SPAC night one, Boulder night three, The Gorge night two, and San Francisco night two round out my top five shows of tour). But, at the risk of sounding cliché, it was the journey, not the destination, that made following the band so memorable.
People often talk about wanting to discover America. I can't think of a better way to do so than following Dead & Company.
Touring with the band brings you to cities you'd never seek out on your own and near some of the most beautiful parts of the country. Just as the band improvises its songs, us fans improvise our journeys to and from each show. Plans suddenly shift at the sight of a dreamy pullout on the coast or after an invitation from new friends to join them on an adventure. Everyone's focus on tour is getting to the next show but the music only makes up four hours of the day. Sure, you have to factor in travel time and sleeping, but that leaves a lot of time for exploring.
Taking the Dead's advice to "Discover the wonders of nature," in between shows my friends and I crawled through caves in Kentucky, walked alongside towering redwood trees in northern California, relaxed in natural hot springs in Oregon, and camped at some of the most picturesque sites imaginable. Exploring America's major cities proved just as memorable. Experiencing Meow Wolf in Denver — if you know you know —, my brother bashing his nose open at the Liberty Bell in Philadelphia, and a comically long late-night serenade from a mariachi band a few yards down from our Air BnB in Chicago's Little Village are just a few of the standout moments from our urban explorations.
The band created the circumstances that allowed for so many memories to be made this summer but it is entirely because of the people I traveled with that those memories exist at all. I'm trying to find the words to properly thank you all — and the new friends I made along the way — for making this experience so special but continue to fall short. For now, to my "jamily" — Tyler, our coordinator of chaos; Nate, my brother and partner in crime; Sophie, the Hollywood fairy; Kristen, our chuckling goddess of dance; Michael, our cosmic chef; and Tom, our very own Uncle Sam — I love you more than words can tell.
When I listen back to songs from throughout tour, each carry with it a memory — shards of a mosaic that, when assembled, present a beautiful tableau of moments shared with friends on the road. "They Love Each Other" brings me right back to The Gorge laughing with Sophie at the largest dragonflies we'd ever seen fucking in mid-air. "Althea" transports me to section 120 of Folsom Field as Tom, Kristen, Tyler, and I sat in awe as we watched the sun break through ominous thunder clouds and shine right on our section. "Terrapin Station" reminds me of a tear-filled embrace with my brother at SPAC. "I Know You Rider" is the soundtrack to laughing my ass off with Paige in Cincinnati over how absolutely disgusting Skyline Chili is.
The irony of Dead & Co.'s final tour is that the culture surrounding the group feels bigger than ever.
The band played at its absolute peak to sold-out crowds filled with generations of Deadheads young and old, not to mention the scores of people outside the arenas who didn't make it in. I met so many people attending their first shows and saw an unexpected amount of families with young kids having the times of their lives.
In Cincinnati, for example, I saw a girl who couldn't have been older than 8 tape the entire show and, as the band played the opening notes of "Wharf Rat," her younger sister screamed, "Daddy, daddy, they're playing 'Wharf Rat!'" Name another band that gets little girls decked out in pink excited for a 14-minute character piece about a blind drunkard. I'll wait.
When you really think about it, it is truly miraculous that this environment has continued to thrive for nearly 60 years despite all the band's ups and downs, not to mention the drastic increase in ticket prices over the years. As a new friend pointed out, think about all the babysitters hired; the extra shifts picked up; the cash saved; the plans turned down; the tour vans outfitted; the lot tees tie-dyed; all for someone to make it to a show. It's a shame that it has to end. But considering the Grateful Dead's final tour was nicknamed "the tour from hell" because of how sloppy it was, perhaps it's better for Dead & Company to be remembered for going out on top.
The band has made it clear this was only its final tour, not its final show. But no longer having the experience of following the band on tour marks the death of one of the greatest cultural phenomena of American history.
Still, it feels like our society needs the alternate way of life following Dead & Company offers now more than ever. There are so many cultural and political parallels between now and when the Grateful Dead formed in the mid-Sixties. Meanwhile, America's counterculture still exists just as strongly as it did during the Dead's heyday. People are still using Dead & Company shows as a space to escape the general ennui of living in a world driven by divisiveness and consumerism in the hopes of finding something with a little more kindness.
That was certainly what I experienced. Last year, for example, I got a ride to a show from a total stranger and he ended up introducing me to all of his friends. This summer I spent almost four weeks traveling around the country with them. Whether it be free food, water, tickets, or rides, Deadheads take care of each other; they are some of the kindest people out there.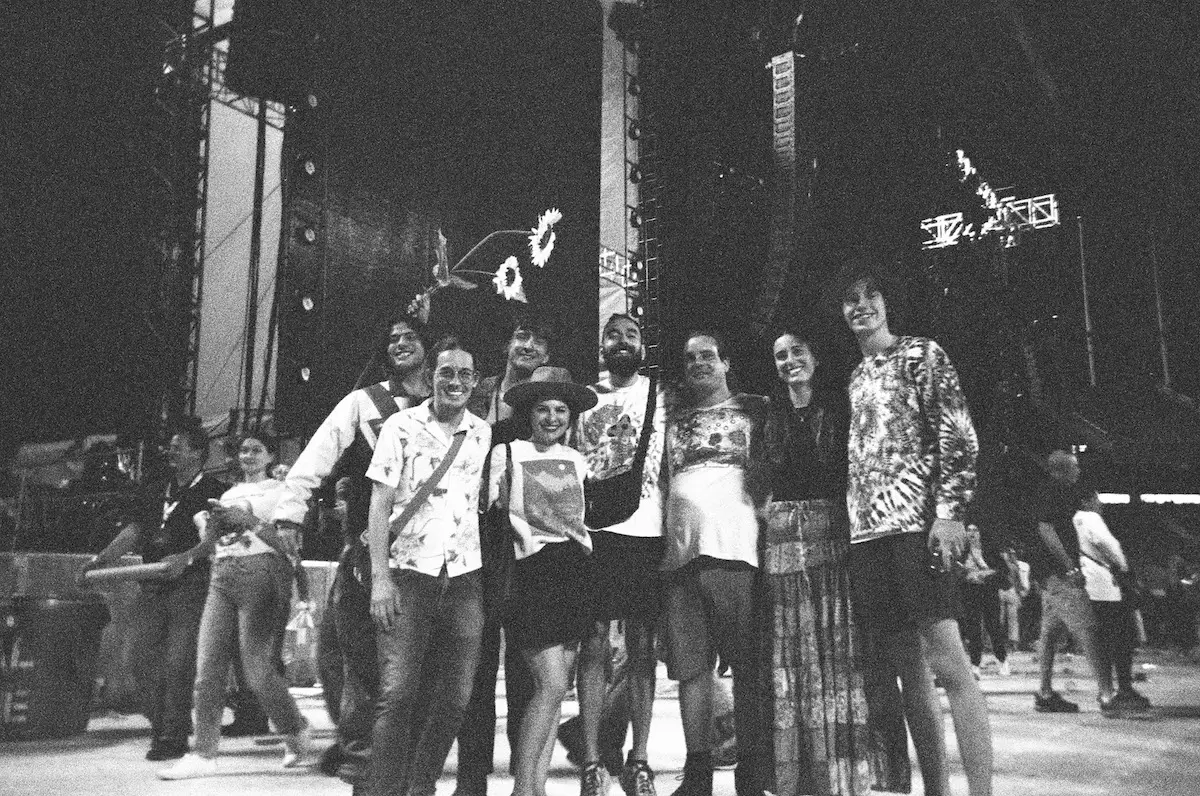 It wasn't until the end of the final show in San Francisco that I realized I had found what kept so many Deadheads hopping back on tour year after year.
As the band took their final bow and walked off the stage, I was met by an assembly line of tear-filled hugs from friends I'd made on the road. These were people I had mostly known for a week or two, a year max, yet it felt like saying goodbye to friends I'd known for a lifetime. I unknowingly found a family that spanned states, countries, and ages who I could unapologetically be myself around.
I get the sense that for years Dead tours have acted as an adult summer camp. Fans went to shows and connected with people from all over the world and, even if you didn't see them for the rest of the year, you could count on seeing them at a show during the next tour.
Except this time there was the grim reality that there wouldn't be another tour next summer. At first it felt cruel to have shared such wonderful adventures with so many people and then have the catalyst for those adventures taken away. But then I think back on all the memories created this summer and all I can do is smile. What a crazy thing to have experienced right before it ended.
I know these are the stories and photos I'll share with my kids when I inevitably try and prove I was cool once. And I know I'll see many of the people that I met this summer again. Promises to stay in touch with each other were exchanged and plans to meet up at shows in the future have already been made.
And finally, to Dead & Company. Hopefully we'll see each other again at a show down the road. But if not, thank you for a real good time.
— —
:: stream/purchase XXX here ::
:: connect with XXX here ::
— — — —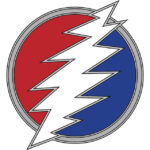 © Jay Blakesberg
:: Stream Dead & Company ::
---