The beautiful result of deep soul-searching and rumination, Ellis' intimate debut album 'Born Again' is a sterling, visceral soundtrack to isolation and self-discovery.
Stream: 'Born Again' – Ellis
---
Linnea Siggelkow (better known as Ellis) had no way of knowing that on the day her long-awaited debut album released, the majority of the world's population would be under stay-at-home orders due to a global pandemic. She also could not have known how perfectly her music would fit the moment, and yet it's all too easy to listen to her record and feel like someone understands exactly the restlessness, uncertainty, and reflection we're all – literally, all – going through. Out April 3rd via Fat Possum, Ellis' Born Again is an album born out of soul-searching and rumination, deep thoughts and heavy hearts.
It's the kind of record that will help us get in touch with ourselves, and in that way, allow us to better appreciate our place in the world.
Released into crisis and chaos, in the midst of city, state, and country-wide quarantines and "stay at home" orders, Born Again introduces Ellis with a collection of somber, moving outpourings of emotion set to stunning soundscapes filled with light and dark, overdrive and intimacy. Wearing labels like alternative, bedroom pop, indie rock, Brooklyn indie, and so on, Ellis' music comes from and speaks to the soul through ethereal instrumental work that is somehow simultaneously minimalist and expansive.
Hailing from Hamilton, Ontario, Ellis' introduction came only two years ago through her haunting, self-released and self-produced debut EP The Fuzz, another Fat Possum release that feels quite a bit like Born Again, but on a smaller scale. Produced by Jake Aron (Snail Mail, Solange, Grizzly Bear), Born Again builds upon that prior recording with a bustling set of tracks that allow for more space and breathing room, more moments of connection, and so on: From the very first beat on opener "Pringle Creek," we Ellis' sincerity shines like a strong, resilient torch in the night.
I haven't seen you in days and days on end
So I take the train by the lake again
You take me to places that I have never been
We sit in your car just laughing
This is how the story goes
Things get messy sometimes
And I'm scared and I don't know
It feels like buying flowers just to watch them die
---
From that humble, introspective start spawns a sterling soundtrack to isolation and self-discovery.
"When the record was finished, I didn't feel how I had anticipated I would," Siggelkow shares in her artist biography. "I thought I was going to be feeling excited and fulfilled and proud of myself, but truthfully, I felt very depleted and drained and emptied out. The more I thought about why that was, the more I realized that I really did give this record all of myself, every last bit."
"Pringle Creek" bleeds into the dark, crunchy "Born Again," an exploration of religion, freedom, and self-identity: "They say fake it till you make it and they make it look so easy, I was smiling on the outside; on the inside I was screaming," Ellis sings, letting the surrounding instruments drive home her turbulent emotion as she stretches out the last word.
I found I had found freedom
When I moved into the city
I was puking out the window
I was trying to be pretty
They say fake it till you make it
And they make it look so easy
I was smiling on the outside
On the inside I was screaming
I was broken when you found me
I was drowning in self pity
It was lonely in the darkness
I was sinking, I was spinning
I'm not quite sure how it happened
I don't know what you were thinking
But you reached out your hand
And offered me a new beginning
– "Born Again," Ellis
Very much a set of diary-like entries, Born Again's songs are overwhelmingly honest; as a result, each one is tense and full of both conflict and complexity.
It's endearing, but often cliché (and all-too-obvious) to say you have to listen to a record from start-to-finish in order to appreciate its full impact; such is of course the case with this album, not only because of the journey and mood its tracking creates, but also because of the musical quirks and lyrical gems waiting within every song.
On "Shame," the artist so perfectly captures past and present pain that she brings tears to the eyes and a drained sense of emptiness to the heart.
"Remember when I used to say I had no shame and you said some things will be embarrassing?" Ellis achingly sings in the poignant, resonant chorus of "Embarrassing." "Some things should be embarrassing…"
The humble piano ballad "March 13" – intended as an interlude between "Embarrassing" and lead single "Fall Apart" – is itself a fleeting moment of truth, acceptance, and recognition. When a short track like that still manages to hold the weight of the world, you know you've done your job as a songwriter:
It was March thirteen
two thousand and sixteen
You were afraid of me
With good reason to be
But now I bite my tongue
Turn my back and run
And marvel at what I've done
In spite of everyone
As stunning a lyricist as she is, it's Ellis' musical accompaniment to those poetic words that propels every song into a breathtaking moment of self-expression and personal connection.
Nowhere is this more apparent than on the groovy "Fall Apart," a raw overhaul from the dark depths of Siggelkow's soul:
Secrets whispered in my ear
All the words I've been dying to hear from you
Listening to my favorite songs
Under the covers we hum along
Lean it but don't look too close
There are things I don't want you to know
And please, don't watch me, unraveling
And now you see me on my bad days
Falling back into my old ways
Spinnin' in circles in a black haze
I didn't mean to fall apart
I didn't mean to fall apart
"This is really just an honest reflection of my struggle with anxiety and how I can't hide it from the people closest to me," Siggelkow tells Atwood Magazine. "It's about the feeling the first time someone you admire sees you in your most vulnerable state, about putting in the work to get better but still having moments of weakness, and hoping that you won't scare anyone away."
---
"Fall Apart" feels like a true apex of Born Again's confessional songwriting, but it is by no means an ending: Following it is the stripped-down "Happy," a song fittingly about depression.
There's no denying the stress brought on by these trying, uncertain times – but as we stay at home and do what we can to support our health care and service industry workers, there's also much we can do to support and nurture ourselves. Listening to Ellis' first album is one of those things:
"I feel like I've found some sort of closure, and a better understanding of all the ways I've grown and the things I still have to work on," Siggelkow shares in her bio. "I rarely sit down with any specific intention when I'm working on music, but if these songs help people to find some comfort or feel less alone in what they're going through, then that's really the greatest takeaway I could ever hope for."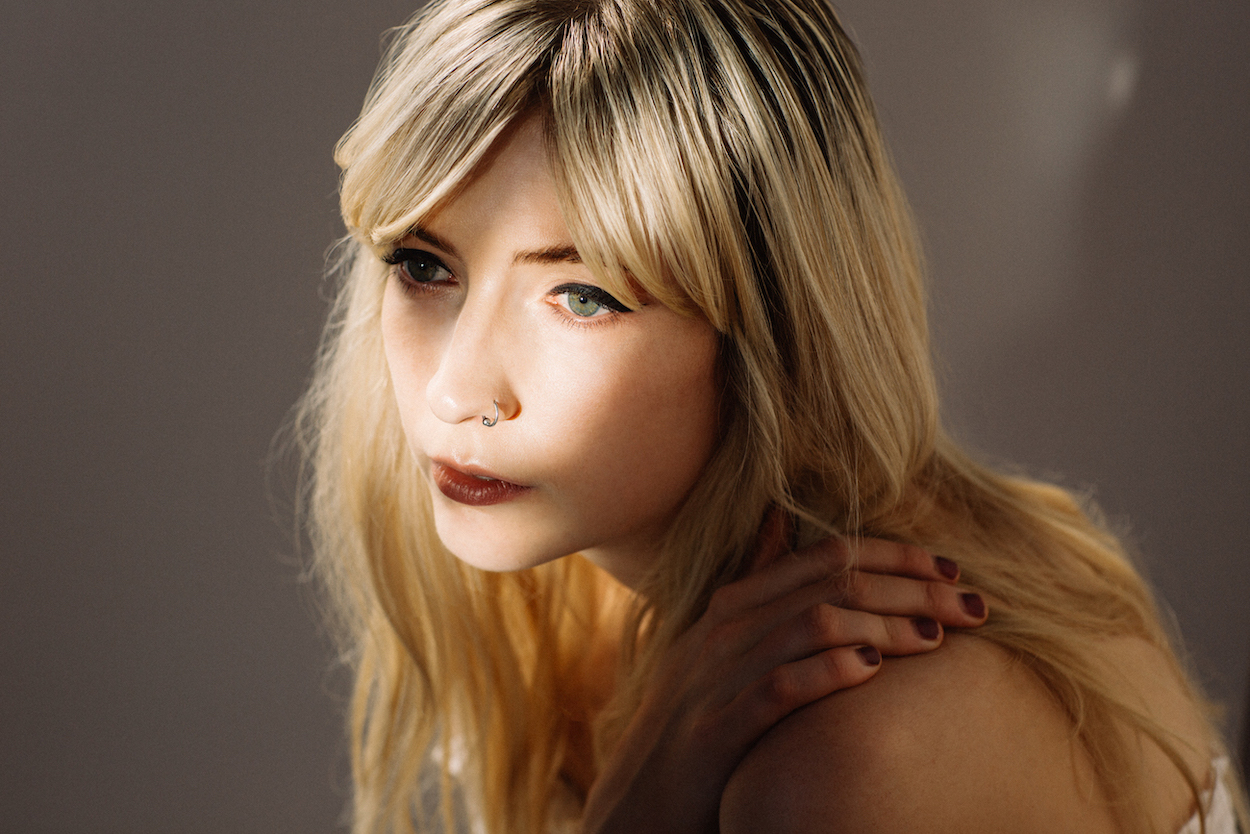 Born Again isn't in a rush to go anywhere; rather, it's content to stay right here and figure out what's happening on the inside. Its songs are visceral, graceful, haunting, and engaging all at once. With a little help from music, maybe we can find our new center of balance, and better see how we ourselves are growing and changing in this unprecedented moment in human history.
Experience the full record via the below stream, and peek inside Ellis' Born Again with Atwood Magazine as Linnea Siggelkow goes track-by-track through the music and lyrics of her debut album!
— —
Stream: 'Born Again' – Ellis
:: Inside Born Again ::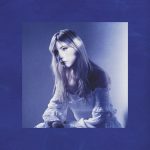 — —
Pringle Creek
I was thinking about how we buy flowers knowing full well that they won't last, that they'll wither and droop, that they'll eventually start to stink and that we'll end up throwing them in the trash. I think I was asking myself the question, does everything that has a beginning also have an end? Pringle Creek runs through Whitby, Ontario. There's a trail alongside it that has sort of become this significant place where my partner and i would go when we needed to have tough conversations. It's a place that's become sort of sacred to me. I think I've come to realize that some things do last.
Born Again
Throughout my life I've searched for belonging and a sense of identity in different places. I grew up very religious and my faith really defined me. When I started questioning things, it shook my whole world. It felt like everything I had ever known wasn't real and I had to start over but I didn't know where. A part of me was totally hurt and devastated and a part of me was excited at the prospect of this new-found freedom. I moved out on my own and was trying to fit into a whole new world I had never known. I did things I told myself I would never do and I ended up feeling more alone than ever. I had such a distorted perspective of myself, but there was someone who showed up just when I needed them the most and helped me to find myself again.
Shame
This song is hard for me to talk about. I didn't plan to write it, it sort of just happened and I felt like it was important for me to put it out, maybe as some sort of closure. It's about a very specific incident with a person that I had trusted who did something that harmed me. I was really shook up and didn't know how to talk about it, and when I finally tried to verbalize what had happened, it was turned against me. I'm still not comfortable fully sharing details and years have passed since it happened, but I still feel sick to my stomach when i think about it, I still wonder what I could have done differently to stop it from happening, I still wish i had put up a bigger fight.
Embarrassing
I've come to realize that shame can be both good and bad, and the importance of recognizing the difference. I've felt it often when I shouldn't have, when I've been made to feel guilty for things that have happened outside of my control, or for feeling ashamed of my body or my femininity or my feelings. But I think it's important to also recognize that some things shouldn't be justified, sometimes I act in wrong ways and hurt myself or others around me. I am learning to take responsibility for my actions and to hold myself accountable for the things that I should be embarrassed by, to say sorry, and to be better.
March 13
This is a reflection on a night that I did embarrass myself. I acted badly and put someone I cared about in an unnecessary and uncomfortable situation, but refused to admit that I was out of line.
Fall Apart
This is really just an honest reflection of my struggle with anxiety and how I can't hide it from the people closest to me. It's about the feeling the first time someone you admire sees you in your most vulnerable state, about putting in the work to get better but still having moments of weakness, and hoping that you won't scare anyone away.
Happy
This is a song about depression, something I've dealt with off and on all my life, and in particular suicidal ideation. I've been working harder to understand this, where it comes from and what it means, and feel it's an important topic to be open about. Sometimes I feel very ungrateful because I am privileged in so many ways, I know that I am so lucky to have loving and supportive family and friends around me, and I feel guilty for the ways that i still feel sad and sorry for myself or fantasize about dying, but I have also learned the mental illness can't always be rationalized and to be gentler with myself in those moments.
Into the Trees
I wrote this song when I was really doubting myself and I didn't really know how to deal with those feelings. I sort of found myself in this spiral, really questioning my own worth and feeling pretty alone. I was feeling like I was too much to handle and not enough all at once, and it came out of that feeling, a sort of longing for acceptance.
Saturn Return
Saturn Return is an astrological term for the time in your life where Saturn literally returns to the same place in it's orbit that it was the moment you were born. The first one happens in your late twenties, and it's a time of radical transformation. I wrote this record while I was in the thick of mine – reflecting on all the ways my life is changing, reconciling the past and making space to move forward.
Zhuangzi's Dream
Zhuangzi was an ancient Chinese philosopher who wrote something known as 'the butterfly dream parable', a famous taoist allegory of spiritual transformation. In it, he contemplates that if he has a dream that he is a butterfly, could he actually be a butterfly otherwise dreaming that he is a man?
I first learned of this in a high school philosophy class, and at the time it seemed so stupid to me. Now, I find that parable really meaningful. I started thinking of the ways I've grown since then, all the things I thought i knew for certain and then came to learn I didn't. I thought about all the hills I've died on that I shouldn't have, and how much better I've gotten at admitting defeat and being open to new ways of seeing old things.
— —
— — — —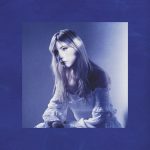 ? © Ebru Yildiz
Born Again
an album by Ellis
---