Atwood Magazine is excited to share our Editor's Picks column, written and curated by Editor-in-Chief Mitch Mosk. Every week, Mitch will share a collection of songs, albums, and artists who have caught his ears, eyes, and heart. There is so much incredible music out there just waiting to be heard, and all it takes from us is an open mind and a willingness to listen. Through our Editor's Picks, we hope to shine a light on our own music discoveries and showcase a diverse array of new and recent releases.
This week's Editor's Picks features Sydney Sprague, The Aces, Bear's Den, Bleach Lab, Pacifica, & Eyedress!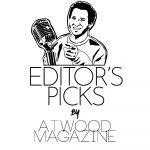 ---
"smiley face"
by Sydney Sprague
More often than not, I'll stay up late to hear a favorite artist's new song the moment it's out. I also have a list of artists whom I "check in" on every so often, to make sure I haven't missed something or that a recent release hasn't gone under the radar. For a few yeras now, Sydney Sprague has been at the top of that list.
The indie rock singer/songwriter from Phoenix, Arizona became an instant favorite the moment I heard 2021's album maybe i will see you at the end of the world, a debut that remains as turbulent and explosive as it is sweetly seductive. Sprague's music is "a stunning outpouring of intimate emotion and indie rock charm," I wrote at the time. That was the beginning of Sprague's ascent as a fresh, feverish, and unavoidable voice in the indie rock genre. "smiley face" starts the next chapter: Sprague's first single of the year is a spirited seduction that comes to life with soaring sonics and raw, unfiltered passion.
I'm fine, you're fine, it's fine
And I waste my time thinking
Could have, should have good/bad
I need to get my head right
But if you think what I think
In two drinks, I'd be on your side
But there's no path
No coming back from that
A new low, I can't sink
And I smile in my sleep
It's the only time I get what I need…
I love that for me
"I wrote 'smiley face' after I woke up laughing from a dream I had," Sprague tells Atwood Magazine. "I couldn't remember what it was about but usually my dreams are vivid, horrific nightmares so it really stood out to me as weird that something funny enough to make me laugh out loud would have happened."
"I struggle a lot with anxiety and depression, so the concept of the song started developing as like, how annoying it is that the only time I feel happy is when I'm asleep. That idea sort of morphed and blended into the idea of having a ~spicy~ dream about someone you shouldn't be dreaming about. I had just been on tour with The Front Bottoms and their shows are so hype, I really wanted to write something with the kind of energy that made me feel like I could jump around to it. I usually start songs on acoustic guitar but 'smiley face' started with a drum loop which really changed my whole vibe, I felt like I was writing more for fun than to purge a feeling. It's definitely the most fun song to play live for that reason, it feels very free."
I proudly waited 'til the stroke of midnight to hear "smiley face," and I was not disappointed. Sprague's return comes with a sense of freedom and liberation, euphoria and reverie. Even if that happiness comes with its own bittersweet side, Sprague is soaking up sunshine in the moment, and that comes through in the music, the lyrics, and in her own stunning vocal performance. Without a doubt, "smiley face" is the start of something very special.
I've Loved You For So Long
by The Aces
The Aces are one of the indie rock and pop world's brightest voices, with two (and now, three) critically acclaimed studio albums to their name and a passion that is as unfiltered as it is unmatched. I've Loved You For So Long, their brand new third album, is an ode to their special shared connection, as a well as a powerful reflection on past and present mental health struggles, queerness (three of The Aces' four members identify as queer), and growing up in their conservative, religious hometown of Provo, Utah – something they've come to wear with pride, and consider to be their "superpower."
It's a record that delves deep and holds nothing back as The Aces explore who they once were, who they are now, and who they have been for one another over the years. Cinematic in scope and intimate by nature, I've Loved You For So Long is The Aces' magnum opus (so far): A triumphant, liberating, and cathartic album that finds them unapologetically owning their truths while making some of the catchiest, and the most meaningful, music of their career.
I've loved you for so long
Oh, I'd forgotten how it feels
Feelings come back strong
You're taking me back, babe,
to where it all started
Wearing your hair up in your
New York apartment, I swear
I've loved you for so long
I'd do it again
– "I've Loved You For So Long," The Aces
Released June 2, 2023 via Red Bull Records, I've Loved You For So Long arrives three long years after The Aces' celebrated sophomore album Under My Influence, and follows a series of singles that have seen the indie pop four-piece opening up on record like never before. "Few tracks hit harder or carry more pure, raw passion than 'Girls Make Me Wanna Die," Atwood Magazine wrote of the record's first single (released nearly a year ago to the day), going on to call it a "churning and charged queer heartbreak anthem just in time for Pride Month." The first half of 2023 saw the release of the record's title track, the buoyant, groovy "Solo," and the achingly raw "Always Get This Way," whose combination of brutal honesty and unapologetic intimacy with soaring sonics and stunning energy made it not only an instant hit, but also a revealing look at some of our innermost emotions that all too often go unsaid.
Comprised of sisters Cristal and Alisa Ramirez (lead vocals/guitar and drums, respectively), Katie Henderson (lead guitar/vocals), and McKenna Petty (bass), The Aces are already a singular voice in the music world, with over 220 million career streams, a relentless tour schedule, and an enviable list of performance slots at many of the world's biggest music festivals, including Lollapalooza, Firefly, Bonnaroo, and OUTFEST.
2020's sophomore album Under My Influence and its electric breakout single "Daydream" saw them "shine among a well-balanced landscape of pain and positivity, rock edges and pop-funk flourishes" (per Atwood's Baylee Less). On I've Loved You For So Long, The Aces further expand their musical identity while delivering the most vulnerable, visceral, and heartfelt songs of their career, with non-single highlights including the churning anthem "Suburban Blues" ("Nobody knows that I'm dying inside, nobody knows that I'm hating my life"), the uncompromisingly heavy "Person" ("How come at the age of 25 nothing makes me feel alive? Like surrendering my peace of mind"), and the disillusioned, gut-wrenching "Miserable" ("I finally got what I want, but the next part's kinda comical: I'm still fucking miserable.")
Anxiety; depression; malaise; unrest; insecurity; fear. The Aces pour their hearts and souls out on these eleven songs, each of which tells another story of trying to get by, survive, and thrive in an imperfect and at times oppressive world. There's a sense of survival to I've Loved You For So Long, as well as a sense of surrender and acceptance.
But above all else, there's a true sense of love and connection. A liberating and triumphant return from one of indie pop's brightest acts, I've Loved You For So Long is out now via Red Bull Records.
For my 100th Editor's Picks, I listed nine of my favorite artists in music – folks I genuinely respect, and like, on a human level. Bear's Den should have been on that list, because Andrew Davie and Kevin Jones are two of the kindest, most empathic, thoughtful, and driven people I've ever had the chance to connect with over the past decade. The first time I heard "Above the Clouds of Pompeii," I cried – as have many listeners – and ever since then, I've been one of the diehard cubs – that's a fun name for Bear's Den fans, right? I just made it up!
From the pure sonic depth and heat of 2016's acclaimed sophomore LP Red Earth & Pouring Rain, to the unfiltered vulnerability that permeated every inch of 2022's fifth album Blue Hours, Bear's Den have continuously plunged into their own depths to create folk-adjacent music that is as catchy and creative as it is utterly cathartic. The band's forthcoming EP is no exception: Out June 23rd via Communion Records, First Loves is a moving musical exploration of falling in love and the onset of intimacy. Its first single, "Evelyn," is absolutely breathtaking: A refreshingly upbeat song of unrequited love that helps our spirits soar, even as our hearts sink low.
Evelyn, Evelyn
They're all asking where we've been
And i don't know what to say
To keep them all away
Part of me wishes what they're saying was true
Wishes that I could ever be with you
Evelyn, Evelyn
I won't tell them anything
But somebody saw us
And their minds are wandering
I could live happily in the stories they tell
Happy with you and nobody else
"'Evelyn!' It's a new sound for us as a band really," Andrew Davie tells Atwood Magazine. "It started life as a pretty intimate acoustic guitar and a vocal before we decided to really go for it as a four-piece band in a room – everyone working their asses off to make it work. Moving the song on to the piano in the process was really fun and with Kev's driving bass lines, Christof's counter melodies, Jools' high intensity drum performance, there's a real cool energy to the recording of the song."
You wouldn't think a line like, "Evelyn our relationship was strictly platonic," would have such a cathartic release behind it – that it would be so rousing, so emotional, and so climactic; candidly, most artists don't bother employing an extended vocabulary, so I can't even recall the last time I heard "platonic" in a song. But when Bear's Den hit their chorus, a wealth of emotion pours out in every direction at once.
Evelyn,
Our relationship was strictly platonic
If platonic means I was madly in love with you
And a part of you was oblivious
Another part of you knew and kinda liked it.
Uplifting and achingly all at the same time, "Evelyn" marks the beginning of an exciting new chapter in Bear's Den's ever-evolving journey. The band recently followed up that first single with "Summer & Smoke," a Tennessee Williams-inspired song that explores the concept of tragic love.
"The EP revolves around ideas of the first times falling in love," Davie explains of the overall upcoming record. "I've always been drawn to songs where two characters are experiencing intense feelings but not necessarily towards each other, In this song it's unrequited for one character and a whole new kind of love for the other."
In classic Bear's Den form, happily ever after is more of a pipe dream than it is a reality; their two newest songs certainly make a strong argument for love's transience and ephemerality. And yet, they still put it on a pedestal – recognizing that, if we're lucky enough to find it and hold on tight, it changes everything for the better.
And that hope – that lingering hope that Evelyn might one day come around, and that the narrator's dream of love may one day come to fruition, is irresistible, intoxicating, and utterly enthralling.
Evelyn, Evelyn
I will go with you then
I don't want you alone
If they're out there picketing
It's on the way back to my Dad's house
I can't believe some of the shit that comes out their mouths
Evelyn, Evelyn
You were so quiet and then
You said "I don't regret a single thing
Everyone argues about when life begins
Nobody talks about when the love begins"
Evelyn,
Our relationship was strictly platonic
If platonic means I was madly in love with you
And a part of you was oblivious
Another part of you knew and kinda liked it.
Bleach Lab's music has always had a dreamlike quality to it, and "All Night" is especially enchanting. Released May 18, the third single off the London-based band's forthcoming debut album Lost In A Rush of Emptiness (out September 22nd via Nettwerk Music Group) is a dream manifest in sound: Ethereal indie rock and shoegaze elements come together in an immersive reverie as Bleach Lab do what they've long done best: Marry vulnerable lyricism with visceral and cathartic sound.
Circling 'round
I wanna take you down
Wanna be yours tonight, babe
One last time
Tell me everything will be fine
I'II be yours, you know it feels right
Wanna know just what it feels like
Let me hold you on a cold night
You call me crazy
Why'd you wanna do that, baby?
I've been waiting all night for you
Responsible for one of Atwood Magazine's 2022 Songs of the Year ("Obviously," taken off their third EP If You Only Feel It Once), Bleach Lab are a fast-rising force out of London's music scene, with a heavy, lush shoegaze-y sound and soul-stirring lyrics full of depth, unfiltered emotion, and substance. Thanks to the stunningly expressive work of vocalist Jenna Kyle, drummer Kieran Weston, bassist Josh Longman, and guitarist Frank Wates, Bleach Lab have found their niche in a glistening assembly of sweet, seductive, and singular sound. Think Mazzy Star meets Daughter, The Smiths, and The 1975.
Wanna feel like gold dust in your hands
Do I make you feel alright?
Do you wanna stay the night?
Wanna show you what it feels like
Let me hold you on a cold night
"All Night" is in many way, quintessential Bleach Lab at their best: A moody slow-burner that steadily rises to a charged and churning climax heavy on emotion and thick in sound. It's the kind of song that hangs heavy in the air, lingering 'til the very last instrument has faded away.
"'All Night' is about obsession and desire," frontperson Jenna Kyle tells Atwood Magazine. "It tells the story of someone deeply in love with someone who doesn't share the same feelings in response. It's a bit of a dark story that can be interpreted in a few different ways… for me it's the story of someone who loses their mind over love."
"I was (and still am) really into true crime at the time I wrote these lyrics," she adds. "I am attracted to mystery and suspense. I really wanted to write lyrics that at first few listens could be seen simply as romantic, someone deeply in love… but on the second or third listen the listener picks up on the darker themes."
Eerie and exhilarating, "All Night" aches in the best way possible. It's a strong return from one of my personal favorite bands, and another reason to pay especially close attention to Bleach Lab in the lead up to Lost in a Rush of Emptiness!
You're in the deepest part of mind
Inside a box they'll never find
Bury you deep beneath the ground
You'll never be found
You could tell all your friends
That I broke you apart, I could do it again
And that's wherе it ends
You call me crazy
Why'd you wanna do that, baby?
I'vе been waiting all night for you
Unapologetic and unrelenting, Pacifica's second single of the year promises to make 'Latin Indie Sleeze' my new favorite genre. Released May 18 via TAG Music, "Anita" is a raw and heated fever dream that packs a heavy punch. Sweltering emotions and searing sounds coalesce in a sonically and emotionally charged anthem full of passion, energy, and attitude.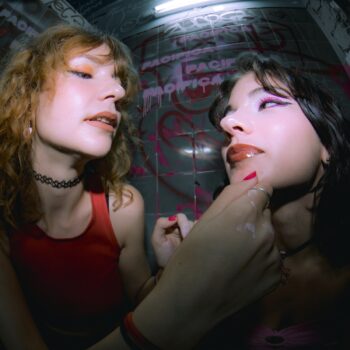 Hey what's your name she said
You're just my type she said
Hey how you doin, it's really nice to meet you
You should take my number a-a-a i go by anita
She said I live nearby
Wouldn't u know
Gimme a ride
I got something on my mind
You play keytar for an indie band
The show is tonite
You're wasting all ur time
Hailing from Buenos Aires, Argentina, Pacifica are a breathtaking force to be reckoned with. The band of Ines Adam and Martina Nintzel channel the sleekness of The Strokes and the fervor of Yeah Yeah Yeahs, Pacifica's songs balance raw grit with cool finesse – and the result is as irresistible as it is exhilarating.
The band come to a fever pitch in a rabid, rapturous chorus:
Doncha understand
I don't wanna hold ur hand,
Or listen to ur band
I just wanna hear u say it:
I need anita ah
i need I need anita
I need anita ah
i need I need anita
"Anita represents every woman that has ever had to sit through a random dude trying to pick her up with his mediocre guitar skills," Pacifica tell Atwood Magazine. "In life you're either Anita or Alan, the simpee or the simper. The cycle is unbreakable and at some point, whether you want it or not, you will need Anita."
They put it in even simpler terms here: "'Anita' is the type of girl you just can't get over. You will love her, you will hate her, but most of all: you will need her."
Part punk, part indie, part slacker, and all sleaze, Pacifica are an intoxicating new favorite band full of power, passion, and most of all, potential. With just one listen to "Anita," you get the sense that this could be the group to push rock back to the top of the charts.
I her'chu been
Knockin on my door
Weeping alone
To some Weezer on your phone
(so lame)
I let you in
You're trying way too hard
Don't fuck around
Stop playing my guitaaaar
Doncha understand
I don't wanna hold ur hand,
Or listen to ur band
I just wanna hear u say it:
I need anita ah, i need I need anita
I need anita ah, i need I need anita
"Escape From the Killer 1994"
by Eyedress
Sporting lyrics like, "Driving so fast, hope I don't crash, I was so sad, take it all back," and "I would rather die by your side, wearing all white," "Escape From the Killer" was always destined to be a great song. Achingly vulnerable poetry paired with an intimate performance all but promises to stir the soul – and yet, singer/songwriter and producer Eyedress took his music to a new level by doing something I've genuinely never seen any other artist do: He released two entirely different versions of the same song. The "1994" version is heavy, with a strong shoegaze influence coming to life in the production's churning percussion, radiant electric guitar riffs, and distorted synth work. Conversely, the "2008" version feels like an MGMT demo track, with acoustic guitars and 808s working in tandem to craft a more soothing alt-pop texture.
driving so fast, hope i don't crash
i was so sad, take it all back
i would rather die by your side
wearing all white
you stay on my mind
every night 'til the afterlife
you met me when i was a sinner
my past life felt like a thriller
almost drowned, i'm not a good swimmer
you helped me escape from the killer
Both songs are great in their own right – and exceptional at what they do best – but naturally, I gravitated toward "1994" for its weight, its depth, and its grit. Eyedress' voice is a haunting beacon of fragile human emotion, and a spark of warmth against the cool thick wall of overdriven guitars that swell around him.
One can't help feel shivers as the artist sings of being saved from himself ("the killer") thanks to his subject. Sometimes you meet someone, and in an instant, they make life worth living: They make you actively want to be alive each day.
i was crazy
when i met you
then you changed me
on a full moon
you've been in my head
ever since we had a twin bed
forget what i said
you know that i love you to death
left the door open
but no, you never left
you never left
"'Escape From The Killer' is about saving myself and getting out of my hometown and saving myself from all the things that killed my spirit," Eyedress tells Atwood Magazine. "It's about slowing down when you're going too fast and trying to find a clear perspective in order for me to be at peace with myself."
"Escape From The Killer 1994" hits hard and leaves a lasting, powerful mark. All I can hope for now is an entire album made in the "1994" style. Here's to those who save us from ourselves, and here's to escaping our hometowns.
you met me when i was a sinner
my past life felt like a thriller
almost drowned, i'm not a good swimmer
you helped me escape from the killer
— — — —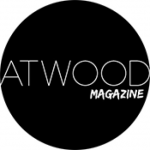 Editor's Picks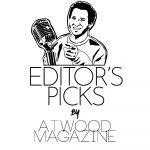 ---