With all of the trials and tribulations life throws our way, we could all use a "Sweet Release" – and Washington, DC native Kevin Ross provides that decadent liberation.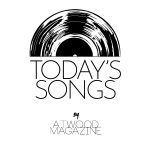 Stream: "Sweet Release" – Kevin Ross
---
Just sit back and let it play…
Luminous and sensual, Kevin Ross' buttery offering "Sweet Release" is the perfect platform to allow your worries to melt away.
The R&B single shines with a brilliance that is unparalleled. The piece welcomes listeners to reflect on all the ways they can let go. Ross' syrupy, soulful tone is sure to be your new addiction. The smooth vocals soar over vibrant synths and laid-back guitar riffs concocting an infectious, carnal energy. Ross reminds us we deserve to treat ourselves once in a while. This track is for those of us that are tired of always putting others first. We can make ourselves a priority and that notion is powerful. There is a quote from the movie The Perks of Being a Wallflower that goes, "We accept the love we think we deserve." "Sweet Release" lets us know we are worthy of immense love and affection.
Curbside fine, yeah
Read between the lines
Got pennies for your thoughts
Pay millions for your mind, yeah
That's what you like
Baby, pass and recline
Girl, you got the light
Diamonds dance in the night
And it's feeling like we on a vibe
Tryna turn the day into a lucky night
You know I love it when we kiss and ride
It's automatic like a '45
"Sweet Release" is the second song off Kevin Ross' 2021 album, Drive 2 – the titular sequel to 2017's Drive. A singer, songwriter, producer and performer, Ross is a jack of all trades: He's accomplished in all facets making his music intelligent and intricate. The suave Washington, DC born artist builds opulent R&B soaked in serene sonics. That skillful sound has garnered him a large fan base. That following led to sold-out shows and collaborations with greats like Nicki Minaj and Toni Braxton. This single shows just how much he's grown musically.
Put the dash on coast
You know anything goes
Stress won't hold, no
Once we hit the road
Don't you worry about a hair
On your pretty little head
Let it go, go
Just come and get you a little
Sweet release
Give me a shot (shoot)
Whipping the pot, never miss
Girl, I got (you)
Give me the time put you in
For a sweet release
Soon as you come through
I'll change the way that you feel
Make it sweet, sweet, sweet, ayy
Ross' recently-released visuals make that message of growth clear from the start. The "Sweet Release" music video begins with a couple engaged in erotic behavior surrounded by beautiful orchids. That imagery creates a lush essence of ultimate luxury. The white piano adds to that rich feel. Throughout the video, there are intimate moments such as the girl bathing in a bubble bath, which is the ideal form of self-care. In one instance her eyes are covered; the blindfold reveals positive affirmations prompting the viewer to discover a fierce sense of self-love. Ending again with a bed and flowers, we are reminded once more how we deserve that intense kind of fiery love. Get lost and found in Kevin Ross' "Sweet Release."
— —
Stream: "Sweet Release" – Kevin Ross
---
— — — —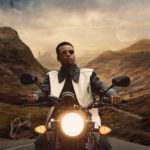 ? © courtesy of the artist
:: Today's Song(s) ::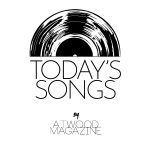 ---
:: Stream Kevin Ross ::