On Far Caspian's latest EP, The Heights, the band sees more than just a melodic shift into dazzling synths and electronic implementations, but new outlooks on what it means to grow up.
— —
With Far Caspian's first EP release, Between Days, the band explored and dived into the vastness of life as a whole. With so many branching options and narratives to build, it's often easy to find one's self stuck, lost, or unable to process issues that are occurring. A year later, though, this narrative has changed. With new synth-laced textures to their sound, along with additional electronic implementations, Far Caspian unleashes an outpour of glee and maturity on their newest EP, The Heights.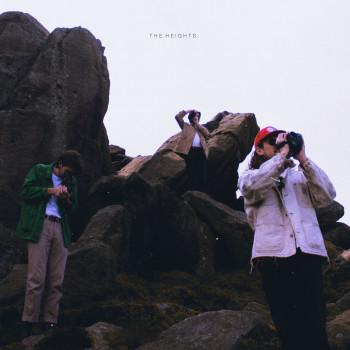 Releasing tomorrow, June 18th via Dance to The Radio, The Heights sees Far Caspian combine their signature bedroom-pop rhythms with dreamy and engaging electronic synths to create an experience that is wholly new. Whereas Between Days explored dark themes and insecurities, The Heights has an air of joy around it, and each track encapsulates that feeling of mirth gorgeously. With their opening track, "Conversations," listeners are treated to a groove inducing guitar riff that shimmers with an unfettered grace.
It's a jaunty tune that one can easily lose themselves to, dancing away any worries, even if for only three minutes. "Astoria" continues to the trend of whimsy with its hazy vocals and alluring synths. There is a delicacy surrounding this track of feeling alive once more, and each second of it is more and more captivating. That same captivation is shared with "A Dream of You." The track is infectious with its sweltering guitar melodies that create this emotive experience for the listener, allowing for a track that is perfect for late-night adventures and smile-filled summer evenings.
"These Times" takes a slower approach at first, building up to a crescendo of instrumentation that dances around listeners with its euphoric soundscape. With the closer, "The Heights," acoustic guitar joins the mix for the first time. It's a sonic departure from the other tracks on the EP at first glance, but as the track progresses and those familiar melodies return, it's clear it's the perfect closer to a warm and charming EP.
Atwood Magazine was fortunate enough to talk to Far Caspian about their release. Gain further insight into their EP with our exclusive interview below!
:: A CONVERSATION WITH FAR CASPIAN ::
Atwood Magazine: Hey, everybody. It's great connecting with you all and thank you for taking the time to talk to me about your latest EP. To start off, congrats! How does it feel to have it out?
Far Caspian: Hey! It feels really good. It feels like we've been working on these songs for a long time now so it's a great feeling being able to release them and put a full stop beside them!
Compared to Between Days, there is a melodic shift in the sound. The Heights explores new soundscapes that involve some shimmering synths and varied instrumentation. How did this evolution occur?
Far Caspian: We hope to progress with each release so with this EP we wanted to add a bit more of the electronic side into the mix. Our live guitarist, Harry, lent me his drum machine and that kind of inspired a lot of the style shift. The style of music is massively influenced by what we're listening to at the time so around the period where we wrote these songs we were listening to a lot of 80's new wave and synth pop.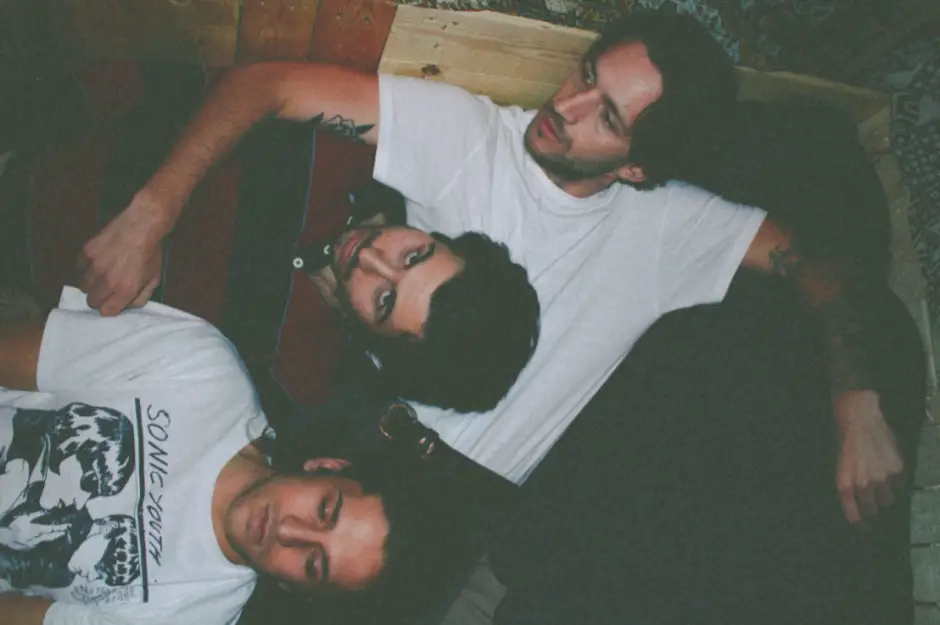 What musical acts did you see as an inspiration for these new sounds?
Far Caspian: I discovered "Orchestral Manoeuvres In The Dark" and really fell in love with that sound with the synths and how the vocals are just hanging out in the back. On the first EP, I was just starting to take guitar seriously and wasn't (still aren't) that good but I wanted to challenge myself and play some more interesting parts on The Heights so I would say Johnny Marr and The Smiths had a big influence on the guitar sound and style. Also Andy Summers and The Police!
What inspired the EP's name, "The Heights?" What does it mean to you?
Far Caspian: I decided that the EP would be called The Heights way before we had written anything for it. Between Days was about feeling stuck and not knowing how to deal with your issues as you move into adulthood whereas The Heights is about embracing your twenties and enjoying the times that you do have fun even if you have harder times (the highs and the lows)
Many records often tell a story or present some sort of theme. With that in mind, what story or theme are you looking to share with "The Heights?"
Far Caspian: It's definitely just about embracing your situation. The tracks still touch on issues like depression and feeling low but if you listen to the lyrics further the main premise is about self-reflection and understanding. I still want to write songs about mental health and what struggles we go through on a daily basis but I also want to pick people up and not be a reason to dwell on the bad times.
The first track on a record is a special one, providing a window to the record as a whole. So what made "Conversations" the one to open the record to?
Far Caspian: "Conversations" was the last song that was written for the EP. It was done in a state of mind when the deadline for submitting the tracks was getting super close but we really wanted to get one more song on it. I think it's all of our favorite song and that probably comes from the fact it was done really quickly and feels the most organic. We spent a lot of time on the other songs trying to get them right so it was quite refreshing to have a track that when we listened to it it didn't remind us of frustration.
"A Dream of You" has this charmingly bittersweet melody to it that I absolutely adore, and it all surrounds this story of an apparent former love. What inspired the lyrics to this track?
Far Caspian: I like how you said a former love – It's actually about my family but for other people it can be about whoever!
I'm the youngest of five boys so throughout my childhood I had my brothers leaving to go to college or move away from home and as a kid that was difficult because I looked up to them almost like my idols and really yearned for their validation. The song pretty much just touches on that feeling in a metaphorical way.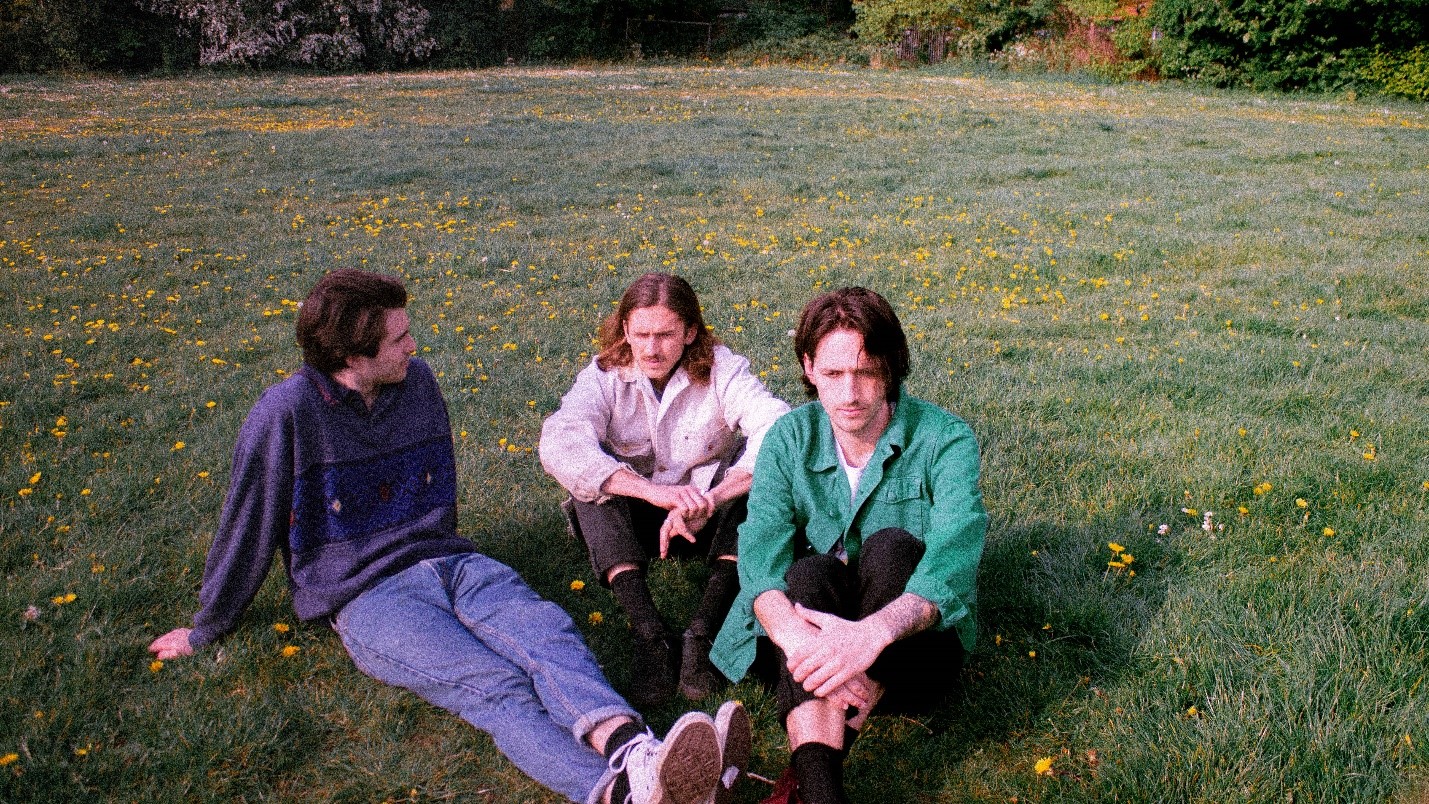 With "Astoria," there is a whimsical tone attached to the song that explores a first love. Is this a true story that happened? Or was it all just some sort of "California dream?"
Far Caspian: Originally the song was going to be about a new love but then it turned into more of a metaphor for feeling alive again. Throughout last year when writing the first EP we were all feeling pretty depressed and going through a load of different things in our lives and then there seemed to be a shift near the end of the year and we wanted to put that into a song. It could be about finding a new love or it could be about getting out of a dark place for the first time in a while.
A lot can happen in a single year, so from "Between Days" to "The Heights," how do you think you all have grown as a band and as people? How did that impact the record-making process?
Far Caspian: I'd say the main thing for us is our live set. We're very proud of how far we've taken the sound. We always hated how we sounded at shows because we struggled to carry the sound from the recording over to a gig set up. But we worked really hard at it for the last 6 months and it seems to have paid off. That, in turn, has made us even closer as friends as we've struggled through those things together and came out the other end seeing results. We just did our first headline tour and being able to meet people who have been affected by the music has been massively inspiring. It's made us even more passionate to get better at writing and recording.
Thank you again for taking the time to talk to me! Last question for you all: what are you hoping listeners will get out of their first listen to the new EP?
Far Caspian: I hope this EP will facilitate the opportunity to help you unwind for 20 minutes, to get you out of bed in the morning, to keep you company when you're cooking dinner, to soundtrack your summer pre-drinks or for whatever reason you feel necessary.
— —
— — — —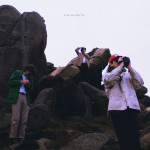 ? © Harry Robinson

:: Stream Far Caspian ::
---
---
:: Far Caspian Tour Dates ::
20 June – Sebright Arms, London (Good Karma Club)
07 Oct – The Latest Music Bar, Brighton
09 Oct – Moth Club, London
10 Oct – Hyde Park Book Club, Leeds
12 Oct – Twisterella Festival
12 Oct – Neighbourhood Festival, Manchester
16 Oct – The Hug & Pint, Glasgow
17 Oct – Think Tank? Underground, Newcastle
18 Oct – Sunflower Lounge, Birmingham