I am waiting, I have prayed, but all I've heard are the silent sounds of the still parade
A humble, human orchestra of one rings out into the darkness on Timid, the Brave's Firesale. Music doesn't get much more intimate than the lone songwriter with a trusted guitar, and while Tim Selles enjoys some sort of accompaniment through much of his latest work, his songs always and inevitably come back to him, alone within the silence that is our individual human experience. It is often these moments of solitude that shed the most light on a person, and Firesale is no exception: Timid, the Brave's album is a brilliantly introspective exploration of the self, showcasing the best that modern folk music has to offer.
I am faced with a forked path and a crippling choice
One treads through the woods with the mighty oak
The other flows through the folds of the flat lands and seas of grain
I could stay my course, or stand alone
On the plains, I will be seen
The birds will flock to me
But I have always known
The woods are where the tallest trees are grown
– "The Tallest Trees"
Listen: Firesale [LP] – Timid, the Brave
---
Atwood Magazine is proud to be premiering Firesale, the sophomore full-length album from Hamilton, Ontario-based singer/songwriter Timid, the Brave (out February 24, 2017 via Other Songs Music). The solo moniker for Tim Selles correctly reveals – or perhaps, predicts – much about his artistry: The mortal wanderer, just trying to make sense of it all with whatever time he has on this planet; the seeker, turning to song to express those deeper questions for which there are no answers. Within all of us is a timid, incomplete puzzle looking out into the unknown. We wear a brave face every day, as we will to the end of our days – learning and doing, traveling and being, taking each passing minute in stride. In a sense, Timid, the Brave is as much an observation of humanity as it is one man's name.
I am waiting, I have prayed
But all I've heard are the silent sounds of the still parade
The sun is fading on my youth
I need more than borrowed praise and hollow truth
I don't need a pillar of fire
I don't need water from a stone
I drink when I'm thirsty
Like I question what I know
So won't you throw this waiting dog a bone?
– "Waiting"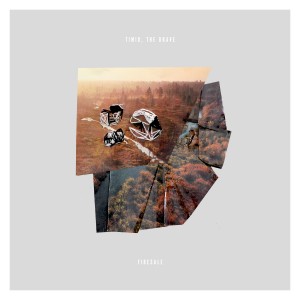 An extensive calm emanates throughout Firesale, which (per the artist) "begins in the aftermath, taking stock of what has been lost and sifting through what remains." Pessimism and optimism meet like darkness and light, and out of that twilight comes Timid, the Brave's lilting, passionate voice. "In my mind, the sound of a song and the theme of a song are inseparable. If I'm writing a song about Seasonal Depression (fun!) like "November Fear," it has to sound like the dead of winter," explains Selles. "There has to be a sense of weight to it, or the words don't connect for me. In 'Waiting,' you have to hear the tension between belief and unbelief in the grit of the guitar and hard-hitting drums and the way it leaves you hanging. I've always found that the feeling and meaning of a song have to blend together for it to have an impact on me."
This marriage of music and meaning is by no means unique to Timid, the Brave, but his music is so raw that even the smallest of steps feels like a significant jump. It also speaks to the artist's topical choices: Selles is not after anyone's heart, and if he is, he's masked it well. "The need to connect the sound of a song to its meaning is a barrier that's potentially kept me away from pop music or from writing more up-beat songs, because writing has always been a cathartic process for me. It helps me navigate through the different trials and tensions in my life. If it's a beautiful sunny day and all's well in the world, I don't feel the need to write a song about it. I'll get outside and go for a bike ride or throw a Frisbee around. It's when things go downhill or questions go unanswered that I feel compelled to pick up my guitar and explore how I got to that place, why I feel the way I do. That self-reflection is an enlightening process for me. By the time I'm done writing a song I'll have a much better grasp on whatever I'm wrestling with than when I started, and it helps me move forward from there. I hope that anyone that comes along for the ride can experience a bit of that catharsis as well."
It's when things go downhill or questions go unanswered that I feel compelled to pick up my guitar and explore how I got to that place.
For Timid, the Brave, music is about unearthing the layers that lie beneath the surface. His songs reach poetic depths that are wide open to interpretation, demanding prolonged exposure and thought to be unmasked or understood. "I've always wanted to write music that rewards repeated listening because that's the way that I listen to music, just living with a single record for months at a time, everywhere I go. I want people to hear things on the fourth or fifth or tenth listen that they didn't hear the first time, to have those "light bulb" moments when the meaning of the song clicks and everything comes together. I hope this is a record that does that for people, that the more they listen to it the more they can glean from it."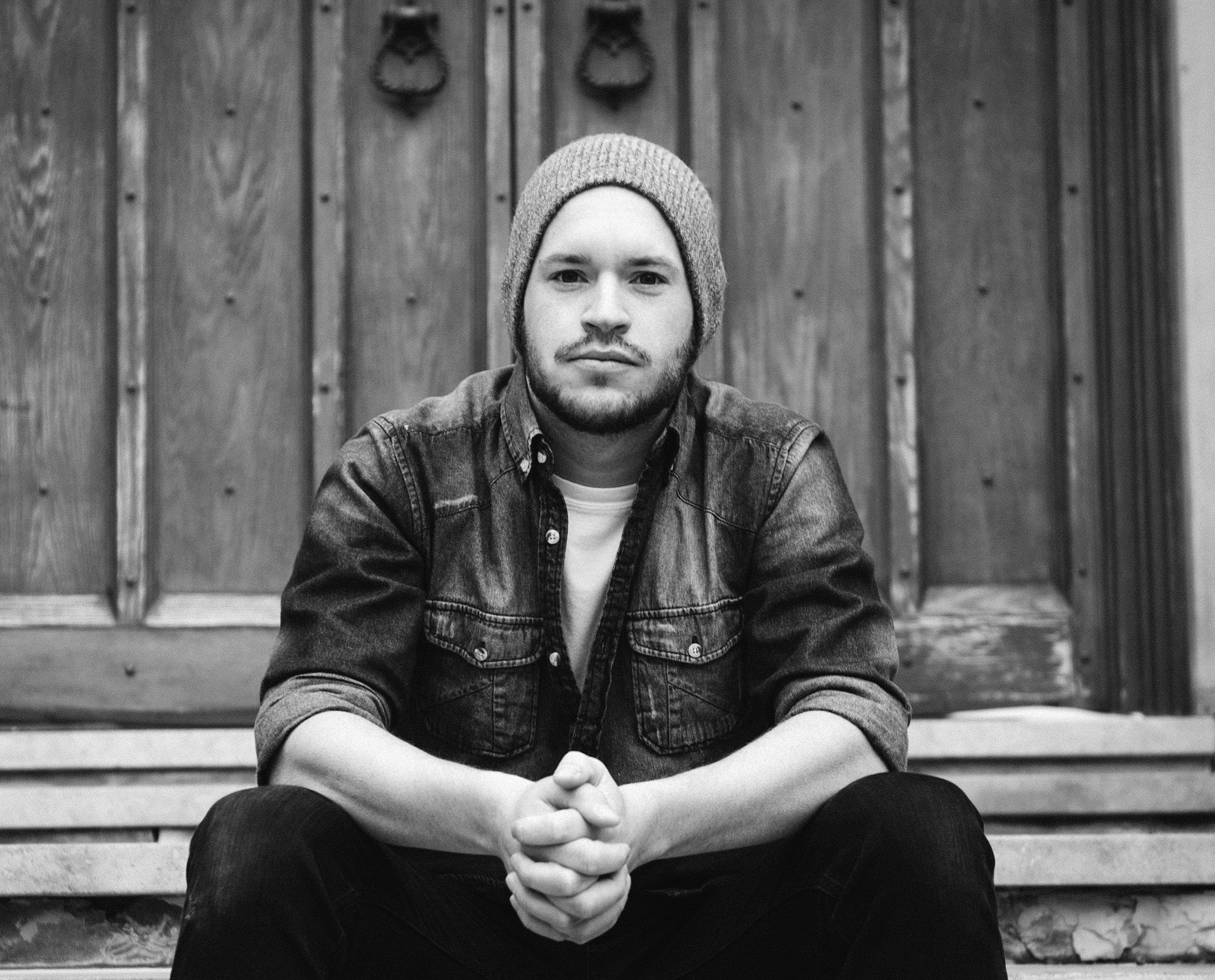 What truly sets Firesale apart is its unapologetic authenticity. Selles is vulnerable, and he does not shy away from it. He exposes himself, probing into depression, solitude, death, and more in an unending quest for balance. His songs are not dark, though; rather, they are human. Firesale is Timid, the Brave's tale, from the other side, of his journey through the storm. "The record is a bit of a mix of old songs and new songs, but that struggle to navigate a difficult place or time in your life seems to connect all of them. In some ways they all deal with questions of belonging, with the people and places and beliefs that make you feel at home (or not at home). And I mean "at home" in both a literal ('Tallest Trees,' 'Time to Go,' 'Watch for the Water,' 'Home') and figurative ('The Best,' 'Alice,' 'Waiting,' 'I Am') sense."
iTunes named Timid, the Brave's self-titled debut album one of the best releases of 2012. Firesale lives up to such high expectations, a triumphant, stunning return that finds Tim Selles diving deeper into himself and the world around him than ever before. "When I awoke I was alone, I was scared – but I was ready to go," sings Timid, the Brave on lead single "Alice." Life is going to throw a lot at you: Month after month, year after year, you will face new challenges, some of which you will overcome with ease, and others which will kick you, breathless, to the ground. Such is the unknowable way of the world – predictable in its unpredictability.
Timid, the Brave's Firesale can be your anchor – a reminder that no matter the circumstance, we are all in this together. Enjoy Atwood Magazine's exclusive stream of this magnificent album, and support Tim Selles by getting the full record for yourself this Friday, 2/24/2017!
purchase or stream 'Firesale' now
— — — —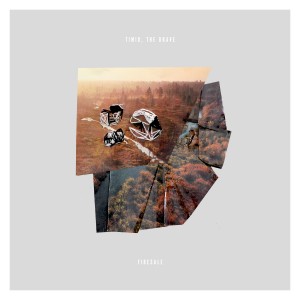 cover photo © Kevin Miller
Firesale – Timid, the Brave