Atwood Magazine proudly presents our own 2018 Grammy Awards nominations, an alternative list recognizing the artists and music we feel made an impact over the past year.
– – – –
Like many music fans and lovers alike, we here at Atwood Magazine believe the Grammy Awards are in need of a significant re-work. Too often, a select few big-name artists are recognized and lauded, while so many more talented artists are left in the dark. The mere fact that a single artist can win nine, let alone two or three awards across different categories reflects the Grammy Awards' absurdly flawed system; we deify the 1% of the 1%, focusing on a diminutive percentage of the hundreds of thousands of musical works released each year.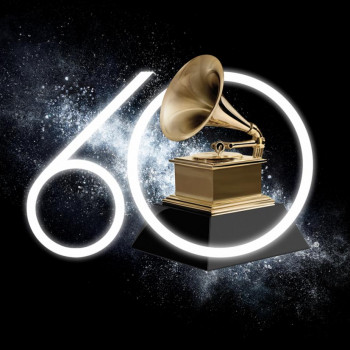 To judge "artistic achievements" on such a grandiose scale feels inherently antithetical to the creative process. Nevertheless, the Gramophone Award continues to be a symbol of honor and respect that the American and global music community, not to mention the Recording Academy, just won't shake.
There are, of course, some great and deserving names in the nomination line-up as we head into the 60th Annual Grammy Awards, which will be held January 28, 2018 and broadcast live via CBS. Still, if we were in charge, things might look a little different.
Atwood Magazine is proud to present our own 2018 Grammy Awards: Here's what the 2018 Grammy Award nominations might look like if our staff had a say.
– Mariel Fechik & Mitch Mosk
Album of the Year
DAMN. – Kendrick Lamar
"He's earned it. He's worked like hell and put out more classic material than any other rapper in the past decade. His first Album of the Year award – moreover, the first Album of the Year award for any purely hip-hop record — is long overdue." – Josh Weiner
When I think of the most thoughtful, impactful, powerful album of the year, there's no doubt that it's this – especially after the snub of To Pimp a Butterfly in 2015. – Mariel Fechik
Process – Sampha
"Aside from the masterful production on display, Sampha's Process is an emotionally resonant ten tracks dealing with and reflecting on losing his mother to cancer. The incredibly visual lyrics, coupled with captivating production and Sampha's plaintive vocal delivery, are what make Process a standout album of 2017." – Carmen Chan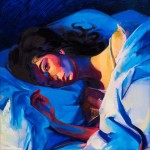 Melodrama – Lorde
 "Lorde's sophomore record, Melodrama, completely deceives the famous notion that an artist's second record is difficult to get right. 3 years after we were first introduced to the moody and mysterious teenager from New Zealand, whose songs inhabited a minimalistic, atmospheric, and black and white world, we meet the woman and the force she's become, with an album that's as colourful, expansive, and bold as it is profound. Written and produced exclusively by Lorde and Jack Antonoff, Melodrama is a forced to be reckoned with, a journey which takes us from her heartbreak to her maturity and is testament to the genius artistry of Ella Yellich O'Connor. Though the album received extensive critical acclaim and commercial success, it isn't the typical pop album. The songs in Melodrama weren't made to be chart-toppers or radio hits, Lorde wants to tell her story to those who are willing to listen to it on her own terms, and it turns out her terms are the best ones." – Nicole Almeida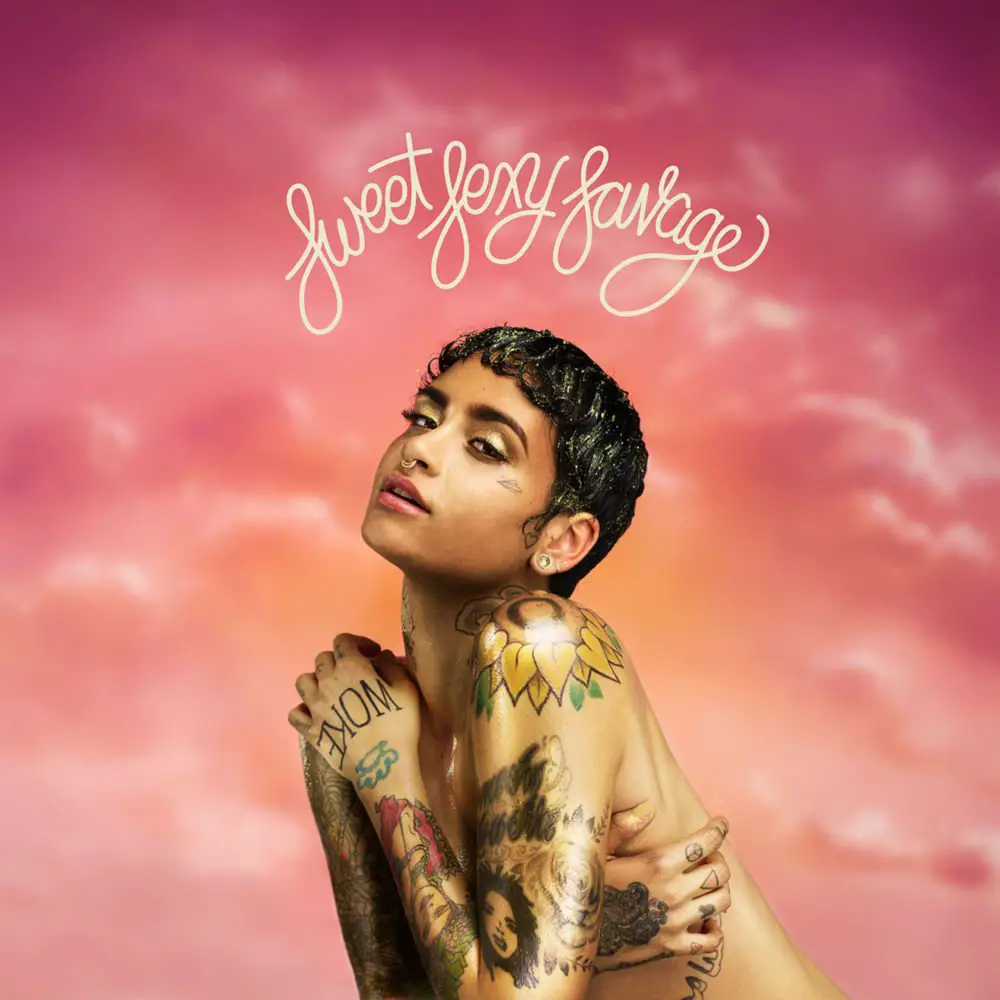 SweetSexySavage – Kehlani
"Setting aside the obvious barriers that an LQBTQ woman-of-color must face in the music industry to put out such an impactful collection of work, SweetSexySavage is the next step in Kehlani's natural progression to deserved stardom. It reflects the kind of sensitive swagger she possesses that cements her in the R&B and pop realms as a force to be reckoned with, while the production and songwriting fall nothing short of perfection." – Ethan Germann
A Crow Looked At Me – Mount Eerie
"My father died when I was three months-old to a sudden pancreatic cancer that ended his life within less than a month of diagnosis. Of course, being an infant, I have no recollection of my father, nor the deep distraught my mother went through every time she saw his face in mine as I was growing. I didn't realize at age seven that she was still grieving over my dad's death, which happened less than a decade prior, with every recurrent gaze at my cockeyed, carefree smile. Phil Elverum gave me an explanation of that pain of which my mother could have never achieved. Elverum, under the pseudonym Mount Eerie, wrote an album about his wife, who died in 2016 to a surprise bout with pancreatic cancer, and left him alone in the world with their less-than-a-year-old daughter. He wrote and perfected this album in the room where she died only a month prior to the beginning of its creation. The 45-minute journey left me in despair, agony and most likely feeling only a fraction of everything both Elverum and my own mother experienced. Listening to this album has become one of the most painful experiences of my life. It brings me closer to my mother, with her still-beating heart, and to my father, of whom I have no memory. For this, A Crow Looked At Me is a priceless gift I will never be able to reciprocate. – Lucas Koprowski
Best New Artist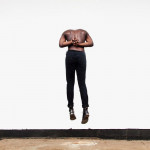 Moses Sumney
Moses Sumney's debut album feels like being lost and found ten times over. His musicality and subtlety makes him a rare artist whose ability to draw the listener in is magnified by his irresistible voice. More brilliance is certain to come from the 27-year-old multi-instrumentalist, who already displays mastery. – Mariel
Julia Michaels
"Julia Michaels broke into the scene this year with her real name, but she's been gracing the radio with her presence for years. Writing hits for stars like Bieber and Selena Gomez, it was about time she came out to speak her truth. Her debut album was as raw and unique as they come, qualifying her far and beyond for best new artist." – Kelly McCafferty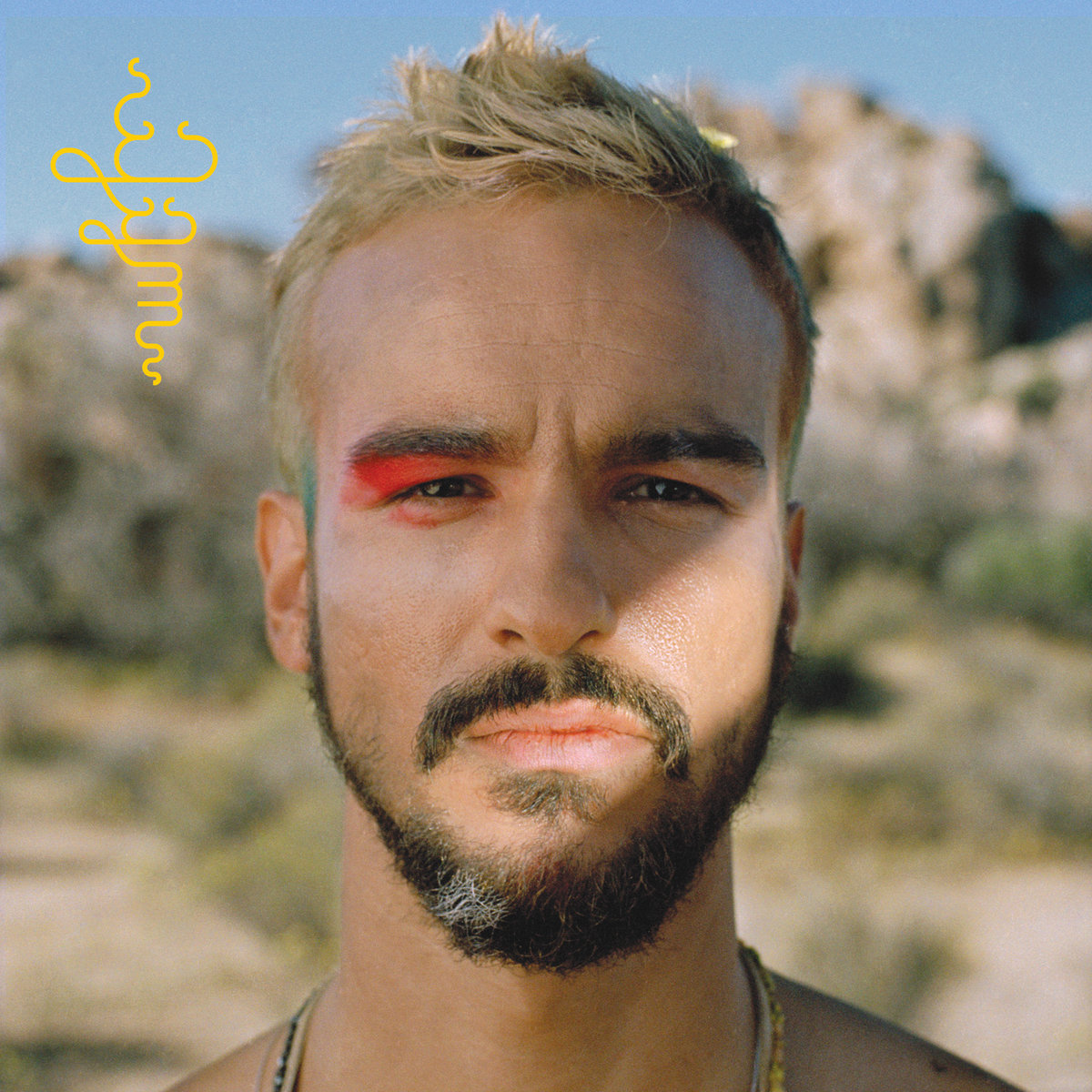 Gabriel Garzón-Montano
"Gabriel Garzón-Montano's sound evades easy comparisons, reflecting his long list of varied influences such as funk, classical avant-garde, cumbia, and his French-Colombian heritage. Having initially shot to fame after Drake sampled his track "Six Eight," the release of Garzón-Montano's debut album Jardín is proof that his success is far from a flash in the pan." – Carmen Chan
Billie Eilish
"It's difficult to not give the title of "Best New Artist" to a 16-year-old who has been labeled a "prodigy" and "pop music's best new hope." Nevertheless, the labels speak for themselves. Though she possesses such an adept lyrical maturity (backed by the songwriting efforts of her older brother and producer, Finneas O'Connell), she still maintains a too-cool-for-you youthfulness about her, no matter how dark, tortured, and intimidating she comes across in her music." – Ethan
Phoebe Bridgers
"The past year has been an excellent one for folk, and Phoebe Bridgers' debut record was one of the best albums to come out. She pays tribute to the artists that have influenced her while being emotionally bare. She cares a ton about sound, and it's obvious that she's taken in influences not only from folky contemporaries but black metal acts.." – Jimmy Crowley
SAKIMA
"While he has surely drawn attention from the music industry with his unapologetically queer content, SAKIMA also happens to be an incredibly fresh and talented vocalist and producer. Drawing inspiration from mainstream hits as well as underground electronic, R&B and pop artists, his work comes together to create something beautifully sexy and undeniably innovative. SAKIMA's Ricky EP is a testament to his vision and the LGBTQ community as a whole, and it's clear he has the range and drive to do so much more." – Alex Killian
Alessia Cara
"It's rather odd that Alessia Cara has only just been nominated for Best New Artist this year, given that her debut album, Know-It-All, has been out since 2015. Nonetheless, the 21-year-old Canadian sensation has made the most of her limited time as a mainstream mainstay, scoring monster hits such as "Here," "Scars to Your Beautiful," and one of the most inescapable singles of 2017, "Stay." Even if this award may be two years late, Cara is still an artist worthy of such recognition." – Josh
Best Rap Album
DAMN. – Kendrick Lamar
"Compared to its real-world competition in the category, I don't think there could be a clearer choice. The mastery that Kendrick displays on this album (like everything he does) is unlike anything else, despite the fact that Rapsody, Tyler, the Creator, and many others put out great albums. His lyricism and attention to detail put him at the top. Kendrick deserves this one." – Mariel
"To me, this isn't even a competition. They lyricism and depth of musicality in DAMN. rises above others in the category far and beyond. Kendrick Lamar dominates this year, because simply no one has come close to producing such an honest, thought through, eloquently articulated album in the way that he has – in every sense of the word – he deserves the Grammy Award for Best Rap Album." – Kelly M
"Rap had a strong year in 2017, and all four of the other nominees– Jay-Z, Migos, Rapsody and Tyler, the Creator– rank among the most notable hip-hop artists of the moment. Nonetheless, there is no question which rapper most defined 2017, just as he has defined much of the past decade of hip-hop music." – Josh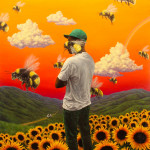 Flower Boy – Tyler, The Creator
"Tyler, the Creator released his best album to date in 2017. Flower Boy bleeds a vision of depression, self-loathing and fear behind a veil of honey-coated earworm production and impeccable rhythm. The features throughout this project couldn't have been more perfectly used. Rex Orange County's uniquely soothing voice catches the hook on a few of Tyler's most addicting tracks, namely "Foreword" and "Boredom." Jaden Smith somehow found himself on a feature that made the pompous douche sound legitimately professional on the track "Pothole." Who would've thought anyone could make Jaden sound like he belongs in music? (Nobody. Not even Jaden himself.) By-and-large, no other album on the Grammy's list overcomes this level of cohesive quality. Kendrick Lamar's DAMN. is a compilation album similar in style to Lil Pump's debut project. 4:44 must be Jay-Z's best album in a decade, but isn't as expansive as Tyler's work. It's hard for me to hate on Migos's Culture too much since it was made to be a cash crop and not a work of art. Finally, Rapsody's Laila's Wisdom blossoms with each progressive listen, throwing down catchy rhythms and a solid foundation. Even though this album contains some of Rapsody's most cohesive work, Tyler's impeccable structure and consuming atmosphere pushed Flower Boy to the top of the pile." – Lucas
Best Rock Album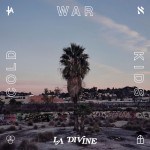 LA Divine – Cold War Kids
"Cold War Kids' sixth album is the timeless product of a special moment in time. Inspired by the longtime indie band's personal success during an otherwise incredibly tumultous time in the country, LA Divine captures the juxtaposition of celebration and protest, examining individual relationships while simultaneously speaking to the political and social issues of our day. The band's most personal record to-date finds them wrestling to maintain balance in life while contemplating and reacting to everything going on around them: Thoughts on racial injustice, politics, immigration, and privilege combine with matters of the heart, pursuing one's dreams, nurturing relationships, and more. "I think that the world can be a very unfair place, but at the same time it's full of a lot of beauty, and a lot of reason to hope," frontman Nathan Willett told us last year. That cautious optimism shines through on LA Divine as Cold War Kids tie complex themes together in a seamless, brilliantly expressive display of musical emotion. Substantive and cinematic, passionate yet humble, La Divine is among 2017's most definitive rock records." – Mitch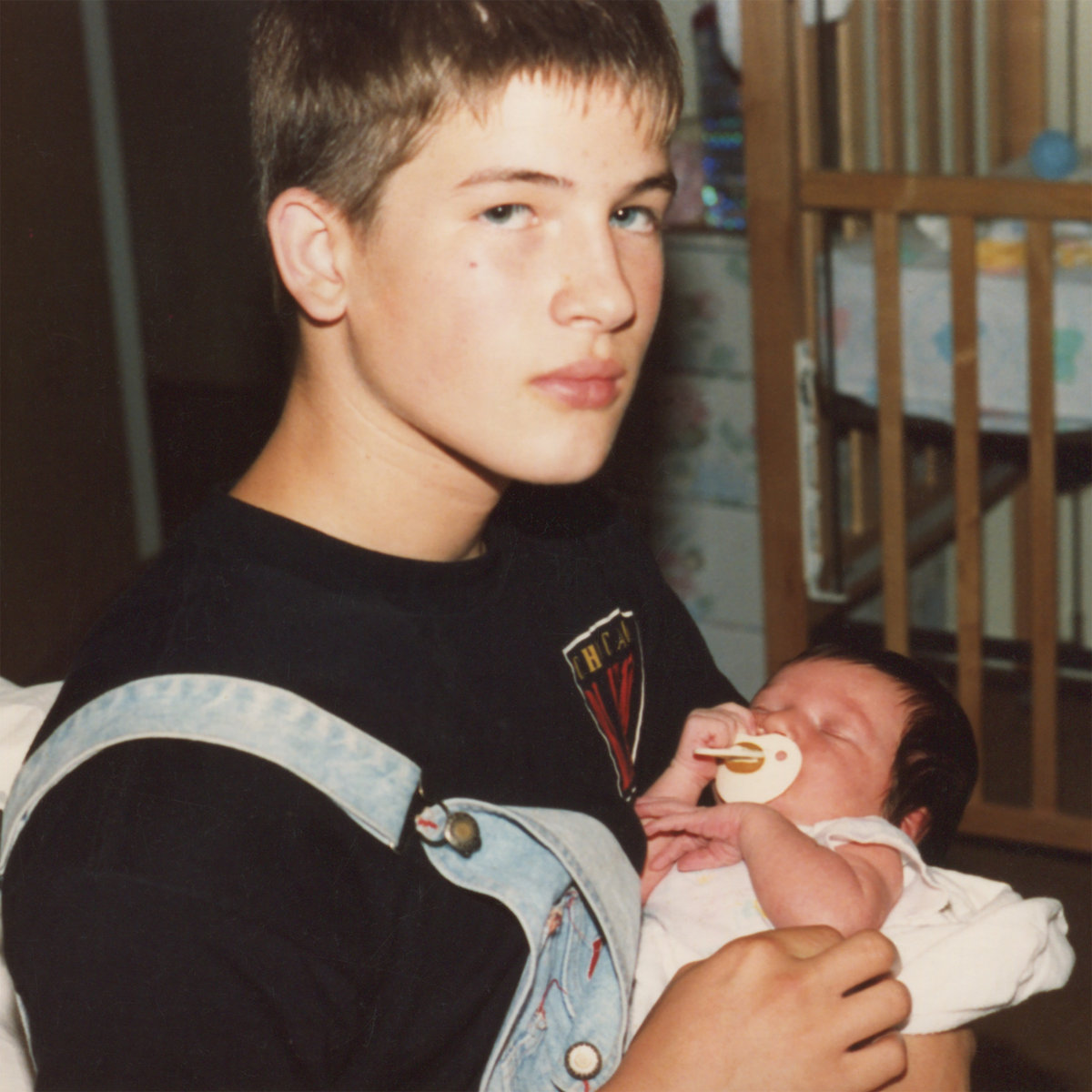 Capacity – Big Thief
"I was pulled in by the emotion that pours from this album in a way that indie rock hasn't been able to do for me in recent years. Adrianne Lenker's artistic vision is so strong that for me, it beats out any other contender. The music pushes and pulls with a colorful palette of grief, memory, and bittersweetness. Though their first album was entitled Masterpiece, Capacity might truly hold that distinction. Able to switch from a quiet swagger to gut-wrenching guitar rock, like on the title track, their place in the music landscape is truly that of a rock band." – Mariel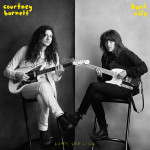 Lotta Sea Lice – Courtney Barnett and Kurt Vile
"The collaborative album between Courtney Barnett and Kurt Vile plays out like a conversation between two friends. It's the essence of a lazy summer day distilled into the form of an album." – Carmen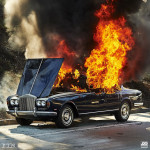 Woodstock – Portugal. The Man
"Although Portugal. The Man won over the mainstream charts this year with their dazzling, rhythmic single "Feel It Still," many more undiscovered gems lied within the fiery Woodstock. From the upbeat and lustful "Live in the Moment" to the slow and comical "Rich Friends," the now decade-old band holds close the sounds that set them apart while still composing fresh, addictive, and sometimes satirical indie rock music." – Baylee Less
INHEAVEN – INHEAVEN
"London-based INHEAVEN, co-fronted by Chloe Little and James Taylor, combines their brand of hard rock with well-placed, fuzzed-out sweetness. They're not afraid to criticize the powers that be ("World On Fire"), or to soften things up ("Drift"), which makes for a well-rounded and brilliant debut." – Lindsay Call
Try Not To Freak Out – Sløtface
"Sløtface brings good old pop-punk back, with a decidedly feminist twist. Try Not To Freak Out is at once a coming-of-age album and anything but, balancing songs about going out ("Pitted"), growing up ("Slumber"), and the power women have to stand up to body image and the sexism in the music industry ("Magazine," "Nancy Drew")." – Lindsay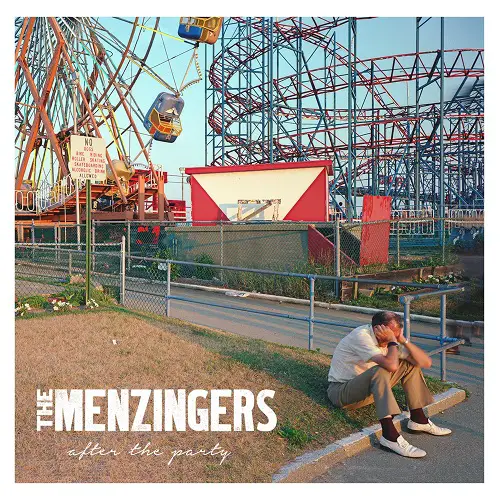 After the Party – The Menzingers
""Tellin' Lies" was the best opening song on any album last year. "Lookers" is an excellent ode to doo-wop groups through heartland punk, and "After the Party" has some of the best lyricism in modern rock. This album shreds." – Jimmy
Best Alternative Album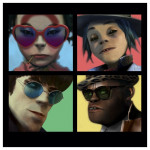 Humanz – Gorillaz
"After a seven year hiatus, Gorillaz returned from the ether to bring out Humanz, a whopping 26-track album full of all of the whacky, nuanced experimentation we have come to know and love. And just like their previous albums Plastic Beach and Demon Days, this album shows us that the Gorillaz are at the forefront of electronica, not a distant relic of the past. While only one of the album's songs, Andromeda (feat. DRAM), is being considered as the best in the Dance Record category, the album contains many more strong tracks such as Saturnz Bars (feat. Popcaan) and Ascension (feat. Vince Staples), that are equally as ambitious and deserving of praise." – James Meadows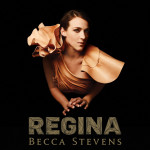 Regina – Becca Stevens
"Becca Stevens, jazz/folk songstress, finds herself as the powerful center in her recent solo venture, Regina. The album is embroiled in themes from folklore and fairytales, including the powerful song "Queen Mab," using Shakespeare's famous Romeo & Juliet monologue as lyrics. Stevens' delicate voice carries the listener through whispered birdsong, but turns forceful in the blink of an eye, with heavy synth bass and slugged drums. It's unique and it's musically astounding, ending on a beautifully tasteful arrangement of Stevie Wonder's "As" featuring Jacob Collier." – Mariel
Goths – The Mountain Goats
"This album is essentially an adult-alternative album about the goth subculture. John Darnielle has been grinding out memorable stories as the Mountain Goats for almost 30 years, and this album actually seems the most Grammy-worthy, besides maybe The Sunset Tree. The lack of guitar and focus on piano and horns marks a difficult mark to hit, but the album succeeds in creating perfect story-songs about those of us that like to wear a little too much eyeliner. It's musically diverse, but cohesive. It also appeals to anyone with a sense of humor that wants to hear a Randy Newman-esque song called "Abandoned Flesh" about Gene Loves Jezebel. Darnielle constantly requests fans buy his albums so tMG will have the number one album in the country just for kicks. Darnielle would probably also get a kick out of walking onstage for the Grammys." – Jimmy
You Are Coming to My Birthday – Psymon Spine
"Turning on Psymon Spine's debut album is like stepping into Narnia: Fascinating colors and vibrant sounds delight the senses as we enter a brave new world. Ethereal synths envelop our ears, fat basslines pulse through our bodies, dreamy guitars tingle our imaginations, and rich vocal melodies swim circles above us in perfect harmony. Psymon Spine have done what so few artists ever do, redefining the laws of recorded music in creating a stikingly different, alluringly unconventional album that establishes their artistry as truly one-of-a-kind." – Mitch
Best R&B Album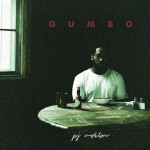 Gumbo – PJ Morton
"PJ Morton, who interestingly enough, plays keys for Maroon 5, made one of the catchiest albums of the year. Gumbo combines classic New Orleans sounds with current pop sensibilities to create a nostalgic, but far from tired sound. He channels everyone from Stevie Wonder to NOLA street bands in a celebration of originality and the joy of playing music. This one is a real Grammy nominee, and I genuinely think he deserves it." – Mariel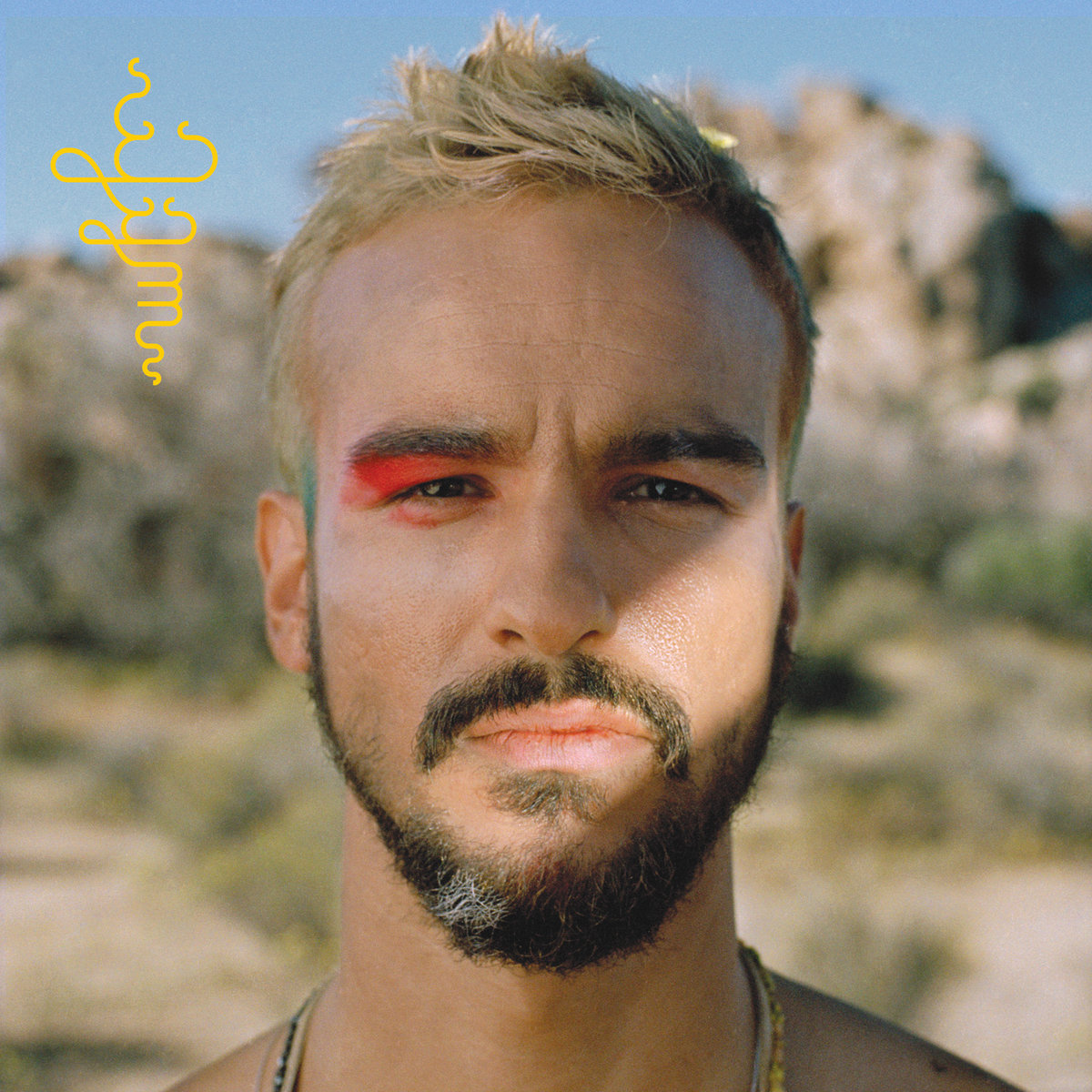 Jardín – Gabriel Garzón-Montano
"With song titles like "Sour Mango" and "Fruitflies," Gabriel Garzón-Montano's Jardín is a kaleidoscopic riot of color. It's an album three years in the making, with Garzón-Montano playing most of the instruments and painstakingly recording the tracks on two-inch tape. Overall, Jardín is a fusion of Garzón-Montano's myriad influences, and a clear evolution of the style he developed with his first EP." – Carmen
Subluxe – Healy
"With a homegrown sound, mature writing sensibility, and mellow R&B heavy beats, Healy's debut Subluxe arrives as the first stanza of his epic and poetic domination of the music industry. Every song, pause, strum, word, and moment are deliberately placed and carefully crafted to tell the personal short story of this young Memphis artist." – Baylee
TLC – TLC
"Even without the "L" in TLC– poor Left Eye, who died in a car crash in 2002– this group still managed to produce plenty of memorable material on their first album in 15 years. Highlights such as "Perfect Girls," "Haters" and "Way Back" featured the tenderness, sass and intelligent incorporation of hip-hop that defined the group's output back in its '90s heyday." – Josh
Freudian – Daniel Caesar
"Hands down the best R&B album of the year – and that not just because it came out on my birthday. Daniel Caesar's breakout song "Get You" (featuring Kali Uchis) is already nominated as the best R&B performance of the year, and practically every other song on the album is of equal caliber. From the song "Best Part" (feat. H.E.R), angelic in its pure simplicity, to "Take Me Away" (feat. Syd), defined by a haunting, futuristic darkness, the whole album is a piece of art that speaks to the sinner and saint in us all." – James Meadows
Best Pop Album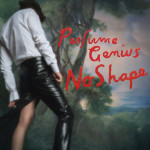 No Shape – Perfume Genius
"On this magnificent album, Mike Hadreas turns his pain from experiences as a member of the LGBTQ community into opulent beauty. It's a pop masterpiece dripping with gold and crystal, and it sounds like nothing else. With colorful melodies and lyrics shrouded in metaphor, Perfume Genius creates grandiose atmosphere – but his talent for careful restraint keeps it from going overboard." – Mariel
Yours Conditionally – Tennis
"Having achieved full independence and complete ownership over the creative process, Tennis' fourth album Yours Conditionally was a big test for the wife-husband duo of Alaina Moore and Patrick Riley – one they passed with flying colors. Its music taps deep into existing frustrations and tensions – several songs explore the individual's relationship with external forces, and the fight for control of the narrative. Meanwhile, Tennis' ability to marry melody and sound with emotion and lyrics has never felt stronger. Yours Conditionally is vibrant, progressive, and altogether brilliant: A dazzling example of musical achievement." – Mitch Mosk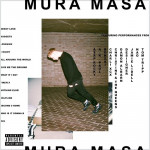 Mura Masa – Mura Masa
"Mura Masa's second full length effort saw him push his sound to electrifying new heights, including collaborations with high-profile vocalists and rappers like Charli XCX , Damon Albarn, and A$AP Rocky. On the whole, the album is further proof that the talented producer is more than capable of creating captivating, danceable tracks that go beyond formulaic Top 40 hits." – Carmen
Dua Lipa – Dua Lipa
"A masterpiece in all senses of the word, Dua Lipa's self-titled debut album launched the British model and singer into the mainstream spotlight. An album that inspires legions of empowered women, its contents range from hard-hitting pop anthems to smoky soulful ballads. Having already garnered a following across Europe before gaining attention in America, she ended 2017 as the most-streamed female artist in the UK." – Ethan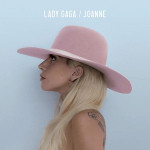 Joanne – Lady Gaga
"Lady Gaga scaled back her ambitions for this record — no need to conquer the whole world, as she'd done back in 2009, simply put out twelve strong songs at once — and the move paid off. Joanne was one of the most focused and interesting albums of her whole career, and even absent of any "puh-puh-puh-poker-face"-level hooks, "Perfect Illusion" and "Million Reasons" managed to climb their way up to respectable heights on the charts." – Josh
Best Americana/Country Album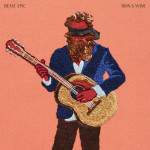 Beast Epic – Iron & Wine
"In a year full of turmoil, tension and pop politics, Iron & Wine gave us a reason to embrace the deeper elements of our humanity: Love and pain, connection and disconnect, devotion and movement – all these and more make up the artist's elegant sixth album, Beast Epic. The acoustic guitar-driven Americana/folk record feels much like a throwback to the "Naked As We Came"-era Iron & Wine of the early aughts: It's warm, raw, colorfully lyrical and (often brutally) unforgiving: "Some call it talking blues; some call it bitter truth; some call it getting even in a song," he sings in "Bitter Truth," revealing the hardships within a supposedly loving relationship. But not everything is falling to pieces: The evocative "Call It Dreaming" paints a vision of love's finest – the giving of one's full self and life for the service of another. "And we get a chance to say, before we ease away, for all the love you've left behind: You can have mine." Sam Beam – who adopted the Iron & Wine moniker over fifteen years ago – has a tendency toward large brush strokes infused with finer tendrils: His love songs will talk about death and dying. His death and dying songs will muse about the beauty of life, or some innocuous memory – or the concept of memories themselves. The man is a poet, and he brings his full bag of tricks to Beast Epic, a cohesive and dramatic, touching and laid-back storytelling adventure. Strip away the layers and at the center of it all is a man and his guitar, singing songs about life that take us out of the daily grind, if only for a little while. This timeless record could have come out at any time, but in the turbulence of 2017, it felt like a true masterpiece." – Mitch Mosk
From a Room: Vol.1 – Chris Stapleton
"Chris Stapleton embodies everything a country artist should be. Deeply rooted in the blues, his music soars, with his immense storytelling ability glowing at the center. His warm, raspy voice fills a record filled with sadness, recollection, and a little bit of whiskey." – Mariel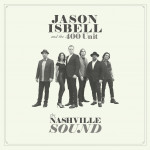 The Nashville Sound – Jason Isbell and the 400 Unit
"Isbell's been one of the most interesting voices in country since his Drive-By Truckers days. This album is just as much a transgression of the sound it's named after. "Hope the High Road" and "White Man's World" are just as critical of mainstream country's politics as it borrows the sonic qualities that have popularized country so much. Isbell still manages to paint vivid scenes of middle-America like on "Molotov" and the Guns n' Roses-paced "Cumberland Gap." Isbell gives a voice to those that crave something refreshing in country." – Jimmy
— — — —
GRAMMYs & The Grammy Awards © The Recording Academy