girlhouse's Lauren Luiz dives into the dark and dreamy depths of 'the third ep,' an unfiltered, unapologetic six-track eruption channeling aching pain into radiant beauty.
Stream: "facetime after sex" – girlhouse
---
You're not a taste maker, but I want that flavor. Raise a glass to the life I can't have…
Equal parts dynamic and delicate, girlhouse's aptly titled third EP is an unfiltered and unapologetic eruption from a tender soul. 
Following a prolific 2021 that saw the release of two exceptional, emotionally potent records, Lauren Luiz's solo project continues to prove a source of visceral passion, aching upheaval, and cathartic release. Emotionally charged and intimately vulnerable, the third ep enthralls and inspires through six therapeutic songs processing life's challenges, growing pains, upsets, and turmoil.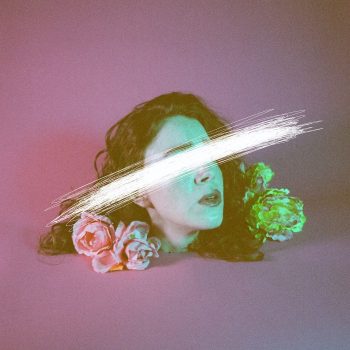 he called his friend on FaceTime
after we had sex the first time
i never talked to him again,
and i don't think I ever told him why
could this please, hurt more please?
i'm holding onto a memory,
when you hurt me, i go crazy
I'm holding on to anything
you think girls from East LA
all kinda talk the same
i didn't know how I could say
every word from your mouth
it all tears my heart out
Balancing inner volatility with cool, calm control, girlhouse has once again shown herself to be one of this decade's most exciting and promising indie rock/pop newcomers. The stage name for singer and songwriter Lauren Luiz (also known for her work in folk pop band WILD), girlhouse has already garnered considerable support, recognition, and acclaim for her early songs, including a spot on Atwood Magazine's 2022 artist to watch list.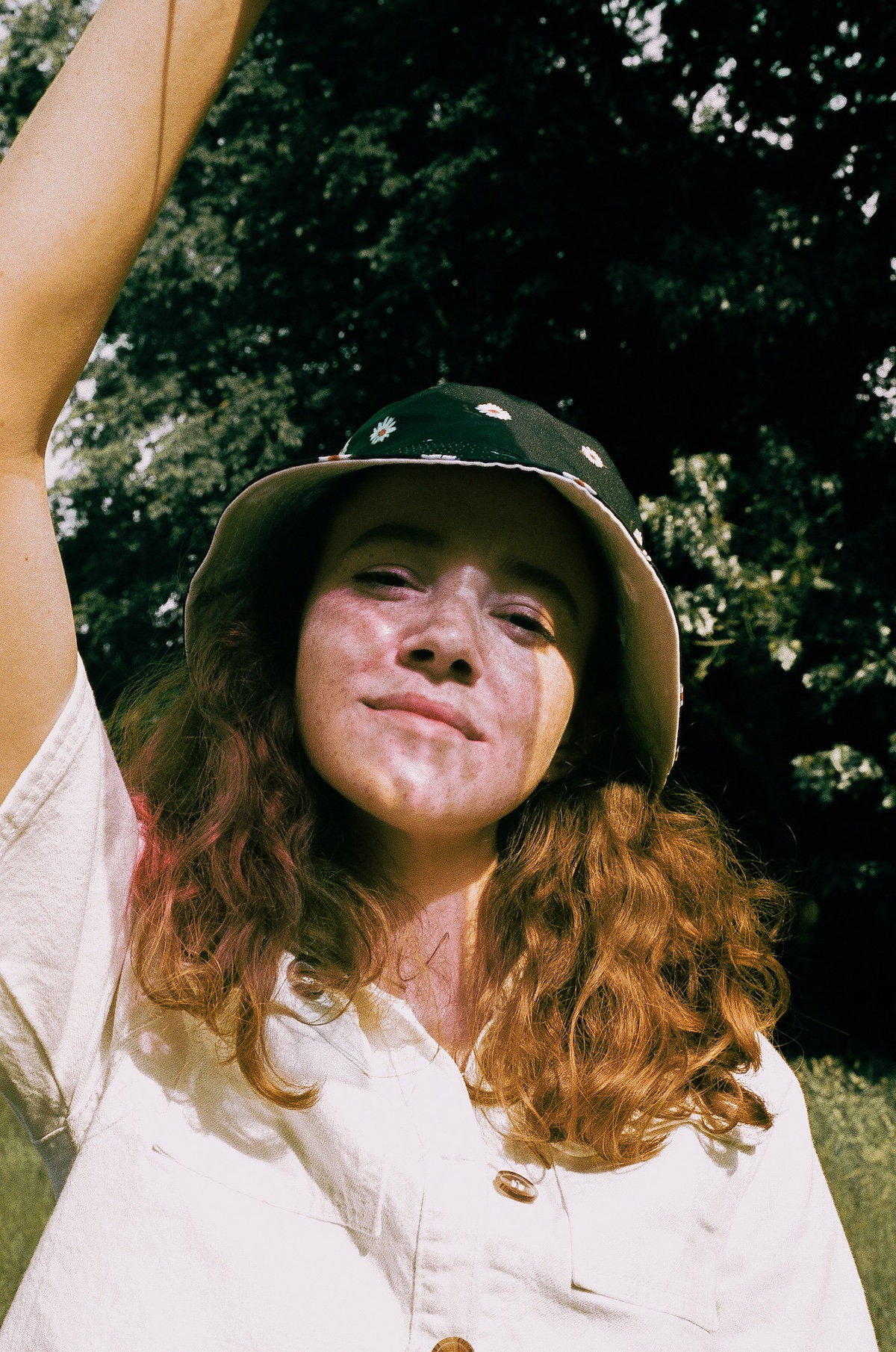 2021 spawned not one, but two EPs – The Girlhouse EP, released in May, and her aptly-titled the second EP, released in October. With twelve songs between the two of them, these records showcase Luiz' talents as a prolific writer and enchanting performer: Her poetic, soul-stirring songwriting, utterly astonishing vocals, and her tastefully churning guitar work all combine to make girlhouse's songs hit hard, hit home, and hit true.
"Fragile yet bold, effervescent yet muted, girlhouse's music swells with emotion and intimacy – but equally important to Luiz's solo artistry is a sense of unbridled, uncompromising energy," we wrote at the top of year. "From mesmerizing earworms baked in a synth and guitar-driven soundscape like "loaded gun" and "pretty girl in la," to achingly intimate indie rock burners full of dark, raw passion (give "happy now" and "concussion" a listen), girlhouse has already proved herself a powerhouse."
get drunk on champagne ride in your airplane
take off to someplace that's new
a-merican dream whatever that means
don't want it until i do
you're such a cool guy, maybe on the outside
raise a glass for the nights that won't last
you're not a taste maker, but I want that flavor
raise a glass to the life I can't have
you're such a cool guy
if it makes you happy to be the greatest gatsby
by all means, pour a drink
at your parties at mansions, pools you can dive in,
maybe I could just dip my feet
---
Released May 6, 2022 via Secret Road Records, the third ep builds upon girlhouse's already rock solid foundations, finding Luiz pouring her heart out in her most substantive, turbulent, and breathtaking collection to date.
She hits hard with the equal parts emphatic and charged opener "paul blart mall cop," a seismic implosion replete with massive swells of electric overdrive and intensely vulnerable singing, not to mention a gut-wrenching guitar solo that's sure to get the hairs on our necks standing straight up. From there she soars high and sweeps low, exploring her own desires and psyche in the captivatingly chic "cool guy" and then baring her most intimate and vulnerable self in the charming, gutting '60s pop-influenced song, "facetime after sex." The record's second half is even more moving and intense, with "miss u this time," "dontstop," and "atlantis is a movie" immersing listeners in the tender trauma that is Luiz's visceral processing-life-in-real-time approach to songwriting.
"I split this EP in two acts," Luiz tells Atwood Magazine. "The first act follows the euphoria of avoidance, doing everything to detach from all feelings while playing house. The back half is meant to snap you into reality with darker sounds and themes: I talk about losing friendships to life and death, and I try to be more vulnerable with the person I love and ask them straight up, "Please don't stop loving me." The theme of this EP is really about coming to grips with reality and the growing pain that comes with it. I hope you like listening to it as much as I liked writing it!"
the third ep is sweet surrender and self-affirmation in six songs.
Despite all the darkness and heartache baked into the music, this standout record is girlhouse's most soothing, tranquilizing, and enriching offering yet. Luiz channels her pain into beauty as she tries her best to grab the reigns and take hold of all the forces outside her control. In the process, she not only learns more about herself, but she also opens herself up more so than ever before. "I guess we're all human, I guess we all get weak," she sings in the finale, "atlantis is a movie." "Think it's been 10 years now this town's been in the sea. If it's all in my mind, I should be movin' on in time, or until I find something to believe…"
Experience the full record via our below stream, and peek inside girlhouse's the third ep with Atwood Magazine as Lauren Luiz goes track-by-track through the music and lyrics of her latest release!
— —
Stream: 'the third ep' – girlhouse
:: Inside the third ep ::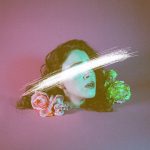 — —
paul blart mall cop
Inspiration:
KennyHoopla's "how will i rest in peace if i'm buried by the highway" I've been inspired by KennyHoopla since the beginning. I was in a DARK place when I wrote this song and I feel like his lyrics gave me what I needed to talk about it.
Inside the song:
The story is of me facing the ultimate dilemma as a person that has dealt with depression for a majority of their life, not wanting to live but not wanting to die. 
cool guy
Inspiration:
Taylor Swift's "I Knew You Were Trouble (Taylor's Version)" // I cried when I heard this album. Every millennial needed this album more than they knew they did. I didn't purposefully try to make a Taylor Swift song but I was definitely influenced by her.
Inside the song:
The term 'cool guying' means to acquire a slight amount of clout and become a complete weirdo. I wrote this with my friend Mark Campbell when I was feeling a lil zesty about some of the clouty people in my life. In all seriousness, no shade on them, I just had to figure out if that was of value to me. You'll never be satisfied with your life if you're always comparing yourself to other people. I had an ex that got mad at me for calling him 'cool' and that was really confusing to me until he ended up actually being very very 'cool'.
facetime after sex
Inspiration:
Brenda Lee's "Emotions" // Sometimes I go on a deep dive of music serial killers would sharpen knives to in movies. This one was on repeat when I was working on this ep and I think it was the biggest influence for this song.
Inside the song:
I wanted "FaceTime After Sex" to feel as nostalgic as this story is for me. My early 20s were filled with lots of searching for love on the apps (tinder, bumble, etc) right at the beginning of that kind of online dating. Wow. What a time. The types of things people used to say on dates, mostly coming from me, still haunt my dreams. I have some friends that have actually met their current partners on the apps so I know it's not all bad but for me it was nothing but top tier awkwardness. This song is about a few men I met along my journey to get off of the apps and why I tolerated the shit that I went through.
miss you this time
Inspiration:
Richard Orofino's "Redeye" // Richard is inspiring as a human. All the sounds he uses are so unique and nostalgic at the same time; it's new but it's timeless.
Inside the song:
This song is about setting boundaries with people that are only in your life because you're doing something they like or want. But when you're just doing normal life they have zero interest. I wrote this on a trip to NY and being back in the city brought up a lot of old memories of being on Broadway and people that I hadn't heard from in years started hitting me up. That was the first time I had dealt with that, having something people wanted but not understanding that power. I'm trying to get better at saying no, I don't have the space for that right now. I wrote this with my friend Richard Orofino and he's a legit brain genius so check him out.
dontstop
Inspiration:
Wet's "On Your Side" // tbh, any Wet song. Their vocals are always perfect and I love their production. This song was on heavy rotation during my New York trip and I've always wanted to do something more vocally but still chill like this.)
Inside the song:
I wrote this song on a writing trip in New York. I made the mistake of turning on the local news every morning as I was getting ready and one morning there was a video of a woman that was pushing people onto subway tracks; no obvious motive, they were just standing too close to the tracks. That image haunted me on my way to my session with Junius Carr and made me think about how someone could get to that point. The city is so overwhelming and all I could think about was "what kind of love has this person seen?". It made me start thinking about my own version of craziness and how we're accepted or not accepted at our absolute lowest. I think I'm more accepted in this relationship I'm in now than I ever have been in my life and that's a rollercoaster in itself. Everyone deserves to feel love.
atlantis is a movie
Inspiration:
Phoebe Bridgers' "Graceland Too" // Something about Phoebe makes me wanna analyze my life decisions up until this point. This song was huge on my playlist when I moved to Nashville.)
Inside the song:
This song is about death and what's left behind after someone dies. I chose to write about Atlantis and how the idea of something being gone but still somehow alive in some way or lost, that's able to come back and be found. That all felt like a way of not being able to accept death and how final it is. 
— —
— — — —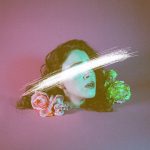 ? © Alex Justice
:: Stream girlhouse ::