Brimming with raw emotion, warmth, and vulnerability, Girl God's self-titled debut EP is a stunning introduction to a talented, genreless voice we can't wait to hear more from in the years to come.
Stream: "Liberian Boy" – Girl God
---
An intimate and heartfelt outpouring from the soul, Girl God's self-titled EP is one for the ages. 
The Liberian-born, Los Angeles-based fashion designer debuts his artistry through a stirring, seductive seven-track record that transcends culture and time, speaking to some of the core aspects of human identity: Purpose and ambition, self-doubt and perseverance, identity and inner-strength. Brimming with raw emotion, warmth, and vulnerability, Girl God is a stunning introduction to a talented artist we can't wait to hear more from in the years to come.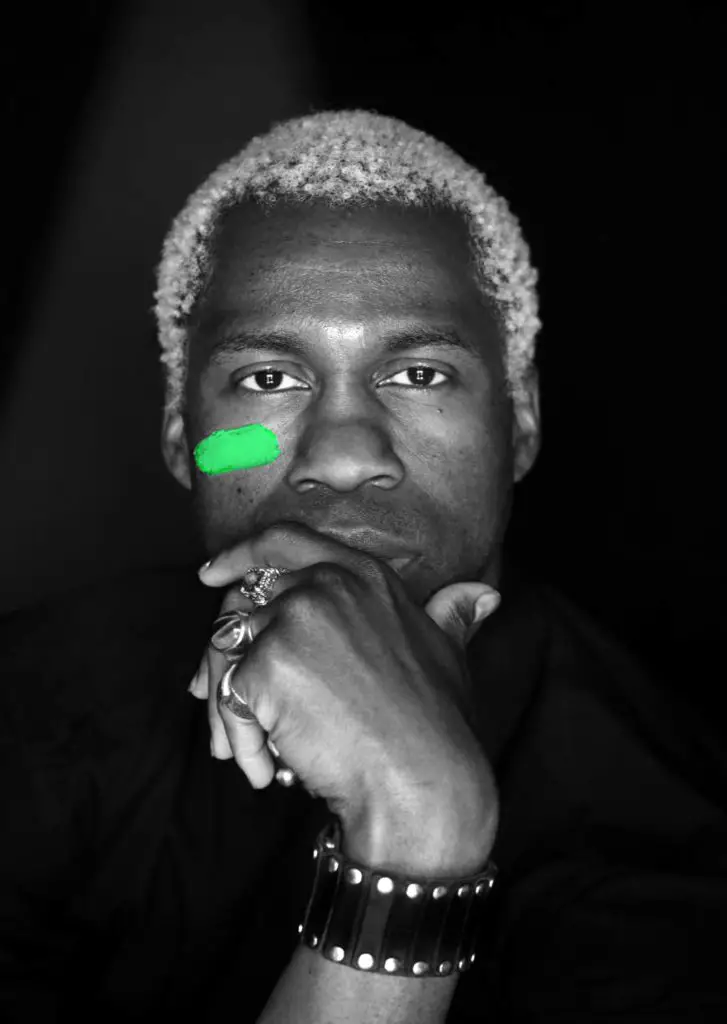 Sunday morning you're church to me
Monday morning you're work to me
Sea love is foolish
oh well that will be the death of me
So keep me in mind if you don't mind
Keep me alive
Keep me from lying, mama
Keep me from lines
Give me spine don't decline, mama
Sea breeze be kind
Cause baby you my whole thing, my whole thing
Sea breeze be kind
– "Whole Thing," Girl God
Whether he's playing delicate piano or crafting hybrid textures with finger-picked acoustic guitar, Girl God knows how to envelop his listener in a unique and special space. The artist name for fashion designer TAKI, Girl God is an inspiring multicultural voice of redemption, discovery, and more. The artist grew up during the first Liberian Civil War: "During one of the most violent periods of his country, Girl God's sister helped to guide and protect his mental and emotional health," the artist's team explains. He reunited with his parents and siblings in the United States, where he cultivated his love and passion for music, teaching himself to how to write, play and record. Studying poetry in college, Girl God's poems often came out as song lyrics – many of which are present on his debut, which he describes as his "homage to all women."
Blending modern and traditional African elements with both acoustic and electronic instrumentation, Girl God is unlike anything you might hear on the radio.
"My inspiration is the celebration of what we could become if we never forget how magical we are," Girl God says of his art. As a fashion designer, TAKI's message is, "Make your war beautiful." This mission resonates throughout his music as well.
Out Friday, July 24, Girl God EP is a melting pot of sound, structure, poetry, and more – and it opens with a stirring moment of complete and utter vulnerability. The auto-biographical "Liberian Boy," with its hot-on-the-mic plaintive singing and somber piano, tracks Girl God's journey from Liberia to Los Angeles:
I notice your scars baby
I hope you're proud of them
I can save you from compliments
I know you're tired of them
It's been a long day in L.A. my dear
I think we all gonna die there
At least I had a chance to surf Rincon
Hey hey came a long way Liberian boy
Hey girl you should cut me open
I can let you know things
Came a long way Liberian boy
Born King from my sun burn skin
That young chamo that's my old thing
Came a long way Liberian boy
So Let me slide like my old tire
Give you a grand like my old pa
Came a long way Liberian boy
Shout out to my dark skin girl
My Liberian girl she's god to me
Came a long way Liberian boy
Even though my girl white dream she eats fufu like me
Use hands to scoop pepper soup
Hey Liberian boy
Proxy in this autopsy world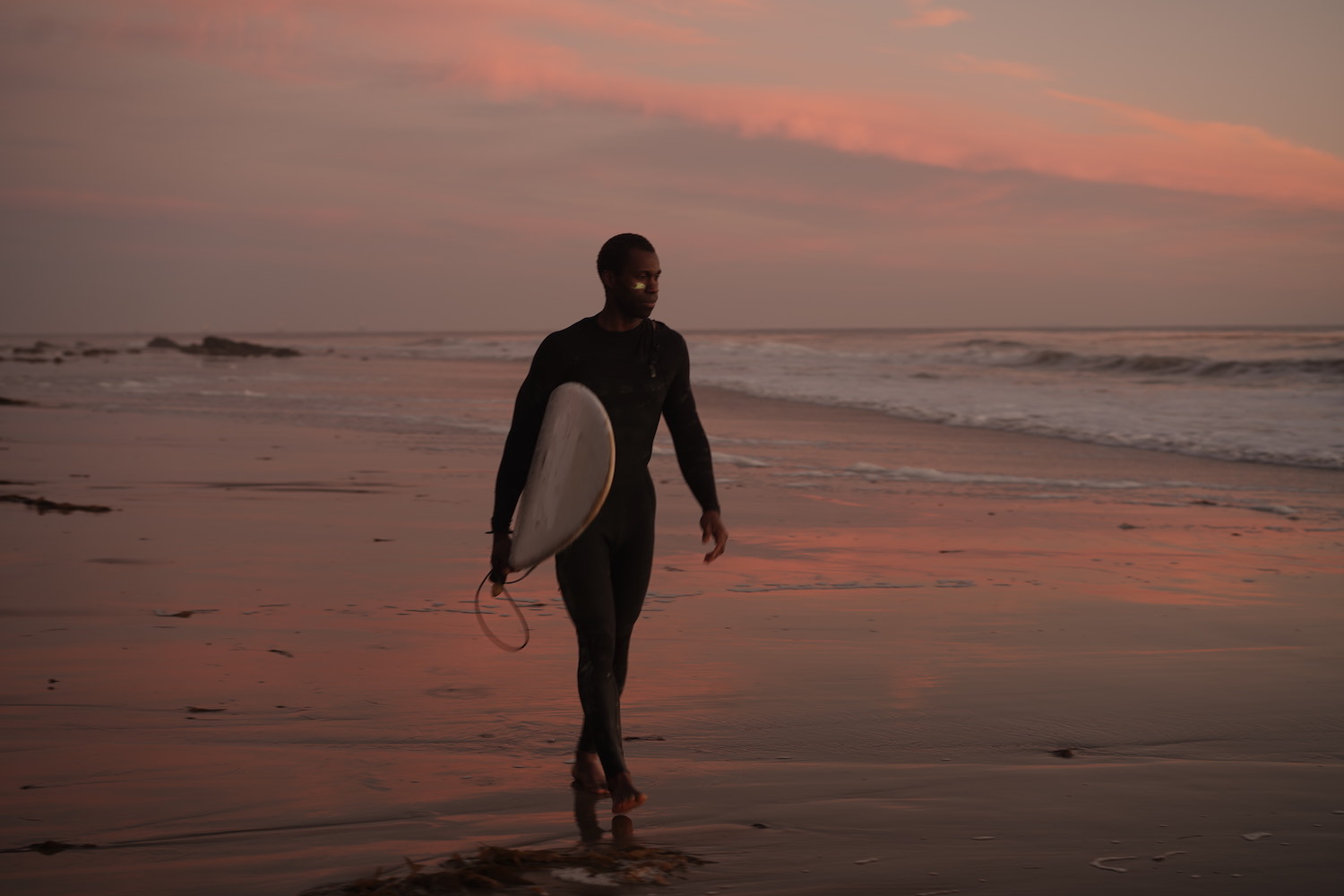 So begins the a never-ending journey of self-discovery and self-reflection. Girl God invites us to embark on our own paths of understanding through songs that invite dance, singalongs, and good times throughout. "Full Cup" is a nuanced love song to the city of Los Angeles; "Drum Machine" is a feverish genre-defying groove; "Whole Thing" is an aching ballad describing a "love and war affair with the ocean," per the artist. The repetitions of the piano run like waves, creating a hypnotic backdrop upon which Girl God spellbinds with heartfelt resolve.
A 25-minute listen, Girl God is best listened to in full; how better to appreciate the organic brightness of Girl God's ode to his sister, "Golden Tickets," or the striking ethereality of the powerfully introspective, wandering "Muddy." And how else can we appreciate the importance of EP closer "Black God," without going on the journey with the artist himself?
"My music is not something that I share with the whole world," Girl God tells Atwood Magazine. "My music is something that the whole world shares."
It's a bold statement, but one that feels fitting after experiencing this record. Give Girl God a listen and immerse yourself in a singular, captivating brave new world.
Girl God is out Friday, July 24, 2020.
— — — —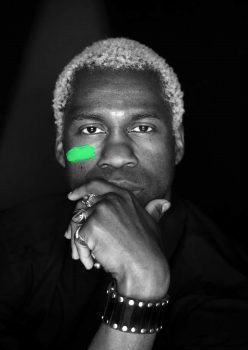 ? © Kim Reierson
:: Stream Girl God ::
---