A feverish and compelling tapestry of sonic elegance, indigoworld's debut EP 'FOLD' is a stunningly ethereal, polished, and fiercely emotional affair of the heart and soul.
Stream: 'FOLD' – indigoworld
[soundcloud url="https://api.soundcloud.com/playlists/1096369969?secret_token=s-fH7zFrjtqku" params="color=ff5500&auto_play=true&visual=true&hide_related=false&show_comments=true&show_user=true&show_reposts=false" width="100%" height="450″ iframe="true" /]




---
indigoworld's debut EP is stunningly ethereal, polished, and fiercely emotional: An affair of the heart and soul laced in enticing electropop. A feverish and compelling tapestry of sonic elegance, FOLD is the a bright musical light in the dark – an escape and an embrace all in one.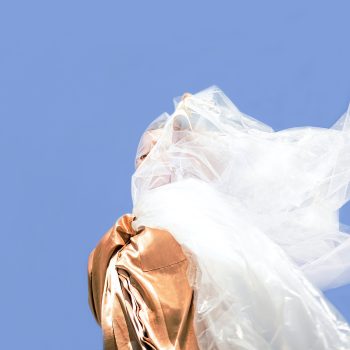 Pour the sand in
My double-sided curves
Hourglass fills
To the minute of what I'm worth
I emptied out myself to take you in
My lungs are heavier
I undress all my flesh and armored skin
My pride is thinning out
You've taken all that I could ever give
But what is left over for me?
You've done this to yourself again
Pouring more sand in the hourglass
Don't go and search if there's nothing left of me
If there's nothing left of me
– "hourglass," indigoworld
Atwood Magazine is proud to be premiering indigoworld's debut EP FOLD, independently out September 24, 2020. The new-minted musical project of Seoul, South Korea born, upstate New York based artist HUNJIYA (Alice Kim) and producer Justin Trout, indigoworld is an experimental pop indulgence. The four-track effort arrives just one year after HUNJIYA released her debut album Look After August, itself an expansive array of alt-pop wonder of vocal, lyrical, and sonic magnificence.
From the opening moments of "Overturned," FOLD sets itself apart as a strong electronic and melodic force. Synths dazzles and bass notes pulse below chopped samples as HUNJIYA's voice rises from a husky whisper to a soaring, visceral outpouring. It's a resounding statement of intent that gets its point across with stirring finesse.
Coming together nearly two years ago, indigoworld formed when attending The Frost School of Music in Miami; while both went to the same school, the majority of their collaboration has been done online, through emails and file transfers back and forth. "I feel like Justin and I kept putting off the release of the songs because we wanted to make sure we were both really happy with how everything sounded," HUNJIYA explains. "Without him, I really don't think I would've written anything like this. Each song was written within just a day, but they all progressed and evolved alongside our musical growth individually and collectively. I'm so proud and happy with how everything has turned out."
Trout adds, "Every song is pretty different, but I think they're able to belong together in a record because of a few strong through lines: Alice's voice of course, but also our mixing tendencies and the subject matter. I've never spent so much time on a group of songs as I did with this music, but I'm glad we didn't release it any earlier. Over the last year and a half, each song gradually accumulated extra details and layers of ideas from different periods of time; I think that makes it a bit more multi-dimensional. Spending a while on music allows for it to get touched by multiple perspectives."
This music is diverse; it is at once familiar, yet delightfully defiant – a shining, shimmering left-of-center expose of sound and human depth. "deadinthewater" is a heartfelt upheaval of intimate lengths; "hourglass" is a painfully vulnerable release of one's innermost feelings, set to a tender, cool sonic template; and closer "dontfeelbadforme" is a raw, savage journey unto itself full of temperamental ups and downs, vicious highs and savage lows.
It's all a part of the magic that makes indigoworld a unique and promising new duo at the fore of electronic and pop music's future.
Experience the full record via our exclusive stream, and peek inside indigoworld's FOLD EP with Atwood Magazine as Hunjiya goes track-by-track through the music and lyrics of her latest offering!
— —
Stream: 'FOLD' – indigoworld
[soundcloud url="https://api.soundcloud.com/playlists/1096369969?secret_token=s-fH7zFrjtqku" params="color=ff5500&auto_play=false&visual=true&hide_related=false&show_comments=true&show_user=true&show_reposts=false" width="100%" height="450″ iframe="true" /]




:: Inside FOLD ::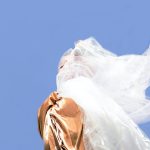 — —
Overturned
Hunjiya: I wrote the song while reading this book of Korean poems my mom bought for me. I read one about how when birds migrate, they usually go together in a group. It made me think about how so much of what we do can be subconsciously influenced by factors outside of our control, but just within our own nature. From there, I thought about how when we do have control, we still choose to do something that's not good for us.
Justin Trout: I believe overturned is the very first song we made together, and it's also the one that has changed most since the first sketch.  I think we initially had James Blake vibes in mind, but the final version has been touched by a larger combination of influences.  Each time I get excited about a certain artist's sound for a little while, I end up editing whatever I'm working on to try to include a bit of that sound world in some way.
deadinthewater
Hunjiya: I believe I was watching some movie and someone said the phrase "we're trapped, we're dead in the water" (or something along those lines…), but either way, the phrase stuck with me while I was writing the hook of the song. The song was written based on an unforeseen limbo phase of a long-term relationship and at the time, I was living in Miami where everything (on a bad day) feels very stagnant as it's always summer there.
Justin Trout: If we were famous and made the production cleaner, I think deadinthewater would be the song to blow up as some sort of hit.  The form is perfectly what any person would expect it to be, and I think everything about it is pretty memorable.  My bad if I shouldn't say that about a song I worked on, I guess.  Alongside the pop flavor of it is this kind of raging, distorted indie energy.  We also tried to mix in some sunday service feeling with the choir-ish parts.   The backing ooh vocals in this are actually the exact same as those at the end of hourglass, just with more reverb.  Fun song to make.
Hourglass
Hunjiya: This song was the quickest draft we made, but took the longest to edit. I believe just kind of left this song on the backburner for a while until Justin sent me an updated version nearing our mixing stages of finishing the EP. To me, the song is about two people searching for the same desires that they can't give to one another and squeezing out more time when their time has run out.
Justin Trout: hourglass is the pop song, kinda.  The production definitely isn't pop, but it has the spirit.  It's the closest to a pop song.  I don't know.  It has the four-to-the-floor kick/snare pattern, a friendly melody, and a fairly simple form.  The end is my favorite; we took it straight from an unfinished sketch of ours and plopped it in, maybe slowed it down a bit.  Sort of shares a feeling with the piano at the end of overturned.  Shout out to Mura Masa and HAIM, I think I kinda had them in mind while working on this.
dontfeelbadforme
Hunjiya: DFBFM holds a really special place for me. Justin sent me the demo on Christmas of 2018 and I pulled an all-nighter writing and recording the whole thing. It was one of those songs that needed to come out of me as a way of providing self-therapy. I was really depressed during that time and despite the advice my wonderful friends were giving me, nothing felt helpful to me. Even if the intentions of a simple "how are you doing" are good, I feel like when most people are asked that question, they never say the truth. I was not wanting to do anything at that time which of course made my friends & family worried, but it was the numbing kind of sadness where you just need to be left alone.
Justin Trout: dontfeelbadforme was the last sketch out of the four, made a few months after the others.  I was super into Vampire Weekend at the time, especially Modern Vampires, so I was taking a fair amount of inspiration from the sound of that album.  The main chord progression here is practically the same as the one from Step (and Canon in D).  This one didn't change a whole lot since the first draft; it was always this long, slow build to the explosion at the end.
— —
— — — —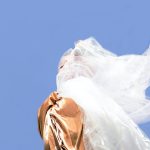 Connect to indigoworld on
Instagram
? © Koa Ho
:: Stream indigoworld ::
---