Break-ups are never easy, even when they're meant to be. The end of a relationship is filled with heavy questions and deep reflection – for they may not be conscious and breathing, but relationships are very much alive. Tara Terra's "Like the Clothes" offers the most bittersweet form of goodbye, as the band reflect on the love that was and a future that will never be.
You are like the clothes on my back
Clinging to the sweat after I run
Ran so far, I don't know if I'll come back
Still, you're riding on my shoulders
Listen: "Like The Clothes" – Tara Terra
[soundcloud url="https://api.soundcloud.com/tracks/318300748?secret_token=s-83Lwm" params="color=ff5500&auto_play=true&hide_related=true&show_comments=true&show_user=true&show_reposts=false" width="100%" height="150″ iframe="true" /]
---
Atwood Magazine is proud to be premiering "Like the Clothes," the lead single off Tara Terra's forthcoming sophomore album Where's Your Light? (anticipated 5/31/2017). Comprised of Emily Blue, Colin Althaus, Nick Soria, and Joey Buttlar, Chicago/Champaign, Illinois' Tara Terra have next best thing written all over them: Their spirited mix of vibrant guitar work and sweet, melodic vocals makes for a powerfully engaging and deeply cathartic listening experience.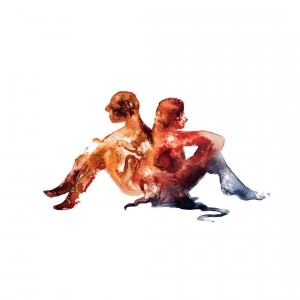 "Like the Clothes" wastes no time in grabbing our attention: Tara Terra ramp up energy around an angsty guitar lick, hitting a quick crescendo and then cutting out entirely. "You are like the clothes on my back," sings Emily Blue. Her soft words resonate in the absence of instrumental backing, and her wistful lilt establishes the track's somber feel. The band returns on the lyric's last syllable, amplifying an already electric presence with tight percussive hits and warm guitar riffs. Emotion builds as Blue laments a relationship on its last legs:
"During the time that we wrote 'Like the Clothes,' I was at the tail end of a really meaningful relationship in my life," the lead singer recalls. "To me, the lyrics are all about the painful feeling of tearing apart something that's been intact for so long." Tara Terra hit a dynamic crescendo in the chorus: Overdriven guitars run in tandem with Blue's wails, allowing for an outpouring of emotion as she goes on to sing:
I could change this sweater, but…
I like the way it smells familiar
I could change it out for better things,
But I don't know…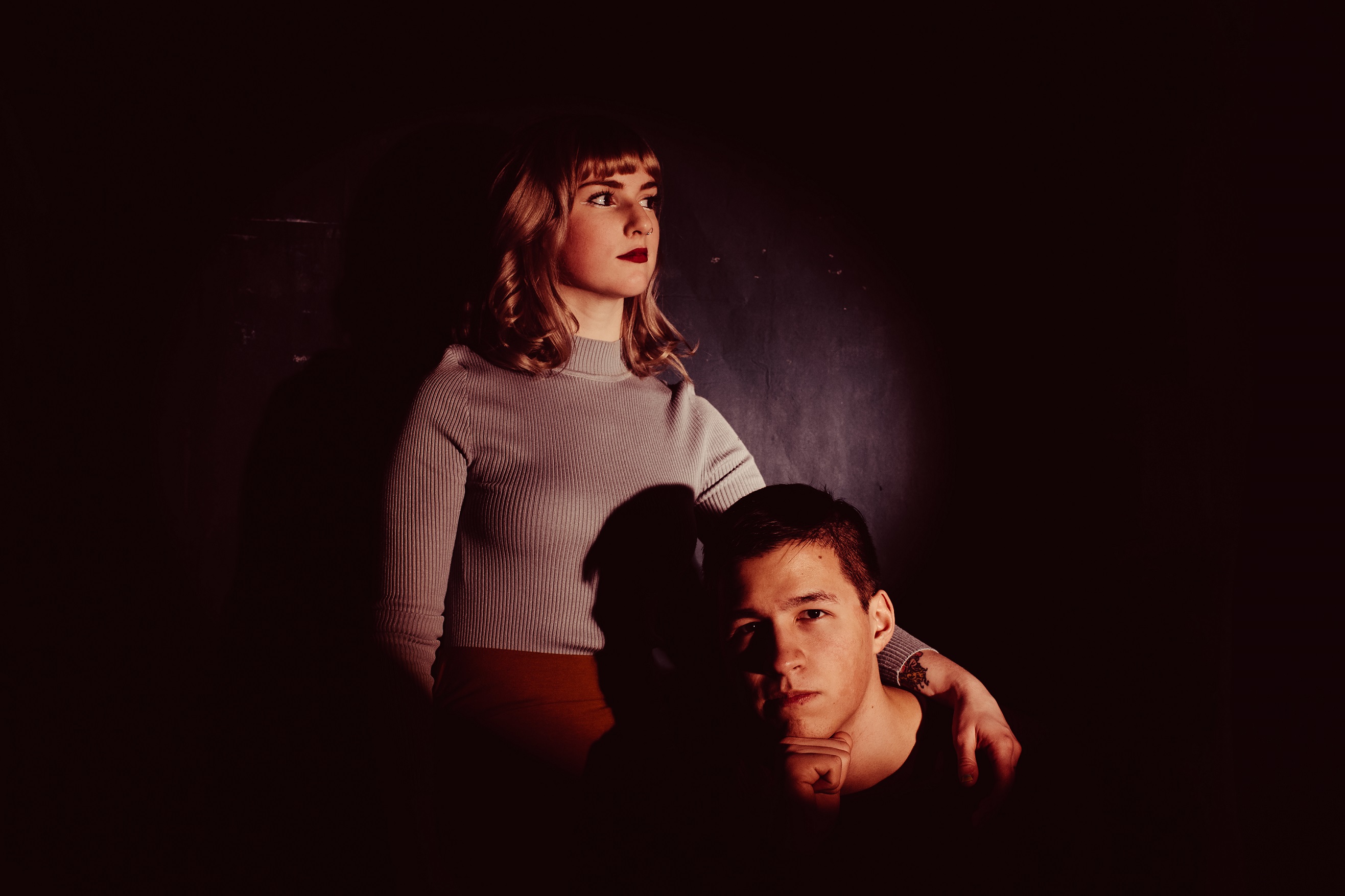 We feel the uncertainty and lingering doubt hanging off Blue's lines as she struggles to release herself. "I could change this sweater, but I like the way it smells familiar." She knows this thing isn't going anywhere – certainly not in the 'right' direction – but she's comfortable and at home in her love's arms; why ruin a good thing?
Because it isn't meant to be.
You are like the weather in Autumn
Shuffle my feet through your leaves
You're making your display upon the sidewalk
Wonder, will I ever leave?
Throughout "Like the Clothes," we sense this internal push and pull between the outside world, and the one she already knows. "I felt myself longing for the unfamiliar," she notes. "'Like the Clothes' is full of that tension we all feel in life's transitions. We [Tara Terra] wanted to tell that story through the music." As soon as those unsettled feelings creep in, the clock begins to tick.
Yet saying goodbye is far easier said than done – how long do you wait to make an eventuality a reality? The tail end of Blue's guitar solo leads into a hauntingly vulnerable confession:
You are like the clothes on my back
I know you couldn't leave me if you tried
Well sometimes I miss the feeling of this placement
Sometimes I just wanna hide…
Vocal harmonies swell around each phrase, lending a special gravity to this moment of brutal honesty. "Like the Clothes" is, in a sense, about breaking up with someone with whom you are still (to some degree) in love. Yet it is not so much a sad song, as it is a brooding embrace of what was and what could have been. The toil of that emotional struggle lays the foundation for Tara Terra's undeniably strong return to the spotlight.
Already a twice-featured artist and Atwood Magazine favorite, Emily Blue once again shines on "Like the Clothes" – yet she is not alone this time; it is the combined effort of all four members of Tara Terra that leads to this song's overwhelmingly infectious energy. Tara Terra's music is fueled by beautiful indie pop harmonies that brighten up the room, lifting our spirits ever higher despite the subject matter.
Don't miss out on this promising 2017 Artist to Watch: "Like the Clothes" is an emotionally invigorating moment of honest reflection that establishes the pop, rock and indie expertise of Tara Terra. Connect with the band below, and stay tuned for more on the group's forthcoming sophomore record, Where's Your Light? If "Like the Clothes" is any indication, the album is sure to shock, awe, and mesmerize.
— — — —
cover art © Anna Renken
:: Listen to More from Tara Terra ::
[soundcloud url="https://api.soundcloud.com/users/112592374″ params="color=ff5500&auto_play=false&hide_related=false&show_comments=true&show_user=true&show_reposts=false" width="100%" height="450″ iframe="true" /]
---