Approaching his third decade onstage, John Mayer revels in his songwriting successes and reminisces on his Berklee roots at TD Garden.
text and illustrations by guest writer Aidan Moyer
---
On a train from Philadelphia to Boston, I ruminate on the moment that Smallville clicked for me.
Clark Kent works up the nerve to ask his sort-of-girlfriend Lana Lang to the Spring Formal. She agrees, and there's a faint needledrop of an acoustic guitar. I started beaming, recognizing the opening chord to Mayer's "No Such Thing." What a perfect time capsule, a marriage of supersaturated visuals and breezy unabashed pop rock. Clark is always clad in primary reds and blues, doe-eyed and ensconced in the amber of an era I scarcely remember. And it hit me:
John Mayer songs take me back to a time when the world was made of primary colors.
Smallville and Mayer are contemporaries, both debuting at the turn of the millennium and enjoying about 10 years of massive success. Spanning 10 seasons, the Y2K television drama spins an alternate history of a teenage Superman as he balances fledgling romances with a burgeoning power set and sense of heroic responsibility. It's much in the vein of its contemporaries Buffy and Supernatural, with villains serving as stand-ins for adolescent anxieties like body image issues and sexual frustration. In contrast with the hyper-masculine superhero adaptations that came in its wake- Nolan's Batman films and Iron Man come to mind – Smallville places a heavy emphasis on young love, a cast brimming with strong women and our hero's sensitivity and accidental sensuality cloaked in bumbling farmboy flannel. Frankly, it's all a bit embarrassing.
Mayer, a Berklee dropout and blues guitar maven, was a radio staple and a family favorite.I knew the tunes to the hits and admired his musicianship, but he's done little to endear himself to the public in the last decade and a half. Crafting an image as a pompous womanizer with a penchant for heinous soundbites, his pop stardom has given way to jamming with Dead and Co. As for his early 2000s hits, some of the lyrics are borne of such candy-coated misogyny that one can't help but wince:
"On behalf of every man looking out for every girl, you are the guide and the weight of her world." – "Daughters," 2004
"One mile of every inch to your skin like porcelain, one pair of cherry lips and your bubblegum tongue."- "Your Body is a Wonderland" (it hurts to type the title)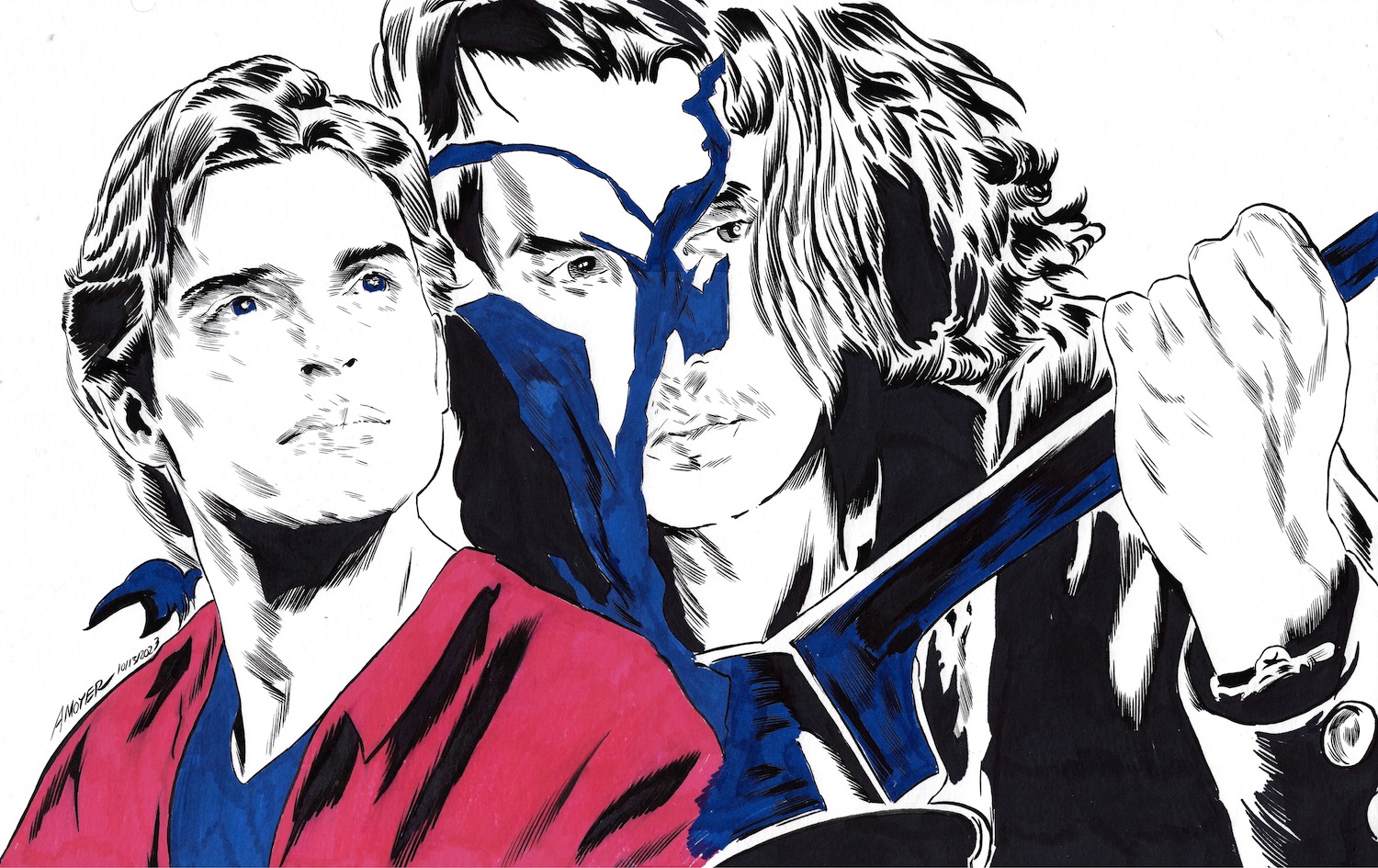 Mayer became something of a punchline caricature, parodied on Family Guy and infamous as the subject of "Dear John (Taylor's Version)."
Members of a Brooklyn garage jam I regularly attend sneered when I mentioned seeing him in 2022, only acquiescing when Questlove jumped on the gig as a last-minute COVID drum ringer. I was, it seemed, content to quietly enjoy a handful of Mayer's tracks.
But I found myself on a train to Boston, making a startling admission: I am a Smallville fan. And as of October 6, 2023, I am prepared to confess: I'm a John Mayer fan, too.
Sitting in the upper rafters of TD Pavilion, struggling to balance a full beer without a cupholder, I watch as JP Saxe took the stage with a solo acoustic set. Despite my insistence to my sister that no one ever goes on exactly at 8, Saxe does and doesn't play a second past 8:30. He defers to Mayer's legacy as his predecessor and plays a series of confessional post-breakup ballads like "If The World Was Ending" that soundtrack thousands of TikTok edits. Charming and sparse, Saxe couches the set with self-deprecating anecdotes about his ex girlfriends and absolutely thrills his biggest fan, my sister Audrey.
Mayer emerges fifteen minutes later with an acoustic guitar and opens with Heartbreak Warfare, a mid tempo plea to patch things up and one of my mom's favorites. For the duration of this tour, the gigs are solo, without the stalwart bass-drums duo of Pino Palladino and Steve Jordan. He breaks up the set with frequent guitar swaps and archival interview footage promoting the album he's about to invoke with the next track. It's all fairly rehearsed spontaneity- he cues a Family Guy clip mocking his voice and quips "that, folks, is what we in the biz call 'a button'!" What doesn't seem rehearsed is an endearing and localized undercurrent running through his set; a non-sequitur classical guitar improv is capped by a cry of "I don't even know what I'm playing, Boston just brings it out of me!" This is explained in a series of three mid-set anecdotes which finally won me over after nearly two decades.
Anecdote One:
Mayer finishes up a track and reminisces on his commute as a student of Berklee college (he never graduated). "A lot of you guys took the same bus to get here that I used to take to see gigs. Some of you probably got out of class at 4:30!" It sounds warm and genuine when he marvels at the memory of being in the audience and situates himself onstage in his mind's eye.
Anecdote Two:
During the bridge of Stop This Train, Mayer's typically calm delivery wavers a bit on the bridge: "Once in a while when it's good it'll feel like it should, and they're all still around, and you're still safe and sound and you don't miss a thing, 'til you cry when you're driving away in the dark."
This ode to growing pains has always made me cry. His emotions are laid threadbare, the admissions of fears of his parents dying and missing the mark are stark and lonely. My eyes well once more and Mayer admits "I almost made it through that one, until I saw her in the front!" He gestures at a child watching the show with her parents and is in disbelief that he has second-generation fans. I remember the car rides with my parents and sister in a carseat singing along to the songs we hear tonight. I look over at Audrey, now a young adult.  His voice grows softer as he almost whispers, "You're so early on your train!"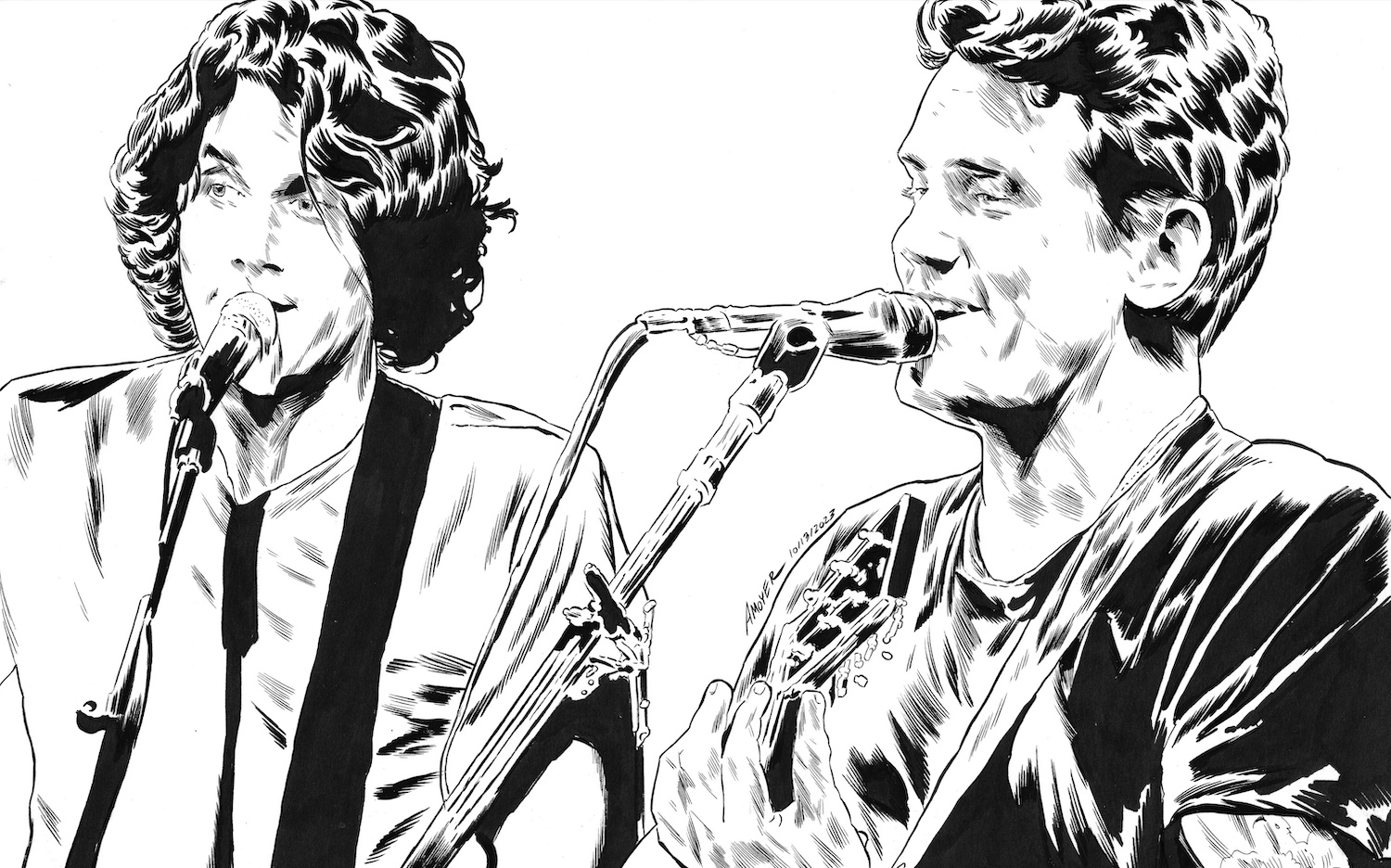 Anecdote Three, the kicker:
"I know we have some songwriters in the audience tonight. Do not let yourself get discouraged, I guarantee I'll be watching one or two of you on this stage."
I've written songs since I was 18, scarcely ever shared them and constantly struggled to straddle the line between the confessional and universal. Mayer knows he's overstepped that line at times; the aforementioned "Your Body is a Wonderland" gets an airing and he devotes two minutes to detailing the inevitable reluctant boyfriends who relent to singing along when they notice the rest of the crowd knows all the words, too (guilty as charged). At this point, he acknowledges that these songs have outstayed their lives on the pop charts to become a multigenerational, communal space that he can scarcely fathom. Yes, Mayer's stage banter is often on a tightrope between self-effacing standup and oversharing, but this is his self-confessed internal battle:
Have no fear for giving in, have no fear for giving over. You'd better know that in the end, it's better to say to much then never to say what you need to say again.
Creating a cocktail of seventies soft rock singer-songwriter confessionals accented by deft blues guitar licks and descending piano lines, infectious hooks that an entire stadium is singing back at him, I can deny it no longer: John Mayer is goddamn good at his job.
Saccharine, at times? Sure. Cringey time capsule of adolescence and young adulthood? Often. Pop magic that sticks in your head for weeks and makes you smile? Hell Yes.
I won't stop watching Smallville. I won't stop writing songs, and damn it, I won't stop listening to John Mayer.
— —
Aidan Moyer is a Philadelphia-based freelance writer, illustrator, comics and music historian, and graduate of Pratt Institute. He spends time in Brooklyn as a backing vocalist and drummer in a garage band, and is currently illustrating a graphic novel history of Paul McCartney and Wings. Illustration Instagram: @mccartneyartist // TikTok: @aidanmoyer // Email: aidanmoyer99@gmail.com
— —
— — — —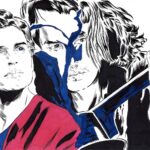 © Aidan Moyer
:: Stream John Mayer ::
---