Every Friday, Atwood Magazine's staff share what they've been listening to that week – a song, an album, an artist – whatever's been having an impact on them, in the moment. Here's this week's weekly roundup!
— — — —
— —
:: "Hoochie" – Lauran Hibberd ::
Lauran Hibberd's savage charm is as energizing as it is seductive: The ruthless Isle of Wight indie rocker has hit hard and fast over the past two years, releasing a slew of intense, explosive singles that'll shake audiences awake quicker than a double espresso.
Last year's fierce and unrelenting "Call Shotgun" affirmed Hibberd as the real deal – a worthy spokeswoman for millennial and Gen X angst. The track has since amassed over a half million streams, but (as is the case so few artists these days) every new song Hibberd releases seems to outshine the last. February's coy "Sugardaddy" is as fun as it is alluring, impressively injecting vulnerability into a devil-may-care nonchalance.
Lauran Hibberd's latest song is an absolutely intoxicating affair. "Hoochie" oozes effortless cool with unapologetic confidence and raw overdrive. The song finds Hibberd reclaiming her self-worth in the wake of a relationship's end, making it as much an anthem of self-love as it is a "f*** you" to an ex.
"'Hoochie' is a '90s slang term for a bit of a 'loose' woman. It's also the name of my new hamster," Hibberd shared upon her song's release. "For me, this track is kind of that three-month period, after you've stopped hanging out with someone and you realise that actually they were kind of a tool, and that maybe you are alright. I think there's a confidence in this track lyrically that I'm yet to filter through to my actual life. I'm looking forward to that happening."
Hibberd comes to life in what I consider to be an extremely bold, instantly memorable chorus: "If I was you, I would probably love me too, you know it smells like sweet perfume in the back of my van," she cries, her voice full of radiant power. "And if she was cool, she would probably dig me too. You're gonna have to marry her in June; I guess they all lose."
"Hoochie" is a bona fide hit, a rocket to the ears. Put Lauran Hibberd on your artist to watch list right now.
---
:: "Capillary" – Human Bloom ::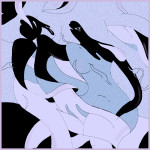 Chicago based collective Human Bloom, led by singer Imani Rousselle and guitarist Jackson Shepard, have released a new single, "Capillary." I was floored from the second I heard the song preview on Instagram. "Capillary" is an explosive fusion of jazz and R&B. Rousselle sings a tongue twister of a vocal, words and notes building on each other in vibrant scales as she ponders the difference between love and attraction. The chorus evokes the warmth and elusiveness of brief human contact, the meeting of two vessels:
A vessel, a body
Someone who can keep me warm
Lilacs, champagne
Temporary soul-escaping
Trust me, don't trust me
I need this just as much as you
The instrumentation is that of a jazz combo: drums (Leonard Maddox), bass (Joshua Griffin), guitar, a Rhodes (Brendan Doshi), and saxophone (John Cunningham). The band expertly mixes the sounds of jazz with those of groove-based R&B, evoking both 70s fusion and modern influences, offering a sax solo along with a shoulder-moving beat and a drop into a synth-laden soundscape filled with Rousselle's echoing voice. Shepard also produced the track, and the sonic landscape of the song mirrors the song lyrically – the unreality of a chance physical encounter, the desire for contact and separation all at once. There's a warmth and elusiveness to the production as well, displaying the band's talent for creating song as complete unit. The song has been stuck in my head on loop for two solid days, and I've yet to stop listening. I'm so excited to see what comes next for Human Bloom.
:: "Diviner" – Hayden Thorpe ::
Equal parts energetic and sensual, Wild Beasts lived in a sound that was all their own, a part of that thanks to frontman and lead vocalist Hayden Thorpe. So when the band disbanded back in 2017, I'd be lying if I said it didn't sting. Luckily, I and other fans didn't have to wait too long before being graced once again with that signature vocal flair. Hayden Thorpe is back with a solo project, and his first single, "Diviner," is one that is surrounded by enchantment.
I'm a keeper of secrets, pray to tell
I'll be your disciple, show yourself
Living a fever dream, lost control
You be my diviner, show me where to go
Touches of the piano begin the track with an elegant melody and grace. Soon after, Thorpe begins to share his story with a voice that will leave anyone smiling. What's great about this track and potentially this project as a whole is its familiarity and uniqueness all in one. Fans of Wild Beasts will enter into this track fresh and new, yet their footing will be strong despite it. It's a new territory to navigate, but one that is nostalgic and warm. Balancing both new and old is no easy task, but Thorpe manages it with perfection, a testament to the musicality he possesses. His album of the same is due to drop May 24.
:: "Morbid Stuff" – PUP ::
It's been a few weeks since PUP's Morbid Stuff album was released (5th April) but I still keep thinking about the opening lines courtesy of the title track. People can question the relevance of albums in an age where streaming encourages short attention spans and stand alone singles fuel success but there will always be charm to a full body of work, especially when songs are linked to create a concise picture.
The first verse of Morbid Stuff is direct, unapologetically honest, and amusing in its delivery. With its straight-to-point gloominess combined with a juxtaposition of anger and feel-good hyperactivity, it instantly grabs attention while giving a good indication of what's to come. Throughout the album there's a specificness to the lyrics that comes with authentic self-directed spitefulness.
I was bored as fuck
Sitting around and thinking all this morbid stuff
Like if anyone I've slept with is dead and I got stuck
On death and dying and obsessive thoughts that won't let up
It makes me feel like I'm about to throw up
As PUP's third album, it continues to address battles with mental health and damaging thoughts that accompany depression. While sound-wise it's the bands customary high-energised rock with a tinge of playfulness, the subject matters aren't sugar-coated. 'Just 'cause you're sad again, it doesn't make you special at all' frontman Stefan Babcock repeats in "Free Again" while in "Full Blown Meltdown" he asks 'How long will self-destruction be alluring?' The question is masked with rage- thunderous guitars and drums and screaming vocals- but is apt when placed in the same context as the title track.
"Morbid Stuff" is alluring in the way that the opening verse is catchy and circulates in the head. But perhaps that's highlighting the reality of the words, bouncing around and streaming out with casualness that matches the eventual normality of the state of mind they stem from.
:: "Favourite Ex" – Maisie Peters ::
It's been a little while since I was captivated by Maisie Peters singer-songwriter pop, brilliant storytelling and mellow voice. I've been following her steps ever since, hence I was awaiting new releases impatiently. "Favourite Ex" does not disappoint. Following previous single "Stay Young", which distils playfulness and optimism, "Favourite Ex" slows it down with its melancholy, almost pining for a past relationship.
I find it impressive how someone as young as Peters can reflect their experience with relationships in such a descriptive, mature way. The instrumental simplicity of the acoustic guitar-driven song allows the focus to be on the lyrics, their conversational style inviting the listener into the storytelling:
You were my best nights and worst fights
And couldn't care less
You were my gold rush
To cold touch
Favourite ex
And all of the others cancel out each other
And it's always you left
You were my no sleep
Cried for weeks
Favourite ex
The rhythms of the vocal melody in the chorus take the song, which has a certain folky tone to it, more towards a pop tune, pouring memorable hooks.
"Favourite Ex" is yet another example of Peters' songwriting talents, serving its purpose without any need for intricate vocals or exuberant production, setting the bar even higher for her upcoming releases.
:: "Losers" – Spanish Love Songs ::
With their first single since last year's excellent schmaltz, Spanish Love Songs return with anthem that's self-deprecating and intense.  Frontman Dylan Slocum sings, "It's cheaper just to die" with the same fervor as "Born to Run."  The song is the first off of a 7" being released next week.  It's electrified with the same hopelessness that songs like "Sequels, Remakes, and Adaptations" and "Bellyache" were last year.
:: "An Ode" – Mat Kerekes ::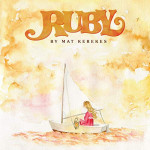 On Mat Kerekes's new album Ruby, there is a lot of tension building throughout the album, and it ultimately leads to this last track, "An Ode." The nostalgic energy culminates in the song's repetition of "Do you ever miss it?" And even if the answer is yes, there's a sweetness to the passage of time, however subtle. Kerekes's reminiscence on childhood and youth is painted in white with flowers and smiles, and even if it's gone, there's an underlying acceptance to the inevitability.  
— — — —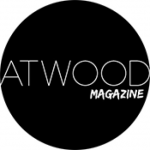 ---
:: This Week's Features ::