Two of the defining beach destinations in the whole U.S. – Malibu and Miami – are brought together on "Drive You Crazy," veteran electronica producer Nitti Gritti's absorbing new single with young crooner Dylan Matthew.
Stream: "Drive You Crazy" – Dylan Matthew & Nitti Gritti
---
Unless you are one of a handful of NBA centers who tried (usually in total vain) to guard the guy, you would probably need no convincing to step out of the way if ever you were to see Shaquille O'Neal coming at you. But by means of a few deft electronica rifts, Miami-based producer Nitti Gritti has managed to get thousands of fans to do just the opposite: swarm around the massive fella, "push and shove [him] around," and have a total party alongside the man of many nicknames— although, in that particular context, "DJ Diesel" is his go-to.
This is just one of many remarkable feats that Nitti Gritti (real name: Ricky Mears) has achieved throughout his years as a music-maker. Originally from Pennsylvania, he spent eight years growing up in Haiti while his parents were active in missionary service. Then, like many thousands of others, he made the shift from Haiti to Miami, and quickly became absorbed with the party music scene in Southern Florida. His earliest formally-published tunes emerged around 2016, "Buti," "Badlands," and "Put a Little Grit in It" among them.
Ever since then, Nitti has consistently churned out new music and landed some invitations from increasingly high-profile artists: obviously Shaq, as mentioned above, but also Megan Thee Stallion, fellow Miami musician Pitbull, and many others. Still, perhaps his most prized collaborator has been Dylan Ragland, who goes by the stage name of Party Favors. Together, they've formed the duo SIDEPIECE and have kept the EDM output going strong, even though most of their work together has been via long-distance tinkering.
---
Nitti has shifted back to solo production for his most recent track, though. "Drive You Crazy," featuring young Southern Californian singer Dylan Matthew, is conceived as "a really feel-good summer record that provides some nostalgia of your first summer romance."
Whiffs of "Summer Nights" from Grease come to mind as Matthew sings lines such as, "On that summer night in August… Yeah, I can still remember how those red lips tasted." The feel-good summer anthem is bolstered by Nitti's nifty EDM production and a smiling-inducing music video that Matthew explains was designed to "encapsulate what the song is about— Malibu, the beach, summer love, nostalgia, and California."
Not that anybody would want to turn any of those things down, of course! Atwood Magazine spoke to Nitti Gritti about how "Drive You Crazy" came to be and where he sees himself at this point, six years into his EDM-making career.
— —
Stream: "Drive You Crazy" – Dylan Matthew & Nitti Gritti
A CONVERSATION WITH NITTI GRITTI
Atwood Magazine: You spent eight years living in Haiti with your family. What was that experience like? What were you able to observe there that has influenced your musical craft in the long run?
Nitti Gritti: It pretty much formed most of my younger years because I was there from age 6-16. Most of my childhood experiences were there. Viewing the world from a third world country makes you have a broader world view, especially with electronic music. Using outlets like LimeWire to discover music, when I didn't necessarily have access to everything being released, allowed me to go search for all types of new music.
You've mainly been based in Miami now, and that city's music scene is definitely known for being fast-paced, international, and party-oriented. What steps do you take to ensure your music can please the local crowd, given those qualities?
Nitti Gritti: Learning how to DJ in and around Miami helped me realize playing for a crowd can be extremely valuable. Learning how to play for every genre of music became quickly important. Obviously, Latin and Caribbean music is huge in Florida and incorporating that into my sets was vital. I was able to remix everything from Major Lazer to Bad Bunny. It helped me realize you can remix and edit every genre of music to create something new.
You've spent much of your career in the duo SIDEPIECE, alongside Dylan Ragland (aka Party Favor). How have the two of you maintained and developed your creative partnership? Where do you hope it'll take you next?
Nitti Gritti: We've maintained it through touring and the Internet because we don't live in the same city. Since we're constantly touring, we have to make music on the airplane or on the road. It's almost natural at this point for me to make music on the road. If I'm on the way to a SIDEPIECE show, it's easy for me to be in that mode.
Talk about the new single, "Drive You Crazy." How did the rapport between you and Dylan Matthew develop? And how did you decide the theme of 'first love' was the one you wanted to explore?
Nitti Gritti: Dylan wrote the lyrics and crushed it. I was inspired by post-hardcore music from the 2000s, which was all about young love in your early teens. That's the vibe I was going for when I wrote the guitar chords for it. With his songwriting and my production, it ended up working out perfectly.
You've worked with some very famous people including Pitbull, Bad Bunny, and Shaquille O'Neal. Do you have to shift your mindset from seeing them as awesome celebrities to creative partners? How do you overcome that to work as well in the studio with them as you would anyone else?
Nitti Gritti: That goes back to being in Miami. When I discovered I was able to remix every style of music, it opened me up. As long as you can get inspiration from that artist, you can look up their music and know what to do. I can go in and research them, then come out with tracks that adapt to their style. I started by remixing those people and making edits of them. So, when I got the opportunity, it was already there in my head.
What goes through your mind as you get ready to perform at a massive festival such as Lollapalooza and Coachella? How will you operate under that mindset at some of your upcoming tour dates?
Nitti Gritti: I like to plan in advance for specific dates like that. I'm a better DJ when I have time to plan for those festivals. For example, at Lollapalooza I'm gonna play drums and have a special guest. The more prepared I am, the more confident I am. Without a plan, you're just worried, so I take planning very seriously depending on where I'm playing.
Do you have any upcoming projects? Do you think you might aim for a full-length album, something you have yet to put out?
Nitti Gritti: I think, for Nitti Gritti, my next plan is to keep releasing collabs and singles, with the idea that I could start making an album. I've never made one for the Nitti project, so it does make me nervous. However, it makes it exciting to start work toward taking that next step.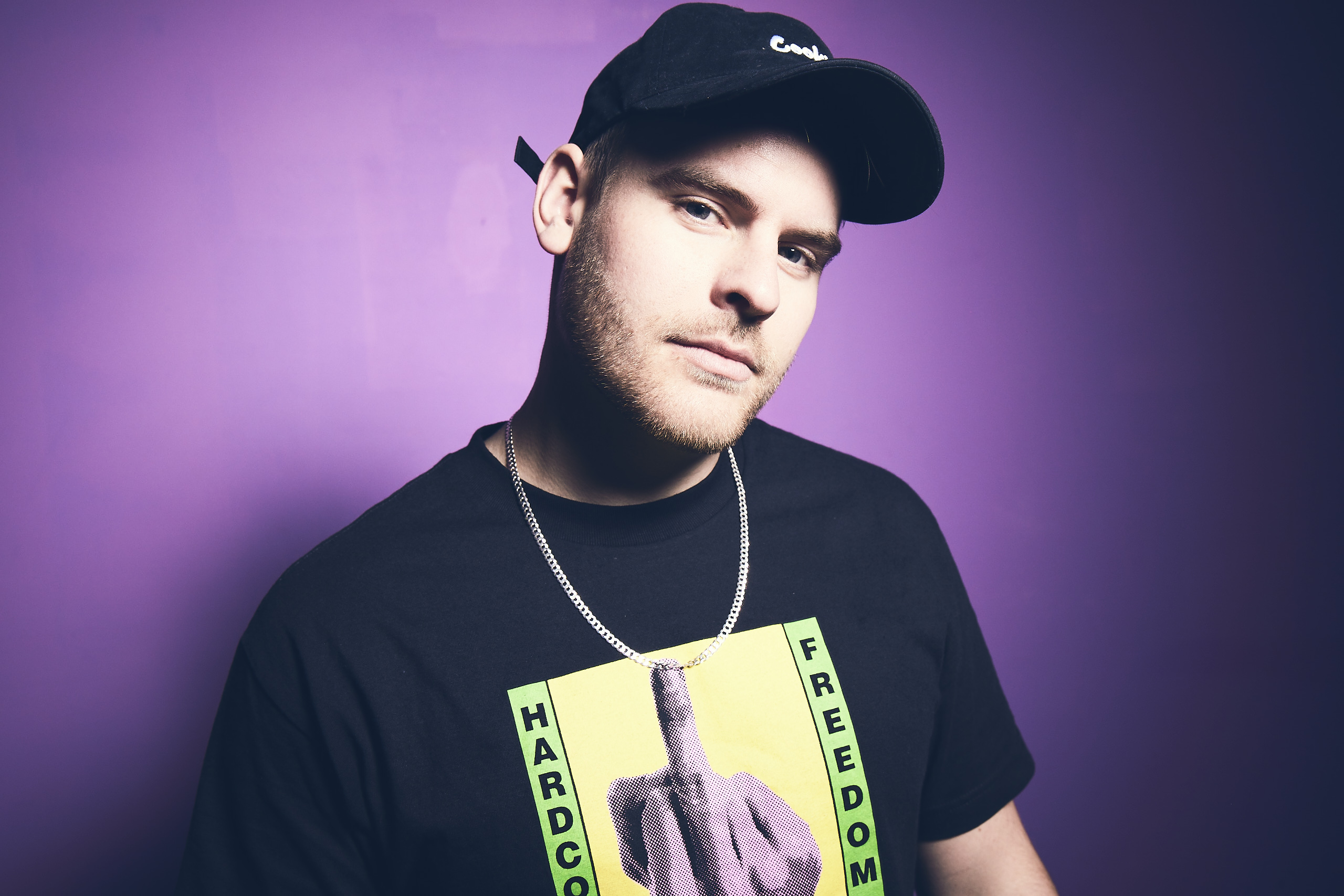 How did you come up with the stage name Nitti Gritti? Does it reference the competitive culture in the music business, or something else?
Nitti Gritti: When I first started, I couldn't think of a name. Someone said the phrase, "Nitti Gritti." When I thought about it, it made sense, and it matched my brand. I care most about my music and getting down to the grit of it all.
Anything you'd like to add about "Drive You Crazy" and what else we can expect this year from you?
Nitti Gritti: "Drive You Crazy" is kind of the beginning of a new era for me. I wanna focus on making full records and not just instrumental electronic music. I'll always love the underground, but I love touching a full sound. This whole next step really brings me full circle back to my roots of playing in a band.
— —
Stream: "Drive You Crazy" – Dylan Matthew & Nitti Gritti
— — — —
? © Koury Angelo
:: Stream Nitti Gritti ::