Atwood Magazine's writers share their thoughts on Ariana Grande's surprise album 'Positions', her shift in sonic direction, and what this album means after her highly successful previous records 'Sweetener' and 'thank u,next'.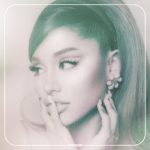 — —
This is Ariana's third album in two years. What were your gut reactions to Positions?
Mariel: I could not contain my smile the moment I turned on Positions. This is the album that I have been waiting for from Ariana. I became a fan when Sweetener came out – first reluctantly, and then as an all in obsessive. thank u, next was amazing for its mostly surprise release, and musically it has held up. That album was the first moment where I really though, "Wow, she's starting to really be herself and not part of the pop machine," but it's obviously still there in some part. But on Positions, there is no question that this is Ariana's best album. She herself has even said that this is her favorite one yet. She sounds happy, buoyant, and is at her best vocally and creatively.
Josh: I guess some might be worried whether she is starting to favor quantity over quality. But not I – personally, I've enjoyed all of her previous albums and had no reason to doubt that her new material would be strong as well. Besides, plenty of music artists have been able to devote quarantine time to polishing their creative output – as reflected by all the great albums I've been able to cover for Atwood this year – and Ariana Grande was evidently one of them.
Emily: I don't have an issue with artists releasing albums every year. If they have the art and the inspiration, then do it. However, in all the reviews of Positions there was one that made me laugh; it suggested that though it isn't a bad record maybe Grande could benefit, like the rest of us, from getting out more. I think this pretty much sums up the album; it could benefit from more outside influences be that from other writers, producers or general life experiences.
But my gut reactions… I liked the single but wasn't blown away by it. Loved the music; the lyrics felt a little unfeminist. The tracklist made me feel completely underwhelmed. The lyrics and overall story of the record didn't feel particularly unique and also felt like a regression from her previous songs like "NASA," "thank u, next," and "better off."
Also, and this no disrespect to Grande, but I think she works better when she takes time working with numerous writers, producers, musicians to develop her songs over long periods of time. Not everyone is like Taylor Swift and can churn out poetically beautiful songs naturally and quickly, and that's okay, but I think Positions has made this distinctly obvious. thank u, next was "lightning in a bottle" and I think, maybe, they tried to recreate that. Saying all of that, gut reactions aren't always fixed and some of my opinions have changed since the album was released.
James: It's hard to believe this is her third album in two years, because thank u, next feels like it was released so long ago (and Sweetener practically feels like ancient history). This may just have to do with the fact that thank u, next was the only album by Grande that's resonated with me, but that was the only album Positions really had to contend with. That being said, I really enjoyed this album at first glance, not as much as thank u, next, but I was able to vibe with it.
Nicole: I adored it. I love hearing an album from her that wasn't made out of pain, grief, and heartbreak. Sweetener and thank u, next were so great, the way she channelled unbelievable experiences into song was incredible, but I'm so glad she's happy and having fun and can still write and sing about that. Something I admire in her music a lot is that she's always willing to be vulnerable, so even though she's clearly happy there are still moments of doubt like "off the table" and a little tribute to Mac Miller in "just like magic" which remind us of everything she's been through to be able to get to this point. Her joy isn't only expressed in the lyrics, just like with Sweetener and thank u, next, it's clear she's enjoying her sound and growing as an artist, and it just feels great to see and listen to her be so confident and willing to change. I listened to Positions on repeat for a week straight and there wasn't one moment in which I was bored our doubted how great the album was.
Unlike Ariana's past albums and most mainstream pop albums, there was very little leadup to Positions and only one single. How do you think this colored your reception of the album?
Mariel: In an interview a couple of years ago, Ariana said that she wants to write music and "drop it the way these boys do," referring to the traditions of Soundcloud rappers and other musicians whose entire career isn't predicated on pop industry machinations. Not only did the sudden announcement of a new album make my October way better, but it was proof to me that she's making good on that desire. She's taken a cue from Beyoncé's historic surprise album drop in 2013, also proving that she, like Queen Bey, is in a class of her own.
Pop's resident snooze-fests like Katy Perry and other B96 staples have always relied on massive, corporate roll-outs to promote their bland and colorless music. The fact that Taylor Swift's folklore was dropped in such an unobtrusive way earlier this year shows that maybe Swift is catching on to the way that pop fans are beginning to want more from their idols – more uniqueness, more identity. Billie Eilish's massive success speaks firmly to this. That Positions only provided one single and is still already topping charts and breaking records is evidence that the lengthy red carpet of pop album rollouts is no longer necessary, or even desired. Was it not an exciting two weeks waiting for an album that was only just around the corner? For me, this only gave me more to discover and more to be excited about.
Josh: We've all realized by now that 2020 is not a year like the others. This isn't a period in which even the biggest mainstream titans are going to be promoting their albums with massive stadium tours and multi-million dollar music videos. In fact, given the way in which folklore by Taylor Swift was released, I would say that I was totally unsurprised to see Positions put out in a similarly quiet and unpretentious manner.
Emily: The little leadup time to Positions didn't really colour my view of it. It was more the release of the tracklist that coloured my thinking. I think we have gotten so used to artists releasing albums and singles with so little pre-production it has become less of a marketing ploy and just something some artists do. Also, it's 2020 – anything goes.
Personally, I also prefer it because then you don't end up in the situation where you hear the first single for weeks before, which is usually completely unrepresentative of the whole album, which then colours your expectation of the record. The traditional roll-out now feels very piecemeal, a bit like releasing random chapters of a book and it not making any sense and then you having to recalibrate your brain when the entire thing is available.
James: To be honest, it made it easier to ignore. I knew I'd listen to this album eventually, but I didn't need to mull over anything because of the quick turnaround time. I didn't listen to "positions" prior to the album's release, and that made it all the more enjoyable. It feels like the past two Ariana Grande albums were very tied to an outside narrative, but a mostly quiet public presence and a sudden release for Positions has taken that aspect away from this album. A very public relationship with Grande's personal life seemed to add to enjoyment of her last two albums. Positions didn't feel like there was enough time to read into some possible hints or clues as to what she meant.
Nicole: I liked it because she gave us a little taste of the album's more sexual and fun side but didn't give everything away, and we didn't have to wait long at all to hear everything else she had to say. I'm very much in favour of album rollouts not being as long and phased out as they usually are, as long as the album holds up, and Positions definitely does.
There has been an odd amount of pearl-clutching in reaction to the highly sexualized nature of this album, despite Ariana being far removed from her Nickelodeon days and having plenty of innuendo on prior albums. What are your thoughts on this?
Josh: Ummm… are there really listeners who are shocked to hear Ariana Grande singing about erotica in 2020? Did they not encounter "Love Me Harder" in 2014? Or "Side to Side" in 2016? Or "sweetener" in 2018? Granted, none of these tracks are quite as lyrically explicit as the likes of "34+35," but it's not like this was a trend without precedent, ya feel me?
Mariel: Yes, Josh, unfortunately there are. In the frightening depths of stan Twitter are those fans (largely younger ones) who feel somehow betrayed by Ariana's not-so-subtle ode to sex in all its forms on this record. It's ridiculous and I honestly don't even know why I wrote this question, as it's a moot subject.
Emily: What I have seen is not so much pearl-clutching but rather a preoccupation with Grande's sex life as per "34+35" and "nasty," and that preoccupation overtaking a mature critique of the record. Also once again it seems that both fans and certain sub-sections of the media have taken each lyric of the songs as being literal truths or as simplistic as a diary entry. These interpretations definitely put me off some of the songs on the album initially. It made the music feel simplistic and sexualized for the sake of it.
However, listening to Grande's interview with Zach Sang and hearing her talk about the writing for "34+35" put that song, and really, the whole album into context, and what she was trying to convey: i.e., be as dirty as possible and have as much fun as possible with that song.
James: I do have to echo Josh's sentiment. It's not like the lyrics on albums prior to this were puritanical. While the lyrics were maybe a little more straightforwardly sexual, it's not really anything extreme. It's not Cannibal Corpse. It's not even "WAP." I feel like a lot of the sexualized lyrics are pretty tame, even if they're coming from a former Nickelodeon star.
All that being said, I actually really enjoyed the calm and casually sexual lyrics. I think those are the tracks I tend to enjoy most on the album, because they feel most human and real. Granted, I'm a comedian who speaks openly about his sex life onstage.
Nicole: Come on, people need to grow up. She's talked about sex in her music for a long time, and there shouldn't be any more surprise when a woman talks and sings about sex openly. All the men are doing it too, and we see no one worried or commenting about their sex life. I'm personally extremely happy Ariana Grande has found someone who keeps her happy and satisfied enough that she practically wrote a whole album about sleeping with him.
Especially since the Pharrell-created bounce of Sweetener, Ariana's sound has become less and less like mainstream pop. What is your reaction to this album's sonic redirection?
Mariel: Let's get one thing straight: this is not a pop album. This is an R&B album through and through. It may have some of the trappings of pop purely because Ariana Grande is pop's resident princess, but this album has so much more of a sophisticated and complex sense of writing than anything prior. It baffles me that people don't see this. Please direct me to another mainstream pop star who is sampling India.Arie or having album openers that are backed entirely by strings with a strange melody that sounds half deranged Willy Wonka, half Cinderella sparkle.
Ariana Grande, Tommy Brown, Victoria Monet, and Tayla Parx are a dream team. Their chemistry is clear on the best songs from thank u, next and all of the best songs from this album. It makes me happy and excited for her that she's finally getting to make the R&B she's always wanted to make.
Josh: I agree with the common observation that this is not really a "ground-breaking" album for Ariana Grande, inasmuch as she's not really singing about anything she hasn't already sung about previously. So, the fact that many of the beats here are different from those of her most recent records sort of makes up for the lack of new thematic terrain and grants some curiosity value to Positions.
Sweetener is my favorite Ariana Grande album and I remain in awe of the work done by Pharrell, Ilya and the other producers who were recruited for that record. But hey, I salute Ariana's efforts to take her sound in a different direction this time around, even if my personal preferences still lay with that 2018 high-water mark.
Emily: Like Josh and other reviewers have said, Positions is not a "ground-breaking" or a particularly high quality album from Grande; she isn't singing about anything new, except for maybe "pov." If any other artists had made this record or if Grande had made it after Dangerous Woman then I would have applauded it, but to have it come off the heels of Sweetener and thank u, next just makes me feel a little disappointed.
In her interview with Zach Sang, Grande actually talked about initially having each song on Positions with an orchestral arrangement or at least having strings opening each song, a la "shut up." I think this would have been such a cool concept but obviously it didn't make the cut.
I would never have called Grande's music mainstream pop nor do I feel Positions is a dramatic sonic redirection. I know Dangerous Woman was labelled as pop and did go in that direction on some of the songs but since then I would say, particularly with Sweetener, her music was genreless. There has always been an r'n'b element to her writing and her music and her vocals, so her moving away from so-called mainstream pop and into my trap/hip-hop/jazz/soul isn't an issue for me. I love the understated nature to some of the songs on thank u, next and this album, so this really feels like a continuation to me. However, there are moments where the music does feel somewhat recycled and harking back to moments her first three records.
James: This feels like a logical continuation of thank u, next, although it lacks a lot of the character and catchy hooks that that album had. Positions lacks bombast, but that's part of the charm. Like Mariel said, it's not really fair to classify this as a pop album, because it sheds so many of the common tropes of pop music. While there are certainly catchy moments and enjoyable tracks, overall this feels like its laying the groundwork for her next album.
Nicole: I adore it because of how subdued it is. There are no clear bangers, no obvious singles, no trace of whatever's popular on the radio nowadays. It feels like Grande is growing into herself as an artist and polishing up her sound even more every album that goes by, and it feels great to hear her really lean into R&B and use her amazing vocals unapologetically. I like Positions' sound because the whole album tells a story and you can see it was crafted by people who are focused on having listeners experience the album as a whole, not listen to a single on Spotify and move on.
Some critics have said that this album feels too slick and polished, and not the personal statement that thank u, next was. What is your take on this assessment?
Josh: In my opinion, this isn't the most introspective album out there; it's mainly 14 love-making joints. There will surely be fans (myself among them) who will wish there were more thematic variety here, but it's hard to fault the album for having refined and polished production, even if it never quite amounts to the excitement achieved on some of her greatest songs, like "Into You" and "Breathin."
Mariel: I really disagree with Josh. I think this is an incredibly introspective album. Tayla Parx, one of Ariana's closest friends and collaborators, has mentioned in a recent Insider interview that "Ariana constantly redefines what it means to be just true to yourself as an artist." To me, the window into Ariana's real self has only gotten wider and clearer since Sweetener. Something else about this album that strikes me as so important is that Ariana was engineering and producing most of her own vocals – her voice sounds closest to its true form on this album, and for the first time really on record, we hear her voice crack. On the choruses to "pov," especially leading toward the end, there is a stunning break and rasp in Ariana's voice that makes you feel how deeply she means these words she's singing.
There's another aspect to this, which is that for some reason, fans often feel a bizarre sense of ownership over a musician to the point where they are almost disappointed when an artist writes *gasp* happy music. This was the one of the louder criticisms leveled at James Blake when he stepped away from his trench-coated, solemn image to produce the gorgeous Assume Form, where he was loudly and happily in love for the first time on an album. As much as I love thank u, next for the fact that it was so candid and so heartbroken, I hated that for Ariana. Wouldn't we rather hear her at her happiest? Why is there a need to hear our favorite artists at their most broken?
Emily: This would not be a criticism I would level at Positions. I have many and it being "too slick and polished" isn't one of them. All of Grande's albums have a level of professionalism and polish to them because, duh, she's Ariana Grande.
I would say that why thank u, next worked as well as it did, was because it literally captured a moment in time; a collection of really bad experiences recorded which were memorialised through music. That doesn't experience doesn't happen twice. Positions is definitely less of a statement album like thank u, next and Sweetener were; there's not a lot of growth or a feeling of stepping forward. I agree with Josh, there isn't a lot of thematic variety here like there was with Sweetener and thank u, next, where each song was it's only little world.
However, after repeated listens, I now feel that Positions is an album of in-betweens. Moving forward isn't always linear, and full of grand declarations, and this is what the album is to me; baby steps and playing it safe.
James: What did they think the other Ariana albums were? Not slick and polished? While Positions isn't as personal or reflective as thank u, next, it doesn't need to be. A record doesn't have to be pouring out emotional pain to be enjoyable. This record feels much more at peace than thank u, next, and that's completely okay.
Nicole: Hahahaha she's a huge popstar, every single thing she puts out will be slick and polished by design, I don't think that argument holds. I think we need to reassess what a "personal statement" in the form of an album means. If we think a personal statement has to be born out of pain, then Positions definitely isn't it, but I feel it's a huge personal statement for an artist of Grande's calibre, who has been through so much in the public eye already, to release a whole album that basically says: "I'm happy". Other people's happiness isn't something we tend to latch onto, we'd rather cry along to a sad song about heartbreak, but to choose to live and breathe happiness both personally and artistically is a huge statement. I'd ask people to please refer to the opening track on Positions if they have a problem with any of this.
What is your favorite and least favorite song on Positions, and what song has most grown on you?
Mariel: At the moment, my favorite songs on here are a three-way tie between "shut up," "my hair," and "love language." These are so unique and interesting. "motive" and "pov" take a close fourth place. What I think these songs all show are her willingness to not only flex her vocal abilities on us, but to also hold back. I love the subtlety that she approaches these tracks with. It's like they hover faintly off the ground. The only songs here that I'm not as wild about are "just like magic" and "nasty," as these are the songs that sound most like pop Ariana. There's nothing wrong with this, but on an album full of such ingenuity, it feels unnecessary.
The song that's grown on me most is "west side." At first, it almost felt like a throwaway, but the more I've listened to it, the more I realize what a hidden gem it is. It's spare and haunting, and feels hushed in a way that makes it seem as though Ariana is there in the room with you, whispering, "I am the only for sure."
Josh: I dislike naming my favorite/least favorite songs from an album in the immediate wake of its release – gotta give tastes time to develop, yo! – but I did enjoy the upbeat feel of the title track and the vibrant strings on "love language." I was also excited to see Ariana collaborate with the awesome Doja Cat for the first time on "motive."
Emily: My favourite song is still "safety net" featuring Ty Dolla $ign. It feels the most distinctive from the rest, and feels like the one where the most effort has been made. It also has the most beautiful pre-chorus of the album. "I've never been this scared before / Feelings I just can't ignore / Don't know if I should fight or fly / But I don't mind." Also, unlike the features with Doja Cat and The Weeknd, this one doesn't feel recycled or just a last minute idea to bulk up the album.
Least favourite… "off the table." I love the concept, but boy does it drag. It feels way too sickly sweet for what it's about, and The Weeknd's vocals are just painful.
There are quite a few songs that have grown on me since listening but I think it's a toss up between "my hair" and "west side." When I initially heard the former, it just felt a bit empty and like an album filler but again, since listening to her interview with Zach Sang and the inspiration behind the song has made me appreciate it a lot more. Context is everything for me! Also listening to it more and more, I have been able to distinguish the different sounds and moods; the jazz element is really cool.
And with the latter, well, it has now become my comfort blanket song. It is understated and I love Grande's lower register and the simplicity of the lyrics and the structure of the song. My only criticism is that it should have been longer in length; a lot of the tracks on the album are only three minutes long, which leaves you with the feeling of it being rushed. Had "west side" been over two minutes and twelve seconds long, it could have quite easily been the sonic cousin to "get well soon" but its wings were clipped far too soon. It's a shame because it vibes so well and I would've been satisfied with Grande repeating the chorus over and over in the same layered way as "get well soon," but alas, it was not to be.
James: I'm torn between "nasty" and "34+35" as favorites. My favorite aspects of this album are the often calmly sexualized lyrics. It's a pretty simple trick to put overtly sexual lyrics over a sensuous and sweet beat, and I fall for it everytime. Even though there's some clever wordplay in a track like "34+35," it feels very true-to-life. Sex isn't always a grand romantic act, sometimes it's casual and fun. Even if you're with a partner you've known for a long time and care deeply for, there's still some aspects of the fun to just ask "Can you stay up all night? Fuck me 'till the daylight?"
I've mostly been unimpressed by both "off the table" and "safety net." I feel like both The Weeknd's and Ty Dolla $ign's features take me out of the album, but those moments aside, the tracks are both pretty plain and boring. Neither feels like its one of Grande's songs, but nor does it feel like one of the featured artists' songs. They're just dull and drab distractions.
While my opinion hasn't shifted on much of the album, "love language" has probably gained the most love from first listen to now. The traces of hip hop with Grande just letting her vocals flutter over the beat have been a highlight on the album that I forget is coming. In my opinion it would've been a better lead single than "positions."
Nicole: My favourite songs are "motive", "safety net" and "shut up". I'm in love with "safety net" and its whole energy, and was so since the very first listen. "motive" is a great bop, and I like how Grande's voice clashes (in the best way) with Doja Cat's – "shut up" is a great well to tell haters to eff off while sounding like a sarcastic Disney princess, so there's no way I wouldn't adore it, it was the song that grew on me the most. "pov" is also stunning. I don't dislike any songs on the album, but I think "west side" and "obvious" are the ones I've been the least enthusiastic about in general, they're not playing in a loop in my head like the others.
Ariana has been outspoken about politics in the last couple years. The video for "positions" features Ariana in the White House. How do you think this has impacted the public perception of her and her career, if at all?
Josh: Maybe it's gained her fans in some corners and lost her ones in some others, but I don't think her music has ever been especially politically charged, so I wouldn't say her activism has influenced her creative output all that much. Likewise, I don't see "positions" as a strong political statement, more of a playful imagining of a female POTUS – only much closer to the lighthearted Elle Woods than the scheming Claire Underwood. Needless to say, it's a well-timed release in the midst of an election year – especially one in which Kamala Harris' crew has emerged victorious – and there will never be a day in which Jackie Kennedy imagery goes out of style.
Mariel: In a highly polarized landscape, it's refreshing to see such a wildly popular public figure – not to mention one who's so wildly wealthy – vocally support Bernie Sanders. The moment I saw the photos of the two of them at a stop on her Sweeter World Tour, I knew she was a real one. When you have people like Taylor Swift mousing her way into the barest liberal opinions, seeing Ariana support Bernie and subsequently push so hard for voting rights (and donate time and money into helping with voting efforts in places where suppression is high) is an amazing thing.
Of course the video for "positions" wasn't some groundbreaking political statement – the point is that she released it on debate night and showed she's willing to constantly make this a part of the conversation. She won't be quiet about her beliefs, and I admire her for this.
Emily: I think at this point everyone knows what Grande stands for both politically and socially, even if her music isn't particularly political. Her music video for "positions" isn't particularly groundbreaking or feminist in my opinion, given that the lyrics aren't either. It's a pretty song but again, I don't think the video is as impactful as say, her music video for "god is a woman," which I found to be both feminist and controversial – I mean, she bathes in a vagina and then recreates Michaelangelo's "The Creation" with women. I found her videos for Sweetener minus "breathin" to be a lot more subversive and interesting. So in short, I doubt it's impacted her career or the public's perception of her.
Watch: "positions" – Ariana Grande
What is your biggest takeaway from this album?
Josh: This won't go down as Ariana Grande's strongest album, but Positions does demonstrate that she remains a strong vocalist and is able to make fine use of her connections to the production talents across the music industry.
Emily: Overall, it's a good album. It's not the step up from Sweetener or thank u, next that I was hoping for. There is a lack of clear hit singles or bops/bangers, not that I particularly care about that, but I think because of this lack of distinctiveness, the songs themselves feel very similar and lyrically pretty much cover the same thing.
I maintain the album was rushed for a myriad of unknown reasons and more time could have been taken, both with the songwriting and the production. Positions is just over forty minutes long and most of the songs are three minutes or less, but despite this, the record drags in places and there's a lot of skipping tracks for me.
But like I said previously, it's an album of in-betweens and is quietly and lightly beautiful. The more I listen, the more it feels, at times, like a bop-less Sweetener, which is not a bad thing considering the tumultuous and uncertain year we have all had.
Mariel: I think y'all listened to a different album. Ariana has arrived. This is her best album, her most mature album, and the album that I think has put her firmly on the throne.
James: This album may be an indicator of a new side of Grande that is exciting, while this is a perfectly serviceable album by her. While I welcome Ariana's next step and look forward to what she delivers next. That being said, if she's looking for a project to procrastinate the next album, may I suggest she do an album of Cannibal Corpse covers?
Nicole: I'm glad she's found a man who keeps her happy and well-fed, and I hope this guy does not break her heart.
— — — —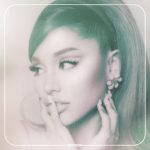 ? © Ariana Grande
Positions
an album by Ariana Grande