An effervescent balance of "indie," "alt," and "dream" pop, RYANN's debut EP 'Emotions on Rollerskates' is an evocative, catchy outpouring of vivid lyricism, inner reckoning, and stunning sound.
Stream: "Rollerskates" – Ryann
---
An effervescent balance of "indie," "alt," and "dream" pop, RYANN's debut EP is an evocative, catchy outpouring of vivid lyricism and stunning sound. Dazzling and resonant in all the right ways, Emotions on Rollerskates serves as a definitive introduction to the 24-year old singer/songwriter and reaffirms her as a definitive artist-to-watch in the years to come.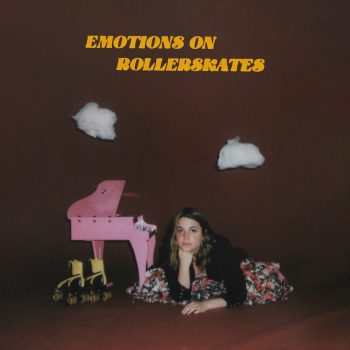 I'm so sorry that I couldn't leave a light on
Blacked out, failed ya
Know that I look like a joke
Getting chocked up about blue cars and bookshops
Why can't we blame Mercury Retrograde?
That'd be easier for me
Oh, I know you don't believe in all that stuff
But, I do when I'm lonely
Oh, I know I made my bed
But I'm still trying to understand
Why my tight grip loosened
Day by day?
And my fierce love diluted
The more I tried to feed the flame
Lost my balance
All over the place
My emotions on rollеrskates (Oh, oh, oh)
Independently released October 9, 2020, Emotions on Rollerskates is an effortlessly catchy listen from start to finish. The sixteen-minute journey through the best of New York-born, Los Angeles-based Victoria Ryann Zaro's creative mind results in set of sweeping highs and soothing lows that captivate and enthrall, capturing the heart with relatable scenes of love and longing, strain and relief.
Ryann is a one-in-a-million songstress: Her work is catchy, lilting, bright, thoughtful, and thoroughly enchanting. Atwood named her an artist-to-watch this past February, premiering her second single "Drive" and calling it "an irresistible and emotional indie pop song capturing the mixed bag of nostalgia, affection, and independence we feel in the wake of break-up."
Ryann's third single "Andrew" arrived in May and further cemented her 'indie pop phenomenon' status. "Her music is bright – a catchy, airy gust of turbulent feeling – yet wrapped up with her emotions is this influential, inspiring energy," we wrote in a roundup review. "you listen to the lyrics, "Andrew" is a kind of lover's lament – aching soul, broken heart, and all – but if we sink into the music, Ryann provides us with a cathartic, uplifting release of feeling. I'm dancing around the room, singing, "Andrew, what's it gonna take to forget you, drunk and afraid on the sofa if your college apartment, oh no, here comes the darkness…" – and I'm loving every moment of it."
Atwood Magazine premiered Ryann's single "One Minute" this past summer, praising it as a dazzling burst of fresh heartache and nostalgia set to an entrancing pop soundtrack: "'One Minute' is yet another breakup upheaval dressed as a pop gem, finding the artist dwelling in that minute every morning when you wake up and forget you're broken up; when you're still in a bit of a haze, and expect to find your partner there with you, only to have those hopes broken by a wave of memory, heartache, dread, nostalgia, and more. Anyone who's lost a loved one or felt the sting of failed romance knows this feeling all too well."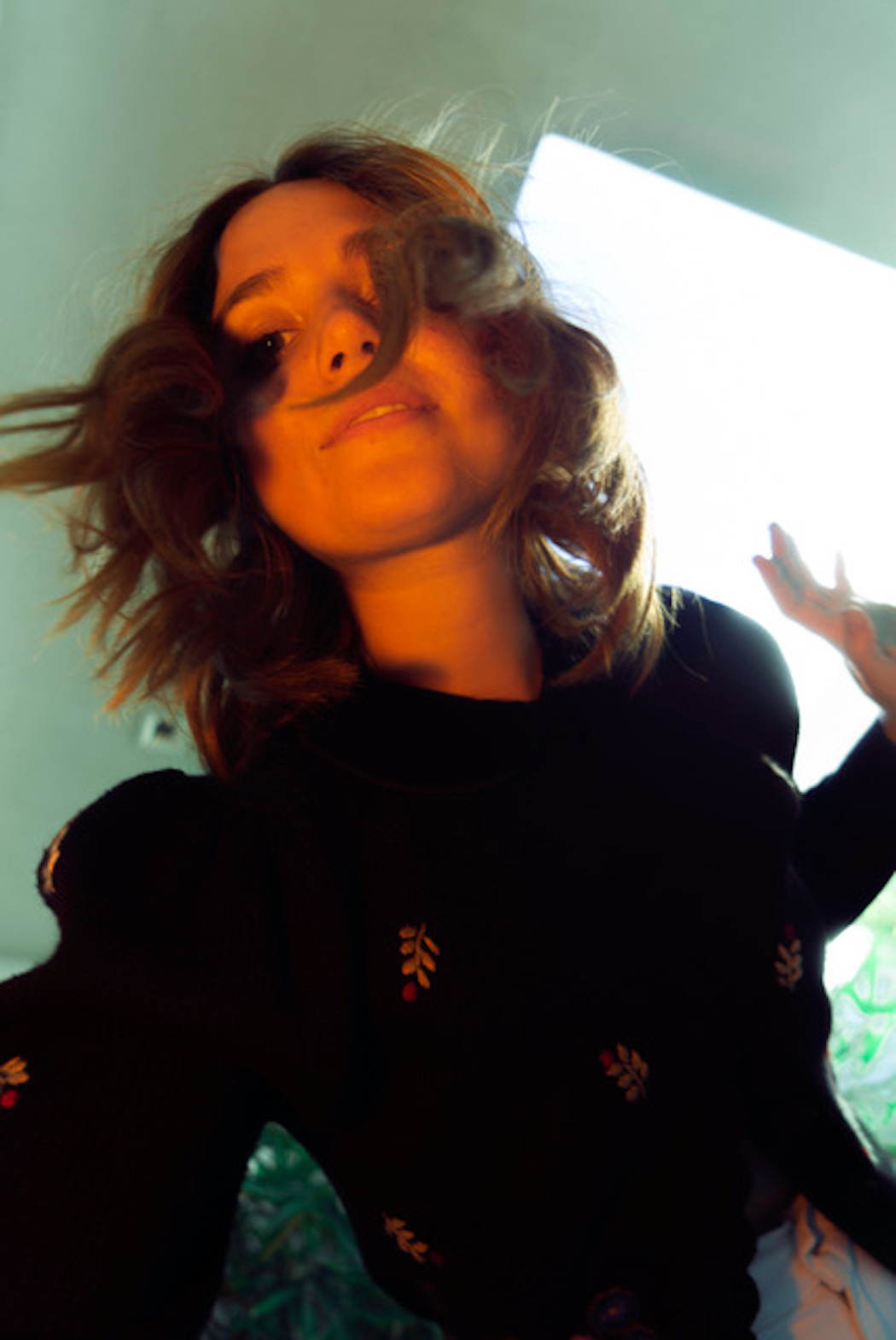 Ryann – whose co-writes include songs with Noah Cyrus, Tate McRae, and Adam Melchor – has an uncanny ability to paint a portrait through song, again and again making us feel like we're experiencing a familiar feeling for the very first time.
Emotions on Rollerskates finds the aforementioned tracks accompanied by new songs "Rollerskates" and "Opinions," the latter of which makes for an enthralling EP opener full of guitar-driven verve and uncompromising lyrical honesty. "Why can't we blame Mercury Retrograde? That'd be easier for me," Ryann sings toward the entrance. "I know you don't believe in all that stuff, but I do when I'm lonely." Her words, as if torn from the pages of a diary entry, evoke images of unrest and angst, heartache and remorse. Ryann wears her emotions on her sleeve, making each song a special look out the world through her eyes.
Say I'm a kind heart, a dull blade
A manic pixie dream girl and a living cliché
Or I'm reckless, too afraid
Starry eyes so wide they've got my head up in space
Well, talk
I might decide to listen
But, honestly, how I've been feeling
Is fuck other people's opinions
Say I'm dramatic, you might be right
I'm the daughter of an actress and I hate sometimes
Or it's lonely, in my eyes
And maybe that's the reason I keep on loving blind
– "Opinions," Ryann
There are plenty of reasons to say "good riddance" to 2020, but this will nevertheless be the year we were introduced to (and quickly fell for) Ryann's shimmering artistry. A pop artist unafraid of diving into herself, whose music always seems to have a spark of depth and meaning to it, Ryann has a bright future ahead of her – and we cannot wait to join in on the journey. For now, the beauty and verve of Emotions on Rollerskates will keep us in soaring through a dream-state for months to come.
Experience the full record via our below stream, and peek inside Ryann's Emotions on Rollerskates EP with Atwood Magazine as the artist goes track-by-track through the music and lyrics of her debut EP!
— —
Stream: 'Emotions on Rollerskates' – Ryann
:: Inside Emotions on Rollerskates ::
— —
Rollerskates
I wrote "Rollerskates" alone on my living room floor, trying as hard as I could to get the weight of heartbreak off my chest. I was starting to learn you're not always going to have a good reason for wanting something – or not wanting something in this case – and that's ok. Nobody warns you that your twenties are just a series of falling on your face and trying again. That's definitely the case with me and I wanted to portray that in a way that allowed me to laugh at myself a bit.
One Minute
"One Minute" was actually written about the same breakup. There's always that lingering period of time where the lost routines formed with an ex need to be filled, and that empty space can feel so heavy sometimes. I always felt that weight the most in the mornings, when I was still in between dreamland and reality, expecting him to still be there.
Andrew
"Andrew" is pretty much a journal entry – they all are really – but this one particularly leaves nothing out. I think the lyrics speak for themselves, but overall, it's about the haunting nature of past relationships and the unfortunate truth that there's really no rule book when it comes to healing. The memories written about in this song are ones that I look at as moments that taught me a lot about myself and made me stronger.
Opinions 
All of the other songs are written to other people, but this one I wrote to myself. I'm definitely someone who cares a lot about other people's opinions, and on the day I wrote this I was feeling extremely fed up with that part of myself. It's definitely a nice reminder that I'm capable of not giving a fuck, at least on some days, and I hope it can give other people a little boost of confidence as well!
Drive 
"Drive" is trying to paint an internal battle that comes with the decision to part ways with someone you really care about. I was both certain that it was the absolute right decision, as well as haunted by the huge mistake I had made. Even though I knew that getting in my car and driving over the see him would make me feel better instantly, I also knew that the right thing to do can't always be the easiest.
— —
— — — —
? © Clyde Munroe
:: Stream Ryann ::
---