With a roaring voice full of passion and pain, strength and conviction, Stealth makes a definitive statement on his debut album 'Bury Me', a dynamic introduction whose smoldering soul and hearty blues leaves an immediate and lasting impression. 
Stream: "Bury Me" – Stealth
---
With a musical name like "Stealth," one might expect to hear a soft-spoken singer whose gentle lilt carries like whispers on the wind – subtle, hushed, there but barely noticeable. To be stealthy is to come and go undetected – yet the UK artist who bears this name immediately makes his presence known. With a roaring voice full of passion and pain, strength and conviction, Stealth makes a definitive statement on his debut album Bury Me, a dynamic introduction whose smoldering soul and hearty blues leaves an immediate and lasting impression.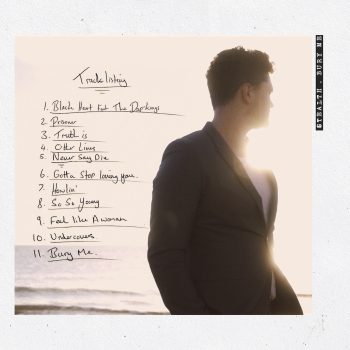 Heaven knows I haven't always been a good man
But Hell knows I've tried
My angels never seem to understand
My demons inside
It's a constant struggle
My anxiety's a bitch
It's never that subtle,
My need to fit in
Oh, it's selfish, I know..
I hope when they bury me,
There'll be a crowd
Not one dry eye in the place
When they lay my body down
I hope when they bury me
There'll be a crowd
Cause if I go down today,
There'll be no one around
Released April 9, 2021 via Ultra Records, Bury Me is an expansive and diverse, yet incredibly cohesive best step forward for Birmingham's Stealth. Active since 2016, the vibrant singer and songwriter spreads his wings wide in an eleven-track pop record that encompasses soul and blues, rock, Americana and outlaw country, electronic and dance elements, and more. It's an incredible array of immersive and intimate soundscapes – each of which delves into a heavy heart reckoning with everything from anxiety and mental health, to romance and self-confidence, personal hopes and inner dreams, and beyond.
His music feels fresh and sounds timeless, yet there's no denying that Bury Me is a long time in the making.
"You're telling me!" laughs Stealth. "I look at some of my first promo pictures and barely recognise that fresh faced individual! In all honesty I wanted it to be the strongest body of work I could put out. And unfortunately, that took a little more time than anticipated. Us artists tend to be pretty hard to please (laughs). But I am very proud of this album, every song means something to me in one way or another. If you listen through chronologically, I think you can hear the transitions I make throughout the album stylistically. And it has taken a while to get here so naturally inspirations evolve and change, but my vision from the get-go was to deliver something that is true to me and the music I love to listen to and make and I feel I achieved that."
From the groovy opening lines of "Black Heart" – which features none other than powerhouse legends The Dap-Kings – to the achingly visceral final moments of the concluding title track, Bury Me rages with a fine balance of enchanting turmoil and charming resilience. "I think it's quite a broad brush that I have painted with and shows a bit of versatility without straying too far outside the lines," Stealth tells Atwood Magazine. "I always hoped to make something that's an enjoyable listen from start to finish, and for that to happen an album in my opinion needs to explore and take you on a journey, and I think it shows my willingness as an artist to experiment and push myself."
---
Long in love with soul and blues music, Stealth's record embraces these long storied genres both in style and sound. The artist's voice carries every song, rising and falling in time with a hearty, charged rhythm section, glistening pianos, and when appropriate, churning guitars.
"It is a deep-seated love I have had since I was a child," Stealth says of the soul and blues genres. "I have dalliances with other genres. I can remember banging out some hardcore dubstep circa 2008 but I always get drawn back to the emotion and realness of soul and blues music. It's like a first love. It runs deep and will never truly leave."
Perhaps as important as his sonic imprint is the impression he makes through storytelling: Much more than pretty voice, Stealth's songwriting captures world of emotion and relatable connection, diving into life's turbulence and taking pain and anxiety apart, piece by piece. He cites a few highlights that, for him, speak to personal moments he was able to transform into universally relatable messages.
"I put a lot of time and effort into the lyrical content of all the songs I write. I have loads of favourite lyrics. In "Bury Me" it's in the chorus: "I hope when they bury me there'll be a crowd, Not one dry eye in the place, when they lay my body down." I'm not sure why it's not overtly poetic, but it just gets me. I also love the opener on "Howlin'": "I got a drinking problem that's what she'd say, but it's the drinking that makes the loneliness fade." It's quite a ballsy start and brutal in its honesty."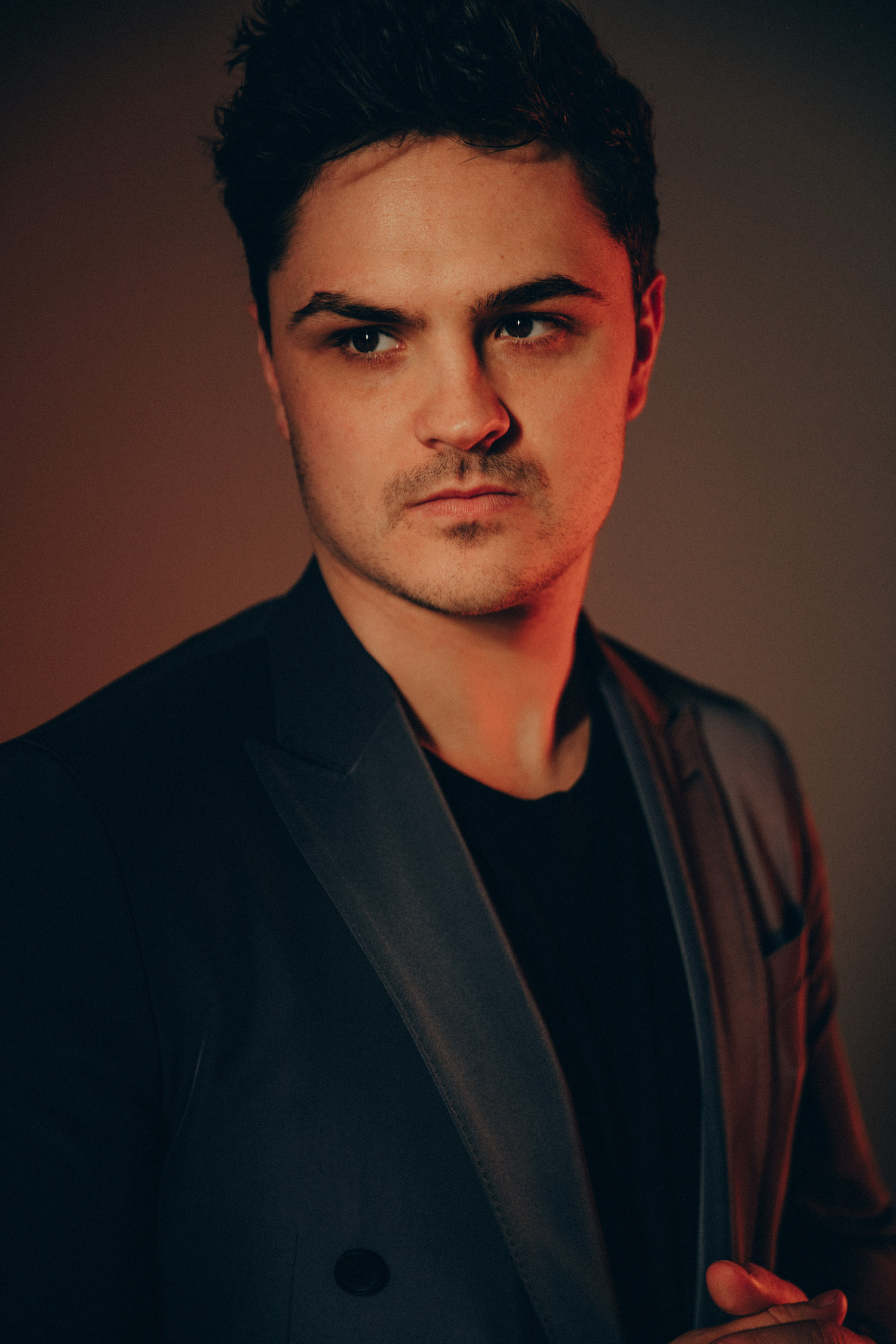 The aforementioned "Bury Me" – an impassioned, heartbreaking upheaval, if ever there was one – is a keystone of Stealth's artistry. It's his favorite song on the album, and it's the inspiration for the title. "That song on the album is the most personal to me," he says. "… It's a tightly contested race. The opener "Black Heart" definitely runs it close. I also really like the latest single "Undercovers." I think it's a really nice moment on the album – I love them all. But this one ["Bury Me"] just edges them out."
Stealth's full-length debut arrives at a moment in 2021 where we are hungry for inspiration and passion. His music – reminiscent at times James Arthur, Jamie N Commons, Adele, Nathaniel Rateliff, and even Imagine Dragons, but wholly singular and unique to these names – fills that need, delivering a fervent and immersive soundtrack to our own introspective journeys. It's the music we need to wear our hearts on our sleeves – the kind of songs that inspire us to let our feelings flow freely and true.
"Honestly, I just hope people enjoy it," Stealth says, "… and want me to make another one. For me, I've learned patience……. in saying that I'm looking forward to getting stuck into album 2! So, in reality I've learned nothing…"
---
Smiling and laughing along the way, Stealth has created a record for good times and bad, moments of ease and those of hardship. His intoxicating soul sound hits hard; he's a natural-born performer with enviable talent and finessed skill. All of this and more gets packed into a 36-minute debut that leans into cracks, embracing the imperfections that make life interesting, difficult at times, but worth the pain. Experience the full record via our below stream, and peek inside Stealth's Bury Me with Atwood Magazine as the artist goes track-by-track through the music and lyrics of his debut album!
— —
Stream: 'Bury Me' – Stealth
:: Inside Bury Me ::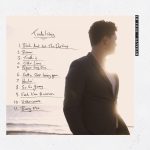 — —
Black Heart (ft. The Dap-Kings)
I love this song so much. I wrote it when I was feeling really down about music in general and felt a bit lost, Luckily I was in a session with my mates Cameron Warren otherwise known as ST Louis and Joe Killington and we all just wanted to write a classic old school banger and this is what came out. Then my label mentioned about getting the Dap Kings on it which I really didn't think was going to happen. Next thing I knew I was stood in front of the band at Daptone records in Brooklyn singing away with them, it was my first time recording on tape and I was so nervous but I feel a lot of that raw energy really comes through on the final track. That day in NY is one of the best in my life to date.
Prisoner
This song is all about how I felt when I first moved to London. A small fish in a large ocean, yet because I didn't know anyone and just worked initially while down here I felt incredibly restricted and lonely. Written with a young producer called Chase Akers and  my good friend Matty Benbrook (Paolo Nutini/Jack Savoretti) who I had been working with a lot in London, but it was only when we were paired together on a writing trip in Nashville that this song came to us. Not sure why we had to get an 8 hour flight to write it, I guess it was all the inspiration of the town and nothing to do with the copious bottles of beer at Browns Bar.
Truth Is
This is one I wrote for my girlfriend, before writing it I had pretty much exclusively put out downbeat songs and breakup songs about a previous relationship. So wanted to write an upbeat positive song for my new partner (She was new at the time) written with Michael Angelo (Sam Smith/Lady Leshur) and Ali Tennant (David Guetta/Jessie J) the song came together really quickly. This one holds a special part in my heart because it landed on Fifa so not only did I make my better half happy, I got major props from the lads!
Other Lives
This is apparently the girlfriend appreciation section of the album. A bit more of an emotive ballad, and written much later into my relationship, the song is all about asking what I did to deserve her (In a good way) when I cause her so much stress (Also saying some of this out loud is seriously making me cringe).
Never Say Die
Sometimes working in the arts can feel like a real struggle. Like you are constantly fighting an uphill battle, and this song for me comes from that place. "I'm not the best but I'll fight till the end" is the lyric in this song that I feel epitomises me. I know there are many people who are more talented than me, I can't control that. I know there are people whose number gets called when mine doesn't. I can't control that. But I can control how hard I work, and the effort I put in. And hopefully if I work hard the rest will look after itself, so never say die.
Gotta Stop Loving You
Remember those breakup songs I mentioned earlier. This is one of them. All about getting dumped, and although you know it's for the best and the right decision, it doesn't stop it from hurting.
Howlin'
We've all been there after a night out and thought I've got a problem, I'm never going to drink again. Well I went out whilst on a writing camp in Copenhagen and got a little bit wasted. Woke up, voice was fried, fear was rampant and the taxi was outside waiting to take me to the studio for the last days session. I just had the line 'I've got a drinking problem' running round my head. (Don't worry this isn't a cry for help) as soon as Gavin one of the co-writers on the song played the guitar riff the song literally took about 10 minutes to write. I really think like you can feel my hangover in this one.
So So Young (x ASLOVE)
Written on a winters night in London when everyone in the room dreamt of escaping somewhere warmer. Aslove already had the track put together when I turned up and as soon as he played it I knew the idea I had been playing around with in my head on the tube journey would fit. A song all about reminiscing about leaving small town life in search of something more. My own take on a Bonnie and Clyde Story.
Feel Like A Woman
I wanted to write something sexier. Some real baby making music. And this is as close as I could get.
Undercovers
A product of lockdown. This song was sent to me part done from my label and I felt it needed a little more so jumped on zoom (so 2020) with one of the co-writers and refined the song and added a chorus. This song is all about an instance where someone you are having intimate relations with is quite happy with the status quo but you've caught feelings.
Bury Me
The title track of the album. And probably the most personal of all the tracks. Bury me came from a conversation I had with a friend where they said they wanted people to be happy at their funeral. Now I understand this logic, Celebration of their life blah blah blah, But I disagreed and said I want people to be miserable at mine. Now I was trying to be funny in that instance but it got me thinking. How would I want to be perceived after death and how I want my funeral to go. (I know cheery stuff to close the album with) And that's where line 'I Hope when they bury me, there'll be a crowd' came. I took this to my session with Jenson Vaughn, Ryan Spraker and Tom Payton and we made my favourite song on the album. It ends up encompassing my constant need to be liked and my anxiety around being accepted. Its sad, But weirdly uplifting in a way. Exactly how I want my funeral to go. PS you're all invited if you buy my album.
— —
— — — —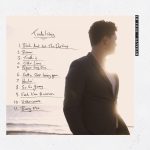 ? © 2021
:: Stream Stealth ::
---