Atwood Magazine is excited to announce a new partnership series, The Tour Manager's Guide, a podcast by Danny Carissimi featuring various musicians and industry professionals as they talk about their life and career. The first of this series features Eli Maiman from Walk the Moon.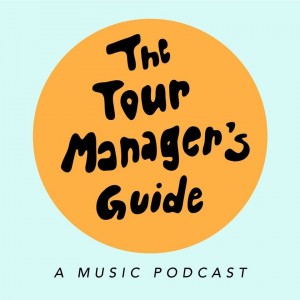 — — — —
Every time I record my podcast I tell myself I'll only record for 30 minutes… and then I record for over 2 hours. My interview with Eli Maiman was no exception. We run in similar circles and when he's out in LA I frequently run into him at bars and parties. We've had many conversations, drunken rants, and friendly chats, but nothing like this.
I was actually a bit nervous because on my way to his house I took a sharp turn and smacked into the curb and blew up my tire. I didn't want to look like some schmuck and cancel, so I drove with a very flat tire up a steep hill to get the house. At one point I was pretty sure the wheel was coming off. But the art must not suffer!
When I was finally inside, I realized I hadn't packed my audio interface. Sensing I was about to punch a hole in his Air bnb wall, Eli gave me an interface to loan – 'cause, ya know, he's a professional.
My favorite part of the interview was actually one that didn't make the cut. Eli talked about music school and how it can make you less excited in writing sessions because you always know what's going to happen. Like, he's taken so much music theory that chord changes are just expected logical progressions and it doesn't surprise him the way it used to. Conversely he feels he can hop into any jam session and play. I also found it interesting that he still practices guitar daily. I don't think I've met any professional musicians that do that.
My least favorite part of the interview besides being a dumbfuck on the way there was not pressing him hard enough on his relationship to Nick Petricholas (band's singer). I should have pushed him further and explored the relationship at length but I got scared and backed off. When we finished he said, "Why didn't you ask me more about Nick? I was ready to discuss it." But time was up and I had to go.
I'm proud of this episode and I think it has a lot of great points. Namely, you can pursue guitar as a craft like law or medicine. Money is there to be made and practice is important. And if you can't get on board with that… suck it.
— — — —
:: Different Colors – Walk the Moon ::