Buoyant and reflective, KATIS' new song "Touches" is a self-love anthem wrapped in electropop bliss.
for fans of CAPPA, Ellie Goulding
— —
Sorry truly is the hardest word to say – not only to someone else, but also to ourselves. We are flawed, fragile, and fallible beings. Everyone makes mistakes, yet we are often quicker to forget than to forgive, especially when we're the ones at fault. Buoyant and reflective, KATIS' new song "Touches" is a self-love anthem wrapped in electropop bliss.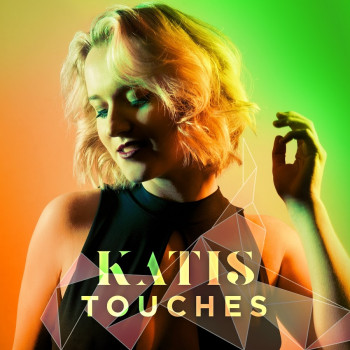 I get it right and sometimes I don't
Heart open wide, my back on the ropes
When I start running, you take me home
When I see ruin, you show me Rome
I get it wrong, but sometimes I don't
Atwood Magazine is proud to be premiering the music video for KATIS' recently-released sophomore single "Touches," independently released last week (August 1, 2018). The moniker for Camden, London-based Phoebe Katis, indie pop artist KATIS has introduced herself this year as an indie pop starlet on the rise: Her official debut single, "Promises," reflects her singer/songwriter and balladry roots while also emphasizing her way with words. "Touches," on the other hand, has more of the glitz and glamour of a stadium-sized pop song, with a propulsive backbeat and rich, luscious vocal harmonies.
"Admitting when you've messed up, or when you're down and out about something is often the hardest thing a person can do (nah, I'm fine, I'm just getting on with it, it's all good, nothing's wrong! …being certain mantras that have crossed my lips many times!)," KATIS tells Atwood Magazine. "It's even harder to then forgive yourself and not beat yourself up about it. I'm certainly one to talk from experience, and knew it was time for a change – this shift in perspective is the inspiration behind 'Touches'. The opening line says it all really… 'I get it right and sometimes I don't, heart open wide, my back on the ropes.' I'm a heart on the sleeve kinda girl; riding that wave, it's easy to get caught up in the wrongs and the rights, highs and lows, and finding acceptance and forgiveness for yourself is especially hard. My intention with 'Touches' was to reflect this perspective as well as the more obvious reading for that someone special. If you have that certain person that you can fall back on and reach out to, that's awesome, but what's equally, if not more important, is having yourself to fall back on when you get into tricky situations or make mistakes. We're only human!"
KATIS' love-littered lyrics are cleverly written to apply both to an individual, as well as to one's partner; this purposeful wordplay gives the song a certain multi-layered quality, helping it to feel fun and easy-breezy on the surface without taking away from its depth.
I know we've got our demons
I know we get it wrong
No illusions
Let me lay down my tension
Forget it all…
Nobody touches like you do
Nobody moves the way you do
Nobody else lays it down so bright
So nobody else gonna spend the night
Nobody touches like you do
KATIS shares, "I hope that listeners can resonate with the frankness of the lyrics; realise that yup, we all have demons, and we all get it wrong sometimes, but that's okaaayyy!! At the end of the day forgiveness and acceptance is everything, from and to yourself just as much as from and to other people. Combining this with the feel good summer-pop vibe of the track, it's there to lift people up, and I hope it does!"
Produced by Tim Bazell and starring British actress and artist Laura Johnson, KATIS' "Touches" video emphasizes the self-love aspect of her song that may not be so obvious to first-time listeners. Sporting a big smile, Johnson delivers a vibrant ode through physical performance. Dancing through Camden's streets, across bridges and through parks, she completely embraces her body in time with the song's bright bounce.
"This is my first exploration into the more studio-pop side of things," KATIS says. "I'm an old-fashioned romantic singer-songwriter at heart, usually found at a piano blasting out Carole King and Alicia Keys numbers, and a lot of my previous music has reflected this. 'Touches' and my previous single 'Promises' were a step into the modern-day studio era, whilst still holding true to my soul-jazz doo-wop roots. This transition is very exciting and I can't wait to get back into the studio later this year to get more tunes down!"
Stream "Touches" exclusively on Atwood Magazine!
— —
— — — —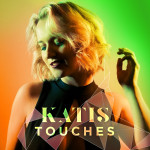 ? © 2018
:: Stream KATIS ::