Anna Rose unveils her innermost self – scars and all – on 'Last Girl of the Rodeo,' an achingly intimate, brutally honest, and breathtakingly vulnerable record of inner reckoning, self-acceptance, and self-love. The singer/songwriter takes us behind the scenes in a special track-by-track dive into her beautifully raw and empowering fourth album.
"Whatever Gets You Through the Night" – Anna Rose
---
In making this record, I came home to myself. The title claims that for me, and I hope the listener can find themselves within it too. F**k the noise. Make art.
Anna Rose is done running, done hiding, and done living in the shadows.
Active for over twenty years now, the eldest daughter of famed composer Alan Menken and Janis Roswick-Menken has cut her teeth as a songwriter, multi-instrumentalist, vocalist, and producer. She was never taught to take it slow, and so she never slowed down; from her earlier years in New York and Los Angeles, to her present-day in Nashville, Rose has continuously pushed herself, finding her home in the alternative space while embracing a wide range of genres and styles – from classic and indie rock, to pop, folk, country, and more.
You could say she spent all that time finding her voice – and you could also say that she's finally found it, once and for all.
Oh I'm back on my bulls**t
I'm back on my bulls**t again
I make sage tourniquets to hold all of my feelings in
And I sit on the roof and take pictures of the sky
Analog emotions expressed through the eye of a phone
That masquerades as a camera
What kind of life is this?
What kind of life is this?
What am I trying to resist?
What kind of life is this?
Independently released August 25, 2023 via her own Electric Child Music imprint, Last Girl of the Rodeo is a raw and unfiltered reckoning delving into the deepest reaches of Rose's soul. An autobiographical concept album described as "truth in costume," Rose's fourth studio album aches with unapologetic intensity as the artist performs her own emotional surgery, unveiling deep wounds and peeling back old scars as she stands "in the blast zone," retracing her steps and embracing every high and low along the way.
One can't help but feel like this is a swan song of sorts – and yet, like a phoenix rising out of its own ashes, Rose soars to soul-stirring heights as she embraces, releases, and forgives her past self. "If I could be anyone else, I'd still be me," she sings on the gut-wrenching "Already Gone," marking a vulnerable, visceral, and defining moment not just on the album, but in her own life. "Despite all of my mistakes, and I'm still clean. And I have no regrets, only that I waited this long to love myself."
You see, I was drowning in a sea of my father's gift and my mother's pain, so what good was the rain…
Achingly intimate and brutally honest, Last Girl of the Rodeo is a breathtaking record of inner reckoning, self-acceptance, and ultimately, self-love.
"This record was made from the search for my own integrity," Rose tells Atwood Magazine. "The longer you unconsciously move forward in your life without thinking about your choices, the further you often get from it… at least that was the case for me. This record is my own reckoning. It brought me back to myself and allowed me to feel a really personal, deeply personal, framework in terms of the actual songwriting, while then putting it in a style of production that felt both character-driven and like a story that someone else could dive into and find themselves in."
"I left my life in New York with two suitcases, three guitars, and my dog," she adds. "I got to Nashville, a place that had been my emotional home for years, and I made this album. It's both a concept record and the story of my life. It's both "good bye," and "hello." It's my truth, in costume. It's my comeback story. I'm not the same anymore. I am braver because I made it out alive. I made it back to myself. I made it home… The real truth, though – for me, this project was a success at midnight on Friday, August 25, when it was released. I feel like I was released in that moment too. I did this for me."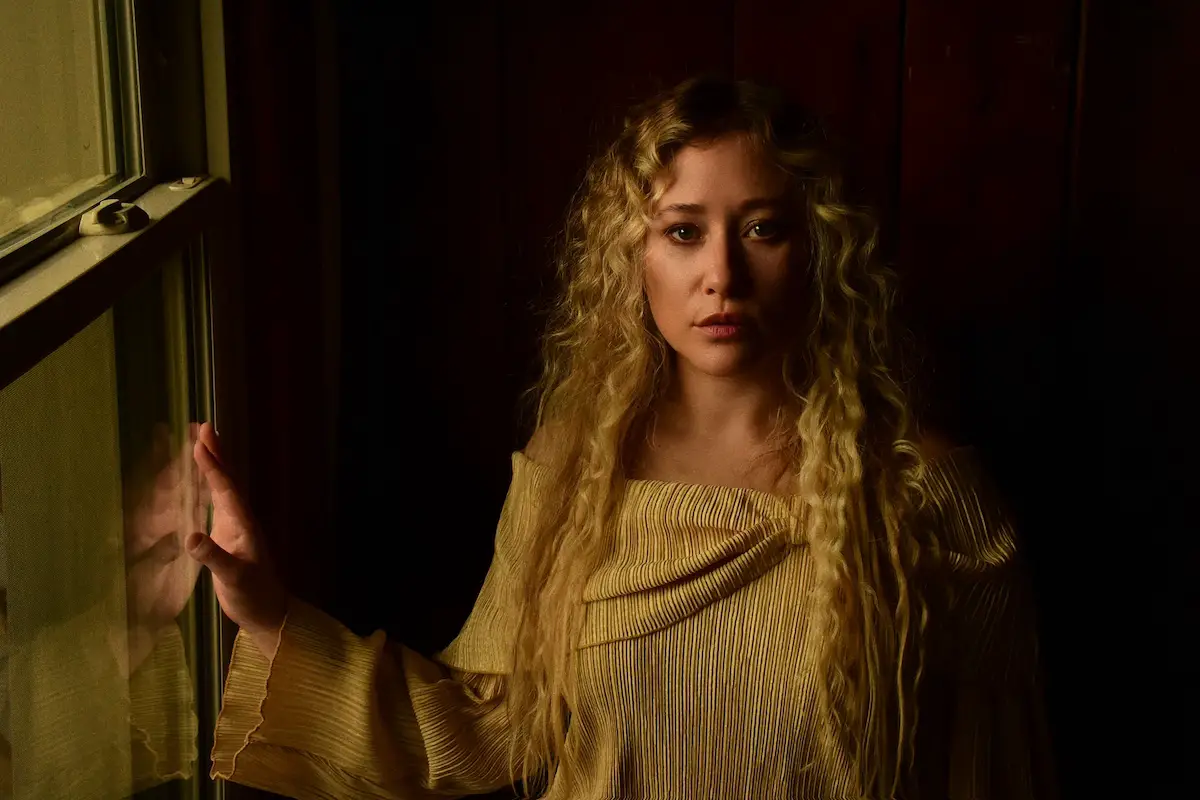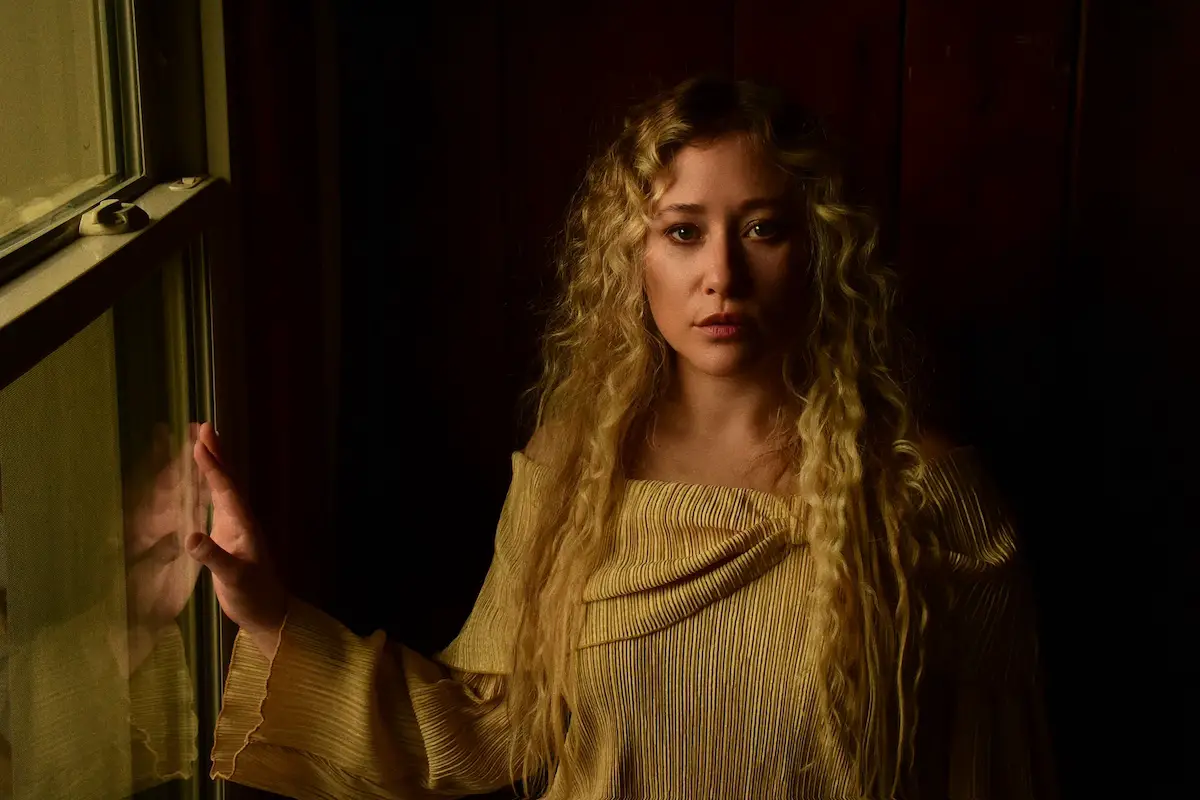 Everyone who stepped in the room and heard these songs knew I was broken and might heal like a badly-set bone.
Rose began this project with a singular vision and, despite the ever-present impulse to stray or change course, saw it through to completion. She describes it as the most effortless record she's ever made, and easily the most painful.
"My vision going into this record was to stay as close to the truth as possible in the songs, and then to challenge myself in the studio to make every sonic choice intentionally, not based on habit or the instruments I already play or a desire to fit onto a playlist or into a genre. To serve the songs and the story and leave everything else outside the room. That certainly did not change over the course of this album's creation and I'm so grateful to have had a creative partner in Paul Moak, my producer, who unwaveringly kept that pact with me."
"It was of paramount importance to me that we made sure every sonic choice mattered. I knew from the beginning that this record was not meant to be ear candy for the listener; there are moments of discomfort, honestly, but those moments tell the story and in that way, it truly is a concept record."
Oh, you really messed me up this time
I know, you can't even help it anymore
These days, feels like I'm running in circles
I gotta get myself out of here
But you want to tear it down to the end
You want to tell all my friends
You want to stand in the same place forever
When I'm already gone
Oh, if I could be anyone else I'd still be me
Despite all of my mistakes
And I'm still clean
And I have no regrets
Only that I waited this long to love myself
But you want to tear it down to the end
You want to tell all my friends
You want to stand in the same place forever
When I'm already gone
I'm already gone
---
I did my time and I've examined the rope, the tie that binds, it was never mine…
Last Girl Of The Rodeo is indeed a character study; Rose is both the author and the subject matter, an omnipotent narrator exposed – and empowered.
She thrives in her own fragility, essentially turning something one might consider a "weakness" into her greatest strength.
"The 'Last Girl of the Rodeo' is the girl that stayed too long at the party and now everything is empty, uncomfortable, unwelcoming," Rose explains. "The rodeo queen who's been thrown off the horse one too many times over the years and her makeup is smeared, but she's smiling because she's still standing. Sometimes, the music industry can feel that way. Life can feel that way, in general, if you miss or ignore the signs flashing red, telling you it's time to make a change."
"For a long time, I wasn't brave enough to be myself, in life or in music. In making this record, I came home to myself. The title claims that for me, and I hope the listener can find themselves within it too. F**k the noise. Make art."
Musically, Last Girl Of The Rodeo is something of an indie rock fever dream: An amalgam of Rose's inspirations throughout the past six decades that transcends time and space to feel at once timeless, evergreen, and yet irresistibly fresh – both of this moment, and beyond it.
"I hope that this record highlights all of the different facets of who I am as an artist," she smiles. "The influences that shaped me are all within this record – whether it's Fleetwood Mac or Rage Against The Machine, Sheryl Crow or The Beatles, Nine Inch Nails or Warren Zevon. Joni Mitchell. All of those influences are what have shaped me to be the artist and songwriter that I am today and today, I refuse to be confined to the parameters of an industry. This record shows people that I make music to communicate the truth without boundaries."
On the surface, twenty-three minutes sounds like a short amount of time, and yet in that short stretch, Last Girl of the Rodeo masterfully encapsulates a whole lifetime.
Each of its seven tracks is another raw eruption from fractured, aching, and deeply intimate depths. Highlights include the smoldering, cinematic "Whatever Gets You Through the Night" (don't miss this spectacular, spellbinding guitar solo at this song's end!), the hauntingly heartrending "Already Gone," the beautifully tender and traumatic title track, and the impassioned power-ballad "Alameda," the latter of which we previously described as "a cathartic upheaval from a bruised heart ready for healing – reckoning with love, loss, and the messy aftermath… while embracing the full spectrum of energy and emotion."
I touched down at JFK
I didn't call you, it was too late
Didn't want to make the same mistake as last time
So I took a car back home
And I stood there by the front door
Every instinct in my bones told me to run
So I tiptoed through the kitchen
And hoped you were asleep
How'd home become a place
That I can't wait to leave
Alameda, I fought for so long
But now I'm flying back where I belong
---
"This body of work as a whole feels like the best thing I have ever created, so it's hard to separate certain moments," Rose reflects. "I would say the very end of the record, which is the end of the song 'Last Girl of the Rodeo,' is also very important to me personally. To me, making this record was like making a movie. I wanted to tell the listener a story. My greatest hope is that someone will sit down and listen to this record from beginning to end. And that they feel the satisfaction of having been told a story that hopefully connects to them and their own unique experiences."
Every line on this album matters deeply to Rose – meaning choosing favorites is a damn near impossible task. Still, a few lyrics resonate on greater frequencies. "In the second verse of 'Already Gone,' I sing, 'If I could be anyone else, I'd still be me despite all of my mistakes… I have no regrets, only that I waited this long to love myself.' There's a lot of truth in that and it's particularly emotionally uncomfortable for me to sing, which I love. 'Back On My Bullshit, Part 3' is also lyrically significant, but I'd love for the people to discover those lines for themselves."
Well no mystic could tell you how to make every wrong right
There's no guru out there who will hold you at the end of the night
All the sage in the world, well it won't make you pure
The blood in our veins makes us so much more than our ruin
It makes us human.
Oh, what kind of life is this?
What kind of life is this?
What are we trying to resist?
What kind of life is this?
– "Back on My Bullshit, Pt. 3," Anna Rose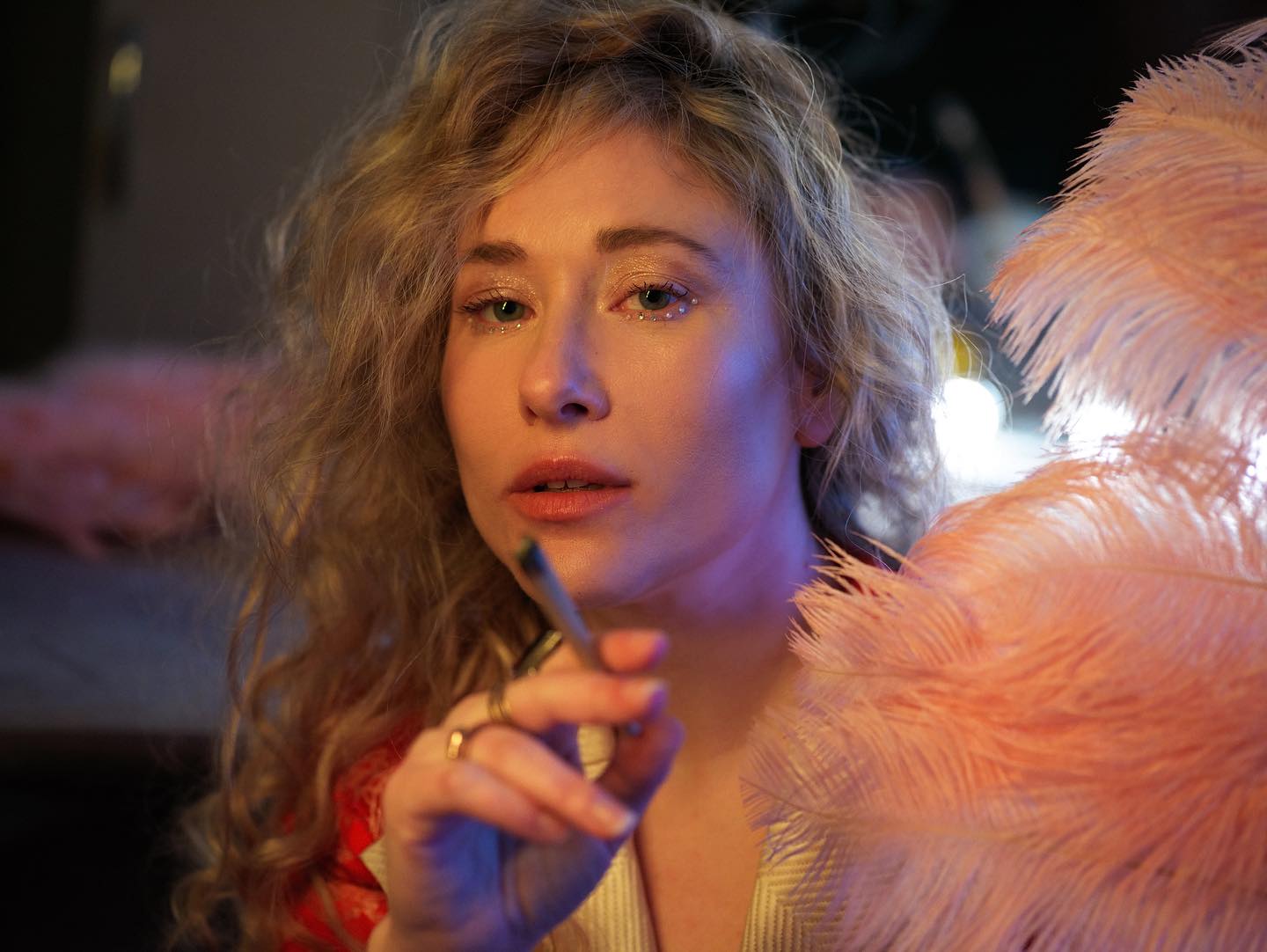 Last Girl of the Rodeo may be a reckoning, but it's also Anna Rose's redemption.
Her lowest lows are transformed into her highest highs as she embraces her own story like never before, learning to appreciate her life's journey and uncovering some deeper universal truths along the way. No longer will she languish in the shadows of what could have been; from now on, Anna Rose will be dwelling in a newfound loving light.
"I hope listeners take themselves away from it," Rose shares. "I hope that they see themselves in this music and find the strength to make brave decisions in their lives that will ultimately make them happier. This record is 22.5 minutes. It is, in a very tongue-in-cheek way, a tragedy told in the length of a sitcom. It's the laugh at the funeral. This record is my truth in its most naked form but costumed into a starry-eyed tale. In the end, this album belongs to no one. It belongs to no parameter, no boundary or label, and that's the thing I'm most proud of. It's my story, but it's yours too."
Experience the full record via our below stream, and peek inside Anna Rose's Last Girl of the Rodeo with Atwood Magazine as she goes track-by-track through the music and lyrics of her vulnerable, soul-stirring, and beautifully breathtaking fourth album!
— —
Stream: 'Last Girl of the Rodeo' – Anna Rose
:: Inside Last Girl of the Rodeo ::
— —
Back on My Bullshit
This was one of those songs where I knew that the songwriting process would be complete when I had uncovered the depth of its meaning. It's meant to wake the listener up. It's about accountability — because you cannot hide the rot in the wood.
Whatever Gets You Through the Night
This song is about a moment, a chance encounter, that changes you. When you obsess over this one thing from a person that you don't know, who says something to you that is so profound, and you realize that strangers can see you. You feel like they can see something so inherent inside of you that the closest people to you cannot see. It becomes the thing that gets you through the darkness.
Alameda
This song is very much about the breakup of my marriage. It's extremely autobiographical and it was a really hard one to write for that reason. Alameda is this tiny island off of San Francisco—and the way it was described to me was this beautiful place with pretty houses and sweet families. I realized that it was the fantasy of this place that I wanted to run away to, that I had completely fictionalized it in my mind. It's not really about Alameda, it's about the tornado that takes you to a fantasy path forward, like the yellow brick road.
Pray To The Trees
It says the thing that no one wants to talk about. That we as people affect each other, and what we bring into the room affects everyone else. Whatever the person listening to this song ascribes to it matters, but within it, I am saying that this song is not meant to save you. It is important to save yourself.
Already Gone
"Already Gone" is the true distillation of where I feel that I'm at, not just in my career, but as a woman and as someone who sits on the precipice. This song is both a "goodbye," and a "hello." I remember writing it fairly quickly, looking back at the lyrics and knowing my life had changed in that moment.
Back on My Bullshit, Pt. 3
This last piece of "Back On My Bullshit" is the lesson learned. Splitting up the song and omitting Part 2 was important to the story for a variety of reasons, but Part 3 is in this position on the record because it needed to precede the final track to conclude the collective story before I finished my own. The song as a whole is littered with questions; it's my way of telling my own story alongside the listener's experience. To let the listener find their own meaning.
Last Girl of the Rodeo
"Last Girl Of The Rodeo" is the conclusion to my own narrative within this album. It's really my origin story. Lately I've been closing my shows with it and saying, "if I could only play you one song to tell you who I am, this would be it." This song is the truth, my truth, and it took me a long time to get to my acceptance of that.
— —
— — — —
 © Alexa King
:: Stream Anna Rose ::
---