Sometimes we let ourselves fall for someone, even if we know there's nothing there. Why do we do it? What compels us to leave logic behind and let our emotions lead us astray? Tomten fall down a rabbit hole in "Limbo's Daughter," embracing an unattainable romance through a dreamy haze of sprightly melody.
Here comes Limbo's Daughter now
Why, she's walking on water
With some of her pals
One might say you like her too much
In the realm of unwell
And you're acting as such
Will she inherit the earth when it dies?
Seen a vacant world
In her marigold eyes
Listen: "Limbo's Daughter" – Tomten
---
Atwood Magazine is proud to be premiering "Limbo's Daughter," the latest single off Tomten's third full-length album, Cremation Songs (out July 7, 2017 via Plume Records). The Seattle baroque/dreampop trio of Brian Noyes-Watkins (keys, guitar, vocals), Jake Brady (drums), and Dillon Sturtevant (bass, vocals) deal with death and the will of the world in a number of different ways on their upcoming record, and "Limbo's Daughter" is not immune to such heavy subject matter. Beneath a relatively upbeat soundtrack lies an uneasy foreboding of darkness to come.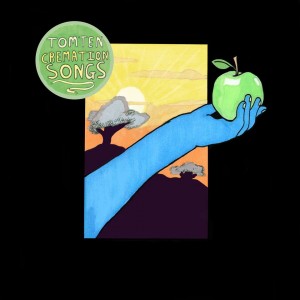 "'Limbo's Daughter' is one of the album's more poppy upbeat numbers, and it came together in an unexpected way, 'cause half the keyboard on the Wurlitzer was out of tune, so I had to play the Wurlitzer and Rhodes set up next to each other — higher octave on Rhodes," recalls Brian Noyes-Watkins. "The happy accident moments like this made recording this LP a more exciting experience. I can't decide if this is a seduction song or a breakup song — maybe both? I'd prefer the 'choose your own adventure' route with these songs. One of my favorite things about this song is the little dueling guitar part in the middle that was played by Jake Brady and Jason Quever: Jake's guitar going direct to get that curdled milk tone, and Jason's FDA approved melody line."
But you know it's not right
Yes, you know it's not right
As you're leaving yourself
At the gate
Of a pageant you create
And this trouble
It can't wait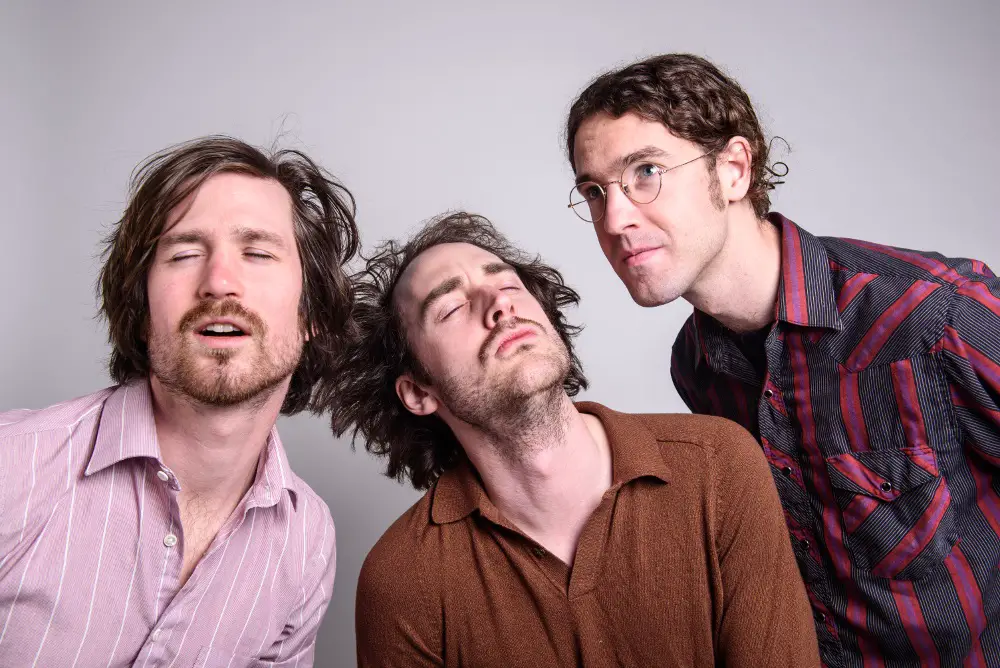 The narrator evokes an unshakeable helplessness as he observes his own ill-fated love towards Limbo's Daughter, building up praise for what he knows will only lead to disaster. It's amazing, how two people can occupy the same space but have such different understanding and interpretations of a moment. She is portrayed as a girl who see the warmth in the world through an unencumbered, youthful lens; happy and full of love, but in another world and out of grasp.
So goes Limbo's Daughter then
Fata Morgana
Face in the wind
One might say you knew from the start
Just how it would end
And tether your heart
Well it's written in Albion lore
And beyond the pale
It's greener for sure
Tomten evoke a light psychedelic pop sound, their bright harmonies reminiscent of classic rock acts ranging from The Zombies to The Beatles. Warm keyboard tones drive the song onward whilst the band's vocals fill the sonic landscape with wonder and color. Through the haze, Tomten are able to find clarity, even if the end result is an unpleasant one. "Limbo's Daughter" is dazzling, an infectiously hypnotizing piece that invites us deep into Tomten's world, to embrace the dream of love even at our own physical and emotional expense.
Because sometimes, falling for someone is worth the pain. Vale la pena, as they say. Stay tuned for more from Tomten: Cremation Songs is out July 7, 2017 via Plume Records!
— — — —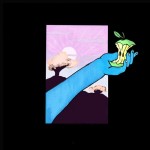 cover © Brady Harvey
:: Listen to More Tomten ::