Indie rock outfit The Veils' first single off their album '…And Out Of The Void Came Love,' "Undertow" possesses an intimate and haunting sound that stirs the soul.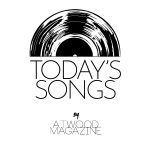 Stream: "Undertow" – The Veils
---
An undertow can be defined as "a current of water below the surface and moving in a different direction from any surface current." An undertow can sweep you away, making one powerless to its penetrating pull. The Veils' lingering track "Undertow" depicts the blood, sweat and tears it takes as a writer and all the intricacies that go along with that. Sometimes you do not grasp until later in life, how much it takes out of you. Frontman Finn Andrews grew up surrounded by the craft. Even with his parents being accomplished writers, he still did not fully comprehend the arduous feat.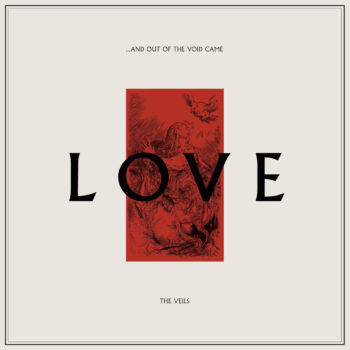 Just like my daddy lead before me
And like my mother did for sure
They did their best to try and warn me
Just what awaits behind the door
Anyone that is a creative, whether it is writing, singing, acting etc. understands just how much work it takes. That fierce diligence is felt through slithering soundscapes of beguiling synths and pounding percussion. The smooth, syrupy tone sucks the listeners deeper and deeper mimicking an undertow dragging you in. At times your craft can take everything out of you. Andrews knows that all too well.
And all it takes
Is all my love
And all it takes
Is all my love
It's in the blood
Andrews has been tirelessly working to perfect his skill from a young age. At 16 he was signed to a record label and since then The Veils have released six studio albums. The English / New Zealand project is comprised of Andrews, Sophia Burn, Dan Raisin Brook, Henning Dietz, Raife Burchell, Uberto Rapisardi and Liam Gerrard. The band has had a long history, touring consistently for 20 years. The group has garnered a large fan base that admires their dedication. That perseverance comes through in their astonishing live performances.
Commitment like that though, can wear you down and make you question everything. Andrews reveals, "In the year before I started writing this album, I really didn't think I'd ever write another album again. I was done. I'd irreparably broken my wrist on stage. Then this song came shimmying down the drainpipe, and it really seemed to be willing me to carry on." At times you can feel as if you are trapped in a cycle causing your inspiration to go stale. Once you break free from your coop you can truly fly.
Let the brink
You feel it better
You spill the ink
Over the page
These mine of gold
Help to forget
I'm Just a man
Bird singing in a cage
We all go through ups and downs in our lives. That goes for our passions. As much as we enjoy them they can suck the life out of us as well. Andrews describes the piece as a "song about writing songs." He also admits it was written at an extremely low point in his life. Every now and then we need a reminder to push through the undertow.
And I'm going deep
In thе great undertow
And I can't escape
From the great undertow
— —
Stream: "Undertow" – The Veils
---
— — — —
? © Matt Hollyoak
:: Today's Song(s) ::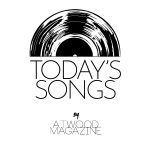 ---
:: Stream The Veils ::