A collection of catchy and cathartic outpourings of effervescent sound, Sydney indie pop duo Dekleyn's debut album is a spark of welcome warm light.
for fans of The 1975, The xx, Bad Suns, Nightly
Stream: "Leave It to Me" – Dekleyn
---
A collection of catchy and cathartic outpourings of effervescent sound, Dekleyn's debut album is a spark of welcome warm light.
Uplifting and energizing, the duo's music dwells in a place of comfort, where connection with the listener is (essentially) a given. Relatable and sincere lyrics melt into propulsive, seductive sounds on Dekleyn, a sweeping soundtrack whose intimate confessions and up-close vocals capture a familiar coming-of-age reckoning.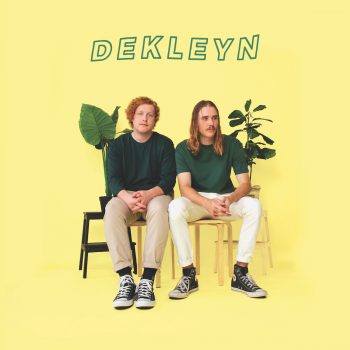 Independently released October 6, 2020, Dekleyn deftly blends the EDM and indie pop worlds into a compelling wash of sound and feeling both worlds can appreciate. The product of Justin Kleyn and Matthew DeCelis, Dekleyn's stated goal (as it were) us to broaden the horizons of conventional indie pop. Hailing from Sydney, Australia, the duo have been experimenting with sound and pushing barriers to some degree over the past three years. Their debut calls to mind a marriage of The xx and The 1975, blending the chill with the confessional as the band balance finessed sonics with an airy and ethereal backdrop. The result is strikingly human, enveloping, and immersive.
"This album is the product of a year of hard work and many years developing our skills as songwriters and producers," the duo share. "It symbolises a turning point in the evolution of dekleyn and it has been a huge steppingstone toward our next phase."
Title track "Leave It to Me" sets the tone with a steady pulse and suite of vivid, tempered instruments. At the heart of the song lie the pair's earnest vocals, conveying a sense of surrender and trust. The ensuing journey is consistently enthralling, with early standouts "What We Could Be" and "Who We Are" making a memorable imprint through sweet, memorable melodies and top lines.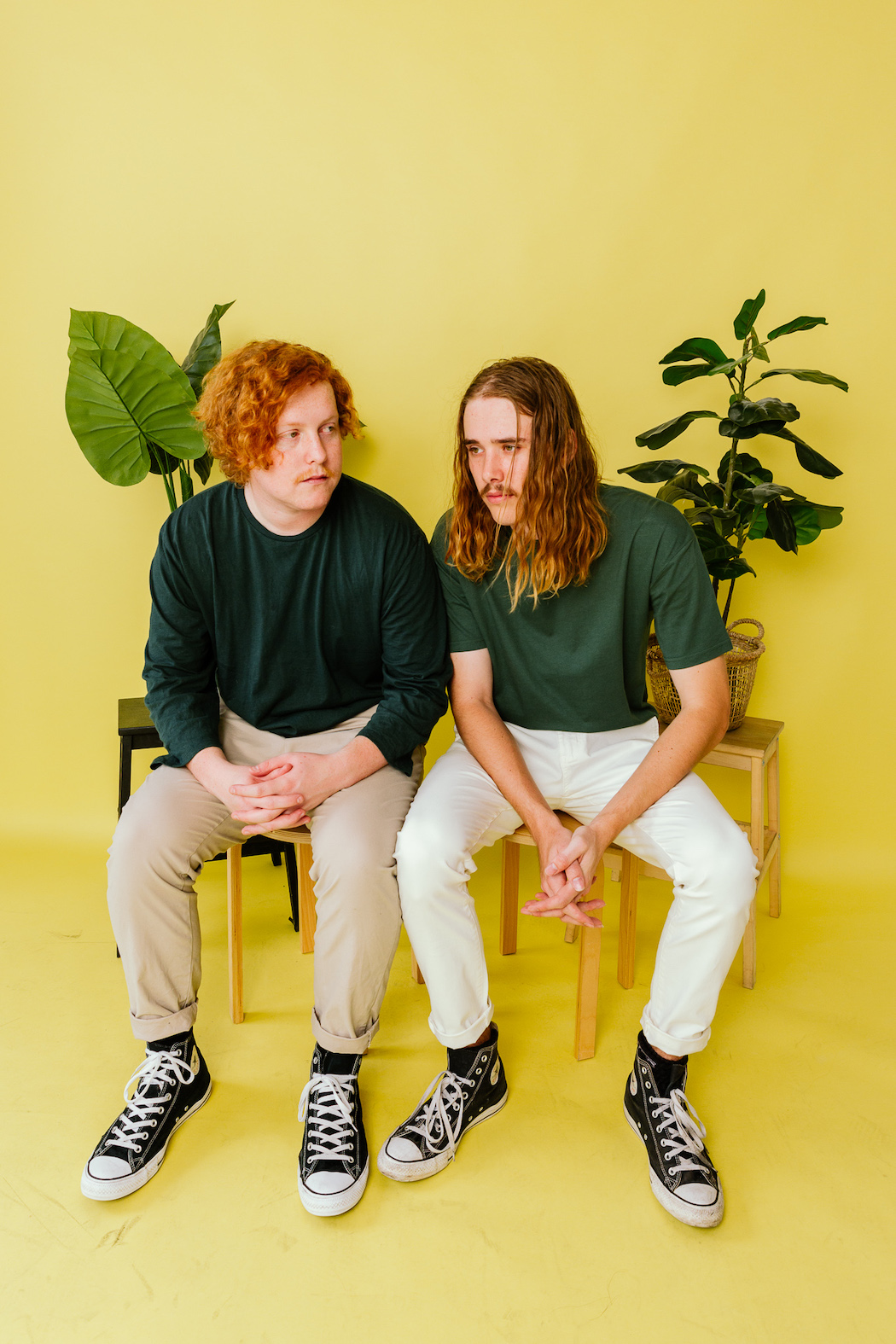 As the record progresses, Dekleyn appear to get more comfortable with experimentation: While they don't stray far from pop structures, their music does get more involved and nuanced – thus making the record's back half a must-listen for fans of the classic "deep cut." Songs like "See Right Through Me" and "Is Everybody Happy" are full of space, giving listeners a chance to lay back and dwell in pools of sound. Dekleyn proceed to end on a high note with "Modern Age," a soaring exploration of oneself and one's surroundings that leaves us in a dreamy state of reverie, ready for more. It's an ideal sendoff from a band whose story is only just beginning.
Experience the full record via our below stream, and peek inside Dekleyn's self-titled debut album with Atwood Magazine as the band goes track-by-track through the music and lyrics of their first release!
Dekleyn is out now.
— —
Stream: 'Dekleyn' – Dekleyn
:: Inside Dekleyn ::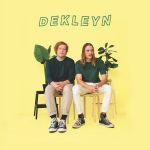 — —
Leave It To Me
The opening track on the album, this one started off as a super slow pace, broken down track with basically just a kick and a cowbell, but quickly developed into a full, upbeat tune. A song about love and change.
What We Could Be
One of our personal favourites. One of the last tracks we made for the album after we were almost settled on the songs for the album. The majority of this was conjured up in one night and it didn't take long until the final product was finished. A super smooth and easy song that we really connect with.
Who We Are
The 'banger' of the album, the jump up and dance kind of song. This one is made for the live stage and is the one we are most excited about playing. A lot different from our usual sound but with a bunch of the guitar pop elements that we're used to.
All in My Head
A darker side compared to most of our happy pop songs. An upbeat, emotional song that speaks about the thought process of somebody going through a difficult period.
Time, Place & You
A similar vibe to WWCB, a smooth, relaxed tune with happy, inspiring elements and lyrics. A love song speaking directly to a person about the importance of their presence. One of the deeper songs lyrically on the album.
One More Night
The first song we started working on for the album. We started it, found it was too complicated and hard to work on with all the different layers, shelved it for a few months, came back to it and made it what it is today. This was the hardest song to make with the most elements and so much going on.
Bruise
A slow change of pace, a laid back ballad about the troubles of a relationship coming to an end. A piano driven tune that has similar elements to an old favourite Chasing Dreams. The opening lyrics "Lights off, charge my phone. In the morning i'll be all alone." are highlighting a common scenario in today's age.
From the Start
The final track we wrote for the album. We thought we had the album complete until we decided we needed an 80's sounding, synth driven song for the album. Another love song, this one being about the ups and downs of a relationships but ultimately just doing everything each other can to be together.
Give It Up
This track, co-written and produced with good friend Billy Fox, started with a simple piano melody Billy had come up with. Together we spent a day coming up with the spine of the song, took it away and turned it into an original, deep, dark, mellow ballad. Justin and Billy's vocals both feature heavily on the track, with Billy leading the chorus with silky smooth melodies and harmonies. The song climaxes in a big bridge rich with harmonies and building guitar riffs. This is also the first co-writing session we ever did and it turned out to be better than we could've imagined.
See Right Through Me
The first release off of the album. This one came together in the space of about 2 hours with a simple guitar riff creating the spine of the track. The song builds slowly into a delicate, smooth, upbeat pop song about finding a dream partner that 'see's right through me'.
Is Everybody Happy
The slowest song we've ever written. IEH is a song written by Justin for his late pa that's full of raw emotion, soft piano and guitar melodies, and emotional lyrics. "Is Everybody Happy" is the phrase Justin's Pa would commonly say when entering a room as he was a man that always put everyone else's needs in front of his own.
Modern Age
The final song of the album. There was no question for us that this song had to be the last on the album. An upbeat, rock-pop type song. Think intro to a 90's high school teen movie or the end of an Adam Sandler movie as the credits are rolling after he's just gotten the girl. The fade out at the end of the song is a real highlight of the album as it really leaves a nice taste in the mouth at the end, joining the bridge and the prechorus together.
— —
— — — —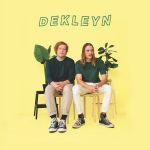 ? © Cath Connell
:: Stream Dekleyn ::
---