Every Friday, Atwood Magazine's staff share what they've been listening to that week – a song, an album, an artist – whatever's been having an impact on them, in the moment. Here's this week's weekly roundup!
— — — —
— —
:: "Harmony Hall" – Vampire Weekend ::
Anger wants a voice, voices wanna sing, singers harmonize, 'til they can't hear anything!
Vampire Weekend's "Harmony Hall" is a radiant ray of bright sunlight shining through the darkness. Like a hug from an old friend, the band's first song in six years feels familiar, yet new. It's a rush of springtime warmth – a tender injection of sweet euphoria bathed in elegant acoustics and rich harmonies.
It's also a powerful rebuke of hypocrisy, bigotry and duplicitousness in the modern era. I've read analyses discussing "Harmony Hall" as a critique of the American collegiate system and of university culture in general. Harmony Hall is the name of a building at Columbia University (where Vampire Weekend formed), and one can certainly draw more connections out of the song's lyrics. Personally, I experience "Harmony Hall" as a greater protest against intolerance and all its ugly colors. Ezra Koenig's encapsulation of mob mentality and its blinders (anger wants a voice…) is inspiring – an incredibly catchy way of expressing the dangers of dogmatism and propaganda (here's looking at you, Fox News). Prejudice and division are a natural biproduct when people are fed skewed coverage that affirms and/or reinforces pre-existing biases.
At the same time, we all have our own Harmony Hall: A space we once thought sacred, that is sacred no more. Vampire Weekend have simply found a way to soundtrack that experience, offering a vessel through which we might better understand the complex nature of good and bad in our everyday lives. A smile-inducing injection of spiritual enlightenment, "Harmony Hall" is the energizing spark of life we never knew needed. It feels like Van Morrison meets George Michael's song "Faith," and at the same time, it's unapologetically Vampire Weekend through and through!
---
:: Vampire Weekend – Vampire Weekend ::
This week, the news of Vampire Weekend's upcoming double album dropped. Their first in nearly six years, and their first one member down. Rostam's departure from the band saddened me, as he was responsible for so much of what I loved about their sound. Though I enjoy the new singles, they mostly have me returning to VW's first, self-titled album, and thinking about why it still resonates with me so deeply all these years later.
Back when Borders bookstore was still around, I wandered its CD section as an eighth grader, looking for new music. I was in my Twilight stage at this time, and pretty much anything with the word "vampire" on it caught my eye. When I put on the headphones attached to the CD shelf and chose Vampire Weekend to sample, I was greeted by those first three jaunty chords of "Mansard Roof." I immediately bought the album. This was, to put it in the dramatic words of an eighth grader, my indie rock awakening. There's something so delightfully simple about Vampire Weekend, with its earnest lyrics about college romances, its English major ramblings about the Oxford comma, and its harpsichord. It painted a beautiful, pastel portrait of an ivy league East Coast fantasy I never knew I had, and Ezra Koenig became one of my true musician loves. My friends and I listened nonstop in the high school band room, over every summer vacation. And even now, almost ten years later, the opening strings and harpsichord of "M79" bring me back to driving down Lake Avenue at five in the morning with my friends, on our way to watch the sunrise at the beach.
---
:: Better Oblivion Community Center ::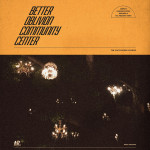 If your band name sounds like the name of a cult, I'm in. If your band makes moody, rocky, indie-folk, I'm in. If your band drops great literary references like the death of Dylan Thomas, I'm in. If your band has Phoebe Bridgers in it, I'm in. Better Oblivion Community Center's self-titled debut has been making quiet waves amongst fans of Bridgers' and Conor Oberst, and after an awesome debut on Colbert last night, it's certain that the excitement wasn't wasted.
Bridgers and Oberst often share vocal duties throughout the record and deliver world-shattering stories that can range from the slightly pissed off ("Dylan Thomas") to longing for the child-like excitement of seeing a concert when you're young that can't really ever be re-captured ("Chesapeake"). While there is a wide range of emotions, this is a record that finds solace in its titular oblivion. On "Forest Lawn," the duo sing:
You used to say you wanted to end up in Forest Lawn
The two of us side by side asleep
while the teenagers drink 'til dawn
Please tell me it's true
Since you went underground
I've wanted to track you down
Since you went underground
I've wanted to dig you out
You used to sing
with a straight face "Que Sera, Sera"
All apologies, this record is going to keep me devastated until 2020.
---
:: "Alone with You" – Gregory Dillon ::
Alex Killian, San Francisco, California
Spotify Discover strikes again with this rich and wildly alluring track from Gregory Dillon. Slightly melancholic but flooded with sentimentality and adoration, it's a longing love song that hits all my favorite notes. "Alone with You" is awash with dreamy, atmospheric vibes and a tinge of romantic anxiety. Is this all too good to be true? Dillon's vocal ability and poignant delivery keep us wondering as he oscillates between lovestruck and paranoid. His voice is the confident driving force of the track despite the insecure undertones of the song, and his lyrics are both ethereal and relatable.
The stars of your love whistle right through the air
Please don't ever let me go
Now, that I'm alone with you
It feels just like a prayer
Please don't ever let me go now
The soundscape is meticulously layered, invoking lush emotions and a pensive mood. Light, funky guitar riffs, stadium 808s and glittery synths set a gorgeous, immersive scene. Meanwhile, the steadfast bass lines and cozy, shifting melodies keep us on pace with the vibrant, crooning vocals.
"Alone with You" is a song that's easy to get lost in, and that's something I'm always searching for in music. For me, it should be just as much of an escape as it is a thoughtful introspection — an opportunity to drown out the world or contemplate your place in it. As Gregory Dillon's debut, "Alone with You" gives me plenty to look forward to, and you can bet I'll be anxiously awaiting more releases. He's already followed up with "Painted Blue," another thoughtful tune with a bit more bass and a quicker pace. It proves early that Dillon has the ability to create a consistent, ear-catching sound that holds both weight and originality. Only time will tell what happens next for Dillon, but you can bet I'll be keeping an eye out.
---
:: "Exits" – Foals ::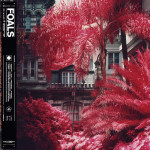 Foals are finally back and wow, they're better than ever. I personally thought their last album "What Went Down" couldn't be topped; it was the most cohesive and experimental record they'd released in their entire discography. But their new track "Exits" leads me to believe their not one, but two forthcoming albums this year are going to be shining examples Foals at their very best.
"Exits" cranks up the volume while toying around with some funky guitar chords and bass lines. At times it feels slightly psychedelic and free even with the dark themes it tackles. Speaking with Q, frontman Yannis Philippakis explained the song serves as an anthem about panic: "The song is an MC Escher-like dystopian fantasy, except it's quite close to being reality… All the post-millennial dread that everybody's swimming in at the moment is very much present."
It's a twisty track that splices together rock, punk and even a little pop. The melody is upbeat but not too saccharine, fun enough for dancing and headbanging. It explodes when it needs to, as Philippakis sings:
But they got exits covered
All the exits underground
I wish I could figure it out
But the world's upside down
"Exits" may just be the existential anthem we all need to feel a little more in touch with reality. I think that Foals have always done a superb job at creating songs that feel true to the different crises going on in the world and this is just further proof they excel when doing so. Their new album Everything Not Saved Will Be Lost Part 1 is due out March 8.
---
:: "Kids" – PUP ::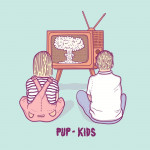 In their first official release since their 2016 sophomore album The Dream is Over, Toronto punk rockers PUP sound just as spunky and energy-fueled as fans would expect. "Kids" is a brutally angsty love song birthed by a mutual contempt and bitterness towards the world, summed up by its defiant chorus: "I guess it doesn't matter anyway / I don't care about nothing but you."
If we're getting literal here, it's evident PUP still care about the clean, zippy guitar hooks and boisterous drums that made their previous LPs so lovable. Complete with tongue-in-cheek conversational delivery on the verses and a quintessential yell-along-if-you-know-the-words chorus, loyal listeners can rest easy with "Kids" knowing PUP isn't ditching their charming, brazen breed of punk anytime soon.
---
:: "Weekend Friend" – Goth Babe ::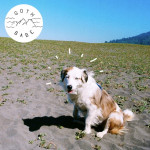 With every single Goth Babe drips out, whimsy is never far behind. The feeling of weightlessness and joy are attached to the hip with "Weekend Friend," the latest single from the Tennessee based artist. It's hard not to move and lose yourself to the melodies present in the track, making for the perfect anthem for those lazy Sundays or even hot summer days.
Darling, what you waiting there for?
I got you alone, but I don't wanna go
And darling, what you waiting there for?
I got you alone, but I don't really know
What begins as a slow build up bursts into an onrush of synth-pop beats and twinkling melodies that take away listeners into a separate soundscape where the days are bright, bliss in the air, and worries nonexistent. "Weekend Friend" continues the streak of enchanting anthems from the artist, and if this is how Goth Babe is starting 2019, then we're in for a damn good time.
---
:: "Where's the Catch?" – James Blake ft. Andre 3000 ::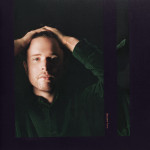 As a massive fan of James Blake for the last 5 or so years, the hype surrounding his latest album, Assume Form, felt genuinely exciting. It would be his first offering since 2016's The Colour in Anything, which itself was a transformative and gorgeous album up to snuff with Blake's other works. Assume Form, however, felt frustratingly disappointing to me. It failed to elicit the same sentiments and lacked emotive cohesiveness, albeit with a small handful of exceptions.
One of these exceptions, "Where's The Catch?" featuring Andre 3000, absolutely shines on this record as a catchy earworm with a captivating narrative. Using the idiom "everything's roses," Blake notes that he's unsure if this is all right, and subsequently asks, "alright now, where's the catch?" He claims that there must be a catch, as these feelings seem too good to be true. Andre 3000 similarly concurs with Blake, saying that although everything feels golden now, it could inevitably deteriorate until there's nothing left.
"Where's The Catch?" elicits enrapturing emotions of uncertainty in love, feeling comfortable yet not too, while keeping a dog-eared mindfulness that remains ever-present and alert. James Blake and Andre 3000 smartly wear their hearts on their sleeves, inviting their partners to do the same. "Where's The Catch?" denotes the possibility of anything, and the idea that one should never assume anything.
---
:: Sweetener – Ariana Grande ::
Yes, I know I'm more than a couple of months late to the party, but I finally got around to listening to Sweetener after it ended up on a bunch of "Best of 2018" lists. Also, hearing it blasted on good speakers at home over the holidays definitely piqued my interest. I've never been a huge Ariana Grande fan, but this album has definitely changed my opinion about her being just another great voice. Even though the singles from Sweetener were monstrous, the rest of the tracks hold up equally well to repeat listens, helped in large part by Pharrell taking the reins on production for half of the album. From beginning to end, the album is full of undeniably catchy melodies, the kind that get stuck in your head for days. Sweetener also shows off Grande's personality in spades, from the inspirational and cheeky lyrics, to the little ad libs she drops here and there on top of the playful production. Surprisingly, Grande doesn't even sound out of place 'rapping' next to Nicki Minaj on "the light is coming," a prelude to her recent single "7 rings." I'll be checking out her new album dropping next month for sure, but for now, Sweetener is definitely keeping my winter blues at bay.
---
:: "Maybe You're the Reason" – The Japanese House ::
Amber Bain, also known as The Japanese House, is by far one of my favorite artists from Dirty Hit and in general. Her voice captured my soul when I first heard her open for The 1975 back in 2016. This single, "Maybe You're the Reason," came out earlier this month and while I must say the production is slightly different from her previous work, I still do very much enjoy it. There's a subtle synth pop vibe to it, much more up beat, which I'm always in the mood for. The intro of the song doesn't sound like the typical Japanese House tune, but once that guitar riff hits, you know it's her. Lyrically, the song is a pretty dark and depressing matter (I usually gravitate towards sad songs with happy rhythms), but I think it's a very honest one. We've all had those moments where we question the "point" of living, and what exactly our "goal" is. It's a bit cheesy and melodramatic to say one person comes to mind as the meaning of life, but I think it's something a lot of people experience, as much as we hate to admit it.
---
:: "Moderation" – Florence and the Machine ::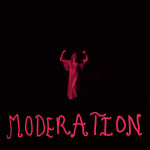 Nothing feels quite as satisfying as an artist's surprise drop, so Florence & the Machine's impromptu double single is a welcome addition to this list. Only a lucky few were able to hear the two new tracks while the band continues its world tour. The UK's modern answer to Stevie Nicks barely teased the bombastic new track, "Moderation," simply leaving fans to decipher cryptic Instagram captions lifted from the song's tempting verses.
Want me to love you in moderation
do I look moderate to you?
Sip it slowly and pay attention
I just have to see it through
With its stomping rhythm and wailing chorus, "Moderation" is a callback the How Big, How Blue, How Beautiful era, a departure from the softer side brought out in the more recent High As Hope. But the rollicking, unwavering single gives way to a tidal wave of emotion, balancing power with restraint in a way that only Florence & the Machine can do. Call her what you want — whimsical witch, spiritual savant, mythic musical goddess — "Moderation" proves Florence Welch is anything but delicate.
---
::  "Lonely World – Lamentations Version" Moses Sumney ::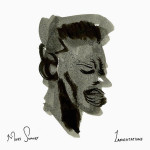 Moses Sumney, LA singer/songwriter known for his soulful balladry and ambient R&B sound, has been on my mind and in my ears recently. After listening to his feature on Assume Form and discussing his brilliance with a dear friend, I felt compelled to go back and revisit his 2016 EP Lamentations. Every song on this album is a particular kind of special, but I haven't been able to get "Lonely World – Lamentations Version" off my freakin' mind.
And the void speaks to you
In ways nobody
Speaks to you
And that voice fills the air
Fog in the morning
Going nowhere
It's a captivating moment with Moses' enchanting voice beginning with a simple, tight melodic structure and gently becoming a harmonic cacophony. Conjuring an environment with the resonance, grander, and beauty of a cathedral, Moses illustrates existential loneliness — after all the laughter, emptiness prevails. It is this contrast between splendor and crisis that keeps me revisiting "Lonely World" and all the other equally compelling songs that comprise Lamentations.
---
:: "No Agreement" – Fela Kuti and the Afrika 70 ::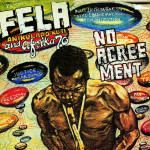 It's day 30-summat whatever of the government shutdown and while I'm living in France, that still makes me nervous as jumped-up chipmunk. Now government dysfunction is nigh-codified, airlines are unable to guarantee security and people are going unpaid, unhoused and unable to receive the benefits they need to survive. TSA used to be hell for the passengers, now it's pure hell for everyone involved. But this has all been in the back of my mind, and as someone who listens to music based off subconscious wants, perhaps that's why I turned to a master of musical mayhem, Fela Kuti and the Afrika '70. If you don't know, Fela Kuti is Nigeria's own Duke Ellington mixed with Cannonball Adderly and then stirred heavily with afrocentric instrumentation. His life is a personal documentation of struggle with government injustice as a prominent human right's activist and his musical commune, the Kalakuta Republic, was burned to the ground by government forces. So, as it turns out, the Black President is surprisingly prescient when it comes to sociopolitical strife:
No agreement today, no agreement tomorrow
No agreement today, no agreement tomorrow
I no go agree make my brother hungry, make I no talk
I no go agree make my brother jobless, make I no talk
I no go agree make my brother homeless, make I no talk
Fela Kuti has been quoted as saying "you can't make African music with proper English," but even his pidgin makes incisive comments by breaking the language. The grammar may not agree, but the sentiment does. So is it fruitless to directly cite his experiences under a corrupt Nigerian government with Americans under the current federal government? Well, the breakdown hasn't approached the same level of atrociousness for all Americans and it hasn't nearly come to the point of targeting individual citizens with platforms, but as each day passes, so does hope suffocate slowly in the crib. So the situations may not agree, but the sentiment does.
— — — —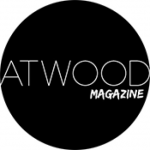 ---
:: This Week's Features ::