Every Friday, Atwood Magazine's staff share what they've been listening to that week – a song, an album, an artist – whatever's been having an impact on them, in the moment. This week's weekly roundup features music by Gizmo Varillas, The Killers, The Rare Occasions, Arrested Youth, A Boogie Wit da Hoodie, Amethysts, Briston Maroney, CIEL, P.E., Ingrid Andress, Pomme, Land of Talk, Alicia Blue, and Mind Shrine!

— — — —
— —
:: "Love Over Everything" – Gizmo Varillas ::
"When you are uncertain of what is true, choose love over everything." Gizmo Varillas has this magical way of sowing harmony into discord, bringing order to chaos through his effervescent, multicolored soundscapes. He started that with his 2017 debut album El Dorado, and truly found his footing the following year with Dreaming of Better Days, which I at the time described as "a record of strength; of hope, perseverance, faith, and love… a powerful and vibrant message of change… Gizmo Varillas' 'Dreaming of Better Days' shines a light on the world, realizing humanity's extremes and committing to a brighter future."
When the world turns its back on you
When you find it hard to see it through
When you are uncertain of what is true
Choose love over everything
Varillas has continued to be an ambassador for light and love over the past two years, rising up "Out of the Darkness" with three bright songs in 2019 and continuing that streak of light into 2020. Following February's 2020 debut "Saving Grace," Varillas' new single "Love Over Everything" is classic Gizmo: A sweet n' savory ode to unity and community whose waves of psychedelic warmth are second only to the artist's own hypnotic, sultry vocals:
When the world tries to get the best of you
When friends are far and few
When you are uncertain of what is true
Choose love over everything

This song comes at a time when (it feels like) our divided world is trying desperately to come a little bit closer in counteracting and fending off the spread of novel coronavirus COVID-19 together (although every country is still acting leagues apart from one another). It comes at a time when we need to see past our differences and connect with our neighbors on a visceral human, person-to-person level. "Love Over Everything" is a powerful message Varillas and our team at Atwood Magazine cannot stress enough: Preach love, not violence; preach togetherness, not separation (except in the case of social distancing, when necessary).
"I was listening to a lot of desert blues from the Sahara, artists like Bombino and Ali Farka Touré, when I wrote 'Love Over Everything,' Varillas recently told me. "As with a lot of what I do, I wanted to give it a slightly different twist and used the South American Charango as my main instrument. The strumming is a mix between flamenco rasgeo and sweeping chord strums used by the likes of Jaime Torres. It makes a great musical cocktail!"
Gizmo Varillas says it best in his third and most striking, powerful verse:
When the world is spinning out in anger
Hate is not the answer
When you are uncertain of what is true
Choose love over everything
:: "Caution" – The Killers ::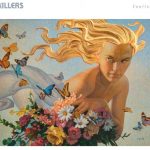 The first single from their upcoming album Imploding the Mirage, The Killers return with "Caution," reminiscent of the Sam's Town era and the group's old Las Vegas roots. Lead singer Brandon Flowers, compared to 2017's Wonderful Wonderful, has returned to the level of lyricism that was present on past Killers records in the early 2000s. The track's vocals, however, haven't wavered over the decades.
At the end of the "Caution" is an electric guitar solo. If it sounds familiar, it likely is. The band enlisted Fleetwood Mac's Lindsay Buckingham to play the outro to their song. If this is what is in store for just the first single off of this new album, who knows what else The Killers have in store? 
:: "Set It Right" – The Rare Occasions ::
"Yeah, you know what you gotta do, uh-huh, when the sound isn't cutting through, ooh-hoo," sings The Rare Occasions' Brian McLaughlin in a whirlwind of feverish indie rock energy. "Set It Right," the LA-based, New England-born band's first single of 2020 following November's blustering blitz "Control," is a charged rocker ready to get in your head and, well, set it right.
will you go out of your way to be kind?
and will you leave a better place behind?
will you drop that old friend a line?
set it right
set it right
do you go dancing out in the rain?
and do you sing your songs with no shame?
do you remember the bus driver's name?
set it right
set it right
The Rare Occasions have been a lot of things in the eight years I've known them: With prog- and math-rock elements as well as heavier garage stylings and more under their belts, McLaughlin, drummer Luke Imbusch, and bassist Jeremy Cohen have recently honed their influences into an impeccably charming, even soulful indie rock sound. Nowhere is this better felt than on "Set it Right," where Cold War Kids meet Green Day and The Clash in a fantastic outpouring of hot, overdrive-laden tension.
Arriving in the midst of an extraordinarily stressful time in the world, "Set It Right" is a strikingly simple reminder to recognize our fellow persons and treat them with kindness, dignity, and respect. McLaughlin's opening line says it all: "Will you go out of your way to be kind?" From there on out, The Rare Occasions build a dynamic song centered around decency and goodwill toward others. It's socially and somewhat politically charged, and listening to it will no doubt will make us better people:
yea you know what you gotta do
when the sound isn't cutting through
yea you know what you gotta do
you gotta live on the ground
you gotta give 'em the truth
"Set It Right" is fun and thirsty, but most of all, grounded in a world that needs more kindness and humanity. The Rare Occasions' energy is infectious, and their music as engaging as always. What a comeback!
:: "Brightside" – Arrested Youth ::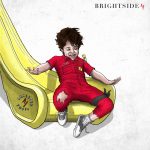 In trying times, all you can do is look for the bright side, right? Arrested Youth's "Brightside" melds a stadium-ready chorus to personal ukulele-orchestrated verses. The song about seeking the positive side of things is a dose of upbeat anthemism that can perk your spirits up.
:: "Me and My Guitar" – A Boogie Wit da Hoodie ::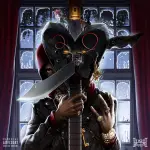 When Bronx rapper A Boogie Wit da Hoodie dropped his latest release "Me and My Guitar," off his new album Artist 2.0, a song about heartbroken loneliness, there's no way he could've known it would sing for a whole cross-section of our world community lonely for another reason: Coronavirus quarantine. 
It's just me and this guitar, playing this song
You can try stealing my heart, it's already gone
You can tell something is wrong, just leave me alone
I don't even know where to start, I'm just done
Used to being in my room with you, now you're gone
Oh, I only see you through a phone now, where did you go?
As A Boogie explained in an interview with Brandon "Jinx" Jenkins, "Me and My Guitar" was written with late spitter Juice WRLD in mind. The two collaborated on the track "Demons & Angels," off A Boogie's 2018 tape Hoodie SZN, so A Boogie knew it'd be a good fit.  Unfortunately, the music world lost Juice WRLD before  they could work together on "Me and My Guitar." A Boogie decided to fly solo on the mission because "nobody else could even master up to that. If I put anyone else in that song it would never make no sense."
So, whether you're in quarantine or not, give "Me and My Guitar" your ears for a bit. It'll have you dancing like no one's watching… and they probably can't see you over the medical mask anyway.
:: "Pressure Makes Diamonds" – Amethysts ::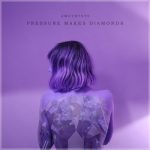 With their first release of the year, Amethysts tease their upcoming debut album with the release of 'Pressure Makes Diamonds'. The track sees them perfectly intertwine beautifully intricate production with astoundingly absorbing lyricism. That sparsely atmospheric production allows the track's lyrical sentiment to shine through in a truly captivating manner, signaling Amethysts as a duo who remain committed to innovative artistry. 
:: "The Garden" – Briston Maroney ::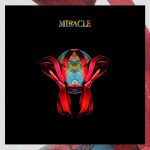 Whether the tempo is fast or slow, Briston Maroney has a knack for making rock songs with energetic melodies and lyrics that seem to perfectly straddle the line between broad and specific– both relatable and easy to sing along to. Maroney's latest single "The Garden" fits that description and then some, filled with wise realizations and one-liners.
Much of "The Garden" juxtaposes Jesus and the Devil, almost as if they're sitting on Maroney's shoulders, or "calling from a payphone stall," telling him what to do and act on. Music and lyrics continually intensify together and let out a breath, ending the song in a moment of reprieve. "The Garden" is part of Maroney's ongoing Miracle series, and I'm looking forward to watching the series grow.
:: "Days" – CIEL ::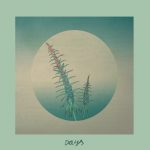 As vocalist Michelle Hindriks outlines, ponders on "feeling distant from other people", and it's this introspective aesthetic that ties all elements of "Days" together with dutiful ease. An amalgam of dream pop and shoegaze stylings, 'Days' could easily soundtrack a despondent protagonist's internal monologue in a feature film, as they get lost in a thoughtful melancholy. Or at the very least, the track will ensnare your consciousness for all of its four minutes. Consider appetites suitably whet for the Brighton-based trio's new EP coming later this spring.
:: "Pink Shiver" – P.E. ::
Admittedly, I didn't know much about this band before a friend showed me "Pink Shiver" earlier in the week and since then it's had me hooked. The song starts with a muffled, shuffling drum beat lead by an upfront and honking sax lead which gives way to synths and a groovy bass part. The song drones, in a way, in that the composition doesn't change too much, but is always doing something interesting and adding in different sounds and colors. It's dancy, kind of dark, and easy to get into.
:: "More Hearts Than Mine" – Ingrid Andress ::
It's been a while since mainstream country outlets have been playing deep, sad love ballads, but with Ingrid Andress' "More Hearts Than Mine," that statement is no longer true. In a subtle yet powerful way, Andress' angelic voice paints the picture of the end of a relationship that affects not only her but the ones she loves too. Very rarely does a song extend a relationship beyond two people, when in reality that's what happens. Getting attached to the person you introduce your family too is something that happens all too well, and Andress brings to light the devastation that might implode when that relationship ends.
Oh, if we break up, I'll be fine
But you'll be breaking more hearts than mine
Originally from Michigan, Andress grew up around music, playing piano and singing in choirs ever since she was a young girl. Her move to Nashville, TN, later on, sparked her career in songwriting as she penned hits for artists like Sam Hunt, Alicia Keys, and Charli XCX. However, it wasn't until last year that she's been out in the music scene on her own. "More Hearts Than Mine," might be one of the best sad love songs I've heard in a while, and it gives me joy to know that her debut album, Lady Like, is out March 27, which is no doubt already overflowing with the authenticity and heart songwriting needs more of today. 
:: "Anxiété" – Pomme ::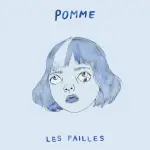 II can't stop listening to Pomme, the French singer-songwriter with a soft spot for Quebec ("en tant qu'adulte, le Québec me correspond mieux," she said in an interview). It's been happening for some time now but over the past month, the frequency has become greater. I've recently started a new job and it's completely non-music related, but being fixed to a computer all day has resulted in me making work-in-progress francophone playlists. One of these is called 'Je suis un chat' and the first song on it is Pomme's "Les Séquoias". Dreamy, calming, it makes me want to curl up and cry and be stroked by the beauty of life. I could choose any song by her for this round-up but an acoustic video of "Anxiété" has just been released which really emphasizes the dreaminess. It's all in the autoharp. And the poignant lyricism.
Je suis celle qu'on ne voit pas
Je suis celle qu'on entend pas
Je suis cachée au bord des larmes
Je suis la reine des drames
Là sous ta poitrine je cogne pour t'abîmer
Quand tu me devines j'essaie de résister
Tu apprends, tu apprendras, je sens ton cœur
Tu comprends, tu comprendras comment t'y faire
'I am the one we don't see/ I am the one we don't hear [….] I am the queen of dramas.' Under our chests, hitting to hurt you, when we guess, it tries to resist. That's anxiety – sneaky and malicious. Whether our anxieties are severe or small, distressing or petty, Pomme's music puts everything at ease. 
:: "Weight of That Weekend" – Land of Talk ::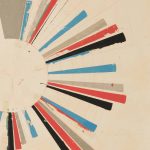 I've been anticipating more music from Elizabeth Powell since the revival of her band Land of Talk with 2017's Life After Youth. The band's penchant for indie-rock and bustling instrumentation is alive and well with their latest single "Weight of That Weekend," but this time around the dials are turned down slightly. Incorporating an almost folk sound, Powell croons for love with a capital "L," diving into the coercion and boundary violations she has endured. It's a song of ownership, Powell taking back herself and moving forward.
The acoustic approach adds a surprising amount of heart to the song, and it accentuates the other instruments, never being drowned out. Powell's dulcet tones are as enrapturing as ever, leading to many moments of eyes being shut and swaying to the music, losing oneself to it in a gorgeous fashion. Land of Talk's latest LP, Indistinct Conversations, is out 5/15, and if "Weight of That Weekend" is anything to go off of, we're all in for an emotive, spell bounding experience.
:: "Queen of Echo Park" – Alicia Blue ::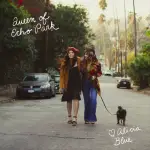 TIn times of general mass anxiety, sometimes the only way out is escapism. Dreaming yourself into a different world, a better place. It does help just closing your eyes, trying to switch off. The song "Queen of Echo Park" by Alicia Blue is such a song. As soon as you listen to it, you feel catapulted into the hippie movement back in the day. It flames up all of our '70s dreams, full of sunshine and peace. It has calming voices combined with acoustic guitar beats and strong visual lyrics. And maybe, that's what we need at the moment.
:: "5 Long Days" – Mind Shrine ::
With woozy, rhymic guitars that swirl around lead singer Jess Howard's gentle voice, "5 Long Days" wistfully reflects on Mind Shrine's experience in Los Angeles last summer when they traveled out of their home base of Houston, TX for the first time as a band to finish songs off their debut EP. After planning to work with an artist who offered to mix their songs and let them crash at his home, the day of their departure the artist ghosted the band without any explanation. They arrived at LAX with no place to stay and thus the song was born and released at a fitting time. Mind Shrine's production thoroughly evokes the dreamlike mental state one has when stepping into a place people go to fulfill their dream but their candid lyrics convey the city's harsh realities.
— — — —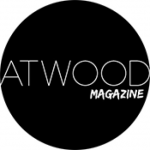 ---
:: This Week's Features ::