Every Friday, Atwood Magazine's staff share what they've been listening to that week – a song, an album, an artist – whatever's been having an impact on them, in the moment.
This week's weekly roundup features music by Alex Lleo, Justin Townes Earle, Maggie Lindemann, Spooky Mansion, Fox Jackson, Juni Ata, merci mercy, Kids in America & The Griswolds, Marcelo Deiss, XHOANA X, & Dua Lipa!
— — — —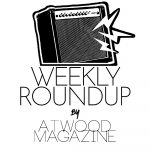 — —
:: "Easy Way" – Alex Lleo ::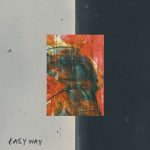 This is exactly the kind of easygoing revelry a Friday in deep Summer needs. The second single off his forthcoming third EP, "Easy Way" presents Alex Lleo doing what Alex Lleo does best: Dwelling in a groovy, heated jam full of communal energy, instrumental warmth, and understated nuance. The British singer/songwriter has been an Atwood "artist to watch" since we first discovered him two years ago; his debut EP Park Studios, JQ is thirteen minutes of pure, radiant and soulful serenity.
His 2020 releases "4:05" (premiered here in July) and "Easy Way" invite listeners to bask in the shine of a hot summer sun. "Take the longest ride that you've ever had; choose a place that you've always planned," Lleo sings in his new track's opening lines. His voice is reassuring and inviting, as if he knows we may need a little extra boost to do whatever it is that we needs to get done. As if reading our minds, he then goes on to recognize the molehill for the mountain: "What are you waiting for?" he sings in the chorus. "Truth be told it's a little hard than it seems, with the bit between your teeth – an eagerness to feel so free…" In other words, the easy way is not so easy.
But this song is. Alex Lleo's latest is a drop of sun-kissed honey ready to sweeten up even our darkest day.
:: The Saint of Lost Causes – Justin Townes Earle ::
Justin Townes Earle's albums are both poetic strolls through the countryside and the musings of an urban hipster. He bridged these two worlds effortlessly. In light of this weekend's news, it's hard not to listen and wonder what could have been.
Like a lot of music lovers who were shocked by the news, my first stop were his records. Last year's The Saint of Lost Causes was a darker, more brooding take of his classic upbeat country. This introspection suits him, possibly nowhere more than on the title track which last year I described as "lyrically profound, musically bleak, and emotionally stirring." His whole career had this dark side to it — The Saint of Lost Causes just did it better.
So if you're a long-time fan, go spin and reminisce. And if you've never listened, welcome to your new favourite artist. He'll be sorely missed.
:: "Knife Under My Pillow" – Maggie Lindemann ::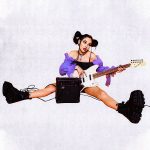 For the average person, social media is just another form of escapism, a place to discover new art, and a universe to interact, but for rising pop-rock artist, Maggie Lindemann, it was her way onto a platform that would allow her to share her life, her creativity, and her music with the world. In 2014, the singer began posting videos of herself singing on social media app Keek, garnering a huge following of fans that loved her style, voice, and energy. After years of working and performing in music, her single "Pretty Girl" made its first US chart-topping debut. Her latest single, "Friends Go,"  topped the charts in Sweden, Belgium, and Norway last year. Now, the bold and brave indie-rock artist is back with her first single of 2020.
"Knife Under My Pillow" is a pop-infused rock song that dives into Lindemann's mind and the story of her past. The song explores the artist's fearless dive into sharing what the inside of her head looks like with her audience. Hard rock drums and electric guitars frame the song to showcase the singer's edgy energy and bold influence, cutting through the need for more stories about women sung by women in the pop-rock music sphere. Keep up with Maggie Lindemann on Instagram, where she's now grown her following to over 4 million followers, to find out about all the other captivating narratives she still has yet to share.
:: "The Curse" – Spooky Mansion ::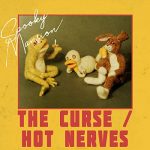 Camping outdoors has proven to be one of the most COVID-friendly group activities as of late, and it's also provided Californian band Spooky Mansion with the concept for their new music video, "The Curse." This trip is portrayed as a Blair Witch Project-style instance of a group of disappearing into the woods, leaving only their camera behind— only it ends up coming off as remarkably more playful and silly.
That much fits the lighthearted nature of "The Curse"— the lead single to an album of the same name due early next year — an ode to moving on from a love affair that just didn't manage to work out. "After enough time had passed and I was no longer in a bummer of a relationship, I was able to see it for how funny and pointless a lot of the fighting was," Grayson Converse, the lead singer of Spooky Mansion previously said. "So I wrote the most upbeat song I could to reflect on it." Hey, it may have been a curse back then, but at least the music that came out of it is thoroughly enjoyable.
:: "Behind Closed Doors" – Fox Jackson ::
Fox Jackson presents the question, "What really goes on behind closed doors?" in his debut single. An opulent delivery of jazz-infused pop, the London based singer explores a vibrant sonic playground in the new release, taking listeners on a journey across different eras. "Behind Closed Doors" is an honest appeal for Jackson's lover to open up and let him in, opposed to just sweeping their issues under the rug.
Jackson's tender, soulful vocals bring to mind the likes of Tom Misch, while the funky instrumentation takes us back to the days of Jamiroquai. With a seductive groove "Behind Closed Doors" is the perfect song for those warm summer evenings. For a debut release, we can only imagine what else this artist has to offer.
:: "Philadelphia" – Juni Ata ::
I've heard the word "saudade" thrown around in many different contexts over the years. At first, I associated it with the feeling of sublimity at realizing every passing person on the street contained the same infinite complexity that I did, that sinking feeling of my own insignificance or perhaps the boundless possibilities of humanity. That sense of awe persists in the Portuguese term's true definition, loosely translated as "a deep emotional state of nostalgic or profound melancholic longing." It's isolation from one's one experience, the sense of looking up at a passing plane and wondering what possibilities exist for you elsewhere, or in another possible reality altogether.
That Juni Ata named his debut album Saudade is perhaps the most fitting thesis for this collection of heartstring-tugging Americana. He's packed all eleven tracks with a bounty of "ifs," meditations on what could have been with a little foresight, or maybe a little less melancholia. Lead single "Philadelphia" perhaps embodies this most. In it, Ata confronts the specter of lost love, how the scar it left still burns, but that he wouldn't trade it for anything.
If you had told me back then
I would lose her in the end
It would have made no difference
It wouldn't change a goddamn thing
Sweeping vocal harmonies and weeping strings accentuate that sense of reverie. Happiness exists just out of reach no matter how much he grasps back at it. The only solution then is to move on to something new and promising, but ultimately terrifying. Philadelphia represents that next chapter, but ultimately holds a "saudade" of its own. We look back at what we knew because it is familiar, but it keeps us rooted in a state of longing. Ata knows this.
If I never get to Philadelphia
I'll regret it 'til the day I die.
:: "Fall Apart" – merci, mercy ::
You could find more effective ways of persuading others that you've got your personal life under control than calling your two debut singles "Fucked Myself Up" and "Fall Apart." But in terms of generating infectious electronica-infused pop with attractive vocals and relatable themes, merci, mercy of Sydney, Australia seems to have that craft down reasonably well.
A decade after Taylor Swift was "wondering why we bother with love if it never lasts," merci, mercy can't help but ask herself a similar question: "Why would we start when I know we're gonna fall apart?" Having explored mental health in her debut single, she investigates another form of insecurity in the follow-up, this one related to the "weak knees" that emerge as one is about to launch into a romantic affair. "In my mind I think I'm going to get hurt, so will it be worth it?" the 19-year-old postulates. "It's an apology and explanation to any future relationship that could be harmed by my cynical mind." As long as that mind of hers still has room for more innovative and sophisticated songs of this nature, things can't end up too terribly in the long run.
:: "Summer of Love" – Kids in America ft. The Griswolds ::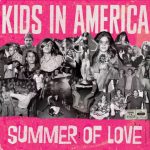 As we wind down the days of summer, clinging on to the fleeting feelings that only this season can offer, one can't help but feel wistful for these last few months – or, thanks to the pandemic, wistful for what could have been. "Summer of Love," the single released last month by Kids in America ft. The Griswolds, grips onto these feelings, delineating the passion that often comes along with the summer and the memories that somehow always seem so unique to this season. "Summer of Love" illustrates the carefree moments that can sweep us away: the summer flings, the parties, the raucous moments that create the everlasting memories.
"Summer of Love" yearns for this blithe season, feeling rather poignant in a year where it has been unsafe and unwise to participate in these otherwise memorable affairs. Kids in America and The Griswolds curate a bouncy, effervescent  tune that still feels danceworthy and would likely be on full blast at any summer party, denoting that they'll "never be the same" after this. The song deserves to have its moment in the sun, and it's unfortunate that we never got to enjoy our own "Summer of Love" this year the way this song visualizes we could. Here's hoping that we can have our own summers of love soon.
:: "Gridlock" – Marcelo Deiss ::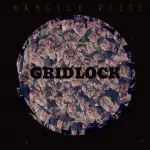 If you're ever craving a session of good old fashioned rock'n'roll, then Marcelo Deiss is your guy. You get what you get with Deiss – his bluesy guitars and honest lyrics, there's no hidden motives or added embellishments. Just one man with his guitar singing about ridding the world of its evils. His latest single "Gridlock" stirs up emotions, not only through his poignant narratives, but also through the organic nature of his music. Deiss confides, "I would say that it's mainly about bringing attention to the injustice of the system we are living in. It was movements such as Brexit, Me Too movement, Trump, Black Lives Matter and other topics that deal with oppression that got me into writing about what's currently happening in our society."
Reverberating guitars, a foot-stomping beat and husky vocals set the tone for "Gridlock." The rawness of the song allows you to feel as if you're in the studio with Deiss, watching every note and every breath. We can only imagine what it would be like to watch him live – maybe one day!
:: "CRIMSON" – XHOANA X ::
Moody electro pop artist XHOANA X is known for her mysterious and dark aesthetic. Her latest single "CRIMSON" showcases mesmerizing soundscapes, sensual vocals and throbbing basslines coming together to create a highly haunting release. The song details being overtaken by joyous emotions. XHOANA X reveals, " It is about surrendering to an overwhelming emotion that you like.. that makes you feel good.. or a person that you get enraptured by.. and liking the process immensely be it overwhelming and intoxicating."
An Albanian born artist, her unique cultural upbringing has inspired her to craft daring music with themes of freedom and revolt. Much of her offerings she deems as "nighttime music" as she is a bit of a night owl. Influenced by prominent talents such as Massive Attack and ‪Portishead, XHOANA X's atmospheric music takes listeners on a bewitching and spiritual ride.
:: "Levitating (Remix)" – Dua Lipa feat. Madonna and Missy Elliott  ::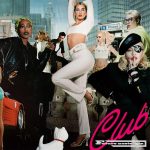 Future Nostalgia by Dua Lipa was my clear choice for favorite album of the year thus far when it came out in March. Five months later, it still ranks quite high in that department, and the energetic new remix to "Levitating" can only strengthen its standing.
What was already a highlight track on the original release is made even more dazzling this time around by a lively electro-house beat by Kentucky producer The Blessed Madonna. The Better-Known Madonna also appears vocally in the second verse, and she's followed by Missy Elliott shortly thereafter. Missy may be pushing 50 years, but she's still single-handedly able to raise the excitement bar on this track an impressive amount. We'll see whether her long-awaited comeback LP will soon follow… but we do know that Club Future Nostalgia is being released this coming week, and this great lead single indicates that this will be a mighty enjoyable remix album, indeed.
:: "GOT IT GOOD" – NADA ROBOT ::
A family affair, NADA ROBOT was founded by husband and wife Addam and Mia Farmer with the addition shortly after of brothers Heath & Austin Farmer. A close-knit team, the indie pop collective pair perfectly with one another.  Blending their own unique brand of feel-good pop with alt-rock, they craft the perfect music to jam out to. Their latest single "GOT IT GOOD" highlights assertive vocals atop playful pop melodies and funk-fueled arrangements. The confident track is about not settling in a relationship for anything less than what you deserve.
Many of the group's members were previously in the popular indie rock outfit Island Apollo. Now they are on a new path, concocting innovative music that packs a strong punch. Inspired by greats like Talking Heads and Daft Punk, the band fuses their pop sound with a dash of electro flair.
:: "Emotion Sickness" – Claire Frazier ::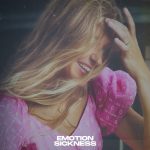 Mobile, Alabama 18-year-old Claire Frazier is an indie pop artist making arena-sized songs ready for car ride singalongs and homemade dance parties alike. Her third single since debuting earlier this year, "Emotion Sickness" is a cleverly-titled electropop outpouring of desire and restraint – two funny bedfellows that seem perfectly at home together in this song. It's teenage angst with pop polish, and it's an altogether fun cry:
I think I thought about you yesterday
Just for a second you got in my head
And I forgot about the mess we made
Just for a second cause it all made sense
And I got amnesia about all the things you said
Oh yeah I did
Thinking of ways that we've changed but its in my head
I think it's some kind of emotion sickness
Cause when I think of you it blurs my vision
I'm taking anything to cure my system so I don't miss ya 
I need to fix all this emotion sickness
"Everyone has that one relationship or event that could have gone differently," the artist explains of her song. "Everyone has that one goal that they wish they could have accomplished. "Emotion Sickness" is about having a hard time letting go of those things. Obsessing over the past and things you can't change can cloud the way you see the present. Everyone has made a mistake or can look back on a decision that they made and think…maybe I should have done that differently. I hope when the listener hears "Emotion Sickness" they envision themselves having a conversation with themselves embracing the internal struggle that you can't change the past. Remember and enjoy the good times, recognize that a different decision could have been made, and move on! DON'T GET IN YOUR OWN HEAD; it can make you sick!"
With slick production and stunning vocals, Claire Frazier is an exciting new voice on pop's horizon.
— — — —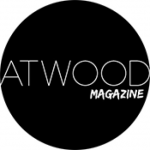 :: Weekly Roundup ::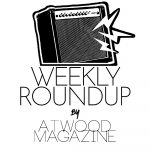 ---
:: This Week's Features ::
---