Every Friday, Atwood Magazine's staff share what they've been listening to that week – a song, an album, an artist – whatever's been having an impact on them, in the moment.
This week's weekly roundup features music by MarthaGunn, Elliot Lee, Sean the Star Emperor, The Deep Blue, Wax Owls, Kara Connolly, Alida, HEALTH & Nine Inch Nails, Peter Wise, Cmagic5, Squid, Griff, Big Brave, COOL HEAT, Mysie, Astrachan, Cimafunk & Alex Cuba, & The Untold Poet!
•• •• •• ••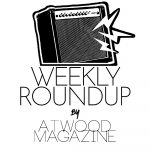 — —
:: "Giving In" – Marthagunn ::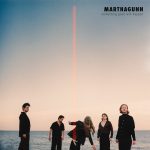 Brighton five-piece MarthaGunn are absolutely stunning, and it's high time we paid them the attention they deserve. In two short years, this dynamic indie band from England's southern coast have released two dynamically expressive records surging with passionate energies and dazzling, lush, wall-of-sound style worlds of sonic wonder. Expressive, dynamic, and utterly soaring, their new song "Giving In" is easily one of their best yet – and an exciting tease of what's to come.
The lead single off their forthcoming debut album Something Good Will Happen (out September 17 via Communion Records), "Giving In" roars full of fiery, fresh harmonies and buoyant guitars as MarthaGunn's frontwoman Abi Woodman reckons in a moment of emotional turbulence:
Trying to keep myself together
No one needs to know
If I'm falling into pieces
I'm too proud to let it show
I can't win, I've been patient
I've been holding on without a word for weeks
It aint like me to be so quiet
I'd rather carry this alone than let you see
I'm not giving in, can't escape what I'm living in
Deep inside well I hate for you to see me when I'm half of who I've been
But I'm not giving in, can't escape what I'm living in
Even though you tell me all the time it aint that hard to keep on standing by my side
"Throughout my life, like most people, I've had my fair share of ups and downs, emotionally and mentally," Woodman shares. "This song came about after we had been away on tour for about a month. I had been quite ill and had to miss a few shows. I felt like I had let everyone down. When I got back off tour, I just felt really low. The one person I turn to when I'm feeling low, is my mum. I sometimes feel guilty for baring all my worries upon her, afraid to be a burden. This song is about trying to hide how you feel from others. I like to come across as a strong woman, and I am, so in those moments of fragility, my biggest fear is people seeing me as weak. I tend to hide away when I feel like that. I eventually told my mum how I was feeling and the feeling disappeared within a few days. It's so important to share those feelings with someone and talk about them."
An emotional outpouring beaming with catchy lyrics and visceral feeling, "Giving In" is an irresistible surrender.
:: "Hablando x Hablar" – Cimafunk & Alex Cuba ::
There were two things I spent this past week doing: (1) getting amped for awesome Miami orchestra Nu Deco Ensemble's final show of the virtual season this coming Saturday and (2) digging into one of the new tracks by Cimafunk, an artist I learned about when I interviewed the founders of Nu Deco a few months ago for Atwood. One of the orchestra's projects-to-fill-in-quarantine-time last year was to make a live album out of their 2019 concert with this novel Afro-Cuban funk artist. Hearing that record gave me the first taste of just how brimming with energy this guy's music is, and I got another swell round of that from his new collaboration with his Cuban countryman, Alex Cuba.
"Hablando x Hablar" features some of the jazzy finger-snapping, cello-dominated instrumentation that these two guys' home island is famous for. The lyrics are sung in moderately-paced Spanish– allowing me, a guy who's been steadily studying the language these past six months, to follow along reasonably well– and encourage listeners not to hesitate to take to take part in the live concert experience that these two musicos Cubanos are freely offering up. ¿Como puedo resistir? 🙂 A great track for all those who crave a little Caribbean flavoring in their Spotify playlists.
:: "Paradise" – Sean the Star Emperor ::
Sean The Star Emperor's music is outside the box, making him a unique standout talent. The queer space pop artist has always been fearless in expressing his originality. The single and visuals for "Paradise" are no different. The vibrant, electro track narrates making the most of your situation, no matter how hopeless it may seem. The glittery offering shows us that though pre/post pandemic has completely changed how we interact, we do not have to let it get us down.
The video displays Sean's upbeat, infectious energy in full force. With shining stars, roller skates and bright wigs, the colorful visuals burst with a fun and playful air. This sunny release reminds us to be grateful for everything we got. You will definitely be feeling those fresh vacation vibes.
:: "Levitate" – COOL HEAT ::
COOL HEAT is the solo project of Chicago-based photographer Eden Sierotnik. Given his profession, we want to describe his latest single "Levitate" as if it were a photograph. Imagine the landscape of a crowded city at sunset, while it's raining. The warm and reassuring colors of the setting sun combine with the frenzy of the city, its continuous movement between flashing lights and traffic that just won't stop. All this seen from your raindrop covered car window, perhaps after a particularly tiring day. It's a comforting moment in which we think about what we managed to do during the day, telling ourselves that maybe we'll finish our chores tomorrow, that the rhythms of the big city are sometimes too fast, but they also have their charm. "Levitate" is a safe space, where you can lose yourself in your own reflections, accompanied by the solace that nothing and no one can hurt you in that moment. It's just you, with your levitating thoughts.
:: "In My Mind" – Mysie ::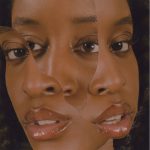 Alluring and heady, "In My Mind" is the sultry new single from U.K.-based artist Mysie from her forthcoming EP Undertones. With production from Fyfe, its gentle, slick guitar is accompanied by sparse percussion and Mysie's deep, luxurious voice. The track's sensual nature is progressed with her enticing lyricism that evokes her longing for someone whose completely enwrapped her mind. Its Radiohead-esque build up is emotive and though the song's disposition is passionate, Mysie's temperament is calm, making it all the more tantalizing.
"In My Mind" is a captivating pathway towards her EP, out May 21st via 70Hz, of which she describes as, "a record that draws you in. It's that record that lifts you up before going for a night out but is still there to soothe you when you get back home."
:: Astrachan – Astrachan ::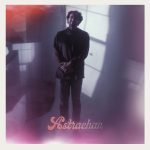 The bright melodies and earthy tones that make up the debut, self-titled album from Chicago-based artist Ben Astrachan, aka Astrachan, signifies it as the perfect soundtrack for Spring. Full of warmth, heart, and a creative community, Astrachan gives vitality to '60s chamber pop and '70s folk-pop. Its authentic vintage sound comes from Astrachan using full analog recording in his home studio. Throughout the personal album he impressively plays most parts himself but it becomes noticeably whimsical with the inclusion of his friends in choral arrangements, horn sections, and bass support in songs like "Ladakh," "Kimball Sun," "After Time," and "Wiggle."
Describing the album, Astrachan says, "The creation and experimentation of this album resulted in a meditation of love, adventure, and friendship. Each song takes on the story of a moment that latched onto my heart with the tenderest of holds. The songs themselves are how I was able to make visible the sense-experience of each flicker in space that I traversed." The songs on Astrachan are so hospitable that they go beyond just inviting you in, they welcome you with open arms, a comfortable seat, and great storytelling.
:: Ready to Run – Cmagic5  ::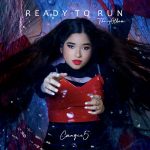 Canadian teen star Cmagic5 has just dropped her debut album, Ready To Run. The ten-track album is a sugar-coated, sassy, empowering collection of self-love anthems, including her latest single "Love Me If You Can." Her music emits messages of prioritizing self-respect and living unapologetically yourself.
Cmagic5 has produced a mix of rock, reggaeton, R&B and classical, blending them together into a modern pop sound and creating something that you won't have heard before. This album is not one to miss, delivering a strong dose of empowerment that I'm sure we can all do with. As well as her music, the young artist also works as a mental health ambassador, actively supporting charities for teens who need guidance in loving themselves and ditching those insecurities.
:: "Jealous Sea" – The Deep Blue ::
The Deep Blue's debut single is a dynamic rush of sweet harmonies and driving, bright melodies that come together with passion and poise. A roaring, soothing wave of sound, "Jealous Sea" introduces the Manchester, UK band of Georgia Gage, Niamh Feeney, Katie Emanuel, and Sophie Wozencraft with arresting vocals that coalesce with grace and elegant finesse:
She's got the money, she's got the pretty clothes
I get the feeling that she knows everyone I know
And they love her, worship from head to toe
I'm sick of keeping my head above the jealous sea
Oh, the first time I dipped my toe into the jealous sea
Wanting, wishing, dreaming I could be somebody other than me
I could be somebody other than me
"It isn't very often that you're in the perfect place at the perfect time with the perfect people but that is exactly how it felt recording 'Jealous Sea,'" the band tell Atwood Magazine. "We spent three blissful days tucked away in the valleys of Wales at Giant Wafer Studios making loud noises and new sounds. The result, a bop and a groove that we didn't know we had inside us. Everyone in the band has different styles and passions so, combined with the brilliant mind of producer Alex Quinn, none of us were really sure what would come out the other side. We have this shared love of soft vocal harmony that we wrapped in different materials until the right one stuck. When we had it, we were all dancing around the studio like maniacs."
"I think we're all vaguely sick to the stomach with airbrushed social media. It's both brilliant and terrifying but we can't evade the pervasive jealousy that comes coupled with constant comparison to others. So we wanted to capture that in a kind of hair-down mask-off song. We reached for a gritty rawness and paired it with our soft folky singing."
It feels like it's getting harder and harder to set oneself apart these days, but The Deep Blue have done it – introducing themselves with a refreshing folk / pop sound that recalls the likes of Fleetwood Mac and The Staves, while being something altogether new.
:: "Sacrifice" – Wax Owls ::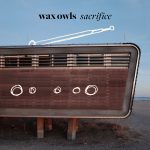 Soft and stirring, Wax Owls' new single is a beautiful indie folk experience. Multi-instrumentalist and songwriter Gerry Hirschfeld has outdone himself yet again on "Sacrifice," his sixth single under the Wax Owls moniker and a haunting expression of inner pain and anxiety-triggering events. The song follows this past January's "Stay Awhile," which Atwood previously described as "a charming outpouring of strong, stirring sentiment," and March's buoyant, driving rocker "By My Side."
"I originally wrote this song as an instrumental for the movie What She Said to fit the scene where the main character finds her voice," Hirschfeld explains. "The whole song acts as a build, slowly adding new instruments in each section to reflect increasing confidence as the main character tells her story. When it came time to find a melody, I found that singing in falsetto preserved the delicate feel that the instrumental evoked."
"Lyrically, 'Sacrifice' deals with the challenges I felt in making personal connections during the pandemic. I already struggle with social anxiety under normal circumstances. With the added stress of the pandemic, the song discusses how even the most trivial activities like going to the grocery store can trigger anxiety. The harmonies build through the song to give the effect of people coming together and yearning for meaningful connections."
"Sacrifice" brings together the ethereality of early Bon Iver with the soaring tenderness of current indie folk acts like Hayden Calnin and Novo Amor. It's beautifully majestic, wistful, and warm – an enchanting delight to the ears and the heart.
:: "Isn't Everyone" – HEALTH & Nine Inch Nails ::
Do you ever look at how prolific some musicians are and think – How do you do anything else in your life? Do you recognise your family and friends? Do you ever see daylight? Do you have time to eat? Fresh from getting their 2nd Oscar for soundtrack work on Soul, Trent Reznor and Atticus Ross have (sort-of) promised a new Nine Inch Nails album, amidst yet more movie work. At some point in all of this, they found the time to hook up with HEALTH, (who have plenty on their plate too) and record this electro-industrial duet. "Isn't Everyone" plods and wretches, it's a little bit glitchy and a lot of alt-rock. A welcome surprise release from two artists who love being in the studio.
Fans of Nine Inch Nails will recognise the dirty bassline, the distorted guitar walls and atmospheric noises which have been par for the course with the band for some time now. There's some sweet keyboard stabs in there and experimental percussion cutting through as well. However the differing vocal textures really drive this one home, Reznor's beefed-up growl fights with Jake Duzsik's gentler delivery for supremacy, but it's the HEALTH singer's turn that just about swings it. As the song fades and Duzsik soberly repeats, "Are you alone? Isn't everyone?" we are left to wonder what is coming from such prolific musicians next. All we know for certain is that it won't be long until we find out.
:: "Window Dressing" – Peter Wise  ::
New York singer-songwriter Peter Wise delivers a dynamic and uplifting performance in his new feel-good single "Window Dressing." Rich in creativity and bursting with vibrant melodies, the track follows his 2020 EP Too Blind To Hear, which was applauded by fans across the globe for his honest, autobiographical songwriting.
His latest release sees some of his most sincere work to date. "I'd rather fall than rise up fake," Wise sings about being true to who you are and not conforming to who others want you to be. Wise spills, "I was motivated to write an anti-pop song: something very long with a lot of chord changes, a low melody and a guitar solo, more or less the antithesis of the modern pop song." The track oozes complexity with meticulously clean melodies, catchy hooks and bluesy soul influences, that'll keep you humming all day long. "Window Dressing" is a strike of gold and the accompanying music video follows suit. The playful visuals, which were created alongside his sister, show bright, colorful shots of Wise laughing with mannequins, emphasizing the idea of being surrounded by fake people.
So if Peter Wise isn't on your radar already, then I highly suggest checking him out… you won't regret it!
:: Bright Green Field – Squid ::
Brighton art-rockers Squid are just one of the most recent sensations to crop up from the UK's Speedy Wunderground. An exhilarating live band, their debut record Bright Green Field bursts at the seams with visceral zaniness, angular inclinations, and a postmodernist sense of humor, satisfyingly punctuated by Ollie Judges' brash, Fred Schneider-esque sprechgesang. The eight-and-a-half minute-long "Narrator" is an epic of delicious, barely-controlled chaos, and single "Paddling" drives like a well-oiled machine of calculated, sonic haphazardness. Blending a hubbub of hard-hitting, post-punk guitars with dashes of squirming horns, slinky sax ditties, and stilted poetics, they're ushering in an infectious new vanguard of weirdo rock.
:: "Black Hole" – Griff ::
Griff, a British singer, who released her debut single "mirror talk" last year, finally got her well-deserved "rising star" Brit award this week. After her overly stunning performance of her latest single "black hole", my ears were not able to listen to anything else. The song is a masterpiece of pop-music crafting, mesmerizing one's listener with heavenly harmonies and pure honesty in the lyrics. The song's chorus lines are anthem, like, almost demanding to be screamed on top of one's lungs:
There's a big black hole where my heart used to be
And I've tried my best to fill it up with things I don't need
It don't work like that, no, it's not easy
To fill this gap that you left in me
After Taylor Swift's visual approval on Instagram of the artist this week, it's certain to say that "black hole" is just the beginning of something really big.
:: "Wited. Still and All…"- Big Brave ::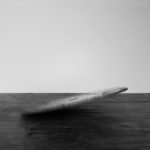 Canada's sludgey, droney, and experimental act Big Brave are back with "Wited. Still and All…," a track from their newest record, Vital. Formed in 2012, the original lineup had initially intended to compose, according to their Southern Lord bio, "subtle ambient/minimalistic folk songs." And while ambience and minimalism are still seemingly present within the band's sound, they are quite a ways off from what one might consider folk, at first listen anyway. "Wited. Still and All…" is a droning and meditative track full of metallic echoes, experimental percussion, minimal composition, and transcendent vocal work. The atmosphere of this track is heavy, and for all of its experimentations, has a very natural and tangible feeling a la the aforementioned "subtle ambient/minimalistic folk" description. Through noise and unconventional compositions, Big Brave are able to convey meaning in a sense all their own.
:: "Something More" – Kara Connolly ::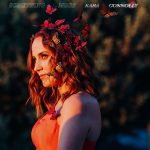 "There's gotta be something more," sings a searching soul in Kara Connolly's latest indie pop anthem. A soaring, dramatic overhaul of the self roaring with effervescent sonics, "Something More" is an impassioned deep dive into a world of fracture and becoming. It's a refreshing take on one person's journey of depression, self-discovery, and healing – full of cathartic release and massive, arena-sized reckonings.
Hanging on the clock I've been busy chasing
Maybe time will stop if I can slowly break it
I can tell I'm getting close; I can almost taste it
But if I let go, am I gonna lose it all?
There's gotta be something—
I pick apart the game; there's no way to win it
Do it all again; back to the beginning
Getting tired of holding on while the world is spinning
But if I let go, am I gonna lose it all?
There's gotta be something more
"I wrote this song when I felt stuck, exhausted, and, quite honestly, depressed," Connolly tells Atwood Magazine. "My co-writer and producer, Dan Sadin, and I started working on it right before the quarantine hit. We had written the lyric "Maybe time will stop if I can slowly break it" and then, in a twist of fate, time really did stop in a way. The song took on new meaning for me as we produced it through the lockdown, collaborating via Zoom; I was recording vocals in my closet with scarves and sweaters hanging on the wall to recreate the qualities of a vocal booth," Kara shares. "It's embarrassing to admit, but I often find myself in this dark place of falling trap to striving for some ever-moving target and unable to stop out of the fear that I may lose what I've worked so hard to build. There's always something more—to do, to be, to know—but lately, I'm exploring the idea that there's got to be something more than that way of life and all of this also."
"As we slowly exit this pandemic and return to whatever new normal exists for us, I hope we don't forget the lessons we've learned in isolation. There has to be something more than the paint-by-numbers, work until you're burned out, constant comparison, and power struggle that we've gotten used to and is reinforced generation to generation. There have been a few moments in my life where everything just seemed to make sense and click, as though there is some intricate web, beyond my current understanding, connecting our experiences and us all; that's something I find hope and beauty in."
Connolly's take on mental health is refreshing, as well as inspired; she uses her vulnerability as a means to boost not only herself, but also all those around her. Considering that May is Mental Health Awareness Month, "Something More" could not have come at a more appropriate time. This song is worth cherishing as we shout its chorus out loud at the top of our lungs.
:: "Slow Motion" – Alida ::
Singer/songwriter Alida's debut single "Slow Motion" is a tender and serene tempest: An alt-folk world of wonder billowing with haunting emotions and visceral self-reflections. It's a stirring, hushed, and affecting introduction to Dutch artist Anne Weggeman, who captures our ears and imagination with a slow-moving tapestry of solemn, moody guitars and wistful, warm vocals.
In the middle of the ocean
We are living in slow motion
No there is no time
Endlessly you're mine
Days are drifting by
You got me so high
For Weggeman, "Slow Motion" showcases a moment of intense vulnerability: "Surrendering fully to the situation appeared to be the formula for a profound peace of mind I never knew before," she says. Beautiful and aching, "Slow Motion" is a spellbinding enchantment and an instantly memorable first look at an artist we can't wait to get to know better in the months to come
:: "Harvey Dent" – Untold Poet  ::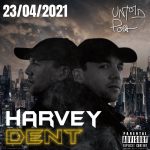 Harvey, Harvey, Harvey Dent… nothing like evoking ol' Two-Face as a metaphor for split personalities. That's the tactic which rapper Untold Poet has taken in his latest single, named after the Batman supervillain, has taken in his latest single, which he describes as a song "about persona, addiction and how there is always two sides to a person."
I first encountered this MC from Essex, England about a year ago when I reviewed his debut single, "Start to Speak." It turns out that will also be the title of his forthcoming visual EP, which will also include this track that lays Untold Poet's inner turmoil bare ("Keep calling it a phase, I haven't been myself in days… rewing and pressing play… when will this demon go away?") For underground hip-hop fans who pride themselves on being adventurous, how about checking out the underground scene in a country one 3,000-mile-wide ocean away? Unlike Detective Gordon at the end of The Dark Knight, you won't regret coming across "Harvey Dent."
:: "Rubies" – Elliot Lee ::
Daring dark-pop talent Elliot Lee is recognized for her fierce, fiery vocals and penetrating sound that fuses rock, electro and hip-hop. Her new single "Rubies" showcases pulsating electro flair with raging rock sensibilities. The enticingly haunting track hits hard with a radiant intensity. Her play on "Diamonds are a Girl's Best Friend," the tune devilishly details the struggle to fit in.
A sinister portrayal of Queendom, the visuals slay with a rich red glow and bold flashing lights. The Brooklyn based artist takes edgy vocals and pairs them with her raw sound to create a rare style that's truly intoxicating. The 24-year-old artist uses feelings of isolation and loneliness and displays that in her work. Through that inspiration she reminds listeners we are never really alone.
— — — —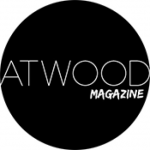 :: Weekly Roundup ::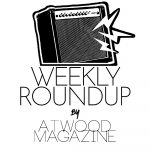 ---
:: This Week's Features ::
---