Getting out of a toxic relationship is incredibly liberating, and Northern Irish hip-hop artist YINYANG captures this perfectly in her new single "BLOODHOUND / EARTHBOUND."
for fans of POPPY, M.I.A.
"BLOODHOUND / EARTHBOUND" – YINYANG
---
Coming out of a toxic situation can sometimes be devastating, because you often don't see the red flags right away – and you end up with guilt about quitting. However, it's a real blessing when you leave such a situation because you realise you don't deserve to feel bad at all. Rapper YINYANG shows this perfectly with her second single "BLOODHOUND / EARTHBOUND," which Atwood Magazine is very proud to be premiering today.
It's about shedding your skin of a bad situation and understanding, on reflection, how much better you are without it. Realising you're a bad bisssh. All my songs are characters, hence the playing cards; this is the next player in the series. All the players are an extension of me.
Out everywhere March 12, YINYANG's new song perfectly encapsulates these visceral feelings: The desire to be free and to finally be able to feel healthy and confident. "BLOODHOUND / EARTHBOUND" is pure self-care, it is recognising your own value while protecting yourself from those who threaten it. It is about sniffing out evil (just like a bloodhound) and keeping your feet on the ground, detaching yourself from that false and romantic world in your head.
Don't go back there
Keep this feeling close to your chest, don't forget
This how-could-you-do-this-to-me mindset
Learn to see the signs when they're lying, cold sweat
I won't take it anymore I'll leave a silhouette
If you do it's a big mistake,
there's a very thin line between love and hate
You're smarter than this
Read my lips and translate this, don't twist it
Don't f'ing bother
It's no coincidence that one of YINYANG's, or rather Lauren Hannan's biggest influences is Quentin Tarantino. Take Beatrix 'The Bride' Kiddo, star of the Kill Bill duology, for example: YINYANG's debut single, released last summer. is called "Black Mamba," just like the fictional character's alias. A nice homage, of course, but let's focus on Beatrix herself: In her, we can see parallels to the character presented in "BLOODHOUND / EARTHBOUND": Her strength, her going on despite her love for Bill, and getting out of a relationship that almost cost her her life. Of course, what YINYANG represents in the piece is not just Beatrix, but herself: Her more confident and strong side.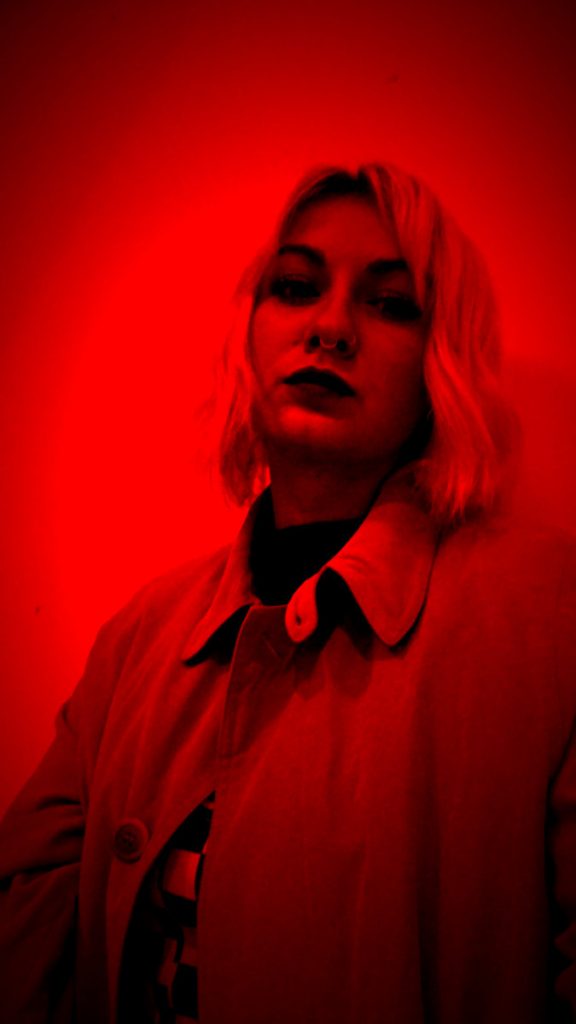 "BLOODHOUND / EARTHBOUND" is a bit of a stream of consciousness, between pain and rebirth, repentance and regret.
The artist tries to comfort herself by saying that she does not deserve the pain, that she must not go back at any cost. The result of this soliloquy is a magnificent performance. YINYANG is a phoenix rising painfully and with strength from its ashes, leaving behind the cause of its malaise and becoming "a bad bisssh." All of this is in a hip-hop track in which guitars, bass, singing, and rap merge into a powerful whole that screams and lets out all the anger and passion Hannah felt.
YINYANG is therefore a strong, authentic woman – as she says, somewhat moved, in a video made for Women's History Month. She tells how she wanted to become Kendrick Lamar when she was younger, but here is the revelation: There's no point in becoming Kendrick Lamar, but in being the best version of yourself, and earning your place in the world solely with your name. After all, the most precious thing we have left at the end of the world is just that; ourselves and our authenticity.
Stream YINYANG'S "BLOODHOUND / EARTHBOUND" exclusively on Atwood Magazine!
— —
"BLOODHOUND / EARTHBOUND" – YINYANG
— — — —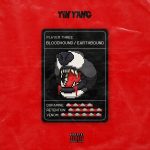 © YINYANG
:: Stream YINYANG ::
---