Atwood Magazine is excited to share our Editor's Picks column, written and curated by Editor-in-Chief Mitch Mosk. Every week, Mitch will share a collection of songs, albums, and artists who have caught his ears, eyes, and heart. There is so much incredible music out there just waiting to be heard, and all it takes from us is an open mind and a willingness to listen. Through our Editor's Picks, we hope to shine a light on our own music discoveries and showcase a diverse array of new and recent releases.
This week's Editor's Picks features Loviet, Baby Queen, Ysabel Bain, girlhouse, Fousheé, & Babygirl!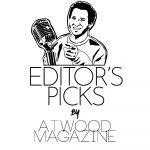 — —
Loviet made herself an instant artist-to-watch with summer 2020's stunning Everyone Knows the Thrill When It's Over EP, and at the end of last year Toronto-based artist Natalie Lynn came back strong with the unrelenting anthem "Dullshine." A hungry upheaval of uncompromising drums and glistening guitars, "Dullshine" continues the promise of Loviet's previous EP, packing a dynamic pop punch into four irresistible minutes of glory.
I forget the names from all of the signs
On the roads we take on the longest drives
Looking out like I opened my eyes for the first time
You burned me out I never realized
I was under your cloud thickest smoke with no fire
Just hanging around everything had a dull shine
I've got a lot of practice keeping it all inside
Maybe that's why everyone thinks I'm blind
Maybe I've already lived too many lives
Maybe I struggle to keep inside the lines
I was under your cloud thickest smoke with no fire
Just hanging around everything had a dull shine
At the heart of this song is intimate, impassioned upheaval: Loviet's voice is an expressive vessel of emotion as she sings hot on the mic. Soaring and surging with intimate feeling, she pours herself out in this achingly intense song of connection and transience, love and loss, embracing the moment and imploding all at the same time.
Everyone just tells me
Then it would be so easy
Until I try to resist
Need a drive-in priest or therapist
Why am I so nervous
What the f*ck just happened
The world's completely lost it
So baby let's hold on to nothing
Show me and I will believe it
I will believe it
Everything, everything had a dull shine,
everything everything had a dull shine…
If you haven't yet heard of "anti-pop star" Baby Queen, then this will truly be an intense, exhilarating introduction. The moniker for South African-raised, London-based Bella Latham, Baby Queen debuted in mid-2020 and proceeded to spend the rest of the year establishing herself as a visceral and singular force of nature. Her 2021 singles "Raw Thoughts" and "These Drugs" find Latham continuing to blaze a unique trail straight through the heart of our modern pop scene, but there is perhaps no better place to start one's relationship with Baby Queen than with last year's standout single, "Want Me." The final single off November's debut Medicine EP, "Want Me" is a turbulent explosion of seismic proportions: An unapologetic and soaring indulgence of colorful, sweet sounds that soundtracks a dynamic, intimate inner monologue.
I wish I thought that I was pretty so that I could turn you on
I had a dream you called me pretty and I told you you were wrong
And that I look for parts of you in every person that I meet
Because my brain is dissipated and you're where it used to be
And it's so typical of me to get so easily obsessed
But in my head we're in my bedroom and you're getting undressed
I wanna take you to a rock show and kiss you in a bathroom stall
I wanna tell you that you're mine and put you up against a wall
Like a painting or a poster of a teenage crush
I play it out inside my head as if you're with me on thе bus
And we're talking and you wanna look inside my mind
I say you can't bеcause I lost it when I knew you were alive
I'll go anywhere you wanna go
Take me to places that I don't know
I'll go anywhere you wanna go
Why don't you swap me for your shadow?
So I'll be everywhere that you'll be
And I'll go anywhere you want me
Yeah, I'll go anywhere you want me
Want me, want me if you want me
"I wrote 'Want Me' about an actor in one of my favourite television shows, which is kind of strange," Latham tells Atwood Magazine. "I remember watching it and just thinking "here we go." I hadn't fancied somebody for about 2 years and I definitely don't have the time for any sort of romantic relationship in my life right now, so it kind of suited me to have a stranger as the object of my affection. It became clear to me that I had to capitalise on the feeling and blow it out of proportion in my own mind, which is what this song does in a way, but there's a part of me that defaults into a state of self-reflection and self-criticism as soon I fancy somebody. This song is about a childlike crush and an unrequited love. It's also about my insecurities that seem to be exacerbated by those feelings. This song feels very adolescent to me, and it feels more like a conversation with myself. I love that the lyrics come across as a stream of consciousness. It's a bit of a sonic tantrum really, especially towards the end when it starts to explode, I think it's probably the closest thing we'll get to a Baby Queen love song anytime soon."
No offense but it makes no sense
You're in her bed then you're driving home and playing my cassette
Because you want me and you just don't know it yet
All your friends are twenty-nine years old
And I'm in debt because I'm just a kid
Now you're smoking cigarettes
Because you want me and you just don't know it yet
Be my guest, go on and waste your life inside her bed now
I bet you get bored having sex
Because you want me and you just don't know it yet
No offense but it makes no sense
You're in her bed then you're driving home and playing my cassette
Because you want me and you just don't know it yet
All your friends are twenty-nine years old
And I'm in debt because I'm just a kid
Now you're smoking cigarettes
Because you want me and you just don't know it yet
Be my guest, go on and waste your life inside her bed now
I bet you get bored having sex
Because you want me and you just don't know it yet
A visceral and lively eruption, "Want Me" is just one of Baby Queen's fast-growing library of catchy alternative outpourings. Her  music is reminiscent, to me, of a younger The 1975: Unhinged and absolutely unabridged, happy share speak her truths and share her world in a unique and special way. She tells it like it is, and it is this willingness to be devastatingly honest and true to herself that will make Baby Queen a star in no time.
After all, when your song starts, "I wish I thought that I was pretty so that I could turn you on," there's no limit to what you can make happen.
"Blade Runner"
Ysabel Bain
London-based soul singer Ysabel Bain may have released her song "Blade Runner" over a year ago, but its smoldering charm makes it a continuing favorite and a track worth coming back to again and again. Intimate and expressive, the acoustic track showcases Bain's poetic lyricism and vivid vocal strength as she pours tense energy out in song, spellbinding all who listen.
"The song is inspired by the movie," she explains. "I remember watching it for the first time a few years back and honestly, I didn't understand it in any way, but something must have stuck 'cause the next morning I woke up with the phrase "once I had a dream" in my head, and by the end of the day 'Blade Runner' was born. I feel like the meaning has changed over time, but I wanted to challenge what I viewed as an achievable dream or a fantasy, and that's always stuck around for me."
Hope and inner strength ripple in small currents that grow brighter and bolder throughout "Blade Runner," as cool chord changes in the chorus keep the ears glued to Bain's voice. Following the release of her debut EP We Are in late November, Bain comes into 2021 ready to tell more tales and captivate us all over again. Time will only tell where she goes from here!
It would be enough to release your band's debut album and take a quick beat before engaging with the endless promo and social media work that goes into being a 21st Century artist, but that wasn't the right path for Lauren Luiz. In addition to steadily teasing her folk-pop trio WILD's debut album Goin' Back over the past year (Atwood called it a "shining, shimmering soundtrack of love, humanity, and connection"), Luiz has been hard at work preparing her own solo record. She introduced girlhouse with last June's "Mt. Shasta Dr," and has been carefully carving out a space for herself in the indie folk/rock world ever since. Fragile yet bold, effervescent yet muted, girlhouse's music swells with emotion and intimacy – but equally important to Luiz's solo artistry is a sense of unbridled, uncompromising energy. This has been overwhelmingly evident through 2021's singles "knuckle tattoo" and "the fatalist," and it continues to be the case with March's latest release, the mesmerizing earworm "loaded gun." An immersive self-reflection baked in a synth, guitar-driven soundscape, "loaded gun" takes nostalgia and turns it on its head.
Rivers crossing rivers
Trying to get to all the lonely ones
Been staring in a mirror
Tired of waiting for sun that isn't comin
Took a turn now this isn't fun
I been told this not for everyone
Drew a fate that just disappeared
We've been waiting for this for it feels like 50 years
"loaded gun is about inherited behavior from people in your past, whether it's family, friends or partners," Luiz tells Atwood Magazine. "When I wrote this song I was trying to process some tricky moments in my professional and personal life in LA, I was depressed and not surrounding myself with the best people all the time. I think the imagined pressure to 'be successful' in the industry made me feel like a cup spilling over, stuff came out that I didn't like and recognized from my past influences. We pride ourselves on 'being better than where we came from' but it's the hard moments in life that really show you how far you've actually come. This was one of those moments where everything came to a head and I realized that a lot of work still needed to be done."
I took another page out of a loaded gun
Looks like I've become what I was running from
In our apartment in the middle of the city
I'm screaming at the top of my lungs
It looks like I become what I was running from
What I was… 
Aside from being an inherently catchy pop song, "loaded gun" carries that deeper meaning that keeps us coming back to it again and again. It's the latest in a series of songs that show Lauren Luiz to be one of the hardest-working up-and-comers of the present. Without a doubt, girlhouse is an artist-to-watch.
Fousheé made a splash last year with a series of intoxicating alternative-R&B songs that, without a doubt, paved the way for her much-deserved recent major label signing with RCA Records – and while her new music is some of her most exciting, I would be lying to say I haven't still been dwelling in last year's enchantments. A breathtakingly sweet n' soulful burst of intimacy and vulnerable heart-on-sleeve reflection, "single af" soars with tantalizing confidence as Fousheé owns her relationship status.
I tested my patience
Confronted my fears
And finally faced them
Now I can say I'm, I'm good on my own
I put in the wayment, yeah
Making a change ain't comfortable but
It's definitely something I've done before
Finally ready to go out and get it
Never felt so sexy, feel bad for my exes
I'm living my life
And I don't see anything wrong
I'm finally moving on (moving on)
It's such a beautiful thing
I can proudly say I'm, I'm…
Say that I'm Single as fuck
An anthem channeled into a smoldering slow jam, "single af" is an incomparable indulgence. From the expressive supporting bass and lightly-effected guitars, to Fousheé's evocative and high-flying falsettos, it's an radiant burst of self-expression that continues to resonate months after its initial release.
"You Were in My Dream Last Night"
Babygirl
Few bands in recent memory have blended the raw and cinematic with such natural ease; Nirvana, Alabama Shakes, and Phoebe Bridgers come to mind as three examples of those who have managed to capture intense feelings in expansive, visceral sonic packages. Add to that shortlist Babygirl, the Sandlot Records-signed Ontario pairing of Kiki Frances and Cameron Breithaupt. Active throughout the past five years, the pop/rock band enjoyed a modicum of success with their 2018 sophomore EP Lovers Fever, and are now well on their way to topping that buzz with a series of singles that are, without a doubt, leading up to a feverish and finessed third EP.
Following last October's "Easy," Babygirl steamrolled their way into 2021 with the tenderly tense "You Were In My Dream Last Night" – a provocative balance of modern indie pop (think Valley and COIN) and '00s pop punk influences that shines with understated, emotional elegance.
You picked me on Friday night
It was late October
Her face was lit by traffic light
We were red all over
We hit the hazards, hit the pipe
Pulled off on the shoulder
You played me, wouldn't it be nice
If we were older?
How can it, how can it be
That you're not here with me?
How can it, how can it be?
When you were in my dream last night…
"This song was definitely inspired by some of the great pop storytellers we grew up on," the band tell Atwood Magazine. "Katy Perry's "The One That Got Away" was a big influence. The innocence of those memories of young love set against the truth that you can never get it back."
"We had the verses for a long time before we had the chorus. We liked them so much that we held out until we found the chorus that felt like it clicked — this one clicked. There also used to be this whole other verse about going to the drive-in theatre to watch Beetlejuice. Glad that one didn't make the cut!"
"On the production, we're very meticulous. We know what we want to hear and we do everything we can to get there. Figuring out that transition from the electronic drums to the live kit was a big turning point for the production. It just made the arrangement unfold so much more naturally. We also recut this vocal like 3 times. The final one was recorded in Kiki's little sister's closet — it's full of shelves with stuffed animals in them, so it was actually kind of acoustically treated with teddy bears. It was a very cute vibe."
"You Were in My Dream Last Night" is vibrant, slick, and dazzlingly dramatic. It's as cathartic as it is tense the whole way through – the kind of song that ensures we'll be listening to Babygirl for months, if not years to come.
— — — —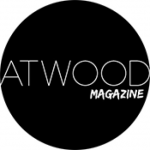 Editor's Picks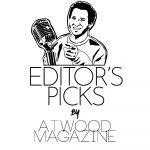 ---