A record of personal growth and change, depression and anxiety, Fort Gorgeous' 'Retirement: Part One' EP delves into intimate depths through radiant indie pop that soars and stirs.
for fans of Passion Pit, Sir Sly, Young the Giant
Stream: "TV" – Fort Gorgeous
---
I feel like I aged a century emotionally.
No, this isn't Billy Libby's swan song; in fact, it's far from it: Fort Gorgeous' latest EP is a rebirth and transformation. A record of personal growth and change, depression and anxiety, Retirement: Part One delves into intimate depths through radiant indie pop that soars and stirs. It's a bold new chapter for one of Brooklyn's most passionate troubadours – an exciting and unabridged exploration of life, and death, over the past two years.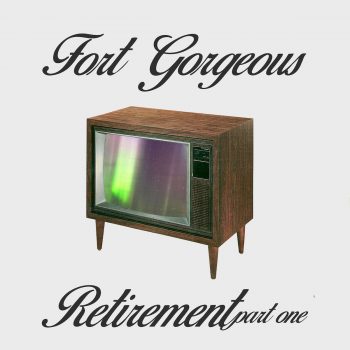 Atwood Magazine is proud to be premiering Fort Gorgeous' third EP Retirement: Part One, independently out October 22, 2021. The artist's first offering since 2019's Smaller EP finds multi-instrumentalist Billy Libby soaking in a many-textured sonic bath, where passion and pain, pop and rock collide with dazzling – and poignant – results.
"It represents both a change in how I view making music and also is inspired by the pandemic," Libby says of the five-track offering. "The time at home let me slow down and decide to try and turn my demos into final recordings. 'TV,' 'Wolf' and 'The Earth and Its Core' are fully recorded and played by me at home, with the exception of my girlfriend Alli Rodgers singing back up (she also does the art)! This album thematically deals with depression and anxiety, which have always been a pretty front and center theme for me. My own music has been a place to process that. 'The Earth and Its' Core is from the perspective of singing to a vision of a past self that was lighter, more confident (and probably not real). 'Wolf' is about dealing with anxiety around being in love for the first time in years and how frightening it can be to not be fully in control of your feelings. 'Sleeping Bulls' and 'Goldmine' both tell stories of people living modern lives and feeling a sense of anxiety that things aren't right with the world you live in. Those two songs are almost different portraits of that. 'TV' is just an ode to being lazy. I honestly love it for that. It's refreshing."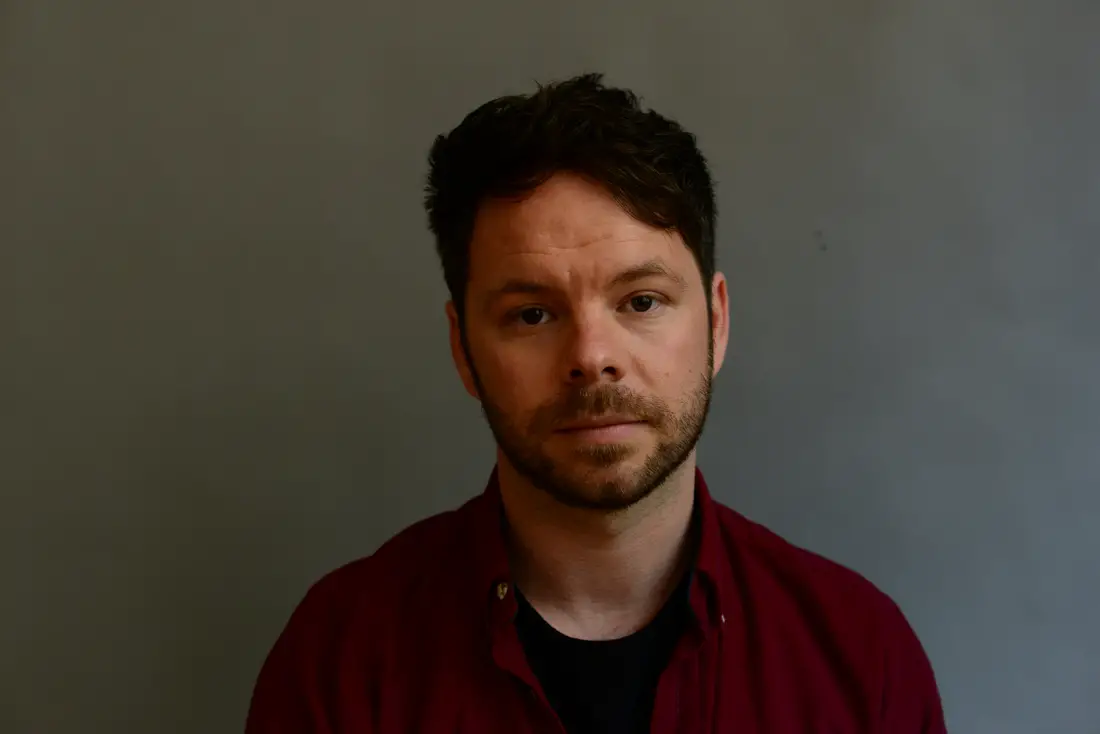 The past two years' inherent slowdown provided Libby with the space and time to explore himself and his surroundings, and to develop these songs into their finished products – but at this EP's core lies a foundation of tremendous loss and emotional upheaval that came during this period. "I also lost my grandmother, and basically the entire side of my mother's family this past year," Libby explains, "and I feel like I aged a century emotionally while taking care of my grandmother while she died of cancer. I find myself just wanting to go slow and look at the trees and think about the world."
In premiering his song "Wishing Well" three and a half years ago, Atwood Magazine said of Libby's then-new project, "Fort Gorgeous is a long time in the making – a cathartic unity of musical energy and emotional tension – or perhaps, musical tension and emotional energy." Never has that statement felt truer than at this juncture, where Fort Gorgeous' music resonates as the direct result of inner and outer turmoil, pain, and intense reflection.
"This EP felt like it was just for me," Libby says.
"I have always felt like the songs I write and sing have to be something that justifies my existence… But as I make my professional life as a composer, I have found freedom in letting go of the career-driven side of songwriting."
Retirement: Part One is there for those who want it and need it: For the overwhelmed and the uncertain, those lost in their day-to-day doldrums and those hit hard by the chaos that shakes us awake, and makes us reconsider everything we thought we knew about ourselves.
I still remember when you
weren't the one flaking out on friends
you had a f***ing lion's heart and steady hands
those unfamiliar days,
I bet they wipe the smile off your face
– "The Earth and Its Core," Fort Gorgeous
"Is retirement giving up, or can retirement be its own form of liberation?" Libby rhetorically asks with this record. In truth, there are no clear answers – only actions and consequences. With the help of fellow Brooklyn-based instrumentalist Kirk Schoenherr (Nick Murphy/Chet Faker), Fort Gorgeous has created a truly beautiful, wondrous, and expressive soundtrack to reckoning. Whether you're drawn to the surrender of opener "TV," the unapologetic raw churn of "The Earth and Its Core," the feverish rock drive of "Goldmine," or any of this EP's other evocative moments, Retirement: Part One is sure to light a spark inside.
This is an undeniably special collection of songs coming out of a particularly difficult set of circumstances. Come for the honest portrayals of depression, and stay for the cathartic release. Experience the full record via our exclusive stream, and peek inside Fort Gorgeous's Retirement: Part One EP with Atwood Magazine as the artist goes track-by-track through the music and lyrics of his latest release!
— —
Stream: 'Retirement: Part One' – Fort Gorgeous
:: Inside Retirement: Part One ::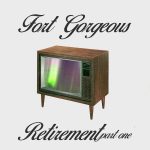 — —
TV
"TV" is just an ode to being lazy. With Fort Gorgeous I often center around existential dread, and dealing with varying degrees of anxiety and depression. But not this song. I honestly love it for that. It's refreshing.
The Earth and Its Core
"The Earth and Its Core" is about feeling overwhelmed by the heaviness of life. It is written from the perspective of a past self confused at how you got where you are now. This song took a while to write and had a few different forms before becoming what it is.
Sleeping Bulls
"Sleeping Bulls" is a portrait of someone who has built the American dream for themselves, but who has never let themselves ask if it's what they wanted. It's about building your white picket fence and the anxiety that can come with it. This one features co-writer Kirk Schoenherr on vocals and guitar.
Goldmine
"Goldmine" is another co-write with Kirk. It is a portrait of a blue collar worker who wants more from life but is too exhausted from the daily grind to get it. Or maybe not?
Wolf
"Wolf" is a love song, but coming from a dark place. It's about feeling vulnerable for this first time in a long time and feeling uncomfortable and agitated…like a wolf cornered. This song is probably one of the quickest one I've written of all of them. It feels very raw and real.
— —
Stream: 'Retirement: Part One' – Fort Gorgeous
— — — —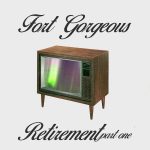 ? © 2021
:: Stream Fort Gorgeous ::
---