A hazy and fuzzy reflection on feeling lost in your own life, The Gloomies' song "Sideways" blends sun and clouds in a vibey, moody musical outpouring.
Stream: "Sideways" – The Gloomies
[soundcloud url="https://api.soundcloud.com/tracks/747731314?secret_token=s-4KBRY" params="color=ff5500&auto_play=true&visual=true&hide_related=false&show_comments=true&show_user=true&show_reposts=false" width="100%" height="300″ iframe="true" /]




---
You may not guess it from the name, but The Gloomies are anything but downers. Andy Craig's indie rock music project may have a tendency toward darker subjects and sonics, but in true West Coast fashion, the sun is never that far away. This holds especially true in The Gloomies latest single: A hazy and fuzzy reflection on feeling lost in your own life, "Sideways" blends sun and clouds in a vibey, moody musical outpouring.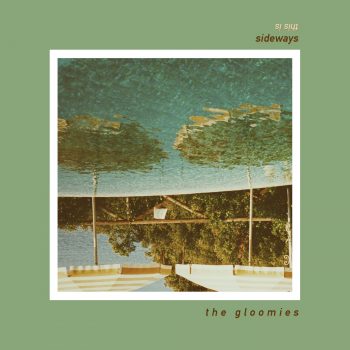 We got to close to you,
lost here we'll never get out.
Somewhere out there in the blue,
black lights they followed you out.
But I'm going over too.
Don't look to close,
don't look
Cause we're all sleeping sideways lately,
drifting through these black holes in my head.
Everyone was going crazy,
turning the lights off as we spin.
Atwood Magazine is proud to be premiering "Sideways," the latest single off The Gloomies' forthcoming sophomore album ARE WE GETTING BETTER?, independently out early 2020. Following the band's 2018 debut album Romance and recent singles "Sick Like You" and "Moonlight," "Sideways" reintroduces The Gloomies in 2020 as a need-to-know beachy indie rock act full of spunk and raw dynamicism.
Hailing from a "sun-bleached surf town" in Southern California, Andy Craig introduced his musical project back in 2015 – and while much has changed since the lo-fi charm of the debut LSD EP, The Gloomies remains his project through and through, retaining the edgy verve and intoxicating moodiness he injected into his very first songs.
We caught the light in bloom,
outside between the walls.
It sparked the clear perfume,
ignited all the walls,
but i think i lost it too
come let me out
come get me
"Sideways came from the thought of being lost in space," Craig tells Atwood Magazine. "I guess I was really drawn to that imagery because for me it represents how it feels to be lost in your own life."
"Sideways" isn't so much dark as it is adrift: The song captures the depth of intense, muted emotions surrounding this notion of aimlessness, which can so often be as anxiety-provoking as its lyrics suggest.
Nevertheless, The Gloomies successfully strike a cogent middle-ground between two poles, turning an otherwise dark song into a refreshing jam we can play on repeat while awaiting their upcoming full-length.
ARE WE GETTING BETTER? is out later this year; for now, stream "Sideways" exclusively on Atwood Magazine!
The Gloomies will be playing a show in New York City at The Broadway on January 27.
Cause we're all sleeping sideways lately,
covered in a black dust by the bed.
Everyone keeps going crazy,
picking their eyelids in the shed,
ripping out flowers by the shed
Cause we're still sleeping sideways lately,
lay in the black dust that coats the dead.
Everyone here had gone crazy,
ripping our eyes out as we spin.
— —
Stream: "Sideways" – The Gloomies
[soundcloud url="https://api.soundcloud.com/tracks/747731314?secret_token=s-4KBRY" params="color=ff5500&auto_play=false&visual=true&hide_related=false&show_comments=true&show_user=true&show_reposts=false" width="100%" height="300″ iframe="true" /]





— — — —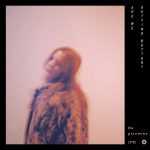 ? © Rebecca Burns
:: Stream The Gloomies ::
---