Austin based artist Mobley is a well-rounded creative, effortlessly meshing his musical and visual expertise on his captivating new single "Mate."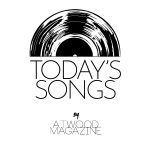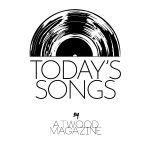 Stream: "Mate" – Mobley
---
Austin, Texas-based artist Mobley is a skillful creative, combining his stunning visuals with well-crafted songwriting and instrumentation. "Mate" is his latest piece of work that is just as captivating: The genius treatment for the video can be interpreted as the reality of a distanced relationship today. Two love interests float in the unknown, bringing a "supernatural perspective". It shows the relationship of two individual people, with interests of their own, but more importantly, their shared passions.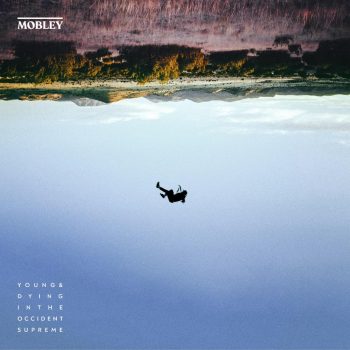 Being in love with your person serves as the song's basis. The track begins with, "I told a stranger everything about you / I tried to stop it but I just can't hold it in," explaining the absolute head over heels feeling for someone else. As the video progresses, they talk over the phone about shared fascinations, displaying their connection is more than linear. As they fall deeper and deeper, they exchange gifts, to substitute the temporary loneliness of separation.
"Mate" is a vibey track at its core, and with its psychedelic undertones and slinky guitar, Mobley's multi-talents are apparent. Mobley takes into account every last detail in his artistry, and he knocks it out of the park once again.
Sitting at track ⅚, "Mate" is taken off Mobley's new EP, Young & Dying in the Occident Supreme, released today (February 19, 2021) via Last Gang Records. With normal touring halting for the majority, Mobley has put together a series of nine virtual performances that will be a part of his virtual tour to promote the release. The live streams will begin on February 25 and will include feature performances by additional artists in those cities.
Atwood Magazine spoke to Mobley about "Mate" and music videos; dive into Mobley's new music, out now!
— —
Stream: "Mate" – Mobley




A CONVERSATION WITH MOBLEY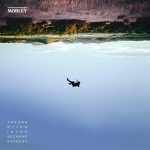 Atwood Magazine: The video highlights a relationship, two people together but in different physical places. Is the treatment inspired by the loneliness that has come because of the pandemic and having to be distanced physically? Or is there another back story to the idea?
Mobley: The concept for the video was definitely inspired by the ways in which the pandemic has limited our ability to be physically intimate with each other. "Mate" is a love song, so I wanted to portray that, but I wanted to give a nod to the circumstances people are facing out in the world. The other part was, since I made this video during the pandemic, I had to come up with a concept that could be shot without endangering any of the people working on it.
As part of the storyline, there is the subtle inclusion of Eldridge Cleaver's Soul on Ice. Can you talk about the intentional placement of the memoir and other statements in the video?
Mobley: I included those because the actress, Hannah Lasure, received a trove of books from her grandfather a few weeks before the shoot and she was really excited about them. Upon seeing what some of the books were, I was really excited for her. It felt like a cool way to bring some dimension to our characters. It also gave me an opportunity to portray something that I think is an underrepresented feature of every meaningful intimate relationship in my life: a shared passion/enthusiasm about the things that are most important to us.
You are very involved with the creation of your videos, taking on both writer and director. How did the production of the video work?
Mobley: I've always been very involved in the visual aspects of my art. I have a background in film: I actually have more formal training as a filmmaker than as a music-maker. For this particular video, I was able to get access to a cinema robot made by a company called SISU through my director of photography, Ari Morales. I actually crafted the concept around the robot. It's able to perform precise camera moves repeatedly. That gave me the idea of this spinning/floating bed. Aside from giving kind of a supernatural perspective, the great thing about it was that it meant we didn't need to have a camera operator getting up close and personal with me or Hannah. I also planned it out so that Hannah and I would never have to actually be on camera at the same time. The two scenes (first and last) where we are both on screen are scenes that I composited digitally.
Every scene was shot using the cinema robot except for half of the very last shot. We ran out of time on shoot day and captured my character floating with a green screen on my living room floor.
How do you stay fresh when your inspiration is low?
Mobley: I have a big folder of ideas: musical ideas, lyric ideas, video ideas, etc. On days when nothing new is coming, I dig into that folder and see if it helps. It usually does.
Can you talk about the writing process for "Mate"? How did the song come to be?
Mobley: Most of the record is about problems with society and the need for dramatic social change. I wanted to include one song that focused on the reason I think many are driven to try to improve the world: love. The song is about my wife. The writing process was very surreptitious, because I didn't want her to know that I was writing her a song. I spent a couple days kind of sneaking around humming rough ideas into voice memos on my phone. When I felt ready to actually record it, I made up a few hours worth of errands and I asked my wife to do them. In the time she was gone I frantically recorded all of my ideas and then came up with some more. By the time she got home, I had a mix done and (with the exception of some minor tweaks) that's what you hear on the record.
— —
Stream: "Mate" – Mobley
— — — —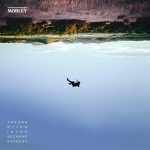 ? © Andrew Bennett
:: Today's Song(s) ::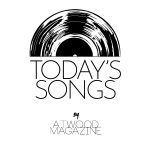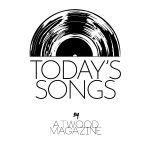 ---
:: Stream Mobley ::