Aggressive; funky; yellow. Mouth Breather's jarringly bright "Mysteries of Nature" music video is a fun explosion of music and color that captures the Montreal solo artist's lively personality and some of life's depth.
Watch: "Mysteries of Nature" – Mouth Breather
---
Atwood Magazine is excited to be premiering the music video for "Mysteries of Nature," the latest single from "alt-funk" music maker Mouth Breather. Sporting a retro '70s vibe, the video features the blonde one-man band singing directly into the camera about the wild, undefinable characteristics of love and more. He brings his various instruments to life one by one, exercising his chops while making sure to have fun and not take himself too seriously.
Woman, when I saw you, I was crying
Baby, when you touched me, I felt love
"Mysteries of Nature" is inherently silly, but that doesn't make it devoid of substance. The catalog of serious songs asking rhetorical questions is already quite long, and still those questions aren't any closer to getting answered. Mouth Breather's philosophy, per his bio, "is to ask abstract questions with little hope of an answer. The youth of today are told they can be whatever they want, but Mouth Breather is here to remind them that they can't."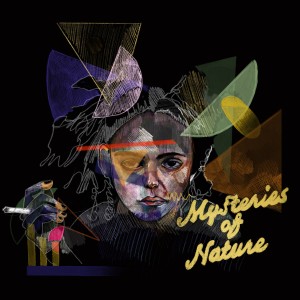 Psychedelic bursts of flavor inhabit Mouth Breather's beat-driven instrumentation, but everything comes back to his own dynamic character. He throws his hands wide in the chorus, exclaiming like a great prophet, "We're all mysteries of nature!" Love, what a concept! The anti-philosopher's gusto is a brilliant mockery of itself: His words, while true, aren't revelatory by any means. By satirizing, Mouth Breather succeeds in provoking deeper thought.
"'Mysteries of Nature' speaks for Mouth Breather, politically, socially, passionately, romantically and so on and so forth," explains the artist. He calls it " atrack that, like the lighting at a dive bar, illuminates crucial features while still leaving many mysteries to be discovered."
"The song grew out of a funky bass-line I laid down while jamming with some friends last summer. Simple, yet catchy enough that every other part of the song just seemed to naturally fall into place. For an extra mysterious experience, try watching the music video at half speed!"
Director William Wilkinson gives further insight into the video itself: "I wanted to make another video with Owen before he moved to Montreal, and close out our trilogy in the Mouth Cinematic Universe. I loved the funky bass on 'Mysteries of Nature' and wanted to make a glossy zoom-heavy 70s video. To be honest we didn't plan much because I know Owen's performance makes anything work. I had an old TV zoom lens, a sequin curtain, and Owen."
Yellow; funky; aggressive. Mouth Breather's "Mysteries of Nature" is full of personality – ridiculous, fun-natured, and guaranteed to evoke something inside.
— — — —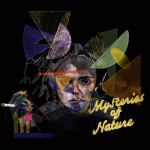 cover © 2017