Get to know Atwood Magazine's writers in our special column where they become the interviewees, sharing their personal playlists and talking about their experiences covering music!
---
Minna Abdel-Gawad has always felt deeply passionate toward the music that composes the soundtrack to her life. Whether this was her best friend playing Troye Sivan every day on the way to school or her dad playing Arctic Monkeys on long drives she has always been fascinated by people's deep connections with music. Finding the perfect intersection between her love of music and her love of writing opened the floodgates to her passion and drive in sharing the artists she loves most in the world. There is an artist out there for everyone, and Minna believes everyone deserves to find theirs; sometimes more is said through a melody or lyric than can be articulated in chapters' worth of writing. Music speaks to people; let it speak to you.

Stream: Atwood Writer's Playlist: Minna Abdel-Gawad
---
Meet Our Writers: Minna Abdel-Gawad!
Where are you from and where are you based?
Minna Abdel-Gawad: I'm from a lovely mix of places! I grew up in the UK in a town called York so if you ever meet me don't be startled by my British twang. But my family is Egyptian so I had the chance to grow up eating the most scrumptious food and listening to icons like Umm Kulthum and Sherine. I love my little slice of the world! I am currently based in Boston, Massachusetts as I am currently attending college there and I absolutely love the city.
How did you get into music writing?
Minna Abdel-Gawad: I have a slightly long-winded answer. As a kid whenever I was asked, 'what do you wanna be when you grow up' I always said 'music teacher.' The concept of being around instruments all day, teaching kids my same love for music was all I wanted in the world. However, when I realized that I was oh so terrible at music theory, I realized that wasn't a dream I could pursue. So I moved onto my second love: writing. I joined my high school paper and I started to notice a trend about the articles I loved writing the most… they were all about entertainment. So I reached out to a friend of mine I had met at a pre-college writing workshop and asked them if they needed any writers for their hyperpop-centric music publication. Weekly roundups and reviews quickly became my favorite thing to write. During every class I would be scouring the internet for new artists to cover or just trying to immerse myself in the space.
That experience is what pushed me into this niche I was so passionate about. So when I moved to college, I was able to join a music publication on my college campus, and I fell in love with writing about what I was most passionate about: the soundtrack to our lives. I was so nervous to dive head first into music writing but last summer, I took a leap of faith and started cold emailing publications and asking them if I could cover music releases on their site as a contributing writer. Nine times out of ten it didn't work, but I was so determined that I just kept sending out emails until something stuck. And it did! Once I got one email back it felt like the floodgates opened. I had the honor of contributing to a ton of different sites that all operated completely differently and I started to really understand what music writing looked like.
Then, in December, I was given the opportunity to join Atwood's wonderful and incredibly talented team of writers. I had known about Atwood for a while, I remember I had discovered the amazing coverage Atwood does when I was looking for an interview with Orla Gartland, as I was obsessed with her album last summer and needed to hear more of her thoughts. And I remember telling my family, earlier that year, that writing for this site was an aspiration of mine because I knew I was still such a novice in the music writing space. But I had the courage to apply for a writing position here and I feel so lucky to have been accepted onto this incredibly talented, driven and passionate team. Special thanks to Mitch Mosk for constantly encouraging his writers to challenge themselves and maintain the passion they have for this space, thanks Mitch for taking a chance on me!
Who was your very first concert, and who have you seen most recently?
Minna Abdel-Gawad: My first concert was for the band R5. For those unfamiliar, they were a band that included the then Disney Channel star Ross Lynch and his four siblings Riker, Rydell and Rocky and they performed at the Wolf Trap venue in Northern Virginia. As you can imagine I was as excited as any pre-teen who loves Disney Channel would be, squeals and all.
My dad was the one who took me and he has become my life-long concert buddy. Whenever I have a show I want to attend he is my go-to. He surrounded me with music growing up, constantly playing The Beatles or John Coltrain or Arctic Monkeys for me in the car and I credit him with my inability to go anywhere without music blaring in my ears. He has sat through concerts like Conan Gray, Billie EIlish, The Happy Fits, and multiple Shawn Mendes concerts with me throughout our time as concert buddies.
However, most recently I attended a Billie Marten concert in Washington D.C. as she was touring her album Drop Cherries. I had interviewed Marten earlier this year and was absolutely ecstatic to hear this breathtaking album live. She is just as ethereal sounding in person and she made the night absolutely unforgettable, especially when she played every one of my favorite tracks on her discography.
Who are two or three of your favorite up-and-coming artists right now?
Minna Abdel-Gawad: This is such a difficult question but if I must choose, I have been loving Nashville based indie rock band, Bluphoria. The band does a phenomenal job blending their retro influences with a unique, fresh Bluphoria flare. Outside of their unique sound, watching the band speak about their music is an absolute joy. They are passionate, driven, excited to be creating and the band has a seamless energy that is so fun to watch.
Aside from Bluphoria, I would be remiss if I did not mention Orla Gartland. The Irish singer-songwriter is in the midst of writing her sophomore album and I could not be more excited. Every lyric that pours out of Gartland is a poignant commentary on the lived experience and the intensity of emotions.
What's something you've learned from working as a music journalist?
Minna Abdel-Gawad: Through my time as a music journalist I have learned to be open minded toward all music. When I began music writing in my senior year of high school I exclusively wrote about the hyperpop genre, moving into college I focused on indie pop and rock. I've learned in the last year that I love a variety of genres and really the arbitrary labels we put on them mean nothing. Listen, learn, be patient, find new music, there's so much of it!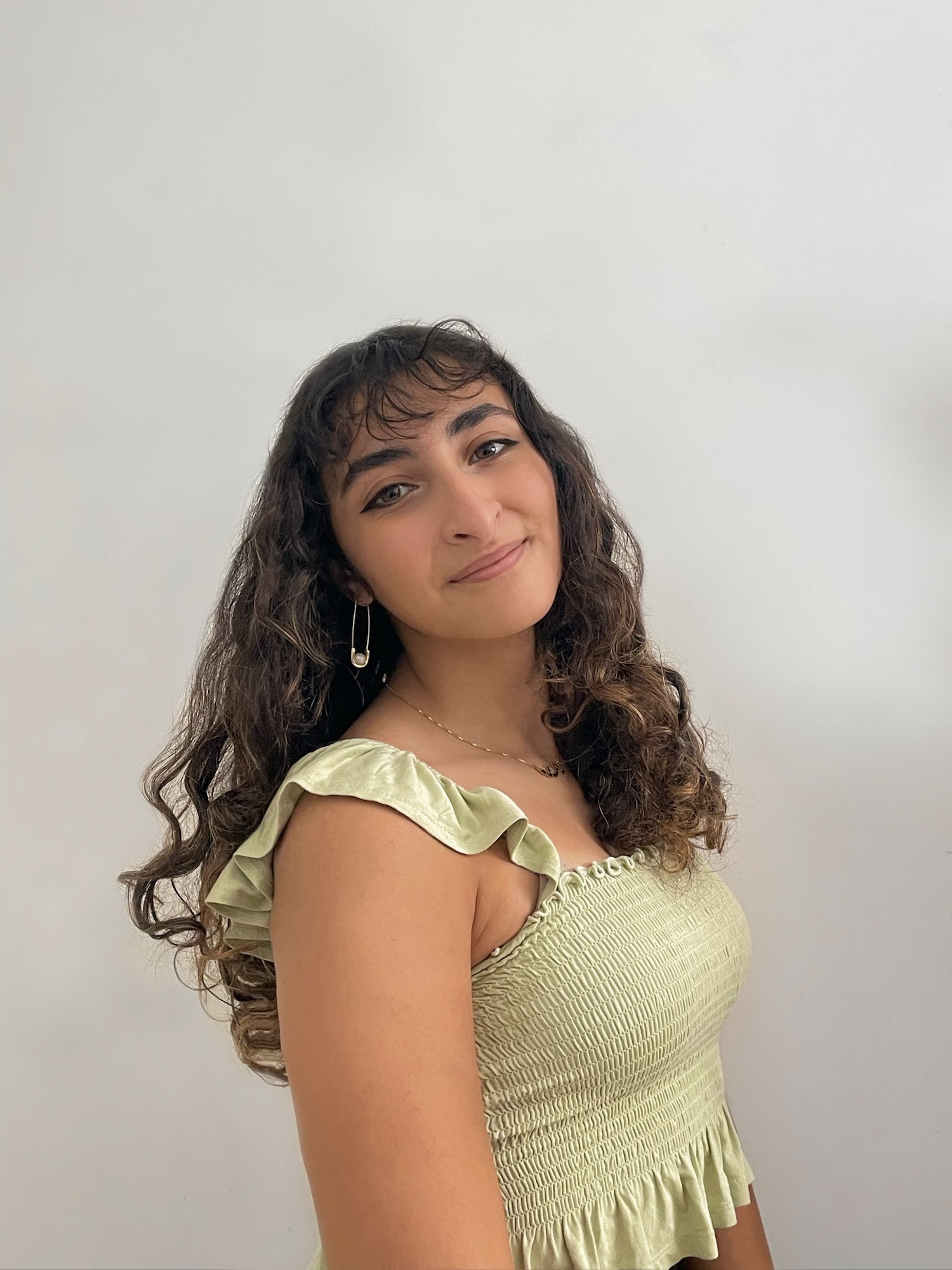 What're your favorite moments covering music? Can be from interviews, reviews, in-person events/shows, anything.
Minna Abdel-Gawad: I have a good handful of moments that always stick out to me. The aspect that hooked me when I first began music coverage was live shows. Live performance is entirely unique, very rarely do artists play a song the same way twice. That lightning in a bottle uniqueness is what makes the shows so memorable and capturing that is an art in itself and having the opportunity to attempt to do so is truly a joy.
As of late I've been conducting a lot of interviews, and I think my favorite moment in every interview is when the conversation becomes a conversation. Sitting with an artist and connecting on a human level is as vital to the interview as the questions themselves. The best interviews are the moment when it seems to click on both sides that we are both just people who love this one common factor: Music.
If you could ask one question to any artist or band, who would it be and what would you ask?
Minna Abdel-Gawad: This seems like a very odd question, however I would love to ask Fiona Apple if she is a fan of Sondheim musicals.
I feel like so much of her fourth album The Idler Wheel… is very reminiscent of Sondheim composition style and rhythm. I would love to hear if that is at all a point of inspiration for her because if not, oh do I have some song recommendations for her! I would also just love to hear her speak about her artistry and her experiences. I have found such solace in her lyrics and I would love to just listen to her dissect and elaborate on certain songs, their inspirations, her lived experience. I think she is such a powerhouse in the music industry and we are so lucky to have been graced with her talent, radical openness and heavenly melodies.
What are you most looking forward to this year, music-wise?
Minna Abdel-Gawad: I am absolutely buzzing to listen to the new Olivia Rodrigo album! I think sophomore albums are really tricky, and I'm ecstatic to hear what direction her music will be taking.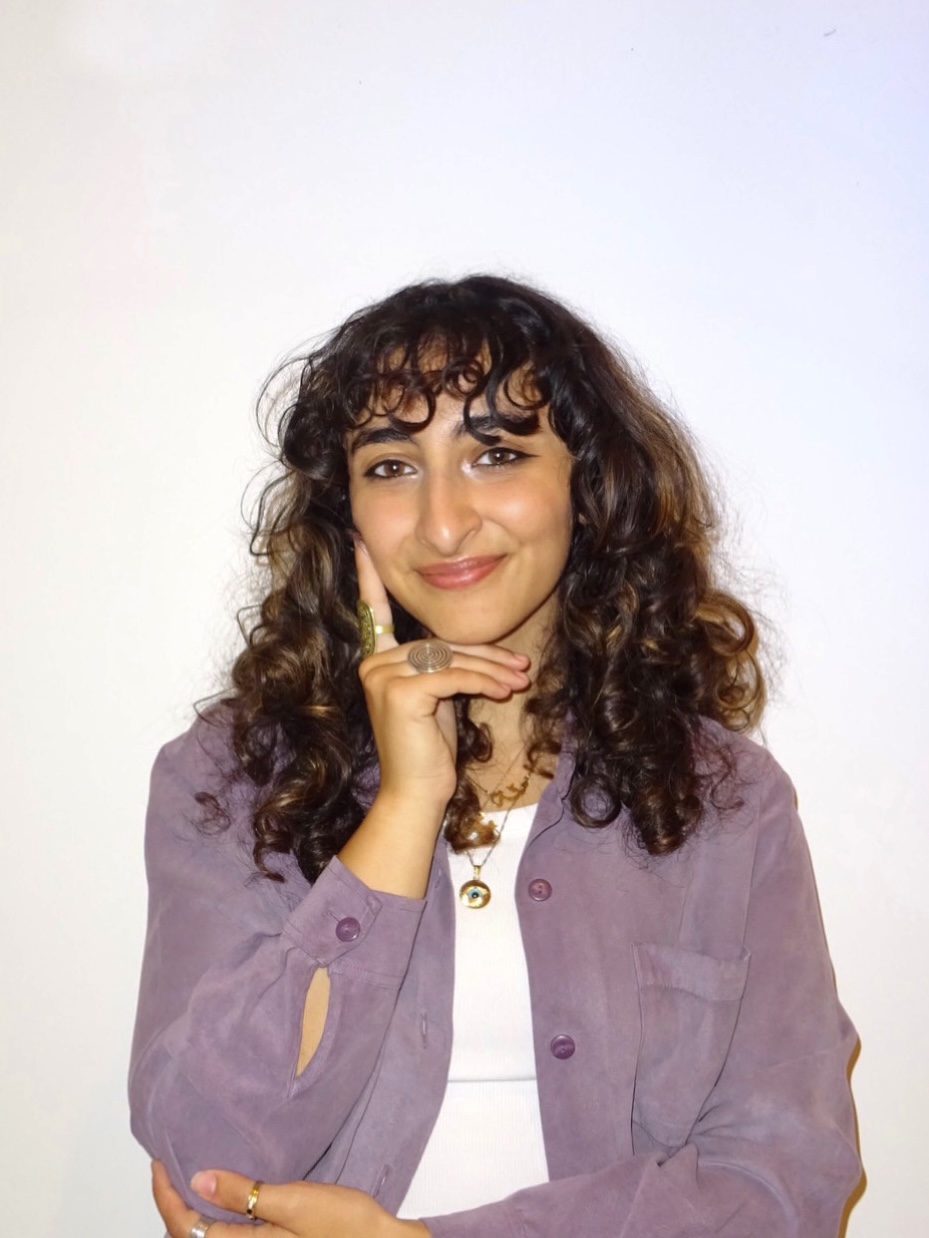 Can you please explain why you chose the top 5 songs on your playlist?
Minna Abdel-Gawad:
"Pretending" – Orla Gartland: I wrote about this song for our 2023 Artists To Watch feature, but I will sing its praises here again! Gartland's vampy, electric, indie rock production of this song accompanied by the earnest, pleading, self aware lyrics is truly captivating to listen to. Her debut album Woman On The Internet feels like a journey of self exploration and this track in particular has always stuck with me.
"Shameika" – Fiona Apple: "Shameika" is one of my favorite tracks from her Grammy Award winning album Fetch The Bolt Cutters. Throughout this album, Apple's goal was to create a rich and moving soundscape based on her home. The album is technically beautiful but every song is layered with the sounds of her home: her dogs barking, plates clinking and trash cans slamming. Fiona, Apple takes us through a journey of her mind and of her space, Shameika revisits her connection with women and public perception in her younger years. The song itself is poignant with repeated mantras, such as "He described me as pissed off, funny, and warm." and "Shameka said I had potential." but what makes the track even better is Apple was able to reconnect with Shameika later in her life and they made a collaborative track that ties the loose ends of this song so beautifully. I not only love this track, but I love the story behind this track!
"Getaway" – Pearl Jam: When I first started becoming obsessive with music, I was about 15-years-old. I was a theater kid and was doing a musical that was entirely composed of Queen songs, it had been my first exposure to the band and the genre. Because of my new found love for 80's music  I asked my dad for a list of who he thought I should listen to. To this day I still have that list of 40-or-so artists hung on my mirror. One of them was Pearl Jam and Getaway was absolutely mind boggling for my young mind. It was the first time I had really listened to a classic rock band and felt the electricity and angst and just pure joy that comes with rock music. So this was my introduction to not only a new genre but also the beginning of my obsessiveness around music.
"Old-Fashioned (Live)" – Bruno Major: As a long time Bruno Major fan his music was an absolute must for this playlist. "Old-Fashioned" is a song from Major's sophomore album To Let A Good Thing Die however I always return to this live recording, it's absolutely heavenly! It is raw, unadulterated and transcendent. You feel every emotion and word that Major is singing, the recording is so intimate and powerful, it will really knock the wind out of your lungs the first time you hear it. There is such grit and passion, and groovy improvisation that exudes from this track and this recording specifically, if you enjoy twangy guitars and breathtaking vocals you will love this track.
"LOST BOY" – Troye Sivan: Blue Neighborhood is one of the first albums that I listen to front to back and it had such a lasting impact on my perception of the world and of who I believed I was at that point in time. Sivan released this album when he was 20 and documented his exploration of his queer identity, love, loss and coming-of-age in this hyper specific 2015 electronic pop. LOST BOY is earnest, pleading and painful as we watch Sivan tell the story of a lost love and how it impacted his own identity and perception. Blue Neighborhood is one of those albums I would pay money to listen to for the first time again. Sivan is a very honest songwriter that has a very juxtaposing sound and he walks that line with such poise and understanding of his art, I believe everyone should listen to his music.
— — — —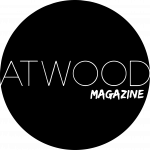 Connect to Minna Abdel-Gawad on
Twitter, Instagram!
 © 2023
:: Stream Minna's Playlist ::
---