New Zealand indie pop act Marlin's Dreaming work toward a broader sound on their sophomore LP, 'Quotidian'.
•• •• •• ••
Following up the release of their 2017 debut album, Lizard Tears, New Zealand indie act Marlin's Dreaming are making way for their sophomore effort, Quotidian. While this may only be the band's second full-length, they have kept themselves busy, releasing a handful of singles, an EP in 2018 entitled Talk On/Commic, and sharing the stage with the likes of Kirin J Callinan, in addition to their own successful Australian tours. Despite the current moratorium on shows and festivals, which clearly no artist and no one is exempt from, Marlin's Dreaming are looking to keep the success going with the release of their second full-length album.
The Greens lie where
they were planted and so it goes
Deeply routed, beneath the
ply boards a harvest fly
I'm leaving this town
for a minute leaving all I've found
I'm leaving this town
for a second or even just a day
Shrunken beneath the
Silver lining, fervent drool
Outwards Crying,
slowly dying, spiraling
Outwards Crying,
slowly dying, fade away
Stream: 'Quotidian' – Marlin's Dreaming
---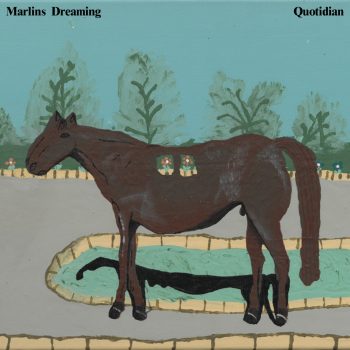 The album opens with "Sink or Swim," previously praised by Atwood Magazine for its matured sound and mesmerizing video. While this song happens to invoke certain attributes that are staples within and throughout the current state of the indie-rock/pop style, it does offer a good first impression of the album. The song opens with a tight drum fill which makes way for the guitars, ever reverberated and shimmery, to weave around each other in harmony before they ultimately fade into the verse. At this point, the band strike a nice balance between the hushed and somewhat brooding vocal melodies, the consistent and engaging drums, and the guitars, which trade off between offering bits of melody, or texture and ambience.
I've lost my appetite lately,
I tried
I've stopped putting up a fight lately,
I know
These things are burning up inside lately,
I know
---
Track two, "Alike," is a bit grittier of an offering, but one that maybe has a more difficult time finding its footing. While the song opens up with a somewhat jagged guitar riff, one that is made all the more interesting when the rhythm section joins in providing a nice bit of rhythmic weight, this only lasts for a brief time. Once the band makes its way to the chorus, they introduce a lighter, more pop-oriented feel which takes away from the initial rhythmic motif they had already established. This sonic change happens a couple of times through out the song, and it's the most damning at the end when the band opts for an awkward fade-out of the intro riff, cutting it off before it manages to even take hold. The indecisiveness of this track makes it somewhat disappointing.
Other moments on the record, namely "OUTRISTIC Pt. 1" and "Mr. Sun" feel like the band is maybe trying to do too much and seems to suffer from a bit of self-indulgence. "OUTRISTIC Pt. 1" comes across as the band taking an ambling opportunity to deal out a lazy-and-hazy jam that doesn't really go anywhere. As it stands, the track feels a bit shoehorned into the list and doesn't make a clear case as to why it is the first part of a multi-part entity. Instead, however, it feels as though having labeled it as the first part to something was the only way to keep it on the album. Though this can logically be suggested for the second part, as it is important in this case to play both parts of advocative thinking, the second part, part two, does in fact do the band more justice. Additionally, part one ends with another awkward fade-out and an even more awkward vocal bit that does nothing for the song.
"Mr. Sun," on the other hand, feels like it's out of place because it is the only track on the album that is mostly acoustic, and this provides somewhat of a dilemma when maybe it actually shouldn't. While this does not necessarily feel out of character for the band, its somewhat random placement towards the end of the album and its overall simpler orchestration make it feel like it was something of a last minute addition. There really is not too much to say other than that. Well, that, and whether or not this song was fully intended to make it on the album, the guitar work and percussion continue to complement each other.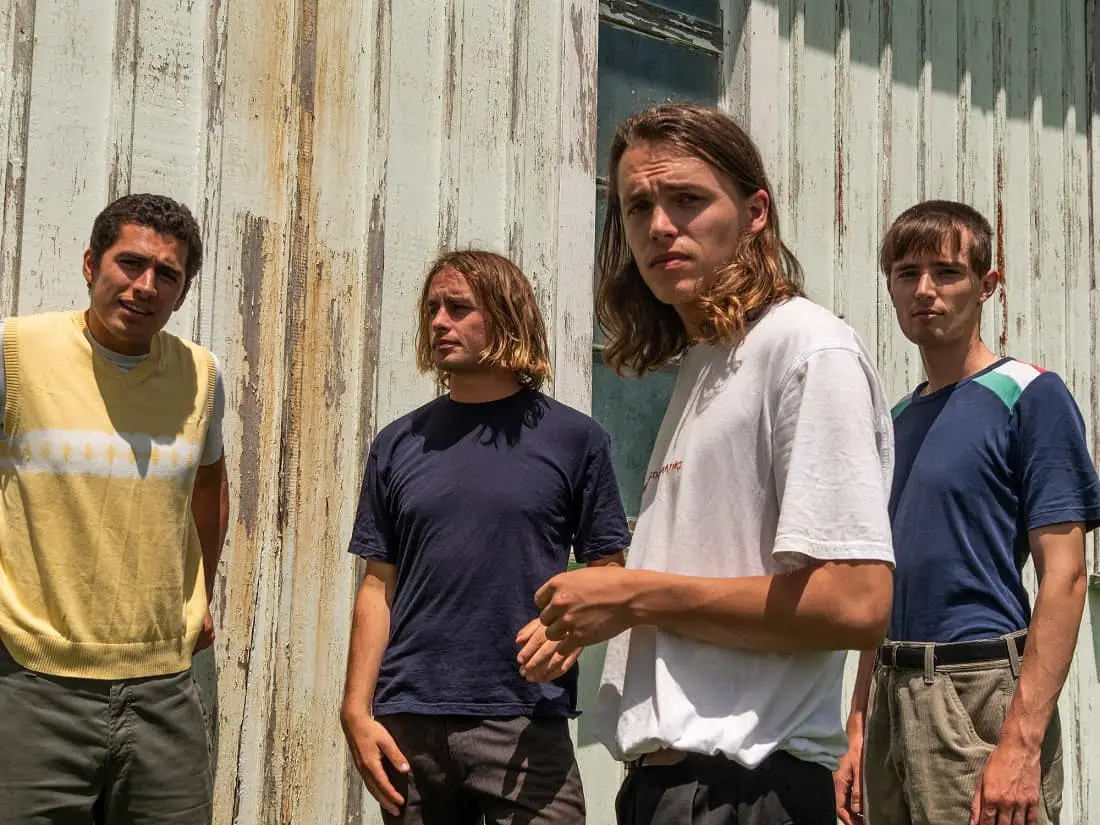 Conversely, moments like "Cabbage Tree" and "OUTRISTIC Pt. 2" serve as stronger highlights of the band's songwriting abilities and attention to detail. "Cabbage Tree" starts with a simple drum machine which gradually becomes adorned with dreamy, shiny guitar chords, accents, and a vocal delivery that teeters between reflective and apathetic. Much like the album's opener, this song isn't necessarily avoiding the tropes of the modern indie sound, it is justing doing a good job of displaying how well it can handle them. The song plays out, weaving dynamically pensive verses with broader choruses all while ensuring neither emotion nor feeling get out of hand. "Cabbage Tree" is a highlight of the album for its balance, its consistency, and its execution.
"OUTRISTIC Pt. 2" is a highlight for its experimentation, while also being one of the more straightforward songs on the album. While the song really only explores two concepts, minimalism and repetition, the track is interesting for its use of simple chord progressions, consistent and evenly rhythmic drum cadences, and a guitar melody that wails and saunters in equal measure. The vocals are just as simple, only ever repeating the same lines as they slowly develop from the vocalist's typical broodiness to a much more yelped approach. This song shows the band working together without getting lost in any preconceived notion for frill or extravagance.
Kiss the barrel
Kiss the barrel
Until it shines
Until it shines
For you
The album comes to an end with the song "Filling in Time," which, for the most part, works as a closer. The guitar parts, like they have for most of the album, work well together: One seemingly dedicated to melody and harmony while the other handles structure or ambience. The production isn't so clean where the song loses texture, but it isn't so washed in reverb where it suffers from a lack of clarity or distinction. As the track makes its way to the end, the band brings the piece to a nice instrumental outro which nicely highlights their collective effort and attention to detail in chord progression, sound, and harmony; then it ends. On perhaps the one track that could have benefitted from ending on some amount of feedback or noise and ambience, the band brings the song to a jarring close. If not for this ending, this track would have made for an even stronger finale.
Though Quotidian is not without its flaws, some perhaps more glaring than others, fans of the genre and Marlin's Dreaming will likely find this piece to be a nice addition to the band's musical rotation.
— —
— — — —
? © Ryan Helleur
---
Quotidian
an album by Marlin's Dreaming
---