An intimate outpouring of the soul, Tara Terra's sweet soft-rock confessional "T-Shirt" is stunningly beautiful, achingly tender, and a reminder why they remain one of our favorite artists to watch!
Stream: "T-Shirt" – Tara Terra
---
Stunningly beautiful and achingly tender, Tara Terra's 2020 return is a sweet soft-rock confessional – not to mention, the closest the Midwest band has ever come to a true Fleetwood Mac sound. An intimate outpouring full of sweet harmonies and stirring guitars, "T-Shirt" is an intensely vulnerable and mature offering from one of Chicago's most exciting, up-and-coming DIY outfits.
Sometimes it felt just like we were in love
If I weren't so damn jealous of you
I still have your clothes
Scattered on my floor
I try them on and pretend I am yours
I am you
I cannot measure just what went wrong
Two sirens swallowed by a song
I'd ask you to dance
I'd ask you to dance
If I were not so damn afraid to fall
To fall in
Atwood Magazine is proud to be premiering "T-Shirt," Tara Terra's first single of 2020 (independently out now). Produced and recorded by James Treichler and mixed and mastered by Colin Althaus, "T-Shirt" heralds a fantastic return from the Chicago indie rock band – heralded as an Atwood Magazine artist-to-watch for years now, and a mainstay of Chicago's local DIY music scene. Consisting of Emily Blue (a solo artist and ½ of Moon Mouth), Evan Opitz, Nick Soria, and Joey Buttlar, Tara Terra debuted six incredibly long years ago and have undergone numerous transformations in the time since. Their 2017 sophomore album Where's Your Light was hailed as a "hauntingly refreshing dose of driving rock/pop and intimate songwriting," and spring 2019's Couch Surfer, Lover EP set a new standard of raw songwriting of the highest quality. The EP's standout single "Ithaca," an anthem for broken-hearted lovers, remains a heavily-played favorite to this day.
The past eighteen months have fostered new changes and opportunities for Tara Terra, and though the pandemic set their live schedule back a ways, the band recently came together to write and record new material. "T-Shirt" is the first offering from those 2020 sessions, and a steadfast reminder why Tara Terra have been one of this magazine's favorite "artists to watch" for three years now. Lyrically nuanced and sonically affecting, the song resonates at a time when folks are continually looking for sources of comfort and connection, solace and sanctuary.
"'T-Shirt' is a complexly queer song to me. It's really about the line between admiration and jealousy," Emily Blue explains. "This is something I have felt for some of my female friends in the past, and it's always hard as a bisexual person for me to know, do I want to be her, or do I want to be with her? A dynamic like that is super challenging, especially since as women we're so conditioned not only to compete with one another, but also to only be with men. There are female friends in my life who I've had such admiration for that it verged on being a crush, and I think that a lot of people can relate to that."
"I knew from the first time I heard it that there was a sense of vulnerability and confession that needed to stay protected in the recording process," vocalist and guitarist Evan Opitz adds. "All of the pieces were present from the start; Joey, Nick, and I made it an order to preserve and embellish that fragility."
You're not my baby, you're my god
You're not my baby, I forgot
You're not my baby, ooo, ooo
And I am still ashamed of it
How your T-Shirt never fit
You're not my baby, ooo
You are my god
As country as this indie rock band have ever sounded, "T-Shirt" replaces Couch Surfer, Lover's overdriven chugs with a lighter twang. "I think our music leans wherever we lean," Blue muses. "Evan's actually been living in Nashville for a lot of COVID season and maybe that has something to do with the twang."
Whatever the cause for this fresh sonic approach, Tara Terra's music remains as energetic, immersive, and emotive as ever.
A refreshingly introspective moment of truth for listeners and artist alike, "T-Shirt" is a welcome return from a band the world deserves to hear. Atwood Magazine caught up with Tara Terra below to discuss "T-Shirt," Fleetwood Mac, and the band's perseverance through COVID; somehow (as often happens), Taylor Swift came up in conversation.
Dive deeper into one of our personal favorite bands below, and stream "T-Shirt" on Atwood Magazine!
— —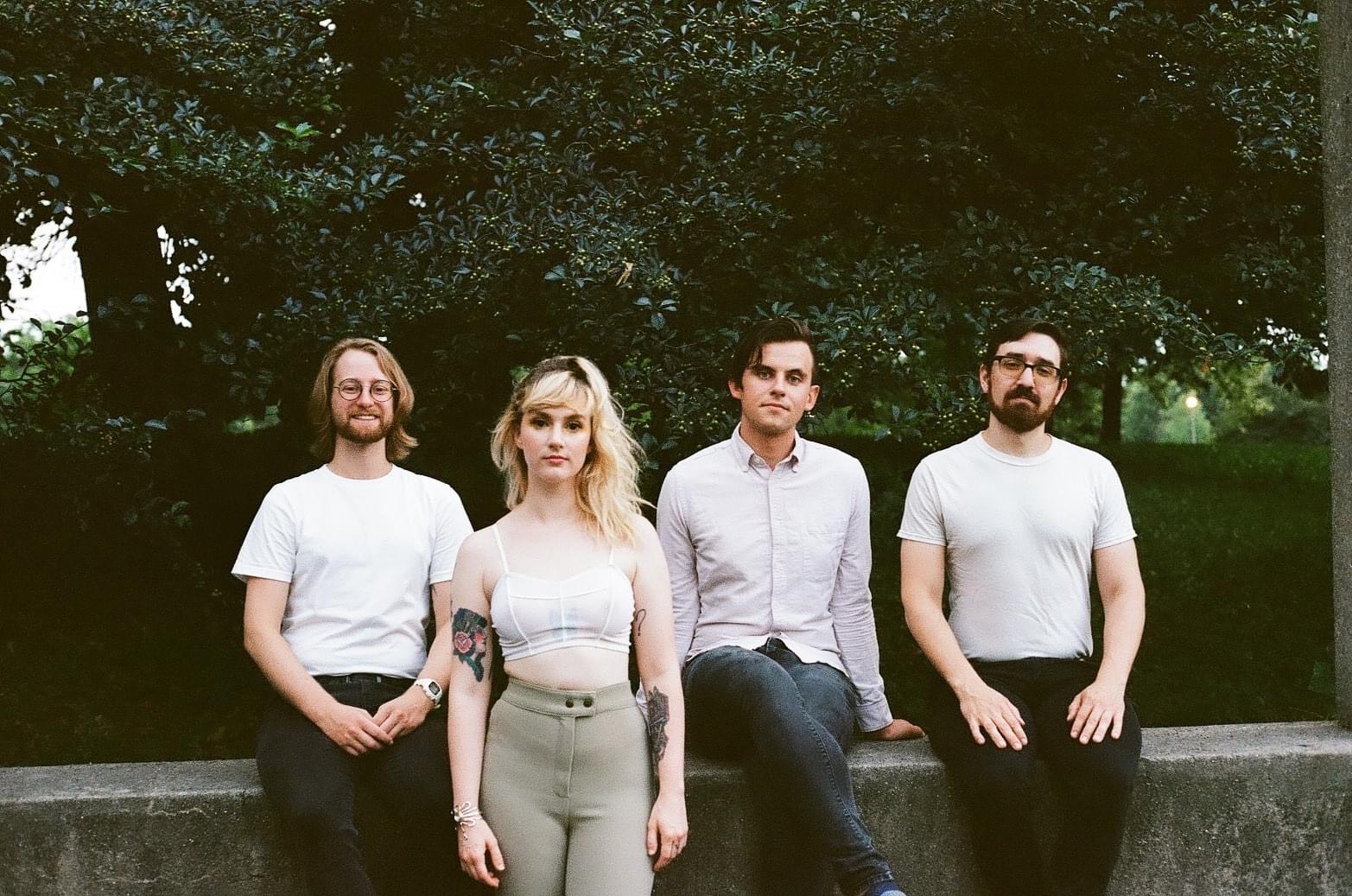 A CONVERSATION WITH TARA TERRA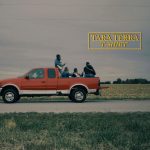 Atwood Magazine: Hey Tara Terra! How has my favorite Chicago band been throughout this pandemic?
Joey: We're hanging in there, thanks! Everyone has been healthy and safe, and we've had a chance to play a few shows, but it's never enough. I really miss live music.
Evan: Things seemed pretty bleak for a while. We were gearing up to head out on a tour the week leading up to the big shutdown. Watching everything fall apart in a matter of days kinda sucked. But as the year progressed, we've had a lot of time to reconceptualize our personal and collective ideas of why we do what we do.
It's been about 18 months since you released Couch Surfer, Lover. How does that EP feel to you now, with the presence of time and distance in-between?
Nick: To me it still feels new, especially relative to how long we've been playing music together, which is about seven years or so between all of us. In 2019 our other musical projects generally took priority over Tara Terra after releasing the EP, and unfortunately the pandemic killed a bunch of shows we had lined up like so many others in the industry. As a result we weren't able to spend that time with those songs and share them with others live, and we only did a few shows in 2019, so in my mind they're still fresh.
What's changed for Tara Terra since we last spoke? How would you say you're different from the band we knew two years ago?
Nick: I think COVID has really distorted time in some interesting ways. It feels like we've been locked in our homes for years at this point, yet at the same time it feels like the last seven months just didn't happen since everything was cancelled, especially pertaining to this band. We were fortunate enough to open for Whitney and Beach Bunny at the Lake Shore Drive-In a couple months back, and contrary to the lyrics of "T-Shirt," playing as a band in front of an audience even after months off felt natural and so familiar, the chemistry was still there for the four of us. In that regard, we haven't changed, but maybe that's a good thing.
"T-Shirt" is your first song of the year. Why are you returning with this song?
Joey: This is the first song we've worked on collaboratively since the shutdown, and we were all anxious to get back to recording and playing. As soon as Emily presented the song to us we were making plans to release it.
Taylor Swift had "Cardigan," now you've got "T-Shirt." What is it about singing about a piece of clothing that can end up meaning so much more than that thing we wear and throw into the washing machine once a week?
Emily: Great question, I think to me that borrowing someone's t-shirt is like assuming their identity, or finding a sense of comfort in that person. I've always worn other people's clothes in my life, people I was dating, or really close friends– to me, the T-Shirt "not fitting" in this song is an admittance that maybe I'll never be like this person, or as close to this person, as I want to be. Just realizing that was important.
"You're not my baby, you're my god," you sing in the chorus. What do these words mean for you, and how do you feel they capture the ethos of the message you're going for here in this song?
Emily: It's like saying, you're not my lover, you're my idol. Essentially saying, we are not together, and we will never be together, but damn I put you on such a pedestal. It's painful to do that, I think.
"T-Shirt" feels more Fleetwood Mac-y than I think I've ever heard you. There's a sort of Americana lean to the song present in your guitars and harmonies. What led you to lean in this direction?
Emily: I personally love Fleetwood Mac. Great reference actually, we were super inspired by the harmonies and the overall feel (a la "Dreams").
Nick: When we were hashing this out in the studio too, we spent a lot of time workshopping the drums and guitar parts, and this seemed to be the direction it progressed toward naturally to where it just felt right.
Evan: We spent a lot of time individually writing and workshop parts. The night before we went to the studio was the first time we'd played the song in the same room, let alone any music together in the 7 months leading up to the session. We discussed some collective influences on what sort of direction we were looking to go with it, and Fleetwood Mac surprisingly wasn't one of them, haha. Make no mistake, their production decisions and the process of how they tell a story has always been a major influence for me in how I approach the arrangement/compositional framework.
Is this a musical direction we can expect to hear more from in the coming months, or "T-Shirt" the most Nashville you'll be sounding for a time?
Emily: I think our music leans wherever we lean. Evan's actually been living in Nashville for a lot of COVID season and maybe that has something to do with the twang.
Evan: We spent some of our most formative years in Urbana, a city in a sea of corn. It holds a hidden charm and a mindset only to be found by those who know where to look. It's a vibe that seeps into the thumbprint of this band. That being said, our constant collective and individual motion will always impact the sound of our songs.
Lastly, what do you hope others take away from this song?
Joey: In addition to the message of the lyrics and the new sounds we're working with, I would say everyone should look out for the music video we've put together for this song. We shot it in corn fields near Champaign, where I grew up, where we played our first shows and recorded our first album. It was bittersweet to revisit the setting of the band's formative years, to see what has remained and what has changed. But ultimately, it was such a blast to make a video with our friends. So yeah, while it's a serious song, I hope others can feel that underlying joy, and how excited we are to make music again.
While it's a serious song, I hope others can feel that underlying joy, and how excited we are to make music again.
— —
Stream: "T-Shirt" – Tara Terra
— — — —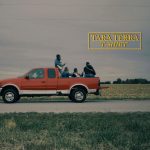 ? © Morgan Ciesielski
:: Stream Tara Terra ::
---
---
---
---
---