Vincent John's buoyant 'Tangerine EP' captures the spirit of hope and a brighter tomorrow through a dazzling wash of modern and vintage electro-pop and R&B.
? ?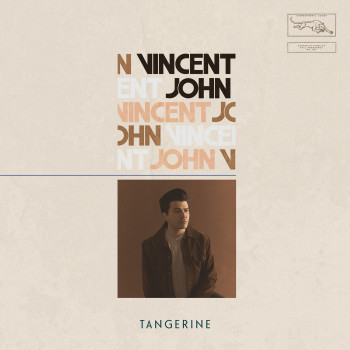 "You get in a foreign car, the American dream, it didn't get you nowhere, so you just keep going," sings Vincent John in his new EP's opening track, "Shiny Car." He may muse as a skeptic (or even cynic) at times, but Vincent John still believes in the original promise of the American dream – not as it's been dictated by society, but as it as was told to us by our parents so many years ago: That if we believe in what we do and work hard at it, we will discover something we can all call "success." Vincent John's buoyant Tangerine EP (self-released Nov 16, 2018 via Paulista Group) captures the spirit of hope and a brighter tomorrow through a dazzling wash of modern and vintage electro-pop and R&B.
A multi-instrumentalist best known for his work as guitarist for fame soul act Lee Fields & the Expressions, Vincent John has spent the past two years flexing a dynamic and distinctive solo artistry. His 2016 debut EP Never Go Back introduced a light synth-guitar pop fusion whose heavy '80s influences nevertheless felt stylish and current.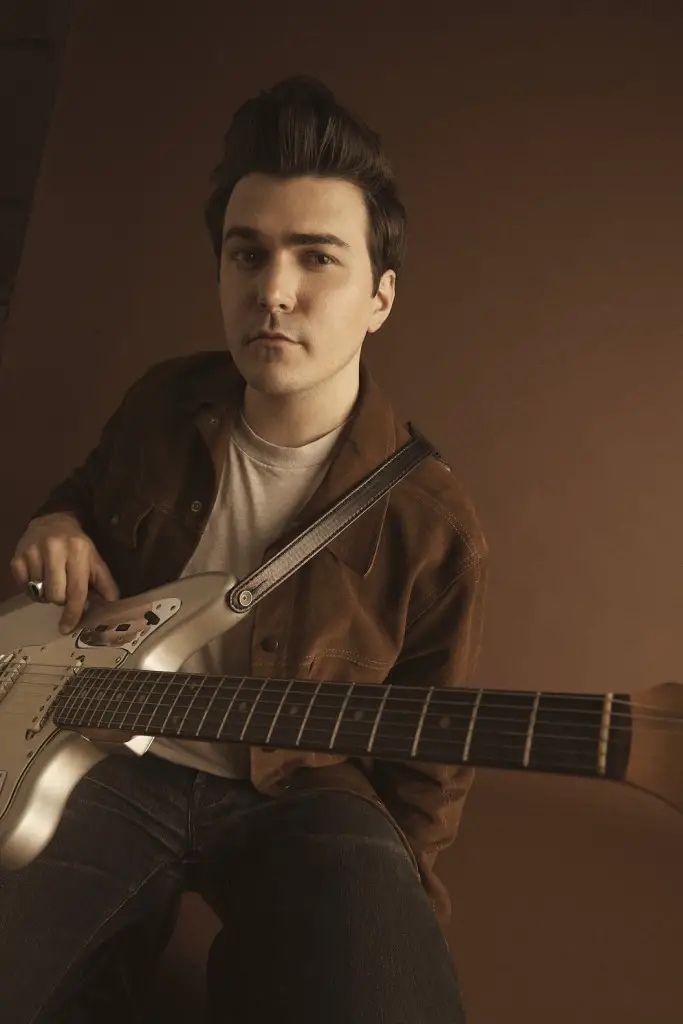 Tangerine presents itself to listeners with a similar freshness. The EP's six tracks, which have been slowly released over the course of this past year, offer meditations on age-old concepts and questions. In "Shiny Car" (quoted above), the artist questions our purpose and drives – whether we're actually moving through life with meaning, or if we've merely deluded ourselves into believing a nice story. "Beverly Hills" uses the famed California city as a metaphor for a certain type of euphoric, freeing feeling ("just look around, 'cause life is a vacation… hot weather, cool breeze, put it on a credit card and drive off down the street"). John seems to be basking in the embellishment, yet his mellow, almost melancholy vocals seem to denounce this lifestyle at the same time. Bad things can feel good, but a façade is a façade, no matter how nice it's built.
These lyrical motifs, together with John's brooding and accessible retro-pop sound, help give Tangerine an agelessness that we can come back to today, tomorrow, and a year from now. Meanwhile, this EP finds an artist continuing to discover himself: He flexes his dance music capabilities on the enticing "Fantasy," and experiments with a funk-pop-spoken word mesh in "Call My Name." In closing with the beautifully majestic "Tangerine," Vincent John gives listeners a reason to celebrate him and anxiously await his next move: The moving title track bursts with tropical allure and heart-on-sleeve sincerity.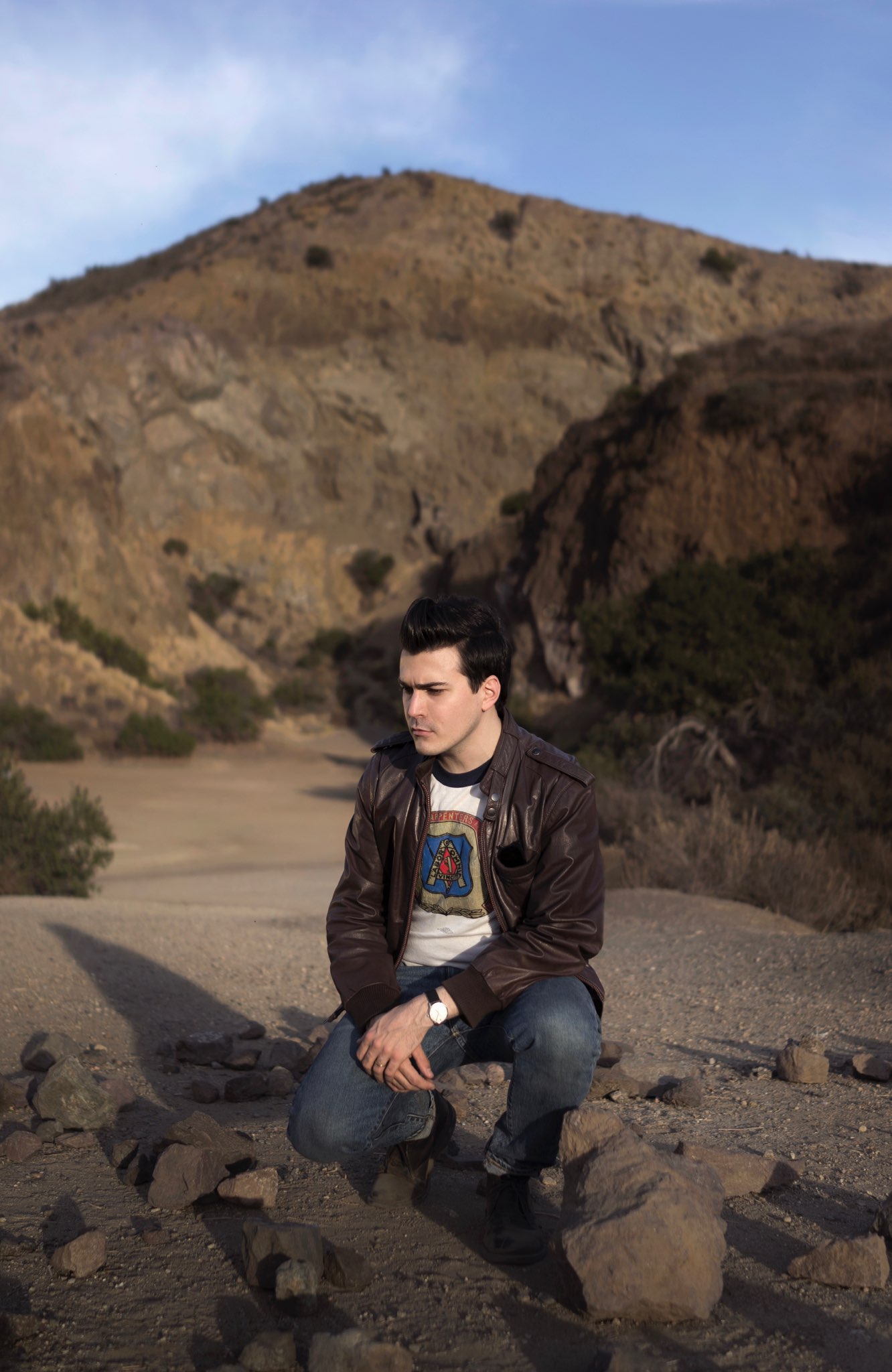 Is it enough to be loved?
There's something I need you to know
This could be us
Can't go wrong
Feel the tangerines in your arms
– "Tangerines," Vincent John
Experience the full record via the below stream, and peek inside Vincent John's Tangerine with Atwood Magazine as he provides his personal take on the music and production of his sophomore EP!
Stream: 'Tangerine EP' – Vincent John
:: Inside Tangerine EP ::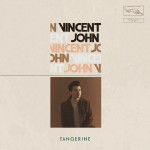 — —
Shiny Car
Song: The lyrical idea came from an episode of Mad Men in which the main character is outrunning his problems by driving cross country, "Whither goest thou, America, in thy shiny car in the night?", which is from On The Road by Jack Kerouac.
Production: Shiny Car is an intentionally upbeat, first-song-off-the-EP, track with driving guitars and pulsating synthesizer arpeggios. The instrumental was laying around, about 80% there, for over a year. I showed it to collaborator, Max Perla, and he said he had some lyrics that would fit well. They nearly did. We just changed a couple lines, and boom- the song came to life. The rest of the production was retrofitted around the lyrics.
Beverly Hills
Song: Beverly Hills started as a drum beat and chords on the Prophet 08 synthesizer. After creating the loop in my Philadelphia studio I quickly named it Beverly Hills as it felt appropriate given the flavor of the (then) instrumental. When I brought the idea on a writing trip to LA based co-writer / producer Ryan Spraker (Weezer, Eli "Paper Boy" Reed), we decided to keep "Beverly Hills" as the concept behind the lyrics.
Production: We left the instrumental really minimal and kept it sunny to juxtapose the song's satirical commentary on the emptiness of consumerism and elaborate displays of wealth. "The more that you pay, the cheaper the thrill." Ryan and I had a ton of fun making this track together and I think it shows on the record.
Foolish Game
Song: This song was co-written by Marcos Garcia of Antibalas and Here Lies Man and his bandmate Geoff Mann. I was in LA on a writing trip and was ecstatic about Marcos' interest in working together. We listened to a handful of works-in-progress I had at the time and he chose the drums / bass (that's all that existed at the time) for this song. We moved forward writing it, finishing it all in one day.
Production: Marcos and I went back and forth remotely on production twice; him doing sessions in LA and my doing the rest in Philadelphia. Foolish Game came together quickly. In the song Marcos plays some super tasteful guitar that pushes the song along perfectly. The Crumar Performer solo in the bridge is one of my favorite moments on the EP.
Call My Name
Song: I arrived in San Francisco to meet Patrick Brown (Toro y Moi, K.Flay, Mykki Blanco) and Tim Vickers who co-wrote Call My Name. It was sort of a blind date session. We are both published by the same company and had met some 5-6 years ago at a Pitchfork filming at SXSW for Lee Fields. The vibes flowed immediately and naturally. Patrick Brown and Tim Vickers (and their whole camp) have such a great work ethic and strong influences to pull from.
Production: The song was recorded at Different Fur in SF and also in my studio in Philadelphia. We went back and forth after the initial two sessions remotely file sharing and arranging until it felt complete. Patrick mixed this song; it turned out perfectly.
Fantasy
Song: Fantasy explores the notion of breaking out of the monotony of everyday life and making your dreams become reality. It asks the listener to ponder if a perfect life is attainable or if it is simply a Fantasy.
Production: I had a lot of fun working with long time friend, Chris Alrutz, on this as co-writer. He gave the track a House influence and made the process really fun and enjoyable.
Saundra Williams (The Dapkings, Low Cut Connie) was planning on doing all the back-up vocals on Fantasy. She caught a cold the week we had scheduled to record, so she ended up only being able to do the spoken-word phone operator bit. Saundra recorded it on her iPhone in a hotel bed in Los Angeles. I edited the files and processed them for mix. That's what you're hearing on the bridge of Fantasy.
Tangerine
Song: Tangerine delivers a really positive message to the listener. It's beckoning you to "feel the tangerines in your arms", our own "stop and smell the roses" sort of an homage/philosophy. Especially in this crazy world, people need to stop and recognize the blessings they have.
Production: The evolution of this song was painstaking at times. Just when we thought the record was complete, we'd pull a 180 stylistically in the production, making it more lush or more minimal, more R&B or more rigid. It was just one of those songs that took a long time to get right. Tangerine is definitely a bridge of what I've done prior to this and what is to come next.
? ?
? ? ? ?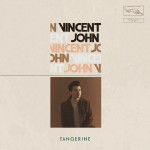 ? © Louie Kovatch
Tangerine – Vincent John