Blaenavon reach a striking balance between being full-blown rockstars, and just three guys in their early twenties. Whether it's Ben Gregory's dark makeup, Harris McMillan's flower crown, Frank Wright's outfit that is colour-coordinated to perfection, or just the way the band is completely in sync when playing their songs, they ooze star status and confidence when up on a stage. A few minutes into conversation after the show, though, and they're already making jokes, talking excitedly about Chloë Moretz, asking you about your life, and treating you like an old friend. They're as inviting as can be.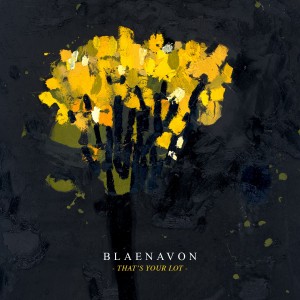 Blaenavon's debut album, That's Your Lot (4/7/2017 via Transgressive Records), was an incredibly strong offering from the British band. It is equally ambitious as it is easy to dance to, and provides the band with a very strong foundation to build and thrive upon. The album is an experience in and of itself, but there is nothing quite like seeing Blaenavon live. Their live show is infectious and energetic, bringing to life and adding even more dynamism to their already brilliantly crafted songs – they certainly don't come across as a band whose debut album is barely two months old. There is, however, an excitement in watching the band today for it is undeniable that they will be around for a very long time, and being able to catch them just as their career is taking off is a privilege to say the least.
Atwood Magazine talked to Blaenavon after their show at New York's Mercury Lounge, where they opened for Circa Waves. The band was about halfway into their US tour, which they had to cut short after being offered the chance to support alt-J at London's O2 Arena – Blaenavon's biggest show to date. With the release of their debut album in April, a US tour, an O2 support slot, several festival dates (including Glastonbury!) across the summer, and their biggest UK tour in the fall, 2017 has been and promises to continue being a monumental year in Blaenavon's career. Read below to find out more about one of this year's most exciting, promising, and friendly bands.
A CONVERSATION WITH BLAENAVON
You're opening for alt-J at the O2 very soon! First of all, congratulations for that, it's such an amazing achievement! How excited are you?
Ben Gregory: Sweaty palms!! That's probably the best thing that's ever happened to anyone in any band. It's amazing. We'll play to 20,000 people who like really good music and hopefully they'll like us too.
Harris McMillan: My dad said that as long as we do everything we did tonight we have nothing to worry about.
I agree!
Ben: I love it when your dad says that. He says that to me after each show and I'm like "Thank you" because one day we'll do a bad show and your dad's going to be like "You have a lot to worry about".
Are you preparing for the O2 show in any special way?
Ben: We are, we're on tour!
Harris: This tour's really helping actually, every day we play I feel like we're getting into the zone, into the groove.
Ben: We'll be a tight band and then we'll go onto that stage and it will be the size of a football pitch and we'll be like "Oh dear!"
Frank Wright: Make us feel like the size of some bitty old soccer players.
Ben: I think I'll have to run around really, really lots because the stage will be so large and I might get quite exhausted and need a small water break.
Your most recent release, "No One Else in Mind," is a collaboration with Soko. It's such a beautiful song, I love how stripped back and raw it feels, and the lyrics are beautiful. How did this collaboration come about?
Frank: We actually started it here in New York! Last time we were in New York we went to a friend's pumpkin pie party very briefly and very briefly met Soko. Then a couple of weeks after that we were in Paris and managed to hang out with her and yeah, we stayed with Soko for a few days and had a bit of a songwriting contest between ourselves. Ben and Soko won, me and Harris came…
Harris and Frank: Second and third.
Ben: Joint fourth.
Frank: And we recorded it that weekend as well! We quite literally stayed in Paris for a couple more days that week to record it.
---
Do you have any other artists you want to collaborate with?
Ben: I really, really want to make a song with Lorde. But she is far too famous for me. But Lorde, if you're reading, I love you and I think the tones of our voices would really unite in perfect harmony.
That would be my dream song.
Ben: Would it be a pop banger? Would it be an indie classic? Who knows! It might be like "Mr. Brightside"
Harris: I'd like to collaborate with the Scottish folk artist Aly Bain cause he plays really nice fiddles and stuff.
Ben: We also collaborated with the Blaenavon Male Voice Choir.
Harris: That wasn't recorded though. There is some kind of recording that we'll hear one day, and it's them going (makes really deep voice) "ooh ahh ahh ooh ahh" in the back while Ben sings "Orthodox Man".
Ben: That was cool. 46 dudes from the town we're named after joining in, having a great time. Everyone making the town happy.
Frank: I think I would absolutely love to work with James Corden in a karaoke battle in a car.
Oh, Carpool Karaoke with Blaenavon!
Ben: James, if you're reading…
Harris: He's not!
Who knows!
Ben: Please. Anything can happen.
As you mentioned, you recently played a show in the city of Blaenavon with the Blaenavon Male Choir. How was the ultimate Blaenavon experience?
Ben: It was ridiculous. It was fantastic.
Harris: I couldn't have dreamt up all the crazy shit that happened that night. Like going to the local pub with all the Male Voice choir people with some fans from the show and some of our old school fans who'd been there since the start, drinking with Ben's dad. It was the most surreal experience. It was amazing. And we went to the big pit, we went to the steelworks, to the world heritage sign…
Ben: We made a postcard series of us smiling and waving at each significant landmark in Blaenavon and we're going to sell them online. It's going to be cute, I'll post them to my mummy.
You'd never been to the town, right?
Ben: I'd been there, I had a picnic once.
Did you find elements of the town that you think remind you of the band?
Ben: There was a weird bit outside the fish and chips shop where a few kids were playing with a dog and it reminded me of when we used to sit around and play around with dogs in Lipcott, where we're from. It was just young kids with not much to do just running around the street, which was kind of like it was at home I suppose.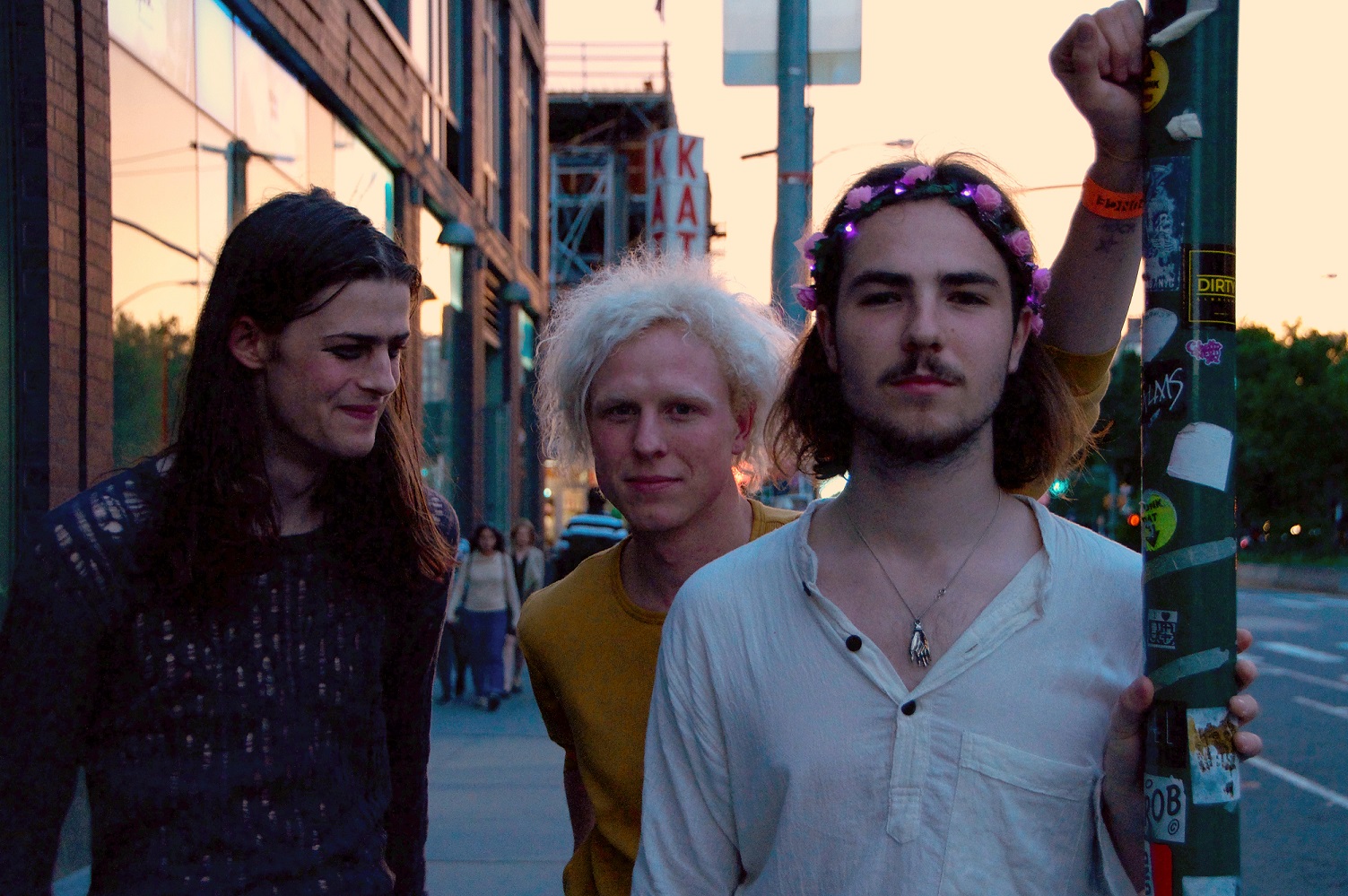 Ben, I find your lyrics quite metaphorical. I try to crack them, and I think I do, but then I don't.
Ben: The problem is that I speak a lot of nonsense and no one knows what I mean except for me and I'm like "Wow that's such a potent song" but not really, no one knows what I mean.
But actually when I got your album on vinyl and I read the lyrics on paper…
Ben: It helps!
And it reads like poetry.
Ben: Thank you, I try! Some songs you just remember the words for a little bit and then you realize that they're really stupid and really boring, but I wanted our songs to last if you read it properly. And they work as a piece of art when you read them, that's kind of the secret. Because I want to write as well and I want to make music too, so if I can do both at the same time then I'm quite lucky really.
So what's your approach to writing lyrics? Just making art and matching it to music?
Ben: I write some stuff when I'm on the road or travelling or whatever, then I'll come home, make a little melody and sometimes fit that to that. Sometimes I'll make a tune first and sing whatever comes into my head and craft it around so it reflects how I'm feeling at the time.
Do you have a favourite lyric of yours?
Ben: I quite like the lyric on the second verse of "My Bark is Your Bite" that is "Is it a sickness to doubt the price of the thoughts in the corner of your skull? And you wondered why I took my time to throw my arms around you".
Speaking of lyrics, "Alice Come Home" is one that stands out lyrically to me quite a lot. Can we dive deeper into its lyrics - what is the song about?
Harris: Oh my god this will be news to me!
Ben: The lyrics are "I heard there's a sound where the pearls in the ground go up to my eyes and up to my mouth"… And I can't really explain it. That was one where it just came to my head and I said it, and I shouted it, and it felt really natural and felt really right. And people hear it and people don't really know what to think and have different interpretations of it, and I quite like it. I change my mind about what it means every time I sing it so I can't really help you right now.
How does it match up with the title of the song then?
Ben: It's just a song about losing someone that you care about…
Harris: You can be specific.
Ben: I was struggling with my own creativity, I wrote a song about Harris and Harris' girlfriend at the time, and they'd just broken up. So I wrote a song about that. And Harris is the boy who looks so lonely watch him crack. I can help you about that bit, yeah.
---
In "Orthodox Man," we have a contrast between very emotionally charged lyrics and a melody that is lighthearted and very catchy. Why did you want to create this contrast between such emotionally charged lyrics and a lighter melody behind it?
Ben: That's the key for me. I want to have people at our shows singing along thinking they're having a really great time and when they look back and realize what they're singing it's like "Oh, fuck". They reflect on it and they think "That's kind of sad". Ultimately it's what "Let's Pray" is supposed to be – they trick you by thinking it's really fun but then you pay attention to the lyrics and what you're singing and it's actually pretty sad. I think it's a fun idea, loads of people singing "Let's pray, let's pray, let's pray for death" (laughs).
So when you wrote the lyrics, all of you came up with the melody together? How do you write?
Harris: There's normally melodies existing from a song. Frank and I always arrange it and turn it into what it becomes at the end. (Makes a high pitched voice) Some melodies get added here or there, chuck some stuff in.
---
You'd released "Prague" on an EP before the album, but re-recorded and released it as "Prague 99" on your debut. Why did you re-record it for the album?
Ben: It was such an important song to us and it's the one we end all our shows on, people sing it, people scream it, everyone has to hear it every night. So we didn't want to be ending all our shows on a song and have people be like "Fuck, what's that song? Is that in your album?" and we're like "No". It's so important to everyone, it doesn't matter that we've released it before, we thought it needs to be on the record, it's really important for us, maybe our best one.
Harris: It's cool to re-do it six years later, we're more accomplished songwriters and musicians now so it got the real treatment that we wanted to give it all along.
Ben: I'm glad it's got this version and hopefully this version will live longer than the other one, although a lot of people are a little bit annoyed by this new version.
Why?
Harris: It's got that melody that goes [sings melody of "Prague"].
Ben: I agree. When you've heard one version of a song and that's the one you fell in love with, you never want that to change so when someone fucks with it, it's like "What are you doing?". But we definitely made it better, I need people to trust me with that.
Oh, I completely agree. I wrote a review of your album and I said that if you compare the original version of "Prague" to the new one, it does show how you grew in these five or six years.
Ben: Thank you! I'm glad someone appreciates it.
"Swans" is my favourite song of yours, and when you released the album you mentioned that it was probably the only song that had never left your debut album's tracklist. Could you tell me more about it and why you think it was always going to be a part of the album?
Ben: Yay!
Harris: It's probably like the oldest one in the album isn't it? It dates back to the primitive days of our band when we starting to record stuff ourselves and we were just making recordings for recordings, really. We always knew that it was too special to be released on anything other than our debut album, so there was no question that we were going to hold off until the debut album came about.
And how did you end up picking what songs were going to make it to the album?
Ben: It was a long, long process between us and our management and label and stuff. It wasn't even picking the best songs, it was picking the songs that made the most sense, that would have the most impact on this stage of our career. We wanted people to hear all the different sides of our band, we tried to pick tracks that had the more pop-y stuff, the more progressive stuff, the sadder stuff, so that you can listen to our debut album and think "Okay, this band can do a lot of cool things". We wanted to make it diverse but keep it cohesive. We spent a lot of time discussing it and this is what came out, and I don't regret any of it.
When I reviewed That's Your Lot, I wrote about how for me the album is split into two halves: light and darkness, with "Let Me See What Happens Next" being the transition song between these two different parts. Did you intend to make it out like that?
Harris: Yeah.
Ben: Totally. I'm glad someone noticed, I didn't know if anyone would ever notice, but thank you.
Harris: A lot of people were probably like "This is a really long, boring album" but we did think about that. While we want us to be a popular band so that we can play our music to lots of people and not just fizzle out, at the same time we want to show people, like you, who really understand it, what we can do and what we might do in our next album. So it was intentional.
It's nice to have an album that has an arc too, there's something to look for in the bigger picture, it's not just a collection of songs.
Harris: It's too long to not be doing that. I think it had to otherwise it would have felt just like ramblings.
Ben: We wouldn't have made it long for the sake of being long. We wanted to make it long to show all the things we could do and as a listening experience to make you feel worried but fairly positive.
It is an experience, and not many albums today are experiences.
Ben: I think that's true, yeah.
How did you choose the artwork for That's Your Lot?
Ben: We've always used our friends for our artworks and our releases, and we were really excited about using Finn's paintings for a long time. And yeah we found the flowers, it really felt right.
Harris: It's like the light and dark thing where you've got those yellow flowers in the dark background.
Ultimately, what's the sentiment you wanted to convey with the album?
Ben: On the record, I want people to listen to it and realize that when things come to an end, it's not necessarily a bad thing. That's the main message for me. Although at the time it feels so, so painful, you'll go through it and it will be okay.
Harris: And live? Kind of a different story.
Ben: Live I just want to have a fucking good time.
And what's the one thing everyone should know about Blaenavon?
Ben: None of us were born with teeth.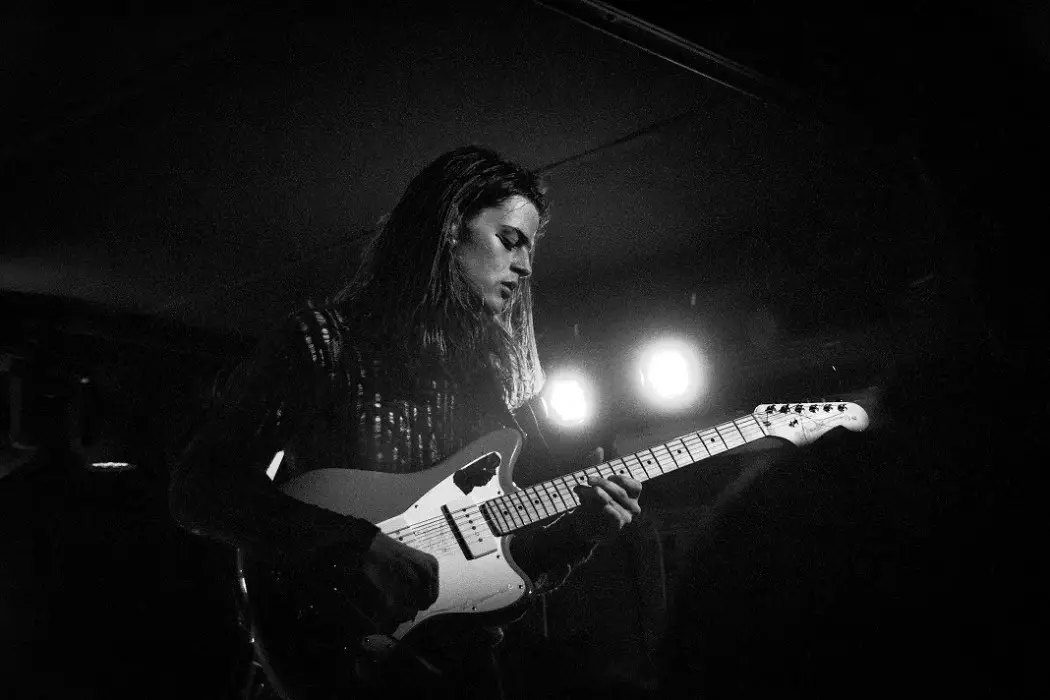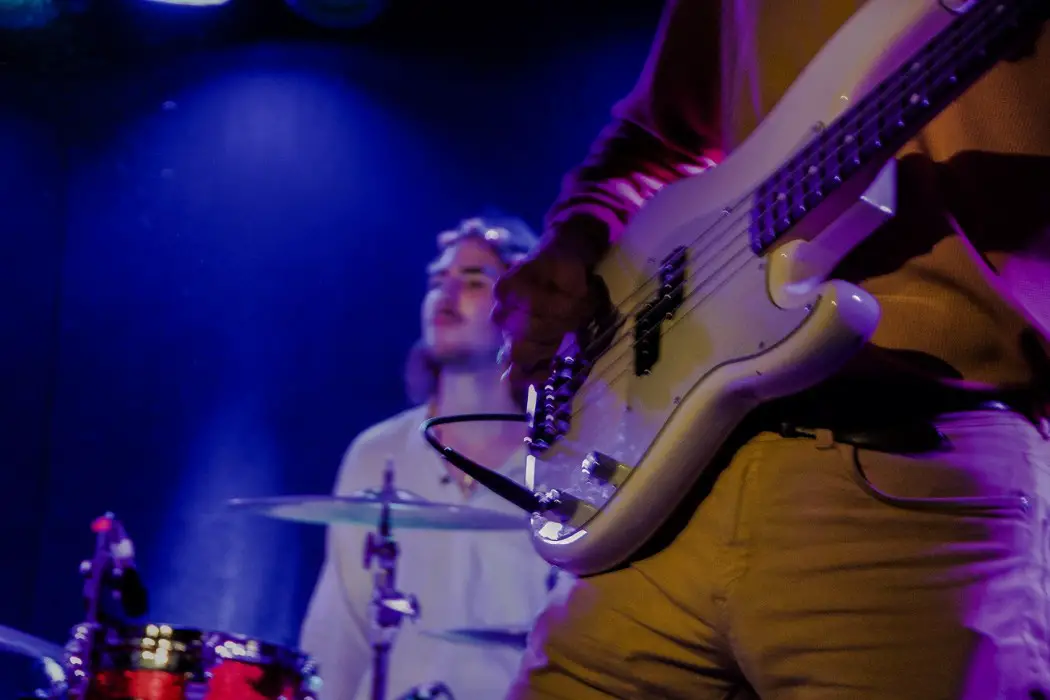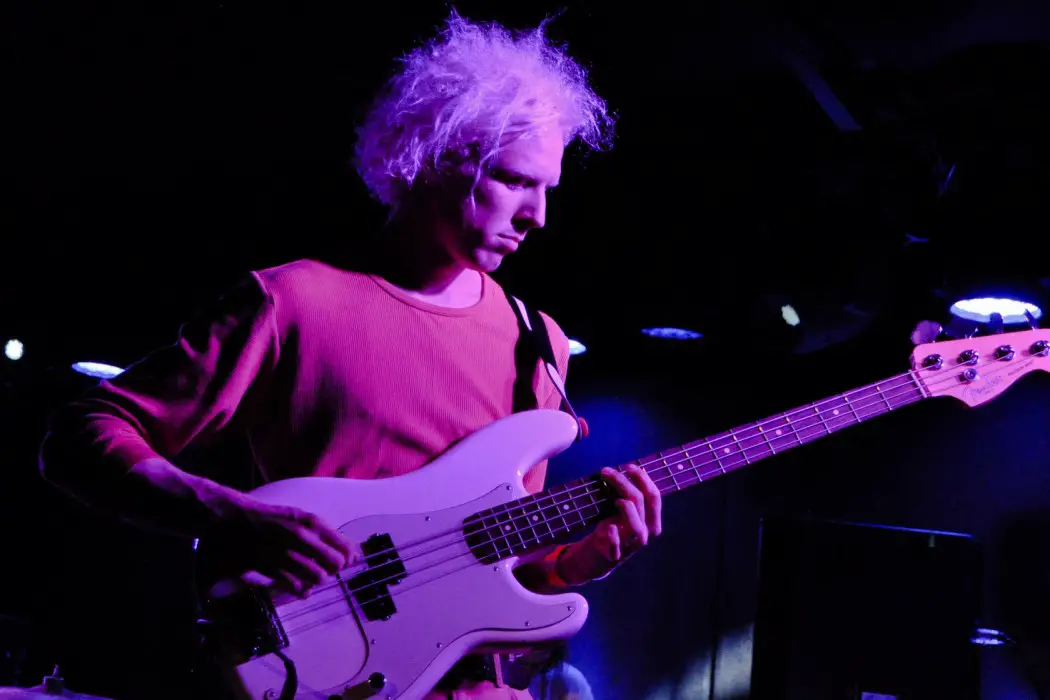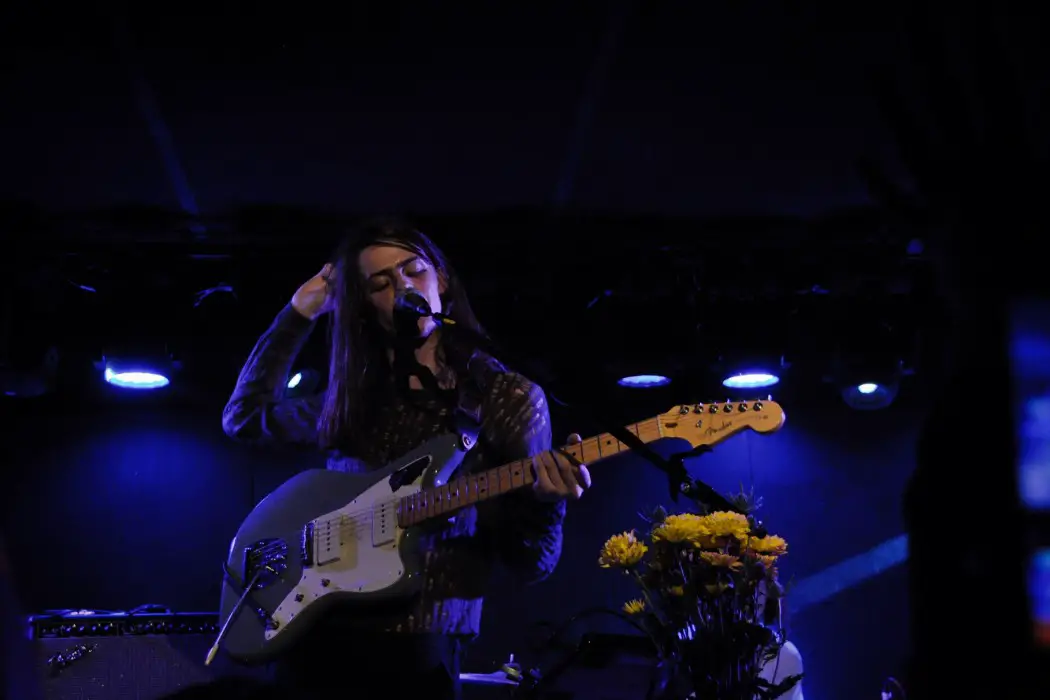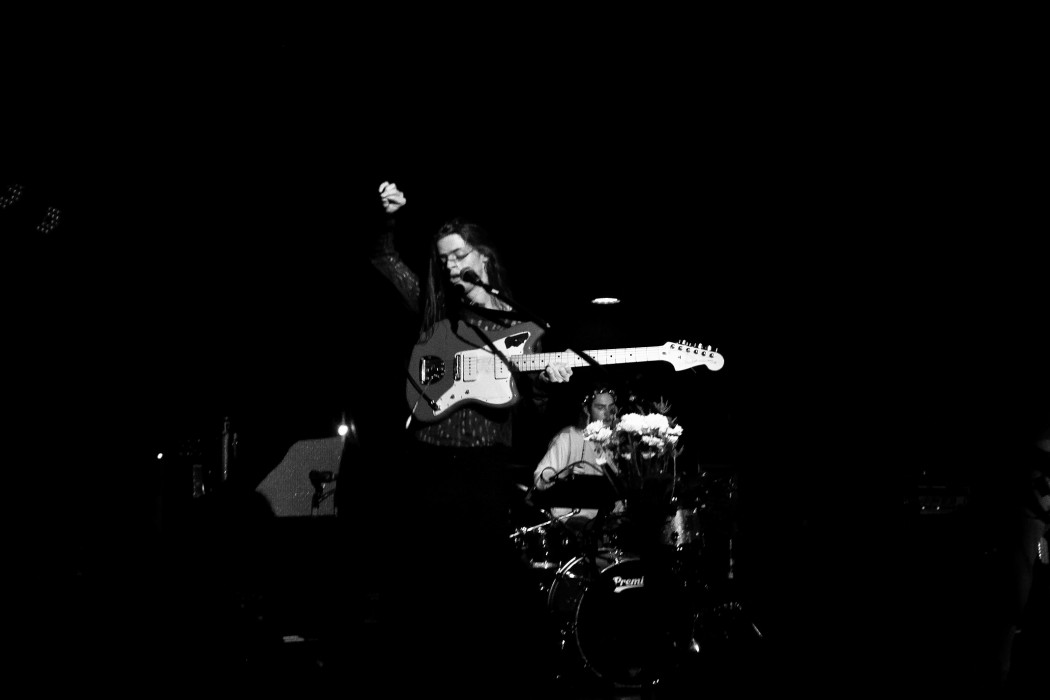 — — — —
cover photo © Nicole Almeida
:: Listen to Blaenavon ::