Brooding in the best of ways, Harrison Whitford's radiantly raw and achingly intimate sophomore album 'Afraid of Nothing' is an enchanting world unto itself, and a stirring follow-up to 2018's 'Afraid of Everything.'
for fans of Phoebe Bridgers, Iron and Wine, Ethan Gruska, Tom Iansek, Laura Stevenson
Stream: "Salvation Army" – Harrison Whitford
---
Radiantly raw, achingly intimate, and brooding in the best of ways, Harrison Whitford's sophomore album is an enchanting, stirring world unto itself: An escape and indulgence all in one, filled with sonic wonder and poetic introspection. The guitarist for Phoebe Bridgers and Matt Berninger once again proves himself a standalone talent on Afraid of Nothing, an emotionally vulnerable, musically lush indie folk record of self-reflection and connection, reckoning with the surrounding world and reckoning within oneself.
Burning out like a streetlight
Burning out with her hands on the wheel
Burning out in the January sun
Burning out for real
You had a dream that you pulled the trigger
Watched the hammer come down
We had a good run, floating down the river
Until the river ran out
[Chorus]
And all the time spent looking for each other
Is time spent well
It wasn't much but I swear it as something
As far as I can tell
Released November 12, 2021 via Screwdriver Records, Afraid of Nothing arrives a full three (nearly four) years after Harrison Whitford's solo debut Afraid of Everything introduced audiences to the depths of his creative mind. A soothing, tranquil alternative album filled with emotional turbulence and existential searching, Afraid of Nothing is, in a word, breathtaking. It's an enviable and praiseworthy reintroduction to Harrison Whitford, the songwriter, producer, and multi-instrumentalist otherwise best known as the guitarist in Phoebe Bridgers' band, and for his work with The National's Matt Berninger (he's also worked extensively with Christian Lee Hutson, Ada Lea, and Noah Gundersen, to name a few). Beyond those "titles of recognition," the Los Angeles native re-emerges this fall with his own beautiful, multifaceted artistry in full bloom.
"I started making this record in the winter of 2019," Whitford tells Atwood Magazine. "I had written a handful of songs over the course of a few years since I had made my first record, and initially set out to make an EP. After the pandemic arose, I decided to flesh out the EP into a full length record as it just felt like the most natural thing to do. It was also largely an excuse to exercise producing an entire record of my own and delving deeper into that world as well the world of audio engineering. I also was able to essentially have various friends of mine contribute their own magic to every song, which was my favorite part of the process."
Speaking candidly about his own music, Whitford exercises an admirable mix of pride, humility, and caution. When asked how he feels his new album introduces him or captures his artistry, he answers, "I don't know."
"I'm really not sure what my artistry is, or if there are any particular through-lines in my work," he says, leaving it up to listeners to decide for themselves who Harrison Whitford is to them. "So much of my creative process has to do with instinct and whatever feels right in the moment."
---
That instinct is informed by a laundry list of artistic influences from all walks of life.
"To list off all of those who have inspired me would take me several pages," Whitford says. "I am constantly indulging in various artists' work, be it Nina Simone's records, or Joel Meyerorwitz's photos. I've always been attracted to artists that attempt to depict the full spectrum of human emotion the best that one can. That's something I may unconsciously attempt to do myself. I think a lot of art making has to do with instinct and learning to trust your own creative instincts. The more you do that, and the less you concern yourself with whether or not it is enough like something else, you end up with something that hopefully is representative of your own emotional geography."
I've always been attracted to artists that attempt to depict the full spectrum of human emotion the best that one can.
Whitford also recognizes the impact of those other artists he's worked with so intimately and intensely: "The extent to which playing with Phoebe or Matt [Berninger] has shaped my approach to music is in that they've spoiled me, as they're both just such fantastic songwriters," he says. "When you're in the position of backing people like them up, you realize very quickly that a good song will tell you everything you need to know in how to support it if you just listen."
Whitford goes on to cite one such example of Bridgers' impact: "I was writing a song where I had used the word, "mother" in a verse (referring to my own mother). Phoebe suggested I change the word to "mom." It doesn't seem like a huge difference, but to me it is. Phoebe has a pulse on whatever lyrics will sound the most conversational, without it being contrived. She understands what works, and that's something I've learned from her to look out for." It's so slight and subtle, but a nonetheless meaningful lesson for all songwriters.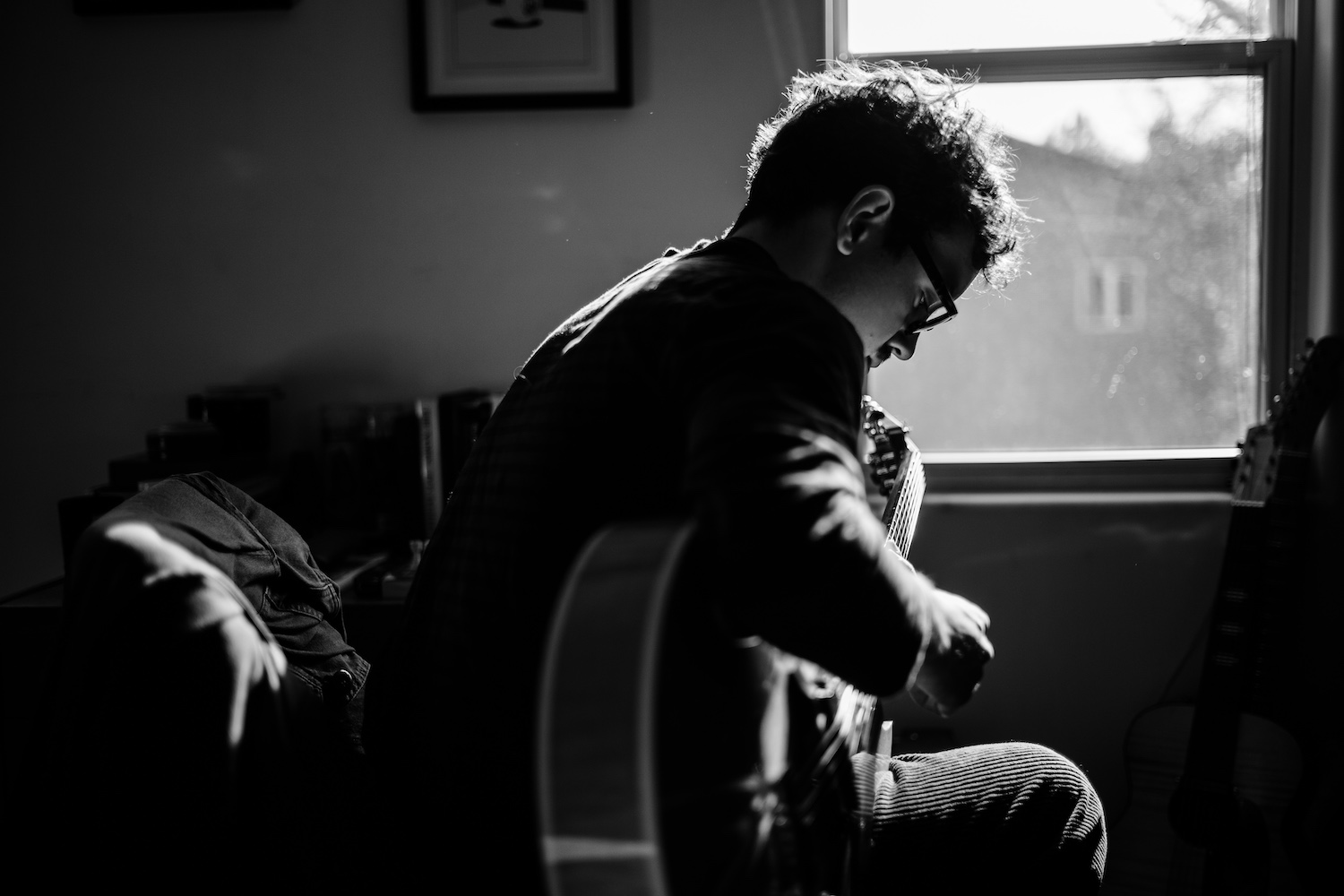 To his credit, Afraid of Nothing feels familiar and cozy: Whitford's words bring us deep into his mind's eye, while his sparse but vivid instrumental work feels equally up-close and within reach.
Whitford says he didn't have a particular vision for the record: "I just knew that I wanted each song to sound a certain way and I did whatever it took to get there. Sometimes that was easy and sometimes that meant recording four or five different version of a song until i felt happy with it. If anything, I changed a lot or rather learned that I had changed during the course of making the record. I discovered that I had become a better editor of myself than I had previously been. I had become less prone to the hubris of youth."
As the follow-up to Afraid of Everything, Afraid of Nothing could certainly be interpreted in any number of ways. To infer that Whitford is aware of his own personal and artistic growth would be a correct assumption, but to make too direct a connection might be a step too far.
"I titled it that after I wrote the titular song, and I just thought it was funny in respect to my first record," he says. "I suppose with some retroactive psychoanalysis, it dawned on me that a lot of my perspectives had changed since I wrote my first record. My songs had become less accusatory, less concerned with the idea of betrayal. I think, through a series of mistakes and life lessons, I had learned how to view things with a wider scope, and how to assume greater responsibility for myself. Mainly, I titled it that for no real reason, though."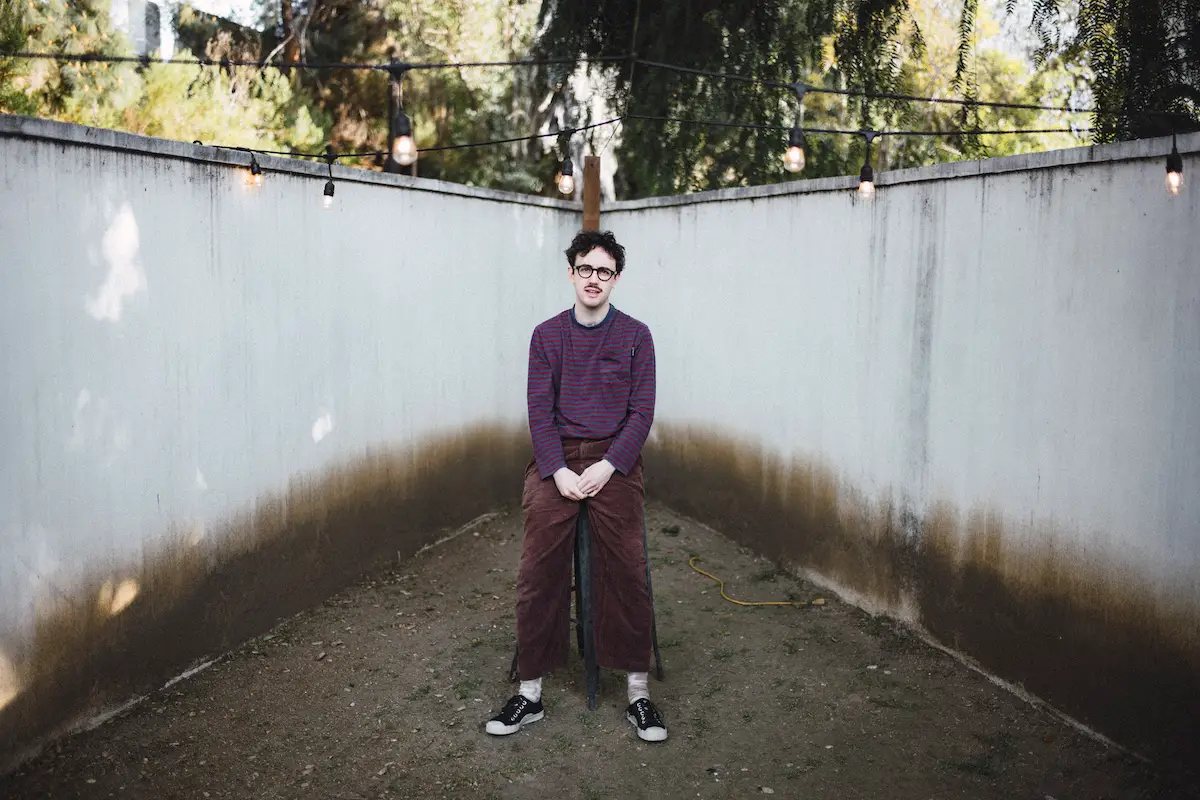 Highlights abound on a record whose ethereal instrumental bookends help set a calming, serene, and introspective scene: From the irresistibly groovy, immersive, and poetic "Salvation Army" ("Love's a string that I tie my kite to, and set the kite on fire / And at night by the salvation army, I tried to show you where the north star was / You couldn't see a single constellation / Just the cops meeting their quotas") to the confessional reckoning "Linoleum," the heart-on-sleeve ballad "Meclizine" and beyond, Afraid of Nothing compels us to look inwards as Whitford does the same. The soft, stirring "Ears That Could" offers a dizzying guitar solo full of searing heat; the questioning title track immerses us in hypnotic splender; Whitford even gives his own special downtempo folk-meets-twang spin to the Crosby, Stills, Nash & Young plea, "Helpless." He saves one of the best for last in the playful, doting "Secret Garden," a beautifully sweet love song that is as catchy as it is full of raw, vulnerable emotion.
"I like the lyric, 'in the sunshine I like looking at you, it's easy to do,'" Whitford says of the finale, citing it as one of his favorites.
living alone in a rented mansion, up here in laurel canyon
i wish you'd come visit me, we could go swimming
in the sunshine i like looking at you, it's easy to do
in the sunshine i like looking at you, it's easy to do
we could go sit in the secret garden
it's right beside the guest apartment
we could go watch your favourite movie
there's a popcorn machine and a big screen
in the darkness i like looking at you, it's easy to do
in the darkness i like looking at you, it's easy to do
---
For him, it's not a single song that stands out, but rather the album's communal spirit that resonates the most. "I would say all of the parts that my friends contributed [are my favorites]. Everyone added something really unique and special to my ears. One sort of hidden thing that I love is on 'Meclizine.' I was on FaceTime with my friend Theo Katzman, and I asked him to sing an F natural, and then I sampled that into my OP-1 and reversed it and tucked it in after the bridge of that song." Afraid of Nothing may feel so singularly of and from Harrison Whitford – he's the voice we hear the loudest and longest, after all – but it truly is a group effort.
Nevertheless, there's no denying the talents of the man at the helm of this journey. Warm and wondrous, Afraid of Nothing is as muted and subdued as it is rich and colorful: A bold, expansive world of music that breathes with its own inner guiding light. In it, we find comfort and catharsis: Inspiration from a soul exposed.
my brother shares half my blood
but i forget how old he is
he doesn't breathe like the rest of the kids
they say it's the half that's only his
i hope to god he's alright
i hope he finds peace in the moonlight
i hope someday we can be friends
until then until then until then
with lungs so weak
won't you sing me what you wanted to speak
i'll listen as closely as i can
with ears that could
i'm sorry about your friend
you lost someone you loved again
i try to make sense of this world
but it spins too fast to put my finger on it
i know that you spiral sometimes
i've got a little spiral in me
it's not as frequent as the sunrise
but it happens occasionally
– "Ears That Could," Harrison Whitford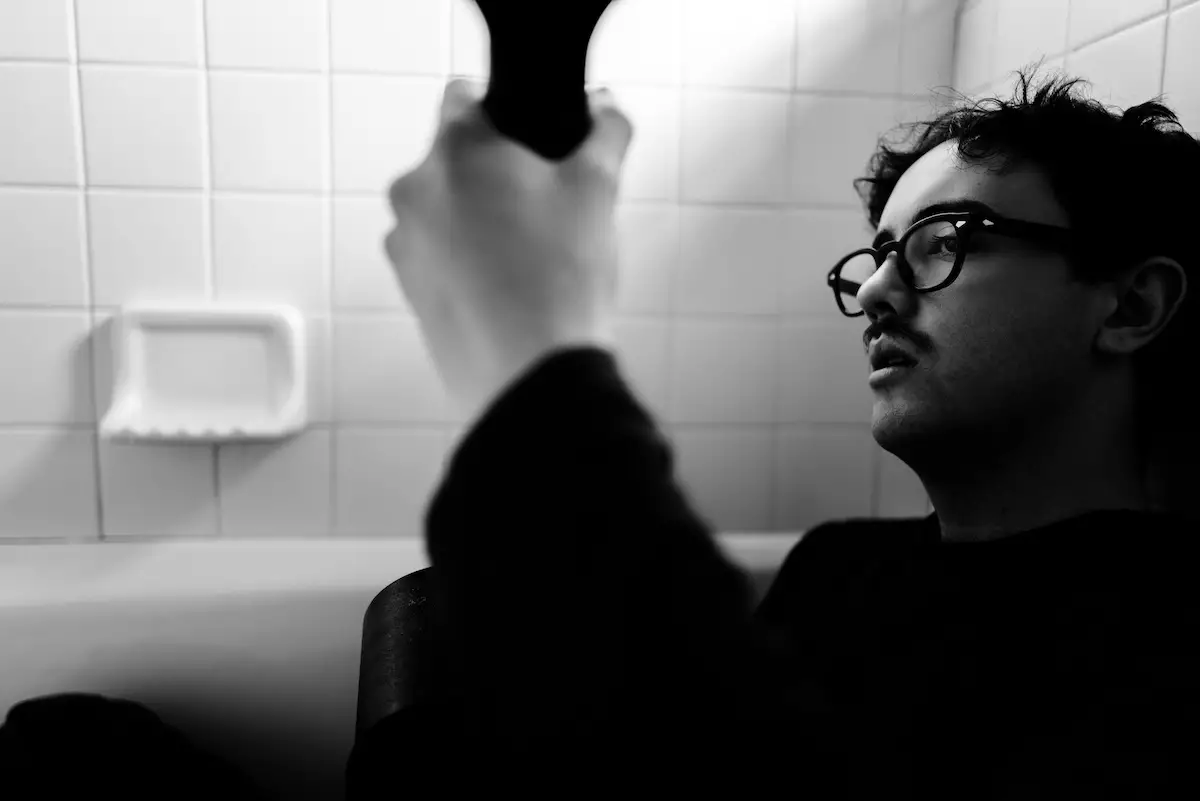 "I hope listeners take away anything at all from it," Whitford shares. "My favorite part about being a listener or a consumer of any kind of art, is that you have this dialogue with the artist in a sense where you try to grasp what their vision was, as well as whatever it means to you. Everything can mean anything to anyone. I would say if I've taken anything away from creating it, it's that I still love to make things, and to take the time necessary to make sure the work you're making is something you're satisfied with. And then to move on from it completely at the end."
Fans of everyone from Phoebe Bridgers and Ethan Gruska to Iron and Wine, Leif Vollebekk, Tom Iansek, Donovan Woods, and more are sure to fall swiftly and easily for Harrison Whitford. Afraid of Nothing is a true marvel: Intimate and brooding, it's the musical fire that will keep our hearts warm all winter long. Experience the full record via our below stream, and peek inside Harrison Whitford's Afraid of Nothing with Atwood Magazine as the singer/songwriter goes track-by-track through the music and lyrics of his stunning sophomore album!
— —
Stream: 'Afraid of Nothing' – Harrison Whitford
:: Inside Afraid of Nothing ::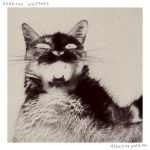 — —
Start
A collection of sounds created by Ethan Gruska in about 45 seconds.
Salvation Army
I wrote and recorded this song in my bedroom. I wrote it about wanting to save something but being incapable of saving yourself, and knowing that the only way out was a departure. You can drop a vase over and over again, but eventually, with each time you glue the pieces back together, you have to just accept that you have to step away from something to repair yourself, and that you're only making things worse when doing otherwise. I wanted it to have a mix of very direct and very roomy sounds so I set out to record it with that in mind.
Anyplace I Am
There's a bridge near where I live in Pasadena called the "suicide bridge," for obvious reasons unfortunately. I had wanted to fit that into a song, as well as to write a song with a character that was almost cathartically expressing their own depression for its exact quality and persistence. I wrote the piano line and the melody and lyrics followed relatively quickly. I made a cassette demo, which I loved, and then re-recorded it a couple months later, which is the version that's on the record.
Linoleum
I wrote this song on my bed in the middle of 2019. I was in a profoundly bad spot mentally and I was simply trying to reckon with myself and make sense of the chaos that I had fostered in my own life. I was attempting to hold a mirror to myself and look at who I honestly was, whether or not it was flattering, and write honestly about that person. The original demo I made was all done on my iPhone and it was extremely lo-fi and featured neighborhood sounds, and children playing. I wanted to try a recording of it that acted as a counterpart to what I felt was heavy and personal subject matter, hence the version on the record.
Picture in a Drawer
I was listening to Paul Buchanan's solo record a lot when I wrote this song. I was inspired by how sparse and beautiful his songs at the piano were, and I wanted to try and write something like that which featured that kind of imagery and that kind of sparseness. It was also sort of written about the idea that to ruminate too much on a memory can produce the effect of drowning in the past, when the past is something we should be ever-emerging from.
Meclizine
I wrote this song about 5 years ago, in about 5 minutes, I truthfully have no idea what it's about. I had recorded four or five different demos of it over the course 4 years and had pretty much given up on it. Finally, towards the end of the record making process, I decided to try it on the piano with a drum machine and that proved to capture whatever I had been attempting to capture the whole time.
I Don't Know
I had the first verse for this song for about a week, which was sort of about struggling to move on from something, and knowing full well that you have to lie down in the bed you make regardless. I hit up my friend, Charlie Hickey, and he came over and helped me write the chorus and the rest of the song in an afternoon.
Ears That Could
This song is about many different things and many different people. Every verse sort of features language that I wished I could employ in conversation, but failed to be as graceful, or as direct, or as tender. I recorded several different versions of the song with various friends and tinkered with the lyrics during each until finally arriving at the one on the record.
Helpless
I made this recording one night with my friend Marshall Vore, as we had been playing this Neil Young cover on tour for several weeks. The piano/vocal and drums were recorded live within feet of each other. I then overdubbed the electric guitar you hear, and bass. My friend Dylan Day swung by and did an entirely analog mix with guitar pedals, which are all the various reverbs, delays, and octave effects you hear throughout the song.
Afraid of Nothing
I wrote this song in February of 2020. I sat down at the piano one day in my friend Marshall's studio, and started playing that chord progression with the internal melody and the lyrics sort of just happened right then and there. I think subconsciously I was looking for a song with a refrain that would feel cathartic to sing, scream, whisper, whatever.
Secret Garden
This is the only love song I have ever written that I did not abhor. The character of the song is a lonely rich guy who has nothing better to do but pine for someone from his obnoxiously large mansion, which brings him no joy if it is without someone to share it with.
End
A track I made in early 2017 when Brian Eno's Discreet Music and Brian Eno and Daniel Lanois' Apollo had been in heavy rotation for me. It felt like an appropriate exit from the record. No words, please.
— —
— — — —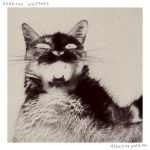 Connect to Harrison Whitford on
Twitter, Instagram
? © Zack Whitford
:: Stream Harrison Whitford ::
---