Rising pop star Chappell Roan graced the stage and blessed the audience with her presence in Austin, Texas.
Stream: "HOT TO GO!" – Chappell Roan
---
Three women took the stage and readied themselves aside their assigned instruments as the crowd cheered louder and louder until finally breaking the sound barrier once joined by the subject of their cries. Illuminated in pink lighting, Chappell Roan joined her band to greet the anxiously awaiting audience with ballad turned lively pop hit opener, "Femininomenon." Performances on bass/synths by Aubrey Harris, drums by Lucy Ritter and guitar by Eliza Petrosyan elevated the vocalist's presence.
The Missouri native brought her Midwest Princess Tour to Austin, Texas. Originally slated to perform at the smaller Scoot Inn, the venue was upgraded to Emo's a week prior – accommodating up to 1250 guests, according to the venue's website. Roan herself announced on stage that the estimated 700 tickets added had quickly sold out the very same day.
Three queens opened for the Midwest Princess, literally – drag queens Amber Nicole Davenport, Eileen Dover and Moxie danced, lip synced and cartwheeled their ways across the stage. The performers, and later Roan herself, briefly discussed the legislative attacks on drag performers and advocated for their freedom of expression. Texas recently declared the state's previous ban on public drag shows to be unconstitutional.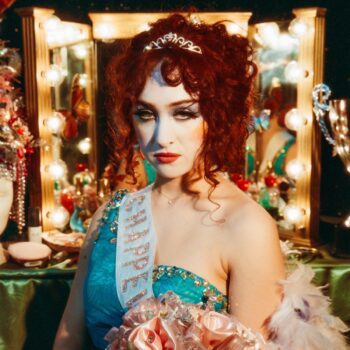 Roan performed every song from her debut album, The Rise and Fall of a Midwest Princess, to the pajama-outfitted audience. For context, she assigned each tour date a theme directly stemming from a song off the album. "The rush of slumber party kissing" from "Naked in Manhattan" inspired the sleepover theme, which fans happily obliged to. Outfits ranged from Ebenezer Scrooge style nightgowns, including the matching nightcap and chamberstick – to animal onesies and flowing robes with color coordinated eye masks and hair rollers.
Ballad "Picture You" slowed down time as a faux fog swallowed the stage and a lone stagelight illuminated the 25-year-old, leaving her centerstage in a beautifully designed corset dress with her long, red hair flowing behind her in a cinematic scene of a performance.
"HOT TO GO!" featured a cheerleading adjacent dance that the crowd excitedly mirrored as they held up their arms to spell out the title as they followed their cheer captain's instruction, "Snap and clap and touch your toes / Raise your hands, now body roll / Dance it out, you're hot to go!" Channeling her inner "Little Monster," Roan performed "Bad Romance" and choreographed her way across the stage as if a vessel for Gaga herself.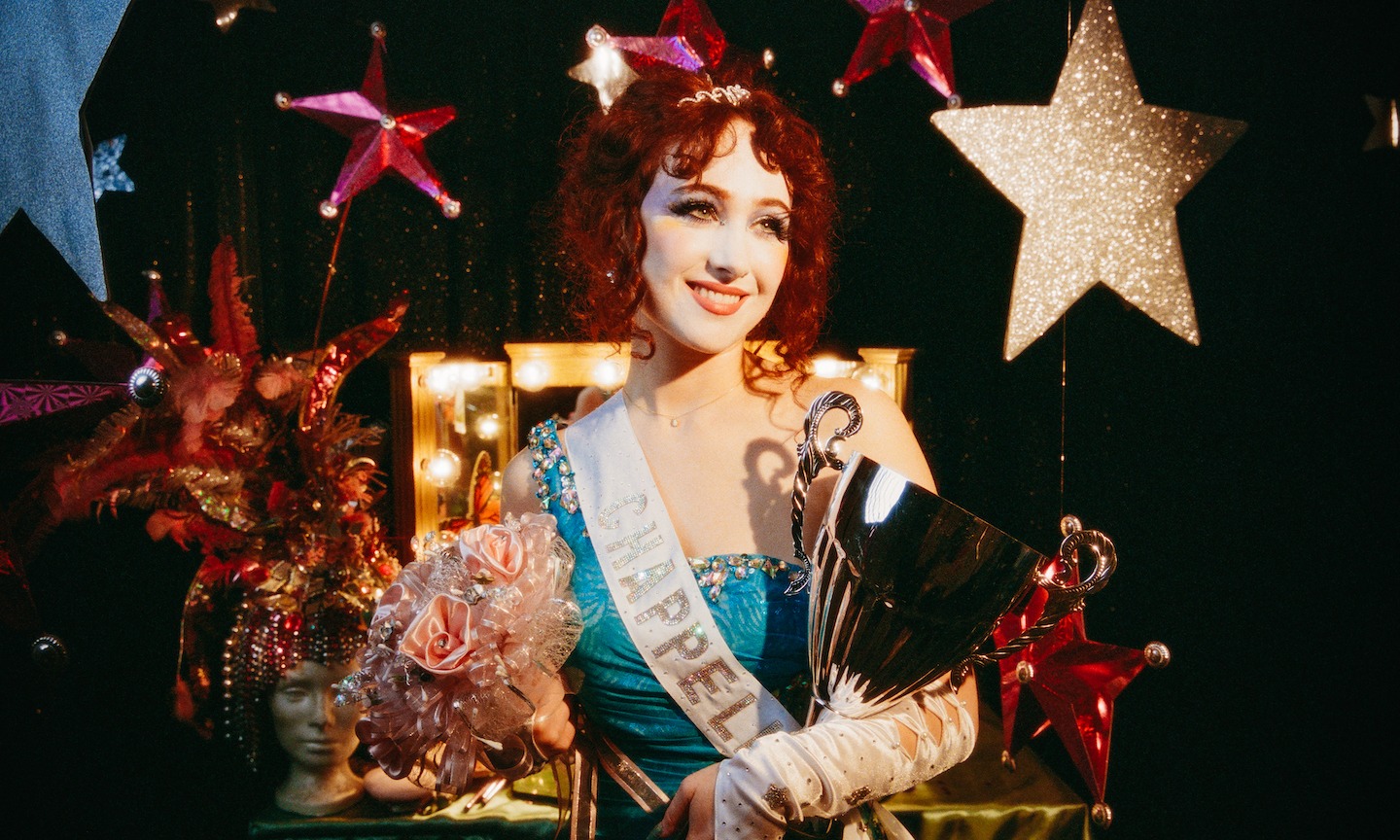 "My Kink is Karma" found Roan falling to her knees opposite of Harris – the bassist still shredding – with locked eyes the two women alternated shouting the bridge, "It's hot when you know that you're caught / And you're getting pissed off, it's getting me off / It's hot, it's hot / Oh, God, oh, God / Oh, God!" Encore and most streamed single "Pink Pony Club" had the audience singing every word, effectively drowning out the onstage vocals.
Chappell Roan is set to return to the Lone Star State in February as support for fellow Gen Z pop star Olivia Rodrigo – making it increasingly clear that she has evolved past her Princess title.
— —
— — — —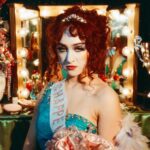 © Ryan Clemens
:: Stream Chappell Roan ::
---