Every Friday, Atwood Magazine's staff share what they've been listening to that week – a song, an album, an artist – whatever's been having an impact on them, in the moment.
This week's weekly roundup features music by Brian Fallon, Oh Wonder, Troye Sivan, Bedouine, Emma Webb, Lucy & La Mer, IAMTHELIVING & Teon Gibbs, Casii Stephan, The Staves, Dua Lipa, Rhye, POOLS, and Videoclub!
•• •• •• ••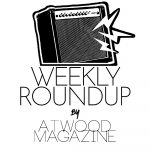 — —
:: "Lonely For You Only" – Brian Fallon ::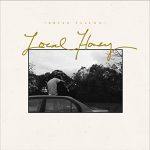 Love doesn't come easy—to any one. It's tough, and scary, and even when it's going great there's scars. And by the time you're in your thirties, we've all taken some level of shit. Few records capture this better than Brian Fallon's Local Honey. The central through line seems to be "you're damaged, I'm damaged, let's be damaged together." Who can't relate to that? "Lonely For You Only," with its acoustic guitars and instantly hummable melody captures this so well.
Cause they'll never know what it cost you to be whole.
But to me you're a dream, a divine mystery.
And I'm lonely,
Lonely for you only.
I'm lonely,
Lonely for you only
The relatableness is palpalable. It's not the usual mushy love song that floods the airwaves this time of year. Rather it's real, it's raw. It speaks of a love we can understand, with a partner who's flawed but still you're everything. Fallon knows that your soulmate may not be perfect, but that just makes you love them more.
:: "Nebraska" – Oh Wonder ::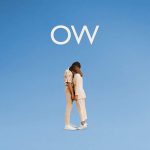 The final track off Oh Wonder's third album is a bittersweet and softly sung outpouring from the heart. Sometimes, big songs make big statements, but I often find the same holds true for the most delicate and fragile performances. "Nebraska" is breathtakingly poignant: An ethereal expression of the deepest kind of love and devotion from two artists whose relationship has blossomed as they traveled the world together these past seven years.
Been to Nebraska, I've been to Rome
I've walked the desert and swam below
Climbed many mountains, traveled the skies
I've been to heaven, oh, how I've tried
To get you out my mind, but you're still home
To get you out my mind, but you're still home
Can't get you out my mind 'cause you're still home
Can't get you out my mind 'cause you're still home
You're still home
When I really think about what it means to love someone else, I think about how a person feels like "home" to me: That sensation of feeling comfortable wherever you are, because you're together and nothing else matters. "Nebraska" may have originated as a cutesy country song, but with their intimate vocals and atmospheric sonics, Oh Wonder turned it into a moving, touching testament to that deepest form of connection.
:: "Easy" – Troye Sivan ::
It may not be a happy-go-lucky love song – is anything happy-go-lucky these days? – but Troye Sivan's "Easy" and its parent EP In a Dream has been the outpouring of love getting me through this pandemic. An oasis of comforting, passionate pop in the 2020 storm, "Easy" is a fun, sweet, and soulful indie pop outpouring of affection and turmoil: The result of a tender heart on the mend, in the midst of both heartache and healing. Through an ethereal and intimate production, Sivan sings of strife and reconciliation; of disconnect, tension, and yearning to fix things. The chorus presents him at a moment of truth and poetic vulnerability:
I can't even look at you
Would you look at the space just next to your feet?
The wood is warping
The lines distorting
This house is on fire, woo!
Burning the tears right off my face
What the hell did we do?
Tell me we'll make it through
'Cause he made it easy, easy
Please, don't leave me, leave me
Sivan's earnest, evocative performance, expressive lyricism, and compelling production make "Easy" the kind of love song that transcends the moment. No, it's not your stereotypical "Valentine's Day" honeymoon sun-kissed bubblegum pink romance; it's real love: Deep, meaningful, at times even painful – but nonetheless true, enduring, and everlasting.
:: "When You're Gone" – Bedouine ::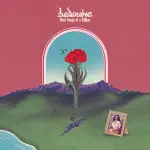 Syrian-born musician Azniv Korkejian (aka Bedouine)'s 2019 album Bird Songs of a Killjoy is a rich, all-encompassing dreamscape that feels like the gentle warmth of the rising sun on your back. On the intimate "When You're Gone," she reflects upon a lover in their absence with roving fingerpicking and sonorous horns. Her velvety voice envelops you with a knowing familiarity as she croons "I love you / You love how much I love you" with Joni Mitchell-esque sentimentality. Sensual and grounding, Korkejian's alluring melodies capture the unpretentious experience of being in the throes of love.
:: "Beautiful Stranger" – The Night Game ::
With Valentine's Day approaching, most of us have thought about who we would like to share this day with. If you are lucky enough to have someone special in your life, you can take comfort in knowing that you are not spending the holiday by yourself. The Night Game's radiant, retro track "Beautiful Stranger" is all about cherishing the warmth of new love and taking solace in the promise you won't be alone.
The Night Game, led by Martin Johnson, was first conceived in 2017. You may know him originally from the mid-2000s pop band Boys Like Girls, but now he has transitioned to a more vibrant '80s feel reminiscent of bands like The 1975 and Cutting Crew.
:: "90s Playlist" – Emma Webb ::
If you're single this valentines day, then why not celebrate the love for your besties instead? Singer-songwriter Emma Webb's debut track "90s Playlist" is a tribute to her best lady pals and has got us totally in the mood for a galentine's day! The track features mellow folk guitar, gentle, melodious harmonies and adorable, happy plucks. Webb's exquisit voice is very Joni Mitchell-esque and carries an undeniable warmth, opening her heart up and sharing her raw, truthful feelings and memories.
The song was written in homage to her besties. After driving along singing to the Spice Girls and loving life, this song was created as a bookmark to remember and be thankful for her nearest and dearest. If you're looking for those flutery, acoustic, crackling fire vibes this song is most definitely for you.
:: "Distance" – IAMTHELIVING & Teon Gibbs ::
Now that I'm years removed from my college days, I can increasingly relate to criticisms of hookup culture. A few months ago, I covered one such song for the Weekly Roundup entitled "Hooking Up," which condemned the loveless act in its title. And here I am at it again, granting some Weekly Roundup limelight to the similarly-themed "Distance," a song that implores its audience to eschew hookup culture in favor of something more genuine.
"It feels like being in love is no longer cool in culture," explains 40K, the Botswana producer who created the thumping soul-pop beat of this song on behalf of London rapper IAMTHELIVING. "To us, building with someone authentic is doper than just a hook-up. 'Distance' is a song about doing whatever you can do to make a relationship work, even when the odds are stacked against you." That theme is well-communicated by some suave MC work on Teon Gibbs' part, as well as a sung chorus which confides that "I can see… I can see… everything with your love!" This half-British, half-Motswana, Vancouver-based duo has made all three of those regions proud with "Distance."
:: "Here Comes The Light" – Casii Stephan ::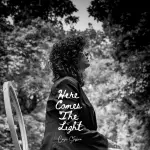 We have all had those past relationships that were full of flaws. Whether it was a controlling partnership, infidelity or being with someone who was emotionally unavailable, at the time you may have thought it was love but you just didn't know anything else. Casii Stephan lets go of that negativity and discovers a truer type of love in her single "Here Comes The Light". This sweeping single with a nostalgic pop-rock air, shows us the light at the end of a dark tunnel of previous heartbreak.
Stephan is a courageous artist who creates stunning songs oozing with vulnerability. Possessing a strong self-assurance, the singer has come a long way from the shy, reserved girl she was growing up. With an underlying theme of positivity and hope, her aim with her mesmerizing music is to push others to keep going in even the toughest of times.
:: "Best Friend" – The Staves ::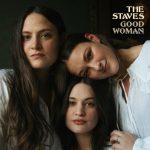 Though this recent release by The Staves isn't your stereotypical love song, it's a song that embodies a kind of love so vital and pure: the love of a best friend. Songs and stories about the love that exists between close friends are few and far between, yet they all seem to have a special kind of magic within them; "Best Friend" by The Staves is a shining example.
I can see you running now
You can see me
Burning in a blackout
Coming down
Said you got a new car
Give me a ride home
You could be my best friend
The second track off their latest album, Good Woman, "Best Friend" showcases the Staveley-Taylor sisters' token three part harmonies over soft piano and quickening drums. Verse after verse, The Staves reminisce on their adolescence, when everything felt possible, when the bond of of new friendship was one of the most special feelings in the world. On Valentines Day, a day often relegated to romantic love, songs like "Best Friend" serve as kind reminders to tell our friends we love them, and we're thankful for them.
:: "21st Night" – MiMi ::
I don't know why it happens, but I've always been afraid to fully express my feelings. As a result, despite the immense love inside me, I can never really put into words how I feel. So, I've made a habit of dedicating songs to people I care about, to remind them that – even if I don't say it – my feelings for them will always remain.
Among the songs that most reflect what I would like to say to my significant other, there is definitely "21st Night" by MiMi, an LGBT artist who entered the music world at the age of 8. It's a soul song, maybe a bit cheesy but incredibly tender at the same time. It's just the kind of words we would all want to hear, which fully express the special feeling that Valentine's Day is all about.
Always thought a girl like you was hard to find
Can't believe I get to kiss you when I want and call you mine
You're the light of my life
You're the one that I adore
Showed me a love like no other has before
:: "Levitating" – Dua Lipa ::
Valentine's Day, as I've always seen it, has usually been about this sort of flashy, big-deal, showing off your love kind of thing, and while some who choose to celebrate the fun, loving holiday enjoy spending a night indoors with their soulmate, there is also nothing better than having someone to celebrate your joy and love with. Someone to be thankful for and someone to dance in gratitude to Dua Lipa's hit song "Levitating" with.
No stranger to pop-dance music, Future Nostalgia has been a go-to for so many music listeners in search of feel-good vibes over the past year, and while the artist is used to bringing upbeat energy to song stories where love went wrong, "Levitating," is a sweet reminder that sometimes it actually goes right. "I believe that you're for me, I feel it in our energy. I see it written in the stars," she sings. Why not embrace the person and go through flows with them this Valentine's Day, wherever the flow may take you?
:: "Come in Closer" – Rhye ::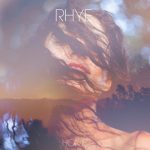 A hallmark of love is the act of invitation; a night out, one's home, or simply into one's life. The beauty that merges stems from that connection, the shared togetherness that will unveil the best and worst of people. That, of course, lends itself to the challenge of love, the ever-complicated aspects of humanity that all must learn to work through, just as two lovers must confide in one another the problems they face in order to become stronger than before. That single invitation holds an incomparable power, and it deserves an equally powerful piece of art to showcase it. "Come In Closer" provides the world with that aid.
The sonic explorations that Rhye embarks on are sultry-filled and inexplicably bewitching, and with this standout track from their latest album Home, the vibrations here have created a new zenith of artistry. The dulcet vocals collide with arresting orchestral arrangements that swirl with an impassioned fervor that will leave still each soul listening. The majesty it carries and the love that surrounds the song are elements that bring forth warmth, making "Come In Closer" a love song that will surely become a classic.
:: "Amour Plastique" – Videoclub ::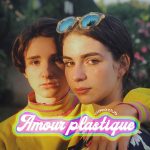 Every song by Videoclub, the girlfriend and boyfriend duo from France, feels like a love song; a love song in the teenage innocence, hyperactively fresh, explosion of pinks and reds take on romance. Drawing from the 80s with the synths and visual aesthetic, the songs are nostalgic like scenes from a classic teenage movie but also fixed in a reality: 'Hier, le temps s'est arrêté, tu penses que c'est ça, la passion?/ Emoji coeur, emoji fleur, emoji pleurs' goes "SMS", the closing track on their debut album Euphories released January 29, and 'Des jours durant, fuyant la nuit, j'parcours ta peau, j'parcours la ville/ La fumée suave de ta bouche, file, s'échappe de jours en jours' goes "Roi", addressing the intimacy and hypnotism of being in love.
"Amour plastique" is perhaps the most representative of Videoclub. It glows in lusciously neon colours (if music has colours), the words bouncing along with optimism, and there's a restless energy to the overall sound. Lyrically it's the purity of falling for someone, when they become the centre of your universe. There's still an air of mystery to the person but they've captured you with their charm.
Dans mon esprit tout divague
Je me perds dans tes yeux
Je me noie dans la vague
De ton regard amoureux
Je ne veux que ton âme
Divaguant sur ma peau
Une fleur, une femme
Dans ton cœur Roméo
Valentine's day, really, is a marketing ploy built around clichés. Everyday should be a day to express love but on Valentine's day the sentiment is wrapped in mushiness, sensual associations, and delivered with heart-shaped chocolates, so that even people who are single or are in no way experiencing intimacy feel unavoidably part of it. Which makes Videoclub perfect for a Valentine's day soundtrack because, even if you're not in love, listening to their songs sucks you into those familiar emotions of experiencing close desire with someone whether from a memory or complete fiction.
:: "Looking for Trouble" – POOLS ::
The love most often associated with February 14th may not always be the love between a father and a daughter… but hey, love is love! And thus, it's worth including Swedish singer Arvid Hällagård's new ode to his daughter in our specially-themed Roundup this week.
Hällagård and his accompanying instrumentalist, Fredrik Forell, have been making music individually for quite some time, and are now preparing to release their first album together as the duo POOLS, You & Us, this coming April. "Looking for Trouble" serves as the first single for that on-the-horizon record. Its lyrics describe Hällagård's daughter getting into the sort of the adolescent mischief implied by the title. Arvid anticipates that her evenings as a teenager will consist of her "going out to some bar and dancing her way through the night," but he is committed to providing her with "the love that we all need and crave" all the same. What an affectionate father– this heart-warmer sure is a keeper and an early sign of promise for emerging duo POOLS.
:: "E-Motion" – Dante Elephante ::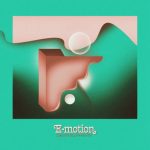 Ruben Zarate's Santa Barbara passion project completely moves away from their garage pop roots towards city pop-inspired grooves on Paul Cherry-produced Mid-Century Modern Romance, their first album in three years. On "E-Motion," Zarate sweetly professes his feelings to a longtime friend (Jeni, his girlfriend whom he wrote a separate love song about) and convinces her to ride off into the night with him over disco-tinged goodness. If you're looking for more wholesome love tracks to dance your heart out to, . As its title implies, Mid-Century Modern Romance is all love, all the time, full of wholesome funk-adjacent ditties to dance your heart out to.
:: "Rollercoaster" – Lucy & La Mer ::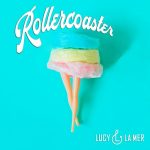 Singer-songwriter Lucy & La Mer explores the initial excitement of first love in "Rollercoaster." The song is an autobiographical one, detailing Lucy's first queer relationship and the inherently intense and unique emotions associated with it. She so eloquently details that feeling of connection when the "love hormone" oxytocin rushes to your brain. With infectious vibrant melodies over lively electronic pop soundscapes, "Rollercoaster"  brings us all back to our first infatuation.
— — — —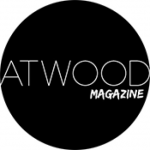 :: Weekly Roundup ::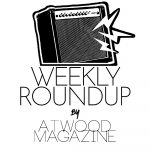 ---
:: This Week's Features ::
---