British singer/songwriter Eliza Shaddad dives into her dark and heavy 'Sept ~ Dec' EP, a three-track indie rock record that dwells in the depths of vulnerability.
Stream: 'Sept ~ Dec' – Eliza Shaddad
---
There's something about British singer/songwriter Eliza Shaddad's new EP that makes it feel especially vulnerable and raw — like the songs all came pouring out of her in a rush, and there she left them, untouched in record form. Released in January, Shaddad's three-track Sept ~ Dec EP is poignant, heavy, and graceful – an alternative lo-fi rush of feeling dealing with difficult, real topics.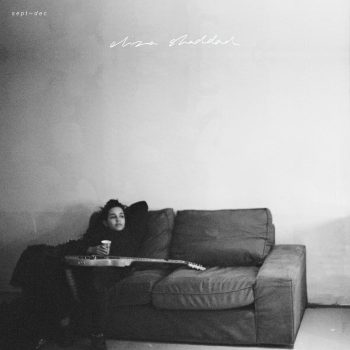 You have been my best friend
Since we were girls
Far removed from young men in
Our weird own world
And we've had shit times
We even come to fist fights
That's how I know you're lying
When you say it's alright
Don't tell me you are safe now
I know you too well not to work it out
Following Eliza Shaddad's breakout 2018 debut album Future, Sept ~ Dec arrives 1.5 years later and showcases a new, compelling side of the singer/songwriter that perhaps hadn't been quite as front-and-center on her first album. Written at the same time as Future's tracks, the songs "One Last Embrace," "Same As You," and "Girls" are all dark, nuanced pieces of alternative/indie rock reflecting on issues of emotional strain and human connection.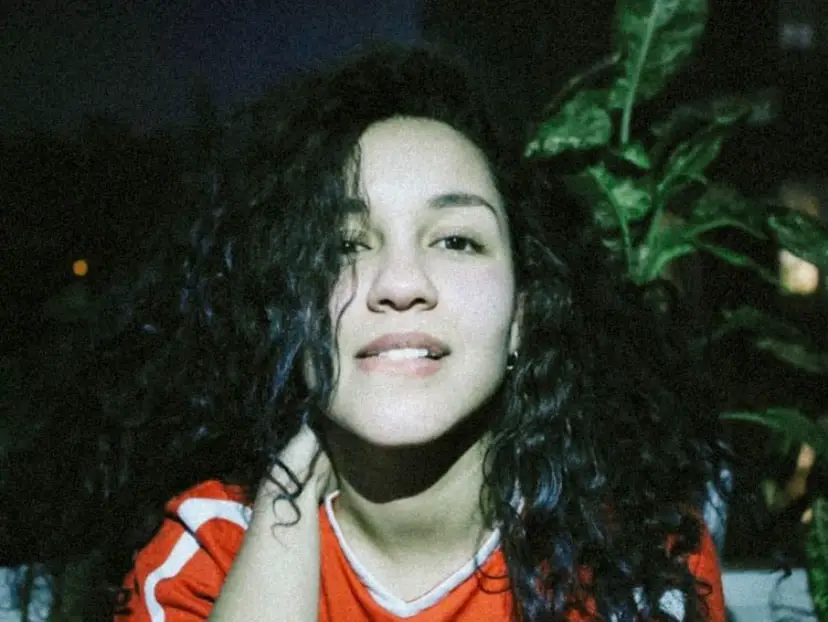 "All these songs are about [feeling lost and wanting to connect] really, and in some ways that's similar to my recent LP 'Future'," Shaddad tells Atwood Magazine. "That record was really centred on the fallout from one relationship – the tossing and turning emotions wrapped up in that one situation… Whereas this EP reaches into different parts of my life and I guess goes further in different directions because there's a wider range of things to draw on. This EP was also a step in a different direction for me in terms of process. I worked with different people on it, started recording in a really different way, and it's been good to have the space and time to experiment with it. I'm proud of where we got to!"
Released as a single in October, "Girls" is an easy favorite off the EP and previously featured in Atwood's Editor's Picks: "The song is so simple; dark and slightly sinister, with bubbling bass and driving electric guitars, it's a grungey and introspective dark exploration of friendship and familiarity," we wrote at the time. "Sure, this is the kind of song one might listen to when they're mad or immersed in pain, and trying to come back to Earth… but it's also just a sincere show of that deeper kind of connection we so crave in life." With its thudding bass line and steady, slow percussive pulse, "Girls" demands us to take heed of Shaddad's somber lyrics – to listen to her story of disconnect from a dear, close friendship.
It may not be the "traditional" sort of loss we expect to hear about in a song, but that's the kind of exceptionalism and specialty that keeps Shaddad's music feeling fresh and new: She does it again in the chugging "One Last Embrace," and yet again in the honest outpouring "Same As You":
I guess I knew
Right from the start
Nothing you could say or do
Was ever gonna penetrate my heart
Yeah so what I like walls
Wouldn't you?
Yeah so what I don't care
the way that other girls might do
Yeah so what I like pain,
as much as I like being happy
That doesn't mean I'm not
trying to make it through
Same as you
Same as you
I guess I see how much it hurts
Somebody like you to love somebody like me
Always trying to get close
but you're better leaving me be
– "Same As You," Eliza Shaddad
Alternative music is alive and well in Eliza Shaddad, whose music hurts just right.
With a name like Sept ~ Dec, Shaddad's latest EP suggests that perhaps it comes from a specific time – which admittedly, it does – and that it also might speak to a specific time in our lives, which is not the case: The collection could just as well have been named Three Types of Vulnerability, and we'd have been just as well off. This record aches a deep, dark ache: Its pain is the kind of pain that lingers on the soul – the kind of thing you don't shake in a day, or a week. It's more meaningful than that; we just wish it lasted longer than ten minutes!
Experience the full record via the below stream, and peek inside Eliza Shaddad's Sept ~ Dec EP with Atwood Magazine as the artist goes track-by-track through the music and lyrics of her latest release! And if you
Stream: 'Sept ~ Dec' – Eliza Shaddad
:: Inside Sept ~ Dec ::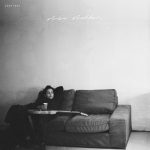 — —
One Last Embrace
This song is about hardcore missing someone. Craving their contact one last time. It's really fun to play live, and I think the bridge on the record is one of the dopest things I've recorded – it's so wall of sound, just floor to ceiling noise, exactly as I imagined it could be.
Same As You
The intro here was originally just a little tag in the outro, it's amazing what you a little rearranging can do:) These are some of the most stripped-down lyrics I've written – I always feel like I'm pretty heart on sleeve but this feels super exposed somehow. The guitar part just rolls around again and again and it sort of absorbs you into this nostalgic trip. I wrote it in an old flight simulation building while my gran was ill last summer, and then recorded it mostly in a bungalow in Cornwall. We made a music video for it a couple of weeks ago on a Go Pro and it's very weird but perfectly sad somehow.
Girls
The hardest song on the EP to sing at shows. I got really emotional the first time we played this live and had to abandon a live recording of it because half the words were missing. This song is just a straight up story about when I was young and how one of my closest friendships has evolved over time. It's about feeling lost and wanting to connect.
— —
— — — —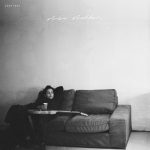 ? © Mel Tjoeng
:: Stream Eliza Shaddad ::
---