Every Friday, Atwood Magazine's staff share what they've been listening to that week – a song, an album, an artist – whatever's been having an impact on them, in the moment. Here's this week's weekly roundup!
— — — —
— —
:: Oh My Messy Mind – James Bay ::
As much as I love James Bay Goes Electric, the singer/songwriter's forte has always been his ability to turn a whisper into a shout. He proves that four times over in Oh My Messy Mind, a dazzling surprise EP whose breathtaking wealth of emotion highlights Bay's utterly awe-inspiring musical talent.
A stripped-back return to the folk/rock roots of 2015's debut album Chaos and the Calm, Oh My Messy Mind arrives close on the heels of James Bay's North American Electric Light headline tour, and before he joins Ed Sheeran for a massive European stadium tour this summer. Though it's a bite-sized four tracks in length, the EP packs a serious punch in its assertion of James Bay's inimitable artistry. For those who recently saw him on tour, these songs serve as a reminder of Bay's ability to rally an audience of thousands; for those who might have fallen off the bandwagon for one reason or another, this EP may very well be the thing that lures them back in.
The record opens with 2019's hit single "Peer Pressure" featuring Julia Michaels, before proceeding to introduce three new and dazzling heartbreakers: "Bad," "Rescue," and "Break My Heart Right." Each song is special in its own right, but "Bad" and "Break My Heart Right" are indisputably two of the best songs Bay has ever released.
"Bad" finds the singer/songwriter stepping into the shoes of heartbreak, spilling his soul into a pained expression of loss, longing, and unrequited love: "I want you bad, but it's done," he cries in sweet falsetto, "I'm bleeding out, 'cause we can't go on. I want you bad, till I shake. I want what we had, but what's broken don't un-break…" His words are direct, his imagery vivid as he paints a poignant, relatable portrait.
"I regularly write things down in a stream of consciousness to empty my head," Bay shared upon the EP's release. "Oh My Messy Mind is a line I wrote on a particularly dark day a little while ago. It seemed to reflect a weight that I felt I was carrying at the time, and that comes back now and again. The songwriting that followed was me looking for a release. With 'Bad' and the other songs on the EP I wanted to be honest about some of my own stories and other stories I was being pulled into. 'Bad' is a break up song, it's just not my break up."
Whilst "Bad" is out now as Bay's new focus track and single, this EP's true shining star is the closer, "Break My Heart Right." An overwhelmingly emotional and intimate ballad, "Break My Heart Right" may very well rank among the world's best love songs. Bay sings softly about being away from home and missing the one he loves:
Tail lights and runways
We put on a brave face
We write down the details to make us feel safe
Cold on the mattress
Sad and alone
I think it's ten thousand minutes till I get home
Counting the days down to the minute of their reunion; writing down each other's itineraries so they know where the other one is at all times; touching the empty space on the bed, where his partner should be; these are symptoms of the deepest kind of love.
Splaying his soul against a solemn muted piano, Bay's haunting performance captures the full weight of his raw, impassioned words:
Someday we're gonna get to do
All the things that we wanted to
Never wanna say goodbye
You always see through my disguise
You're the one who breaks my heart right
You tear me up and wreck my dreams
I hold your hand when I'm asleep
I don't mind falling for a lifetime
'Cause you break my heart right
"I don't mind falling for a lifetime, 'cause you break my heart right." Tender, bittersweet, and aching with pure vulnerability, "Break My Heart Right" says in three short minutes what can take so many people a lifetime to express: I will always love you.
And just like that, James Bay has written himself into history's annals with one of the greatest love songs of all time. Oh My Messy Mind is a beautiful snapshot of love and connection, loss, loneliness, and longing. It's James Bay doing what James Bay does best, only even better than before.
---
:: "The Runner" – Alison Sudol ::
Alison Sudol has released the new single off Moonlite EP, the follower to last year's Moon EP, and it's absolutely perfect. "The Runner" is the kind of song that from the first listen you already know will become a classic. It moves away from the quiet introspection of Moon, and infuses a newfound energy in Sudol's music, with pulsating bass and drums and hazy vocals that make this song the perfect one to dance to with your eyes closed when you're alone at your house on a quiet afternoon.
On an Instagram post about "The Runner," Sudol said that when making this, "life cracked out of [her]," and you can definitely hear that in the music: The juxtaposition of Sudol's quiet vocals and lyrics like, "I feel like I could kick a hole in the wall," is one of the biggest triumphs of this song, and after verse one you're completely hypnotised by it. It's the right amount of confessional, addictive, commanding, weird, and bold. "The Runner" is a journey you're more than willing to go on – it's a song that will outlive us all, and it's not a stretch to say that it will possibly be mentioned as one of the boldest and best singles of the year. "The Runner" is a song that contains a whole world within it, an extraordinary achievement, and it leaves you so ready for what's coming next.
---
:: "Incredible" – James TW ::
James TW's debut album Chapters, released on the 26th of April via Island Records, showcases not only James' unbridled charm, but also his ability to seemingly effortlessly craft tracks that combine an unmistakable emotional intensity with a stunning sense of nostalgic warmth that's consolingly comforting and intimately inviting. Joining much-loved fan favourites such as "You & Me" and the global smash-shit "When You Love Someone" on the album is the wistfully romantic "Incredible" that astonishes with a heart-warming lyrical sentiment.
"Incredible" encompasses an engaging aura of dreamy romanticism that embodies an almost overwhelmingly powerful sense of undying adoration that's beautifully bewitching. The lyricism embodies personal, intimate stories but the underlying emotion is delightfully universal, absorbing the listener of the weightless feeling of being completely infatuated with someone.
No stranger to the live arena having served as Shawn Mendes solo support act on his Illuminate World Tour, James returns to the states later this year supporting Dean Lewis on his upcoming American headline tour. James will also serve as Ben Platt's support act at the iconic Eventim Apollo in London on the 15th of June.
---
:: "Yesterday's Clothes" – Carla Geneve ::
Perth's Carla Geneve has the arresting allure of a songwriter pouring her soul out in song. "I'm a mess today in yesterday's clothes… didn't get any rest today, just kept my eyes on the road," she sings in "Yesterday's Clothes," beginning her fourth song release with a visceral depiction of numb inner strife and fervor. Raw indie rock guitars growl alongside an intimate singing voice that feels somehow familiar, yet distanced: We, the audience, are merely flies on the wall of an extraordinary diary entry reckoning with the throes of love and relationship turbulence: "I've been wondering, would you sleep better without me?"
Simliar to Atwood artist-to-watch (and her fellow Aussie singer/songwriter) Angie McMahon, Carla Geneve has a way of injecting provocative emotional depth into sparse, heavy rock music. Her three other song releases up to this point – "Greg's Discount Chemist," "Listening," and "2001" – have all reflected a respect for the spaces in-between; she lets her songs build and breathe, giving the guitars time to fill out, and taking care to not overpower the music by focusing on vocals alone.
"Yesterday's Clothes" is the second single off Carla Geneve's self-titled debut EP, out June 7th via Dot Dash / Remote Control Records (which also features the slower, hard-hitting ballad "2001"). This is so obviously the early stages of a very special artistry, that I don't even want to say any more right now. Listen to "Yesterday's Clothes," and know it for what it is: A wonderfully pained outpouring of our innermost demons – fears, insecurities, and all.
---
:: "Look Up Child" – Lauren Daigle ::
Lauren Daigle's "Look Up Child" has been on repeat on my playlist since I saw her at Jazz Fest last weekend. I was always a fan, but sometimes it takes a live show to really see the magic of an artist. Now, I listen to the song in a whole new light. The way she feels each word – even at a festival where it's in the upper 80s as muggy as it could get – her performance is perfect. When you really see an artist live their song on stage, it's magic. That's what this was for me. "Look Up Child" and her entire grammy nominated album is worth the listen, but this song in particular, with her power house voice, will lift you up out of a dark time and bring you back to life.
---
:: "Blame It on My Youth" – blink-182 ::
What's my age again? I woke up Wednesday and I was fifteen again, raging to my nonexistent problems and agonizing over why girls didn't like me (only one of those things has changed in the past decade and a half). Though I reverted, that doesn't mean blink-182 has.
"Blame It on My Youth," the first teaser off the pop punk superstars' forthcoming album is almost unrecognizable from the breakaway melodies that made them the living embodiment of late-90's nostalgia. It comes out of the gate with vocal samples and an electronic loop that sound more late-period All Time Low than anything remotely resembling the punk half of their equation. Drummer Travis Barker does his thing though, racing through a complex rhythm one would mistake for ProTools wizardry from anyone else but him. This is a sound found nowhere else in their discography including the dark experimentation of their 2003 self-titled album (which they teased would be their primary inspiration this time out). It's pop, pure and simple.
The music itself plows unwaveringly into the future, but vocalist Mark Hoppus spends his time looking wistfully backward.
I was raised on a rerun
I was bored to death, so I started a band
Cut my teeth on a safety dance
My attention span never stood a chance.
Name-checking the lead single off 2016's California ("Bored to Death") seems an odd place to fixate for a song giving the Wikipedia backstory of blink. While that track did an excellent job of capturing the ennui of days lost and the realization that one's best memories are far behind them though ("It's a long way back from 17/The whispers turn into a scream/And I'm not coming home"), this is pure fluff.
It's catchy though. And catchy hides a lot of sins.
---
:: "Drugs & The Internet" – Lauv ::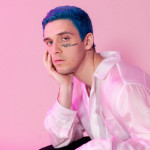 Lauv is the latest sensation in moody yet catchy emo pop angst, and his latest release "Drugs & The Internet" falls seamlessly into his growing catalog. Lauv builds his tunes around his crystal clear, poignant vocal work and supplements with striking indie pop instrumentals. His use of piano and other classical elements give his work a feeling of authenticity alongside the catchy synth heavy production.
"Drugs & The Internet" is approachable with a beat you can bop to and lyrics that read as a bit generic but fairly palpable nonetheless. It's a vaguely moody song that feels honest and relatable, and for that it reminds me plenty of work done by LANY, as well as The 1975 at points (two of my favorite go-to bands when I just want to hear something "good"). It's a song you don't have to think about much to appreciate it — it's well-produced, Lauv's voice shines and it's catchy, if a bit fluffy and watered down. Still, it's exactly what I've been needing lately to get me through the San Francisco gloom before summer. And, it definitely has me looking forward to Lauv's next release ahead of his upcoming tour!
---
:: "Is This All That There Is" – Tempesst ::
Tempesst are an Australian five-piece now based in London who make psychedelic rock that at times feels like floating on your back in the sea and allowing the waves to take you away. I discovered the band on Wednesday when they were supporting another artist, except it wasn't actually the band but frontman Toma Banjanin doing a stripped back solo set. It was pleasantly engaging with totally chilled out guitar and Benjanin's vocals strong, soulful, and tinged with Aussie warmth. It had some overall Jeff Buckley vibes, which is a cosy sound to accompany part of an evening, and was a great example of how an artist can channel their own music in various ways (but being more gentle and melodious than the originals, it's also, perhaps, a misleading way of being introduced).
Anyway, this is Tempesst's latest single "Is This All There Is" (released in March). They are currently in the process of putting together new material in their studio in Hackney.
— — — —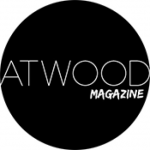 ---
:: This Week's Features ::