Every Friday, Atwood Magazine's staff share what they've been listening to that week – a song, an album, an artist – whatever's been having an impact on them, in the moment.
This week's weekly roundup features music by Keaton Henson, Naeleck, Seint Monet, KiNG MALA, RIIVA, Jon Gurd, Sleepwoka, and Yoh!
— — — —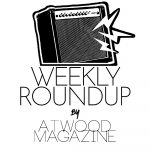 — —
:: "Prayer" – Keaton Henson ::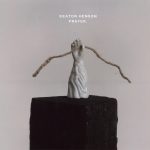 Not often am I left speechless with a piece of music, but a pattern of this has come from one artist: Keaton Henson. My words would fail at describing the haunting majesty of his latest single "Prayer," an ode to his departed father and an attempt at coming to terms with being unable to say what we all wish we could. The pain of losing a loved one, especially one who's nurtured and loved you into being, is one that is inescapable. All we can do is say "goodbye," and Henson does so in a stunning, moving fashion that truly showcases his artistry and wealth of talent.
One-half vocal, the other orchestral – the worlds collide in perfect synchronization as vocal snippets of Henson's father are relayed over the strings. With each listen, I'm left short of breath, and when the new album, Monument, releases on October 23, I'm unsure if I'll be able to handle it. But I'm certainly not going to allow myself to miss something this grand.
:: "All My Heroes" – Naeleck (feat. Sarah Rebecca) ::
Pushing forward a new electronic sound that is as intricate and melodic as it is explosive, EDM producer Naeleck takes a unique departure from his usual bass-heavy sound. Having amassed tens of millions of plays on digital platforms and reached the 125# spot in the DJ Mag Top 100 (2018) as well as landed on #53 on the Reddit Top 100, he's certainly an artist who's been on the radar for some time.
Marking his second original release in 2020, Naeleck has teamed up with Sarah Rebecca and label Dancing Dead to release "All My Heroes," a synthwave gem filled with lush synths and 80s-inspired drum beats. Showcasing his versatility as a producer, the track is uncharacteristically mellow in all the right ways – a stark contrast to the rest of Naeleck's discography but one that is welcomed. Sarah Rebecca takes the smooth instrumental to the next level, offering a heavenly and charismatic performance, while Naeleck's instrumentation proves he can create thoughtful, late-night gems just as well as he can make a club banger.
:: "Bloom" – Seint Monet ::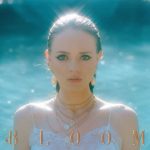 For those intrigued by a nice, gentle tune equating a budding romance with the turn of the seasons, it's worthwhile to check out the debut single by Seint Monet, whose own career in pop music is blossoming every bit like the love affair she details in her songwriting.
Seint Monet's real name is Colleen O'Donnell, and she has been performing classical music at Carnegie Hall for the last six years. The next chapter of her career began when she joined the British record label AWAL and got to work with several lyricists and producers– four of whom helped to craft her debut single, "Bloom," on which O'Donnell expresses her intent to take a developing romance to the next level. "The days are getting longer, I think we could go further and I'm ready for the spring. Tell me what you think," she sings. We don't get to hear what *he* thinks, but the singer certainly makes it clear that "I could bloom for you." With her pretty voice and smart production choices, Seint Monet shows early promise as a soul-pop artist, and it will be compelling to see how she follows through on that much when her upcoming EP arrives on September 25th.
:: "sugarblind" – KiNG MALA ::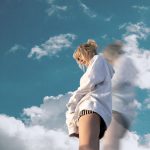 Alt-pop artist KiNG MALA is here to brighten up your 2020. Her newest single "sugarblind" is something that we can all get on board with – a relatable anthem for the youth of today, KiNG MALA, aka Areli Castro, sings about the similarities between sugar cravings and lust. Two feelings that can get very easily blurred, Castro tells her story through lighthearted lyrics and confident melodies.
"sugarblind" is a fun, feel-good track that'll soon become your summer go-to! Although KiNG MALA has established a sound distinctly her own, the new track also emits Billie Eilish vibes, with a dose of Bishop Briggs. With a name meaning "bad bitch" in Spanish, the El Paso born, Los Angeles based artist hopes to use her music to spread a positive message of female fearlessness.
:: "Boring Boys" – RIIVA ::
Deliciously cheeky and mysterious all at once "Boring Boys" is a vivacious track by the effortlessly spirited RIIVA. The German singer-songwriter exudes cool as she playfully explores her weakness for "bad boys" and her renewed resolution to put herself first. As she explains, "It's based on personal experiences and marks my change of mind in recognizing and appreciating my own self-worth over shallow relationships and superficial desire." 
Distinctive for its particularly lively funky beat and empowering subject matter, RIIVA is an exciting and honest artist with a clear knack for a catchy hook and a crisp vocal performance. She is certainly someone to keep an ear out for.
:: Lion – Jon Gurd ::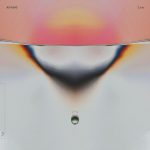 At the cornerstone of music is the human condition, and there are few things more rewarding as a music fan than witnessing a raw expression of an artist's personal experience – especially when that artist is damn good at relaying it. Portsmouth-based DJ and producer Jon Gurd is by no means a newcomer to the electronic music scene – gaining recognition in the early 2000s in the underground UK club scene – although this latest LP, out today, features a newfound sound born from the ashes of devastating loss. After losing his brother to suicide in the same year that his son was diagnosed with severe epilepsy, an ensuing hiatus blurred the lines of what Gurd's sound was, or if it was even worth pursuing any longer. Lion represents the personal courage needed to move forward, and the human resilience that makes that courage not only feasible but inevitable.
Combining elements of deep house and techno, Lion is evidently darker than Gurd's previous work while maintaining an ever-resilient sense of hope. Moments of ambiance highlighting the quieter moments of grief melt into what feels like moments of organized chaos, emphasizing Gurd's skillful spatial manipulation and proficiency as a seasoned producer. The record's electronic positioning makes Lion feel almost galactic, while forceful vocal hooks and unintelligible voice interludes provide it with an entirely human quality.  As his debut record off of the deep house tastemaker label Anjunadeep, Lion promises to be a formidable display of what's to come from Jon Gurd.
:: "How I Was Wrong" – Sleepwoka ::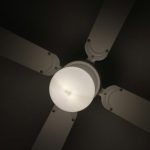 Sleepwoka confesses his faults in his latest single "How I Was Wrong." Some people struggle with admitting they're not always right, but for the London based artist he revels in challenging one's beliefs and re-evaluating the way we look at things. A narrative that is very apt in our current times, "How I Was Wrong" is a thought-provoking track, casting light on meaningful topics.
Despite it's deeper themes, the song possesses an upbeat, groove-inducing feel. A potent blend of cascading piano melodies and 80's electronic synths, "How I Was Wrong" is an electro-pop banger penned specifically for cognizant listeners. Originating from Ukraine, Sleepwoka is using his unique amalgam of sounds and story-telling lyrics to paint a better future for us all.
:: "Call Me" – Yoh ::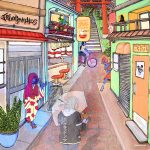 The past five months have felt like a rollercoaster I can't get off of, or maybe a Tilt-a-Whirl with a jammed accelerator. Sure, our lap belts are stuck in place as we careen through the hellscape of 2020, but there are a few ways to exhale and find peace within the delirium.
When I think of my favorite corners of hip-hop, I tend to gravitate toward the offerings of the Soul Brother No. 2 Apple Playlist, specifically soulful, jazz-inspired stylings that draw me away from the chaos and into calm pools illuminated by cerebral introspection. Smoky rooms and bursts of inspiration without the clash and bang of radio fodder.
If you're eager for your own eye of the hurricane, New York City-based rapper, producer, and lyricist Mark Matheson, aka Yoh, offers up his own inspirational breather with his solo EP Holographic released earlier this week. "Call Me" is the perfect entry point, a relaxed vibe of ethereal instrumentals punctuated by his ratatat verses. Yoh exorcizes his anxiety over disconnection in relationships in such a calm setting that his rapid-fire flow feels more therapeutic than invigorating. Fitting, considering Holographic was both conceptualized and brought to life in isolation, inspired by his time meditating in Acadia National Park and laid down at his home studio (dubbed "The Monastery.") If there's anything we can relate to in this moment, it's that sense of isolation. Almost everything we do happens in the absence of others. We can go crazy just waiting for someone to "Call Me."
Ultimately, Yoh hopes that his music will help build bridges, especially now that everyone is thirsting for them. "Music has the ability to connect people, connect different mediums, heal and inspire," he imparts. "I want it to grow and to constantly change its shape and form. I want it to show people that it can be boundless and unidentifiable at times but also push its creator to learn more. There is always something to learn."
— — — —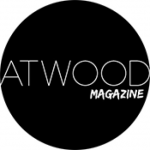 :: Weekly Roundup ::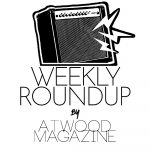 ---
:: This Week's Features ::
---